A Plastic Spoon Spring Flower Craft For Kids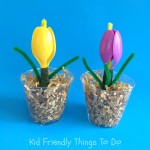 Posted by Melissa in Arts & Crafts, Game Ideas, Mother's Day, Mother's Day | 6 comments
In my experience, The first flower to bloom has always been the Crocus flower. It blooms so early, that it has to suffer through late spring Midwest blizzards. They really are one of the first signs that spring is near, and thank God for That! This little Crocus Flower Craft would be a really cute gift for mom on Mother's Day or even a cute Teacher Gift! Of course, in my opinion, they are the perfect Spring is Near craft.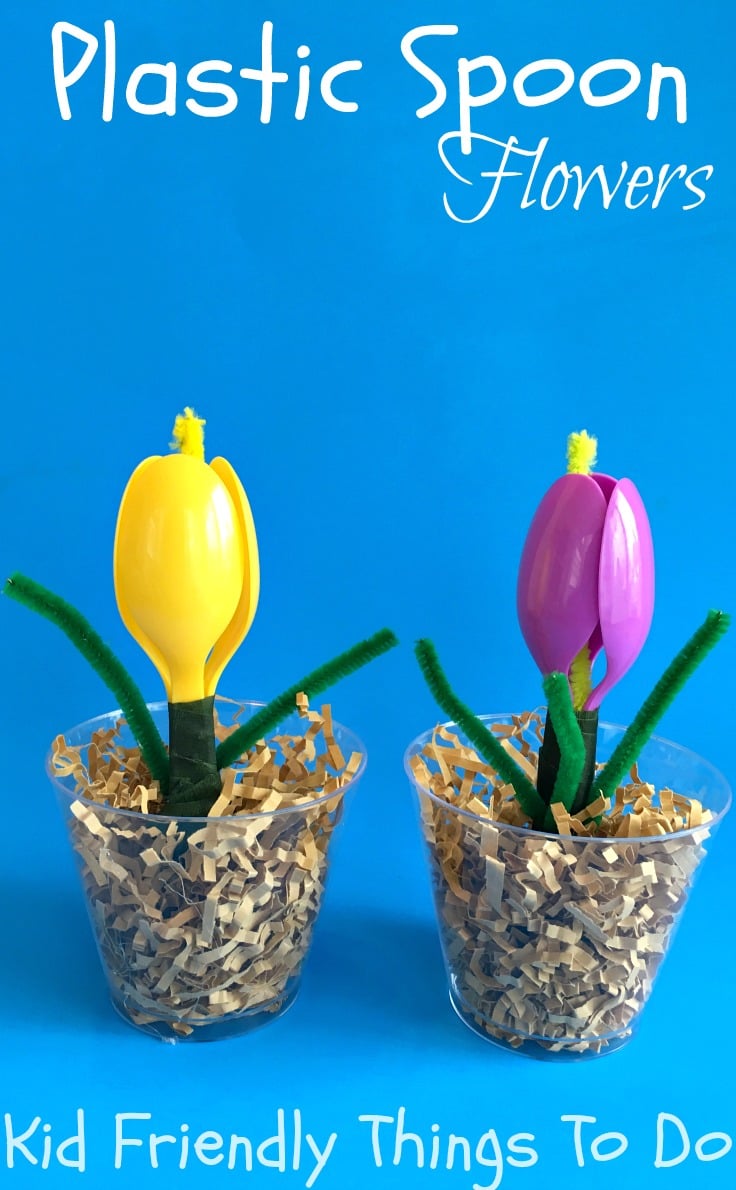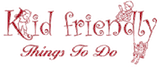 MY LATEST VIDEOS
Here's what you'll need for this cute spring flower craft:

3 plastic spoons – I used purple for one flower and yellow spoons for another
floral tape
green pipe cleaner cut into thirds
yellow pipe cleaner cut into halves
1 clear 9oz. cup
brown paper shavings
A warm glue gun and glue sticks or my favorite alternative…Fabri-Tac (I love that stuff!)
Here's some stuff you might need or even want for this craft:
(affiliate link)
[/box]
now:
Note:*This is such a fun and simple craft. The hardest and sometimes frustrating part will be facing the spoons inward and getting them to stay while you wrap them. If you are doing this with very small kids, you might want to get the spoons partially wrapped for them and then hand them over for the rest of the craft. If you get them wrapped from the middle to the bottom, they should be good to go and easy for little ones! They can finish wrapping to the top of the handles.
Face all 3 spoons inward, forming a triangle with the handles
Start wrapping the middle with floral tape and go all the way down
Wrap the spoons again, going all the way up to the end of the handle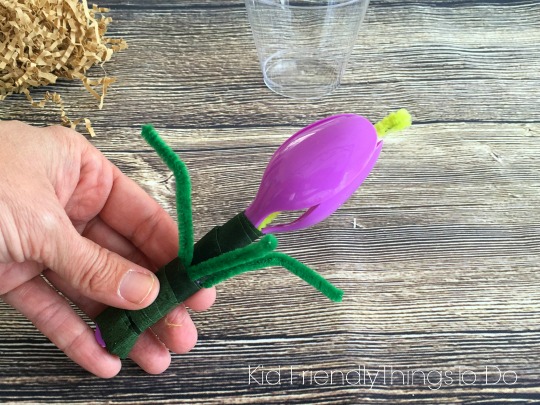 Now insert your green pipe cleaner into some spaces on the tape
Insert the yellow pipe cleaner down the center of the spoons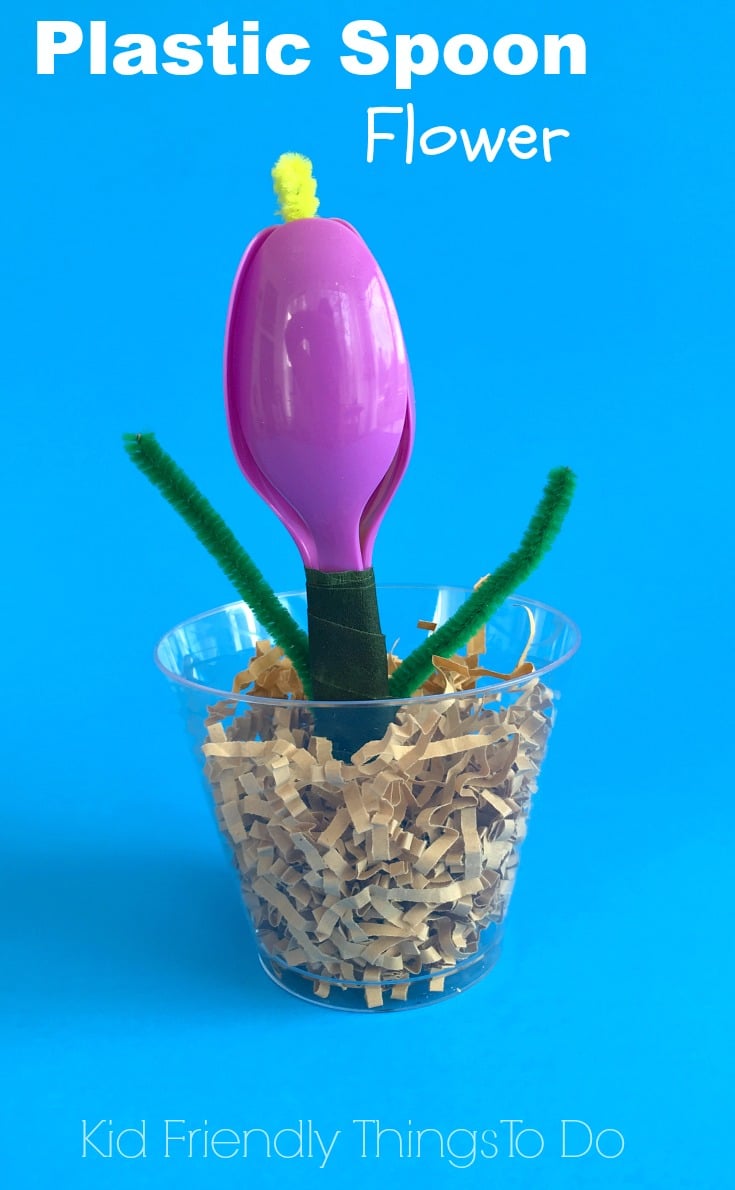 Glue the spoon to the bottom of the cup and fill with brown paper
You are done, my friend!
~Melissa – KidFriendlyThingsToDo.com