Making this Christmas Button Ornament is so easy. You'll be done in a snap and hanging the cutest ornament on your tree. Easy enough for kids to help.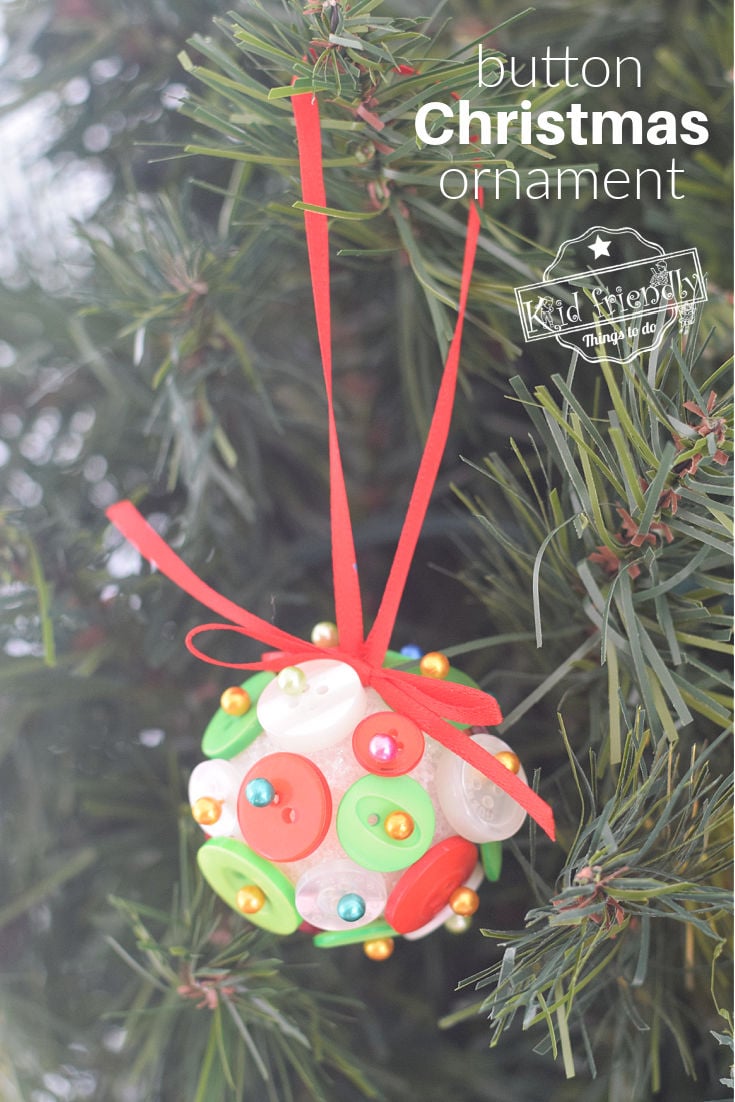 Making a Christmas Ornament out of Buttons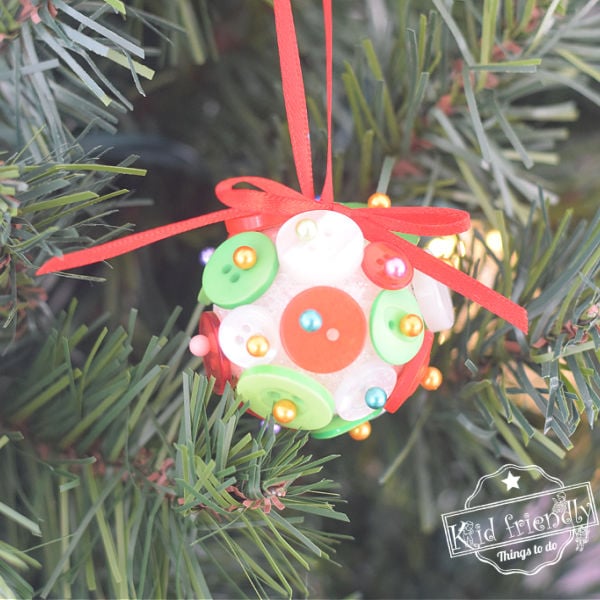 Tips and Tricks for making a Button Ornament with Kids for Christmas:
Have lots of buttons for the kids to choose from of various sizes
Use a small Styrofoam ball – Once you get started you'll thank me. A 1&1/2 inch ball will take close to 3o buttons which is easy-peasy and fast
Use any color of buttons – You don't have to do traditional Christmas colors to make a beautiful button ornament
Change up the button sizes – use various sizes for a fun and adorable ornament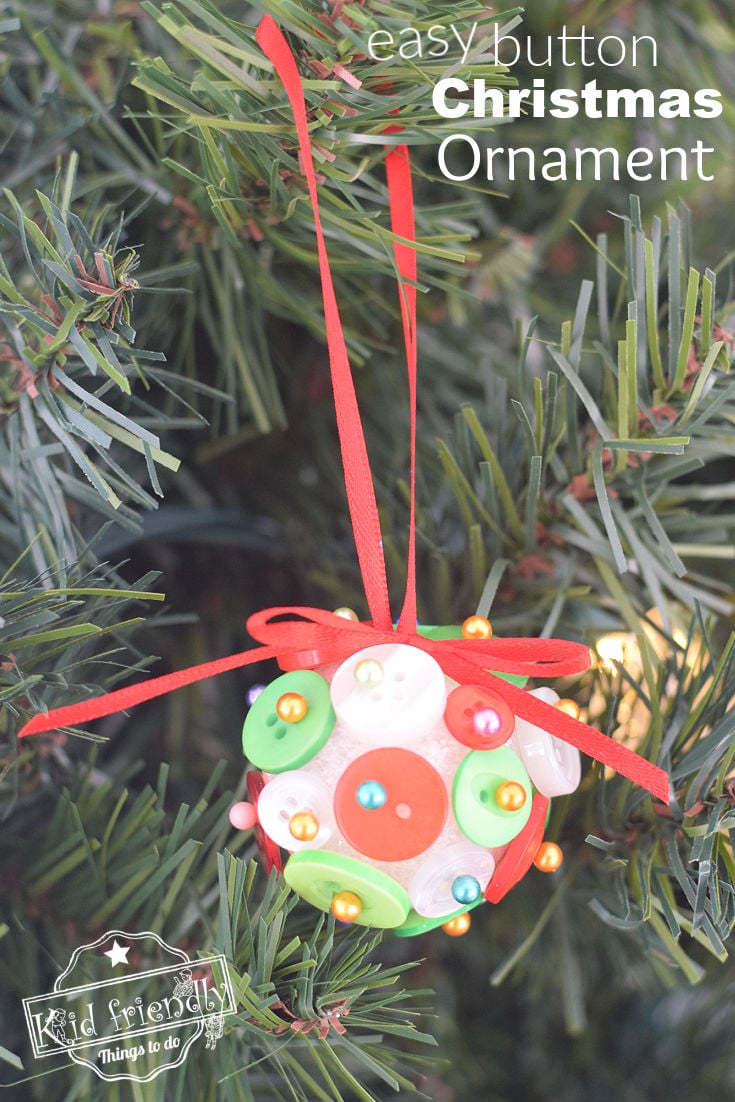 Are you looking for more Christmas Ornament Crafts to make with the kids?
Check out some of my other craft projects like…
Here's what You'll Need to make this Button Ornament:
Buttons – about 30 (traditional type with button holes on the front)
Push Pins – 30 or more
Styrofoam Ball (1&1/2 inches in diameter) – Smaller the better. It takes a lot of buttons to cover one ball
Ribbon for hanging
Instructions: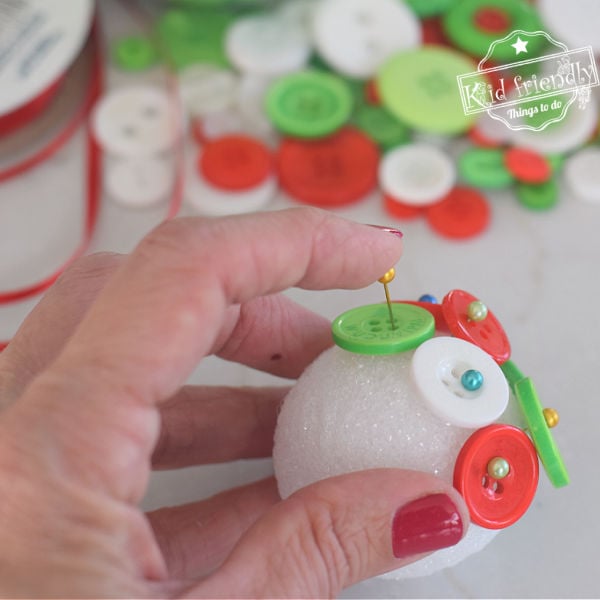 Set the buttons and pins out for kids to use
Start by placing a button on the ball and pushing a pin into the hole of the button to secure the button in place
Keep going until the ball is covered in various sizes of buttons
-place one or more push pins into the ornaments
Place a ribbon loop onto the ball with a pin
Tie a bow
~Melissa – KidFriendlyThingsToDo.Com