So simple to do, and so much fun! Easily make several Red, White and Blue Patriotic Treats for your 4th of July Party.  Just get yourself a loaf of Angel Food Cake, a star cookie cutter, and some red, and blue fruit! Come on in and I'll share my simple "how to" on these yummy and fun Patriotic Treats...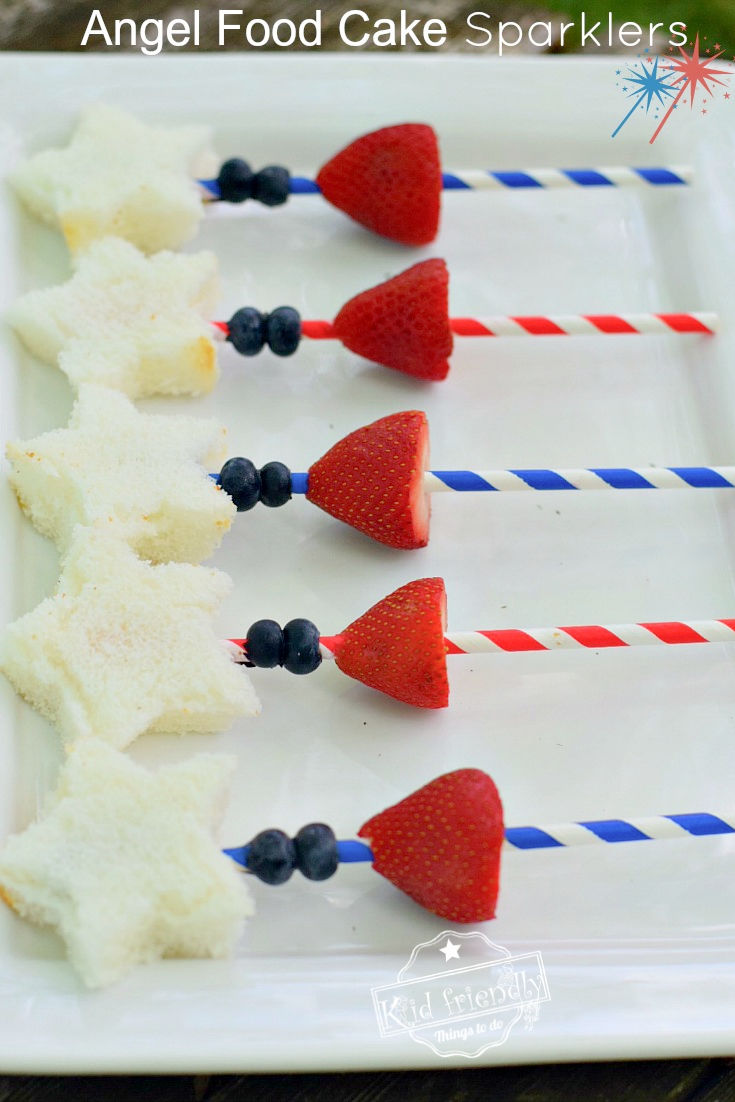 This is a fun dessert snack to let the kids get involved in making. They love using the star shaped cookie cutter and loading up the straws with fruit.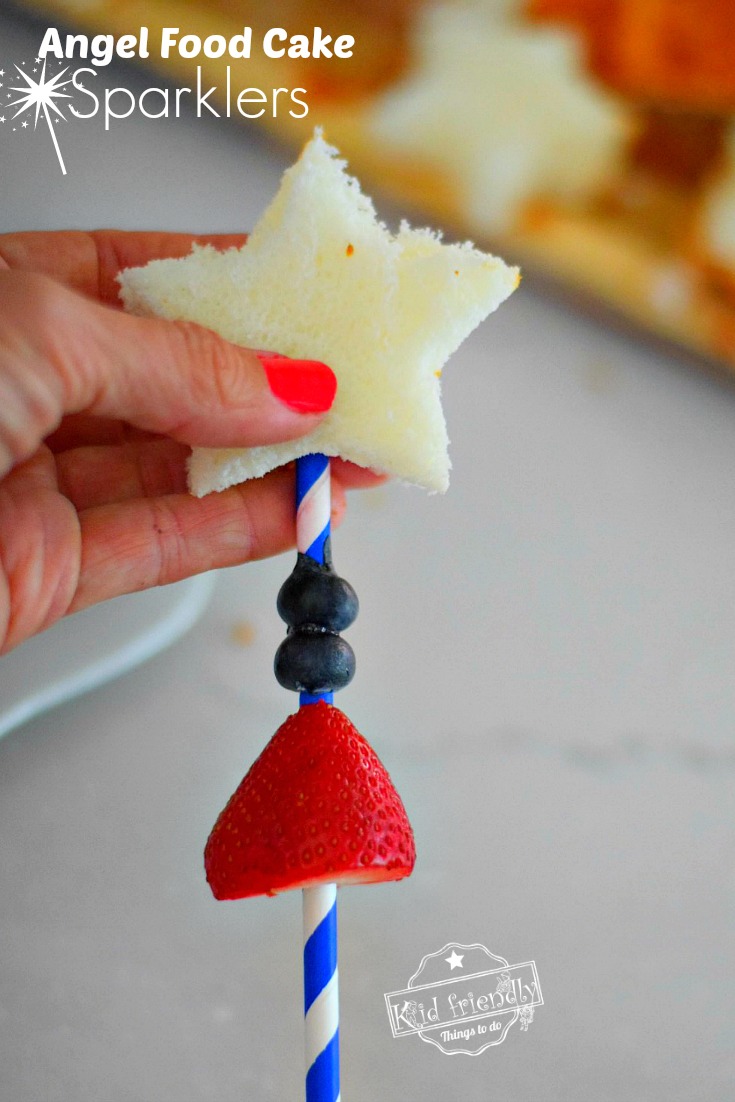 Not only is it simple, it's so much fun.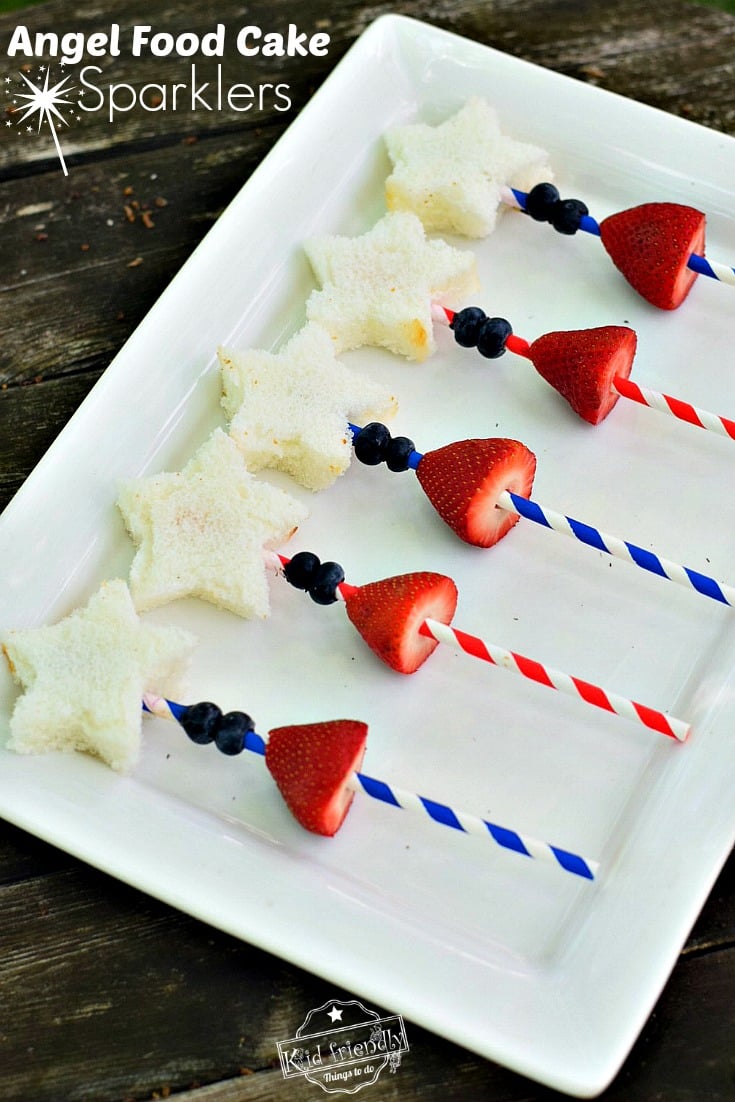 Display several on a platter or stand them upright in a cylinder filled with rice to hold the straws in place. If you choose to display them upright, simply add a piece of your leftover angel food cake below the strawberry to use as a stopper – just in case the strawberry starts to slip down.
Here's What You'll Need to Make Angel Food Cake Sparklers Patriotic Treats…
(this should make about 1 dozen sparklers)
1 Angel Food Cake from your local grocer's bakery
Star shaped cookie cutter – 2″- 2 & 1/2″ across
Strawberries – rinsed and dried with the tops cut off
Blueberries – rinsed and dried
Fun straws or wooden skewers
Here are my top Amazon Picks for this fun Patriotic Snack…
(affiliate links)
[box] [/box]
Instructions for this Patriotic Treat…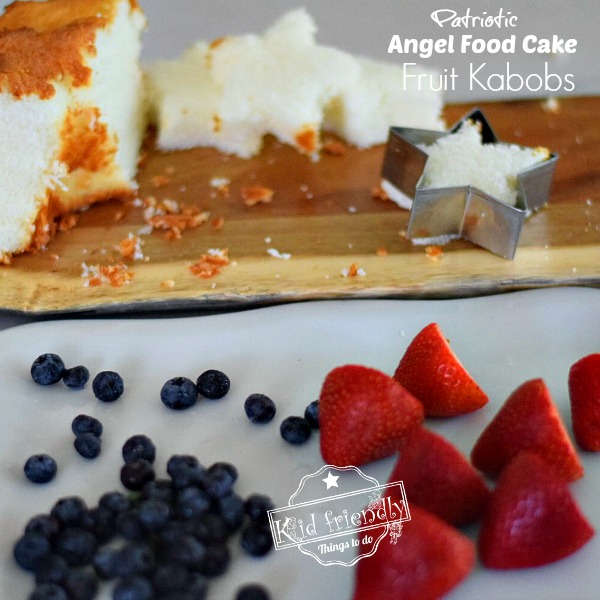 Slice the angel food cake into about 1/2 inch wide slices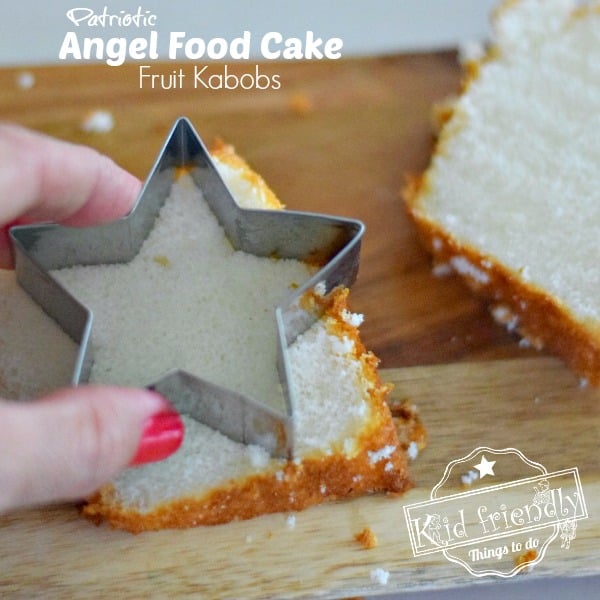 Place the cookie cutter in the white part of the cake and push down to cut out a white star piece of cake

Start loading the straws with a strawberry piece, and a couple of your plumpest blueberries
Dry the straw with a napkin before sliding the cake topper on. You don't want a soggy star
*If you plan on displaying these upright, grab a cube of your leftover angel food cake and slide it under the strawberry to hold everything in place – or – use a smaller star cookie cutter to make a small star from your leftover cake for the bottom of your sparkler
*Serving suggestion – Set out a bowl of whipped cream to dip the sparkler into
If you enjoyed this fun food post – Angel Food Cake Patriotic
Snack Treat – then follow along with me as I post Free recipes, DIY, crafts, party games, fun foods, and so much more!
[box] [/box]