Fall is finally here. Pumpkin Spice has found it's way into almost every food and drink. Yum! I thought I'd get into the swing of things with my own version of a Pumpkin Themed treat – A Rice Krispies Treat turned into an Entire Pumpkin Pie!  Come on in and I'll share how you can Make aFun and Easy Pumpkin Pie Rice Krispies Treats this Fall or Thanksgiving…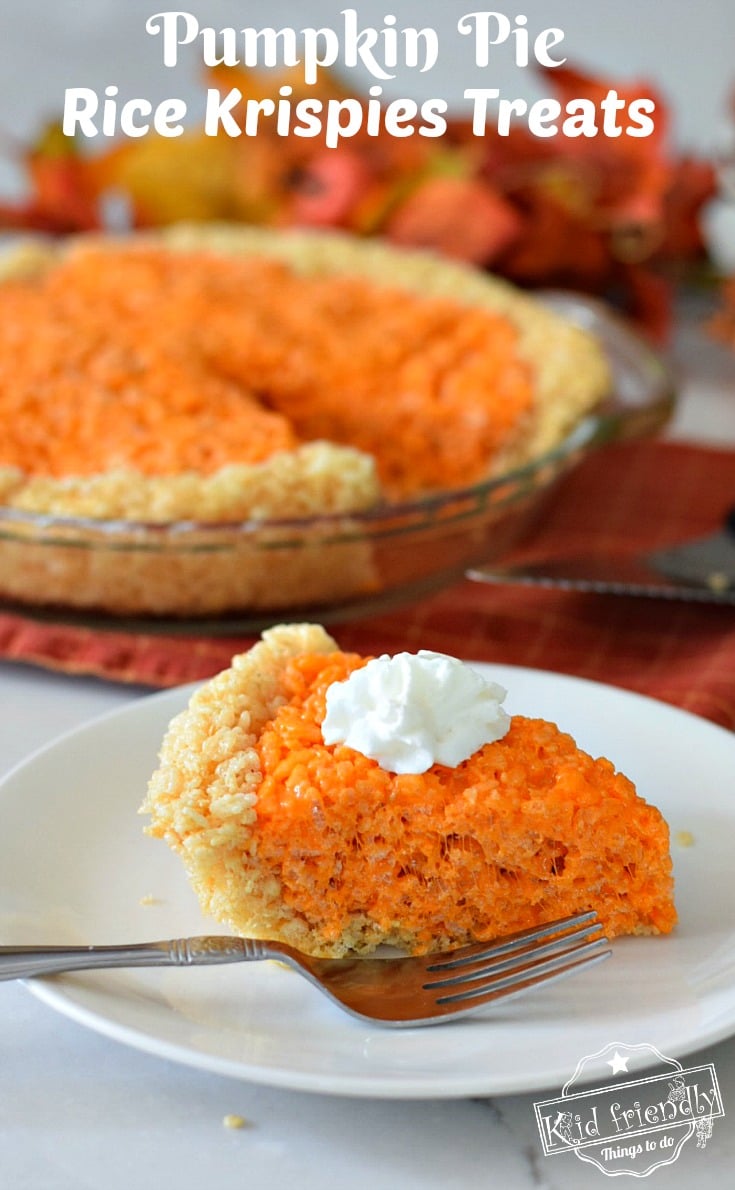 I have to tell you, the kids went crazy over this fun treat. It's so much fun to see their faces light up when they notice a fun treat on the counter. Everyone got to cut their own slice of pie and put a dollop of whipped cream on top. What a fun day.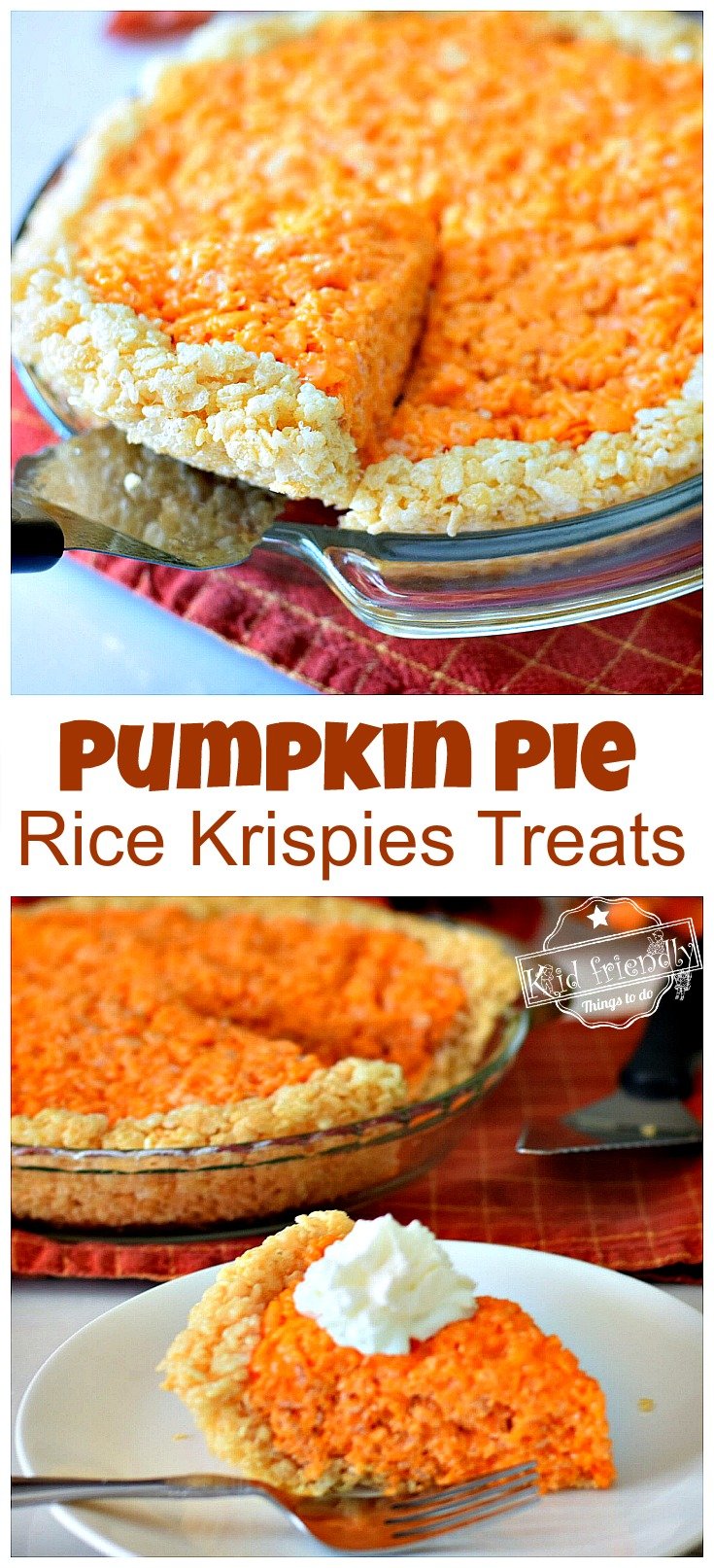 The fork however is only for the photo. Trying to cut a piece of with the fork is not the easiest thing to do. You just have to eat this one the old fashioned way – with your hands. As you should with a Rice Krispies Treat!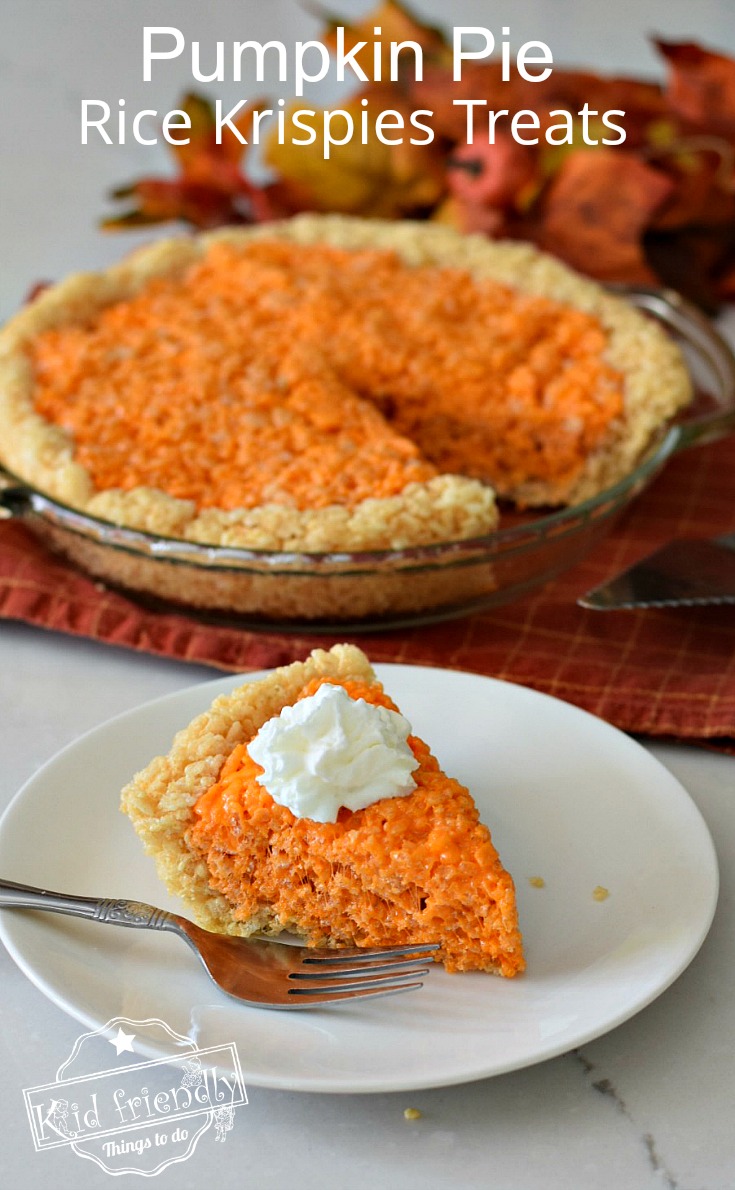 I can really see this as a fun dessert next to the real version on the Thanksgiving table.  It really is so much fun and yummy too!
Here's What You'll Need to Make Fun and Easy Pumpkin Pie Rice Krispies Treats this Fall or Thanksgiving!
3 Tbsp. of unsalted butter
6 cups of Rice Krispies Cereal
1 bag of Marshmallows or 4 cups of mini marshmallows
orange food coloring – I like to use the gel version
*optional – whipped cream
Extra Equipment:
Sauce pan
Silicone spatulas
2 large mixing bowls
Non-stick cooking spray – butter flavored
Pie dish
Instructions: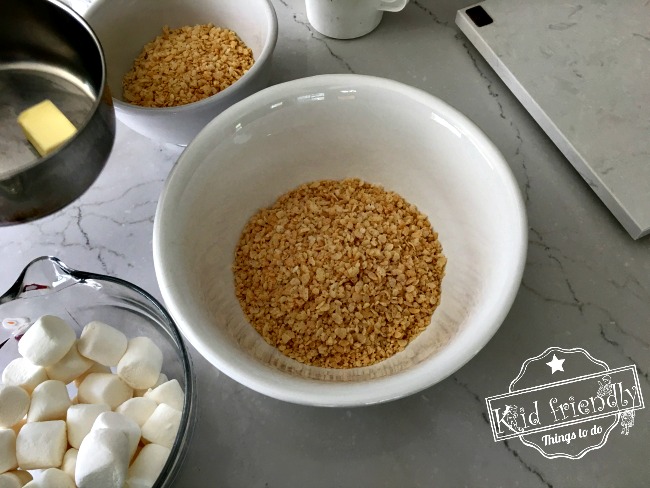 You'll want to first divide the cereal into 2 bowls – one with 4 cups, and one with 2 cups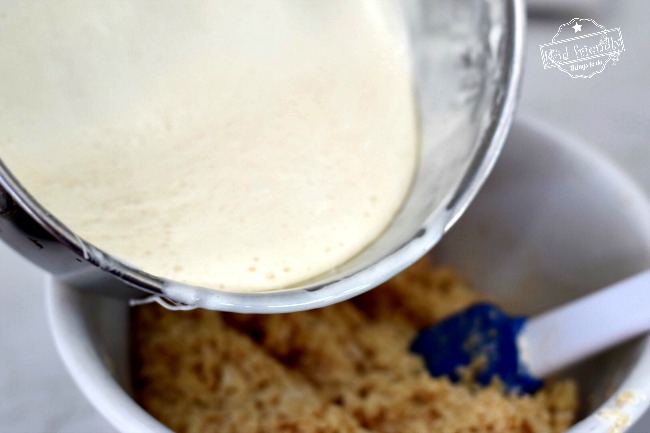 Melt the butter in the saucepan and stir in the marshmallows until melted
Add about 20% of the melted marshmallow into the bowl with 2 cups of rice cereal and mix in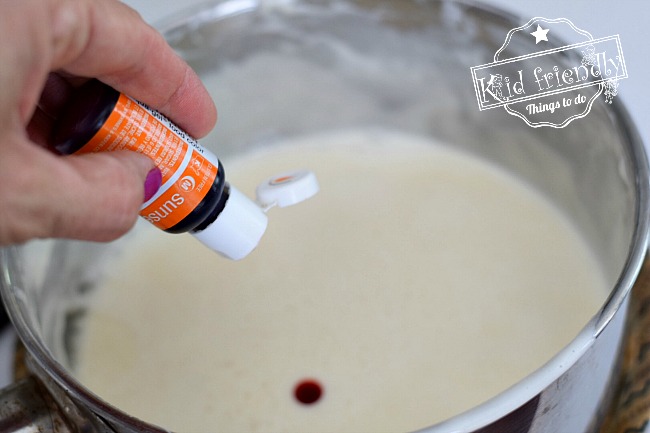 Add a few drops of food coloring to the remainder of the melted marshmallow – mix until blended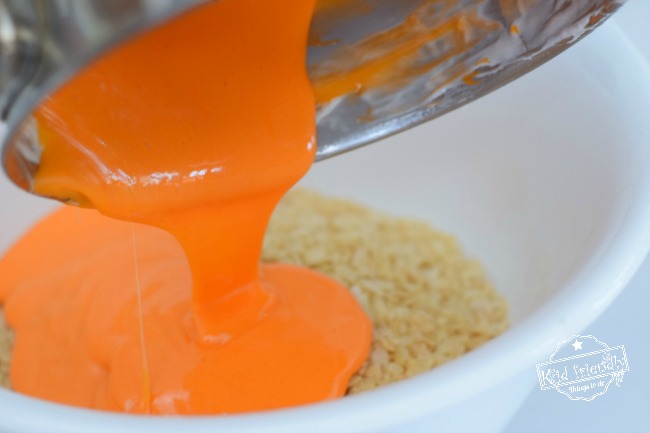 Pour the orange marshmallow mixture into the larger portion of rice cereal and mix well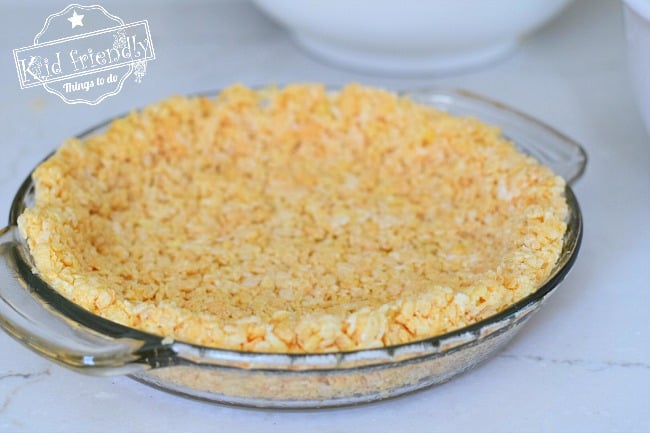 Spray the pie pan and add the non-colored marshmallow rice krispies
Press in and form to the pie plate making sure it's evenly dispersed so there is a cavity in the middle to add the orange mixture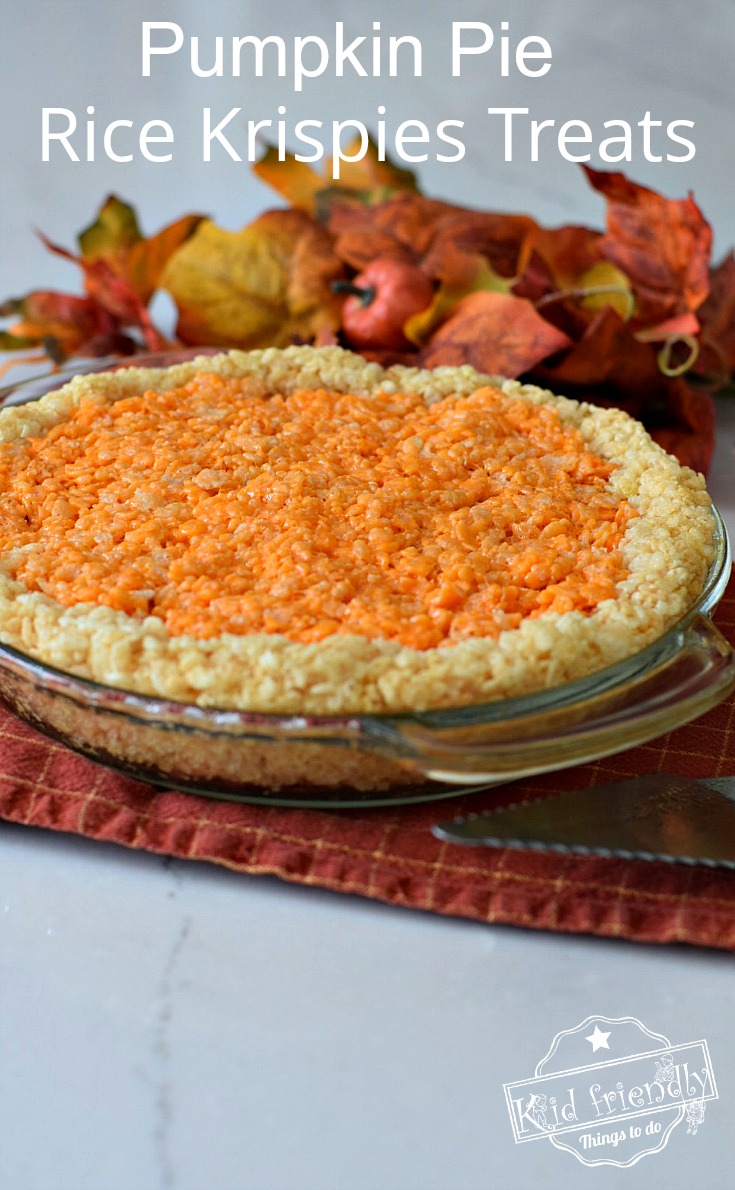 Add the orange marshmallow krispies into the middle cavity and even out
That's it! Fun, right?!
Slice and enjoy with a dollop of whipped cream
If you make this earlier in the day, just cover it up with plastic wrap until you're ready to display and dig in!
*I made this treat around noon and it was still fresh enough to slice and eat all that way through dinner time (which, with sports is late for us) – around 7:00 or 8:00 p.m.
Here are my top Amazon Picks for this – Make Fun and Easy Pumpkin Pie Rice Krispies Treats this Fall or Thanksgiving for the kids!
(affiliate links)
[box]  [/box]
~ Melissa – Kid Friendly Things To Do