Decorate a cup of Jell-O for Halloween. This is so much fun for the kids, and so simple for you. Use clear cups with orange jello as your pumpkin, and let the kids decorate them with self-adhesive pumpkin facepieces.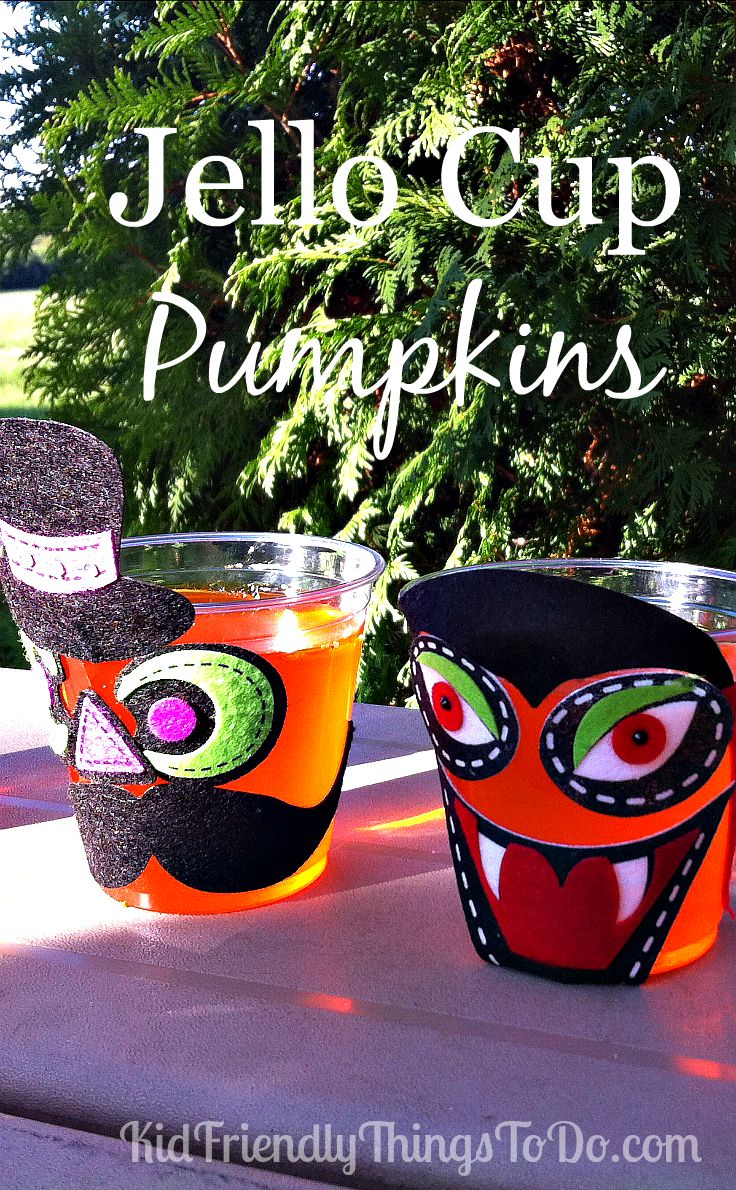 Halloween Jell-O Cups
You'll Need:
Orange Jello packets – 1 small package makes 4 (9oz.) cup servings
Clear cups
Pumpkin Decorating Stickers – you can find these at just about any store around Halloween!
I found my stickers at the Dollar General – $1 per child!
Now,
Make the jello according to the packet directions
Pour the liquid orange jello directly into the clear cups
Refrigerate until solid – about 4 hours
Take them out, hand out stickers, and let the kids decorate their pumpkins (jello!)
Happy Halloween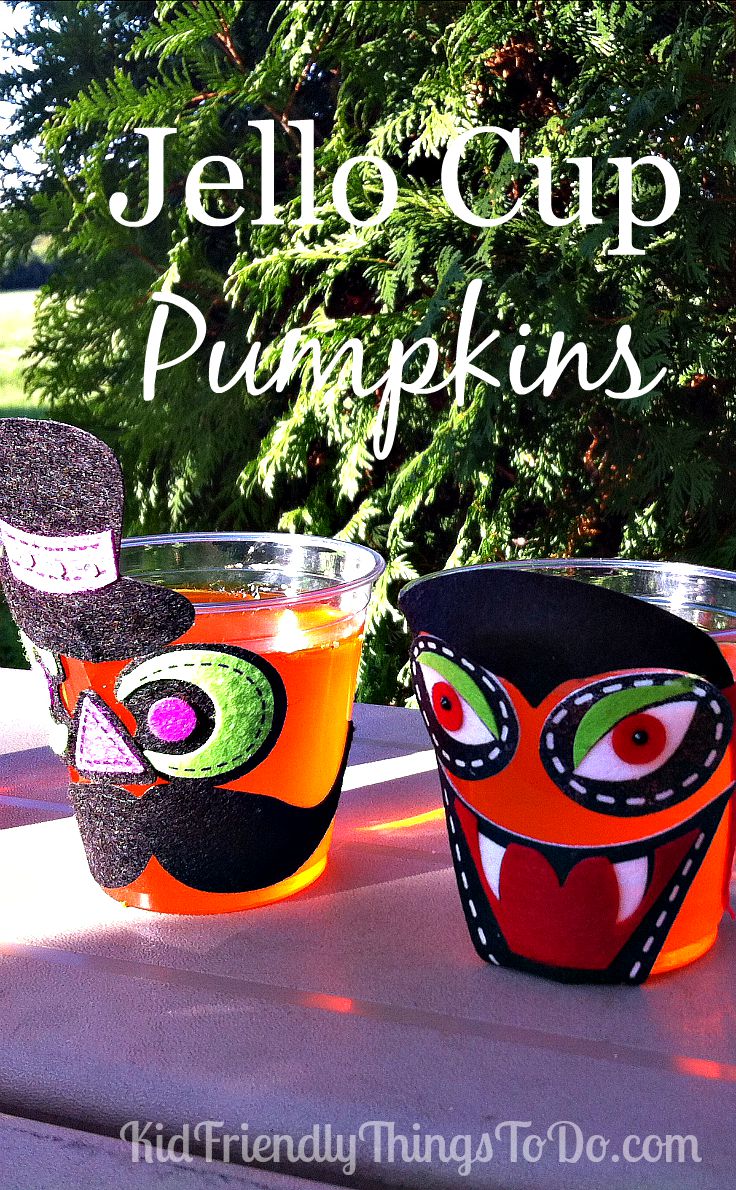 ~Melissa – KidFriendlyThingsToDo.com