Skeleton Halloween Popcorn Hands are a fun way to give out snacks at a Halloween party. Ditch the old popcorn bags, and hand out skeleton hands full of fun. These are so easy to make and perfect for Halloween.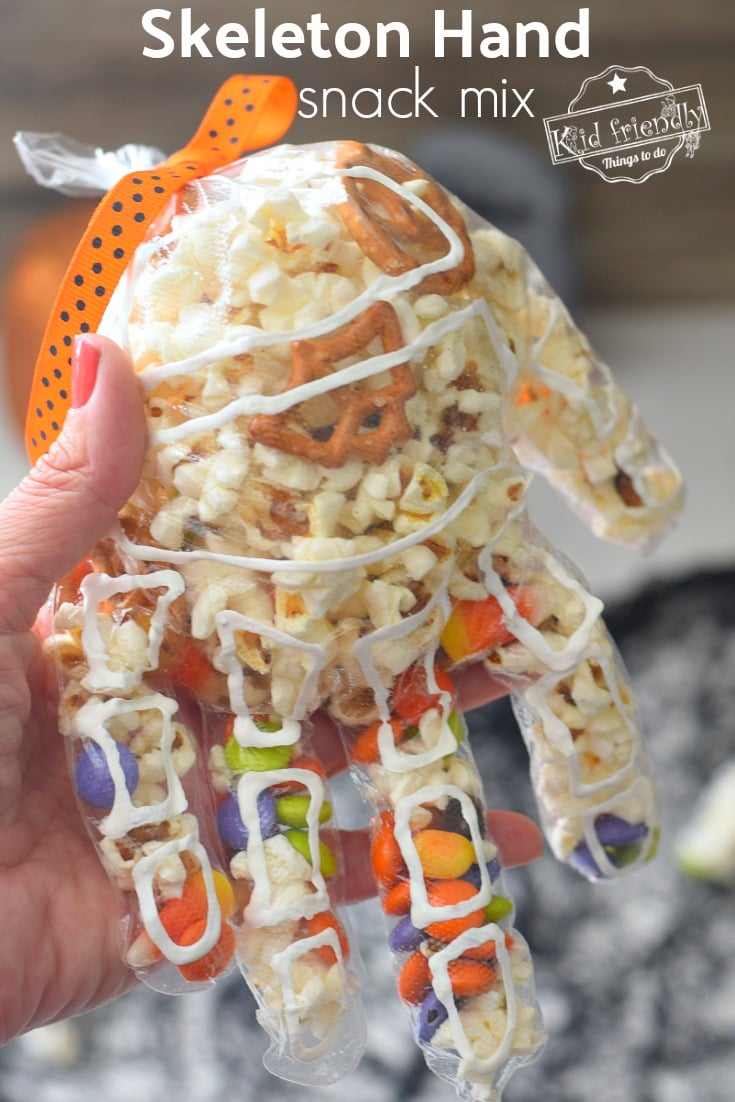 Halloween Popcorn Hands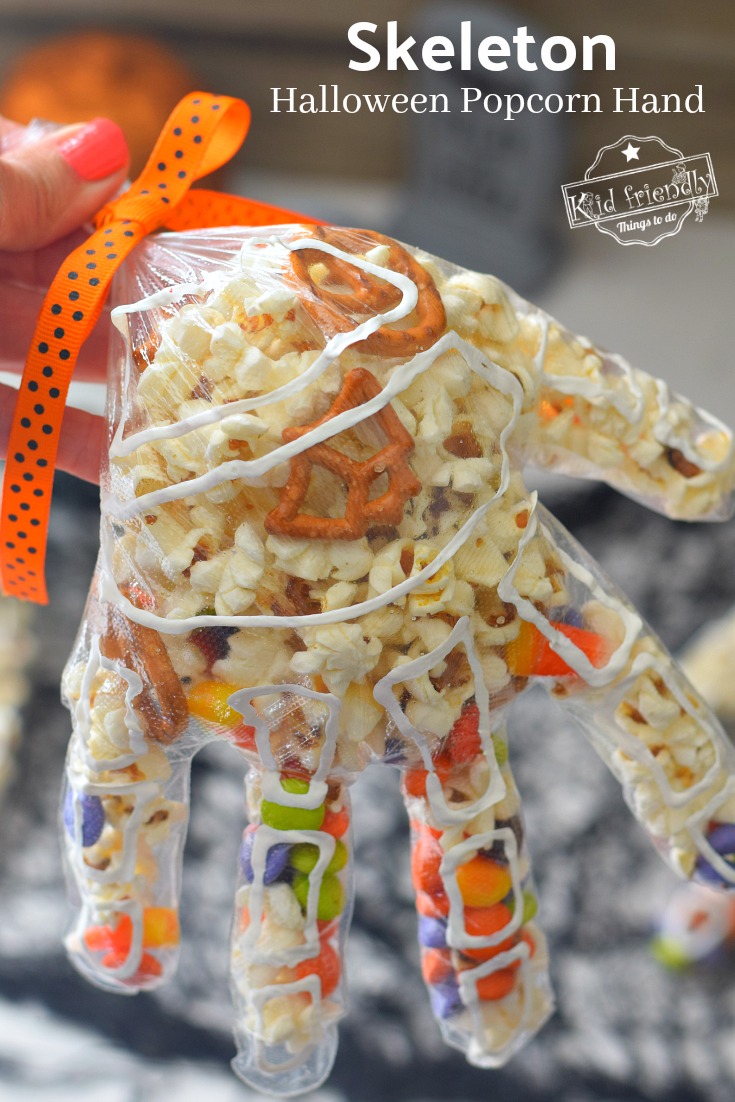 How Long Will Homemade Popped Popcorn Last?
Homemade popcorn that is salted should be eaten within 1-2 days. Store popcorn at room temperature in an airtight container to maximize shelf life.
Here's What You'll Need to Make these fun Skeleton Hands…
Popcorn – popped
Candy – such as M&Ms and Candy Corn
Pretzels – such as Halloween themed pretzels
Disposable Clear Kitchen Gloves
White puffy paint
Halloween ribbon or yarn

Mix popcorn, candy and pretzels
Stuff the gloves with the snack mix
Use a twist tie to secure the open end
Using the picture above of a skeleton hand as your skeleton guide, start drawing skeleton bones on the fingers with white 3D paint – or a paint pen
*Start at the finger tips and draw a small oval with a straight edge on top, do another oval one above that one, finally make a rectangle shape above the middle oval (at the top of the finger). For the hand make 2 rectangles – the larger one at the bottom
Add some Orange and Black Yarn or ribbon to finish it off
~Melissa – KidFriendlyThingsToDo.Com –