Crescent Roll Hot Dog Lumberjack Fingers – A Halloween Fun Food
Posted by Melissa in Birthday/Holiday & Celebration Dish, Birthdays, Easy Family Recipes, Fun Food Crafts, Game Ideas, Halloween, Halloween, Halloween, Halloween Recipes, Holiday Fun Foods, Hotel Transylvania Ideas | 0 comments
These bloody, and pus filled Lumberjack Fingers are grossly cool! I'm telling you…my kids couldn't get enough of these disgustingly delicious fingers! I made them two more times over the weekend. I even fed the neighbor kids. They loved them!

I will admit, they wanted nothing to do with the pus filled ones. That's only because it's really horseradish sauce. That one was mine. Yum!
You'll want to get yourself:
Hot dogs
Crescent Roll Dough – Such as Pillsbury
Radishes
Ketchup and Horseradish Sauce

Unwrap the crescent dough, and use one triangle of dough to wrap each hot dog about 3/4 of the way up the dog
Press to seal
Set the wrapped dogs on a baking sheet. I used non stick foil to bake my hot dogs on
Cut the tip of the hot dog like the image shown above, slicing a shelf out for the fingernail
Using the baking temp. and time on the crescent roll package – bake the hot dogs. I baked mine at 375 degrees for about 12 minutes
While they are baking get your fingernails ready, by slicing radishes into nice, thin pieces
Cut each radish slice like the image shows you above. Cutting 3 edges off, leaving one big nasty looking fingernail in the middle
Once the hot dogs are baked, and the dough has cooked through, remove them from the oven, and transfer to a serving tray or plates
Add the nails, and ketchup or horse radish sauce! You can even give the kids more blood (ketchup) to dip their fingers into! I even think mustard could resemble something way disgusting. See how much fun these are?!
You're done! Happy Halloween!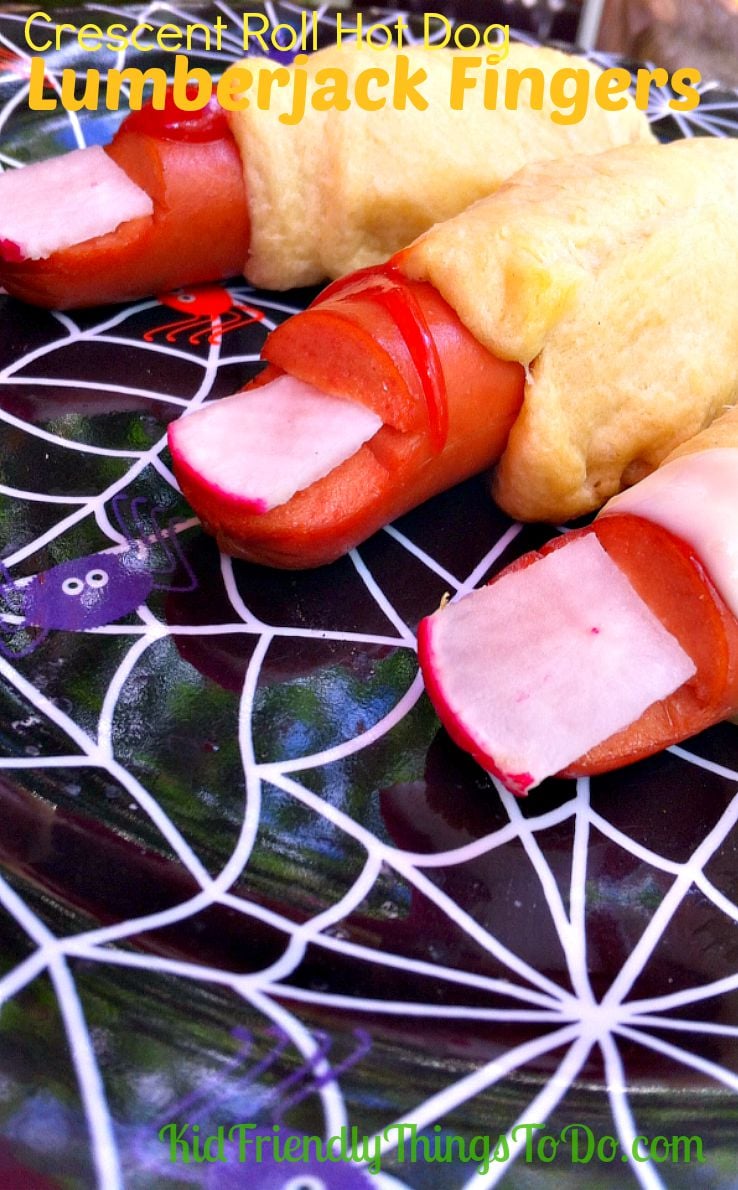 Here's some fun equipment you might need or even want for this fun idea!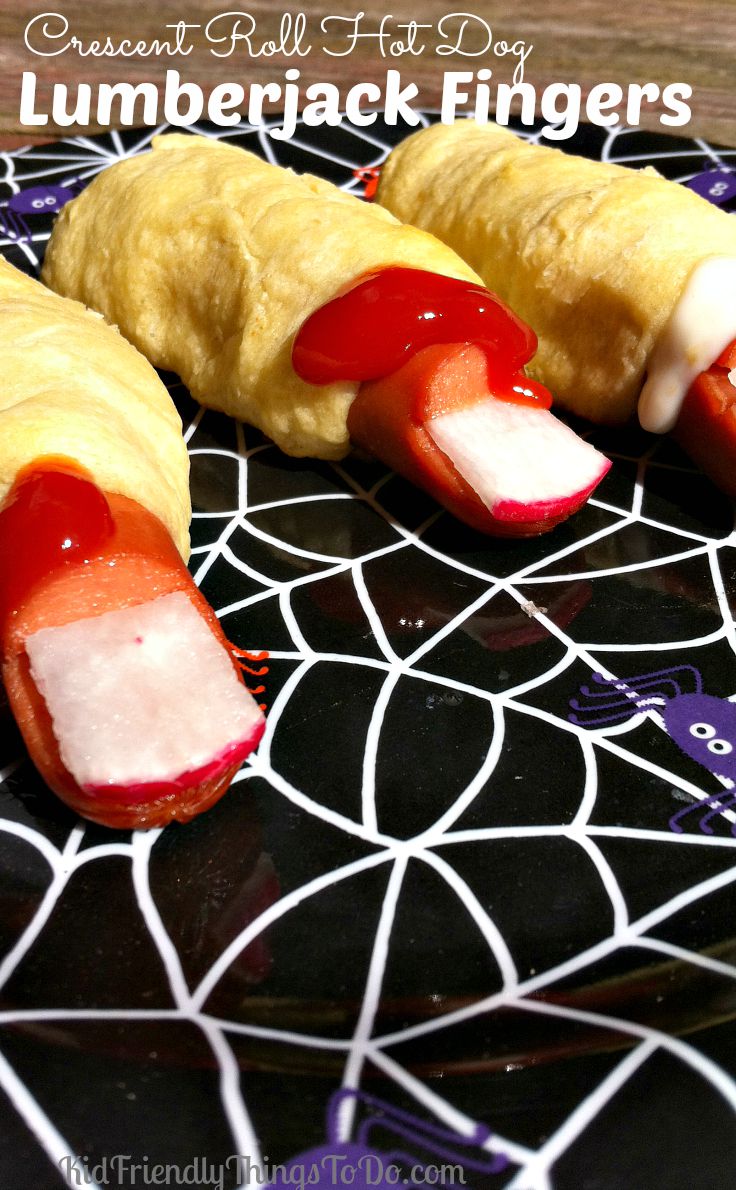 ~Melissa – KidFriendlyThingsToDo.com