Having a mom as a blogger, especially a food blogger, can be so rewarding for kids, and at the same time so much torture! I made these Rice Krispies Treats Ghosts last weekend when the kids had some neighborhood friends over. I let them each design their own ghosts! The kids each made a ghost unique to their personality. They had such a fun time, and they couldn't wait to dig in to their creations. But, here's the torture part…they were forbidden to eat them until I had at least a dozen pictures of their designs to show you! Torture! I tell ya' Torture! 
For Rice Krispies Ghosts, You'll Need:
(This recipe should yield 8-10 ghosts)
3 Tbsp. of butter
1 (10 oz.) bag of marshmallows, or 4 cups of mini marshmallows,  such as Kraft Jet-Puffed
6 cups of Rice Krispies Cereal
Candy eyes
1/4 cup measuring cup
Wax paper
Now:
In a medium saucepan, over medium heat, melt the butter
Add your marshmallows, and stir until the marshmallows are melted
Add the cereal, and stir until your arm feels like it's gonna fall off!
Let that cool, just a smidgen – enough so that it's cool to touch for molding
If you are working with kids, hand out placemats or individual sheets of wax paper
If it's just yourself, you'll need some wax paper to place the ghosts on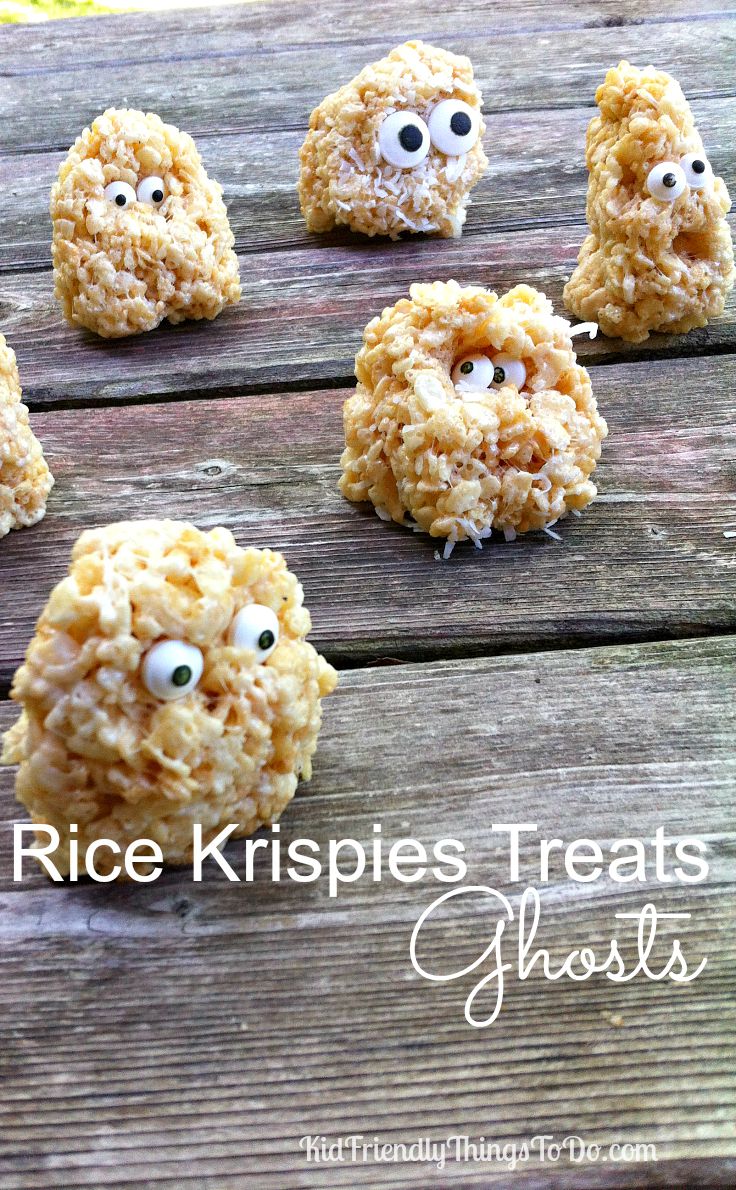 Use the measuring cup to scoop out 1/4 cup of cereal, and mold the ghost to any ghostly shape you desire
Add the candy eyes by pushing them into place
The position of the eyes, and how far you push them in really change the look of the ghosts
You can create a mouth just by pushing a spoon, or thumb into the ghosts to make an indentation. Have fun with it, and see what you get!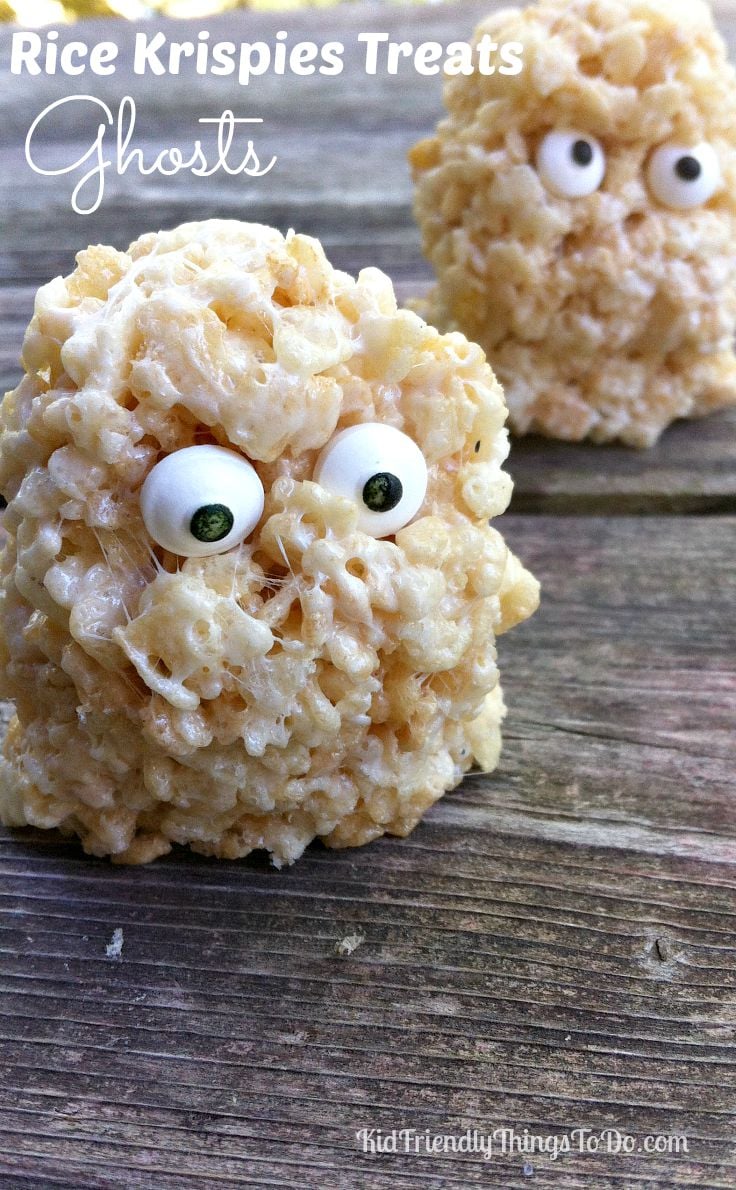 Happy Halloween Everyone!

Here's some equipment that you might need or even want for this fun food!
[box] [/box]