Valentines Rice Krispies Treats Mice
Posted by Melissa in Fun Food Crafts, Game Ideas, Holiday Fun Foods, Marshmallow Fun, Recipe, Valentine's Day, Valentine's Day | 0 comments
Mice are cute when they're not real! These Valentines Rice Krispies Treats Mice are the cutest ever! They are so simple to make, too. Come on in, and I'll show you how.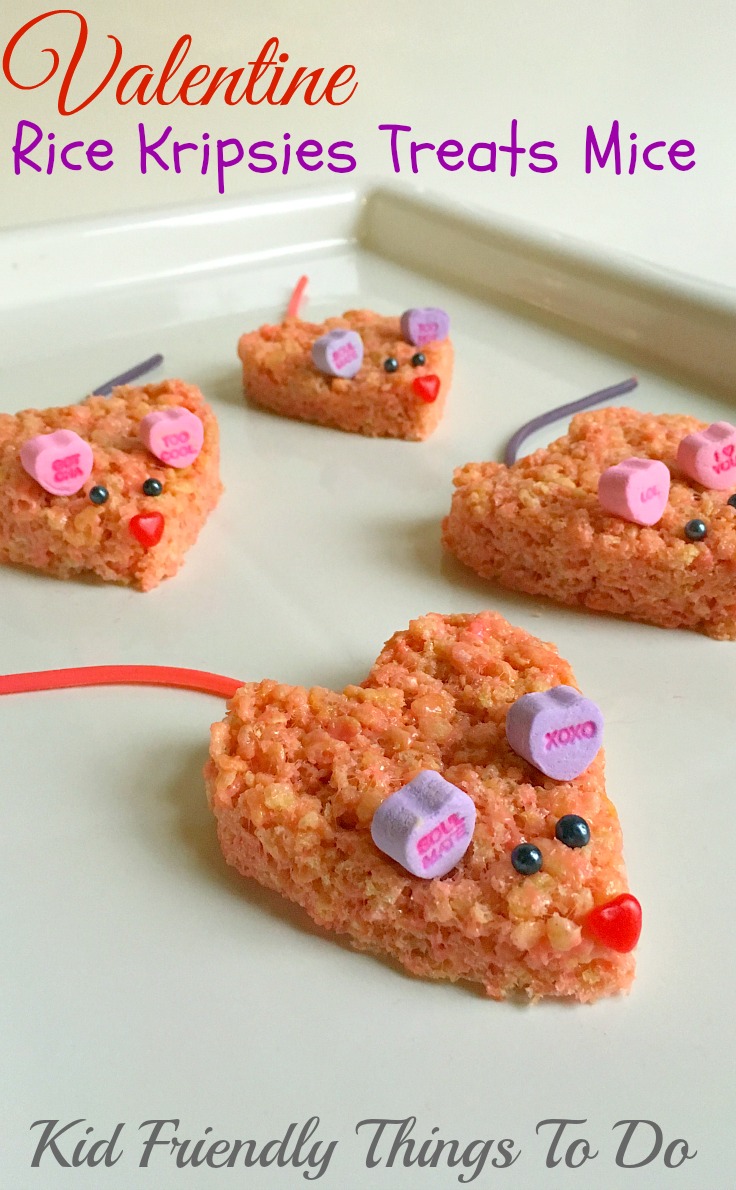 For these Valentines Mice, you will need:
(should yield about 12 mice)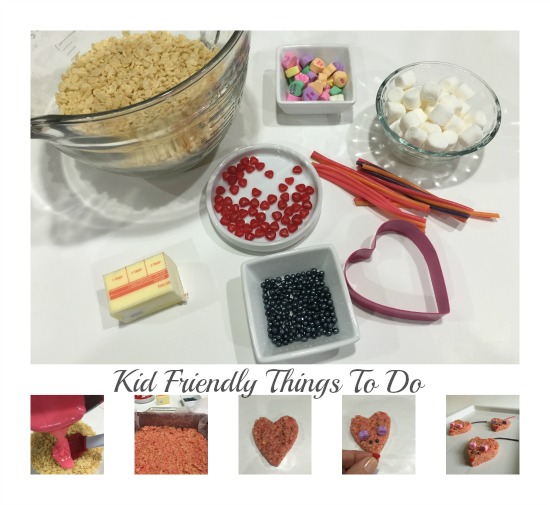 6 cups of krispy rice cereal
4 cups of fresh mini marshmallows
3 Tbsp. unsalted butter
Optional – red or purple dye (about 1/2 tsp. or until you get your desired color)
Heart cookie cutter – I used a 3 in. cookie cutter
Conversation hearts
Pull N Peel licorice
Black Nonpareils
Wax paper
9 x 13 pan
Medium sauce pan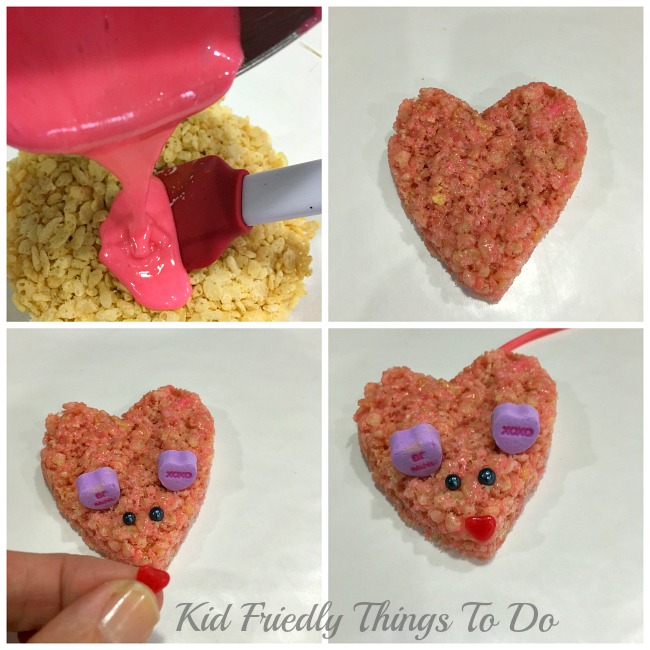 Now:
Melt the butter in the saucepan and add the marshmallows
Stir until smooth
If you want the mice colored, add the coloring now and stir in
Pour the marshmallow mixture into cereal and mix well
Place wax paper into the 9 x 13 pan and pour the rice krispy mixture into the pan
Spread the mixture out evenly
Let the mixture cool slightly and then lift the wax paper up out of the pan
Use the cookie cutter to make hearts and place them on another sheet of wax paper for decorating
Decorate with conversation hearts for the ears, nonpareils for the eyes, red hot for the nose and licorice for the tail
If your marshmallow treats have cooled too much the nose might not stick. Just grab a little marshmallow from the sauce pan and use that as glue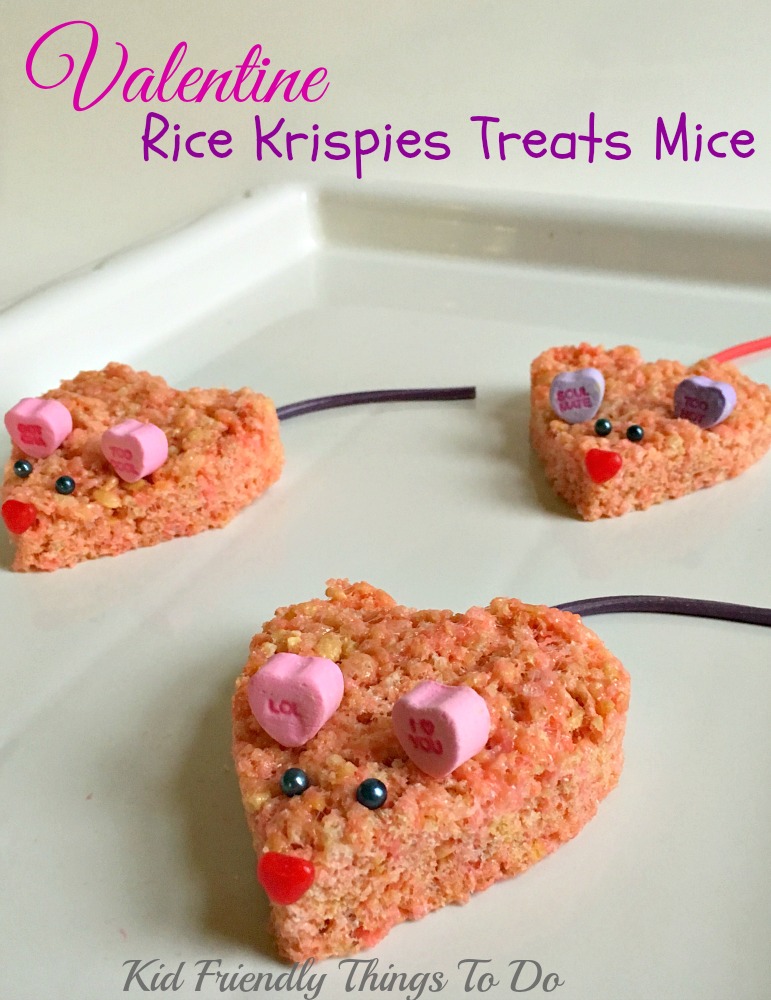 That's it! Enjoy!
Here's some stuff you might need or even want for this fun food:
(affiliate link)
&amp;lt;br /&amp;gt;&lt;br /&gt;<br />
&amp;amp;lt;span id="mce_marker" data-mce-type="bookmark"&amp;amp;gt;​&amp;amp;lt;/span&amp;amp;gt;[/box]
~Melissa – KidFriendlyThingsToDo.com