Tons of fun and so easy to make! These are the perfect summer fun food for Labor Day, Memorial Day, Fourth of July or just for fun! Come on in and I'll show you how to make these fun Red, White & Blue Rice Krispies Treats with my short cut method: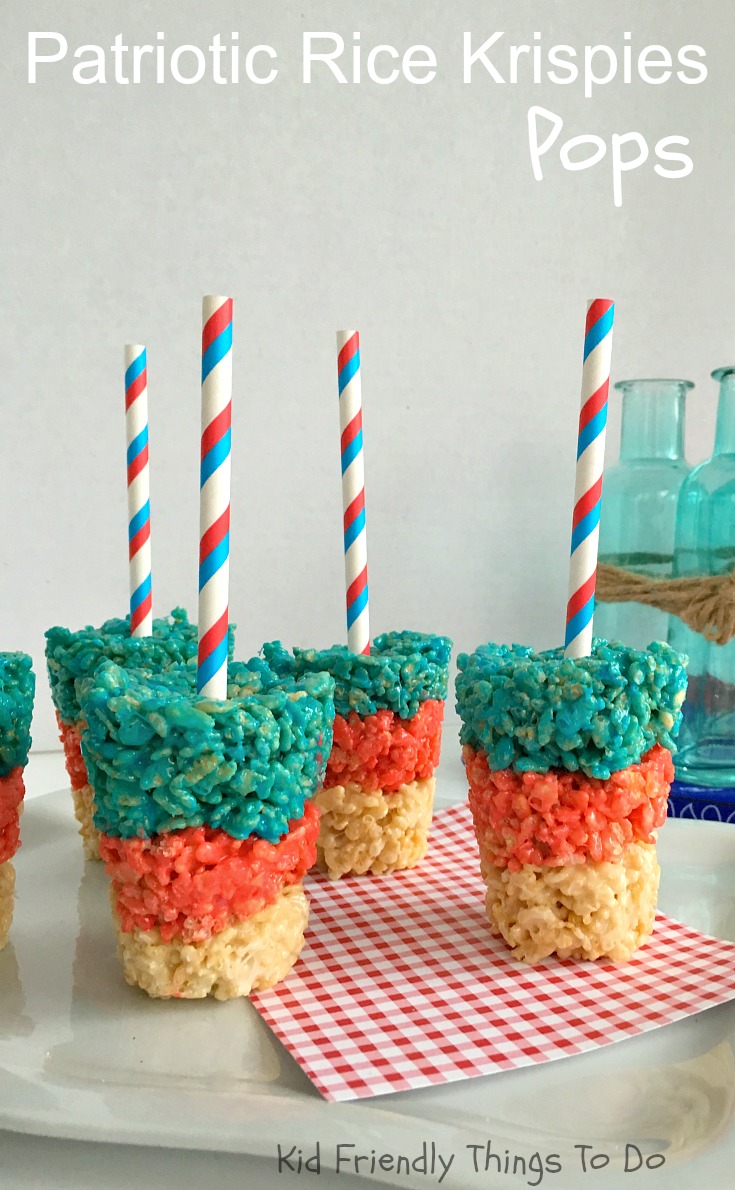 The kids loved these so much. They love anything with a stick. They were even hiding them from their sisters and brothers for after school treats or a fun snack in their lunches.
Here's what you'll need for this fun food:
(makes 8 pops)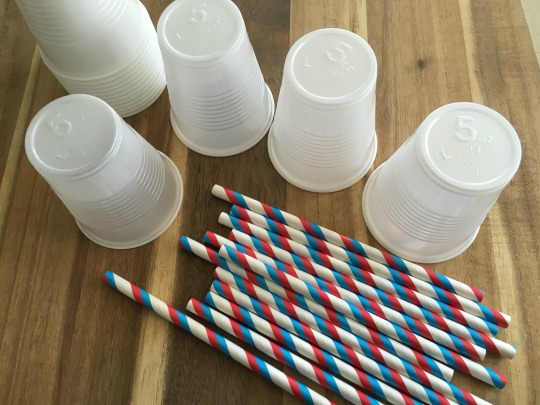 6 cups of rice cereal
4 cups of fresh mini marshmallows
3 Tbsp. of butter
red food coloring
blue food coloring
5 oz. plastic cups
straws
Now:
In a medium saucepan, melt the butter
Add the marshmallows and stir until melted
Remove from heat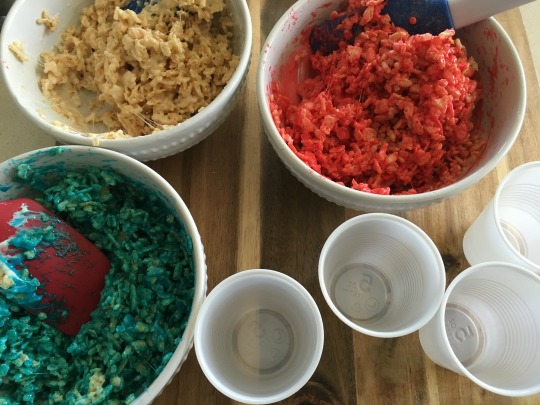 Divide the marshmallow mixture evenly, into 3 bowls
Add blue food coloring to one bowl and stir
Add red food coloring to another bowl and stir
Leave one alone
Divide the cereal evenly into the three bowls and stir until the cereal is coated with the marshmallow mixture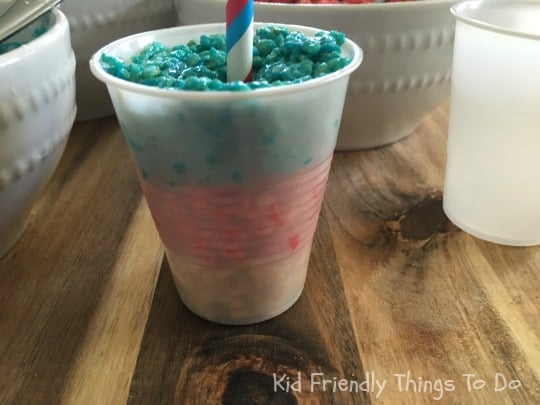 Spoon the mixtures into the plastic cups layering with white (ish), then red and blue – 1 heafty Tbsp. of each color should do the trick
Grab a straw and insert it into the middle
Once the mixture has cooled, cut away the cups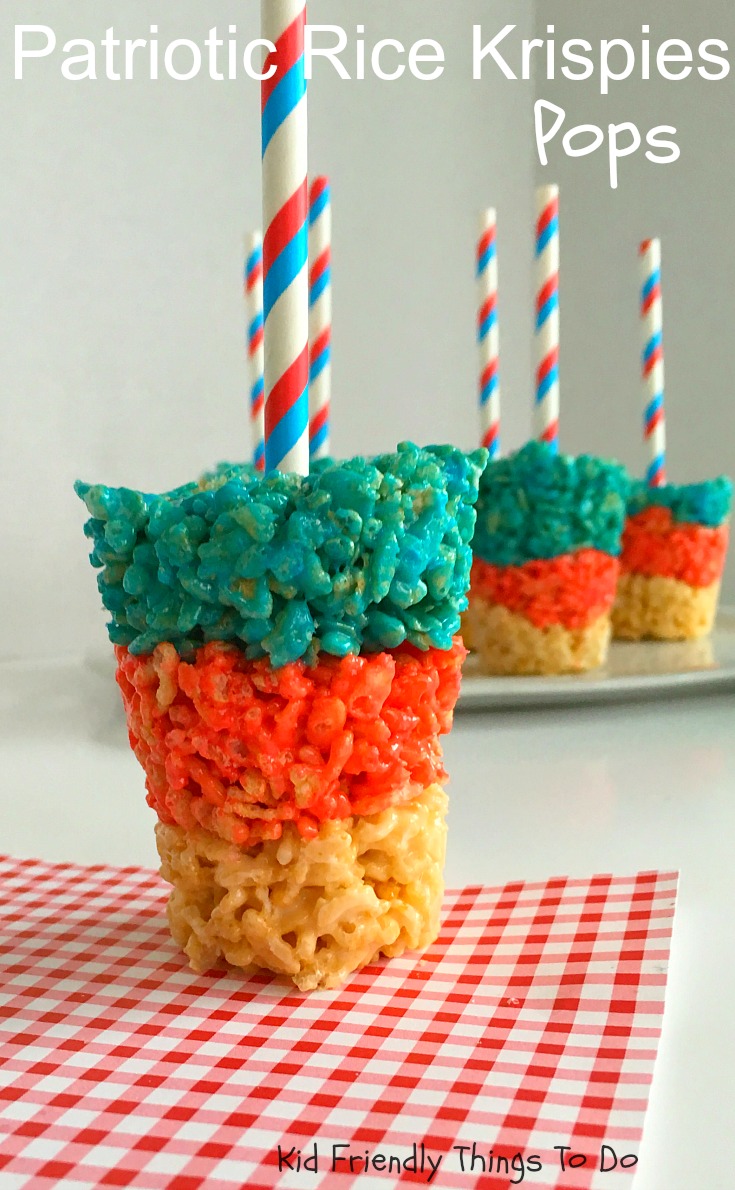 That's It!

You are done, my friend!
[author] [author_image timthumb='on'][/author_image] [author_info]Hi! I'm Melissa, a stay at home mom to 4 cute little rugrats, a Volunteer Field Editor for "Taste of Home" Magazine where I review and create recipes, and a former elementary school teacher. Simple is my motto, because…who has time for complicated? This is where I love to share Simple Recipe Creations, Crafts, & Fun Foods for Holidays and Special Occasions. Please browse around, and join me for some fun ideas, and yummy food! Then stick around to sign up for my free newsletter. I'll send new ideas and recipes straight to your inbox. Don 't worry…I'll never share your information. I can't wait to see more of you! Warm Regards, ~Melissa[/author_info] [/author]
[box]