I was thinking that if you turn a red jello snack upside down, it might make a cut patriotic Uncle Sam Hat. I think it turned out kind of cute. These are so simple to make. I just drew the stripes on. Once I got through my first practice one, the rest were a cinch to make. These are the perfect summer treat for your picnics and parties! Here's the how to: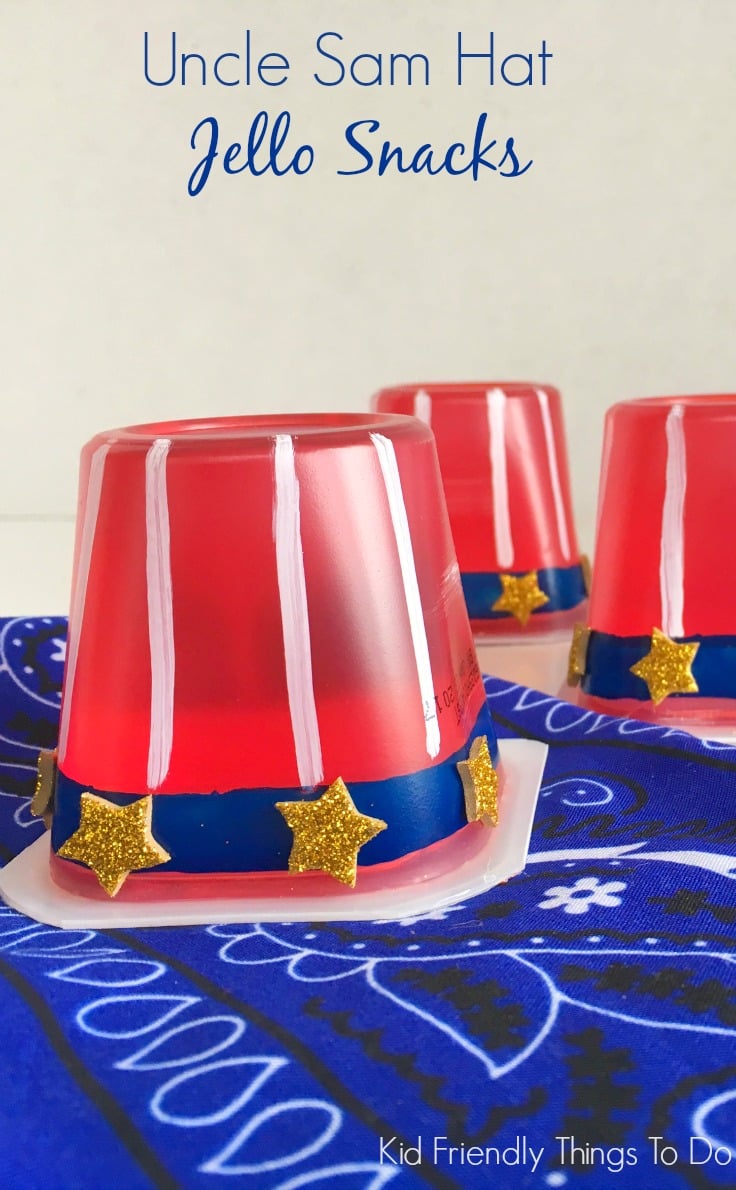 Here's what you'll need for your Uncle Sam Jello Snack Hats: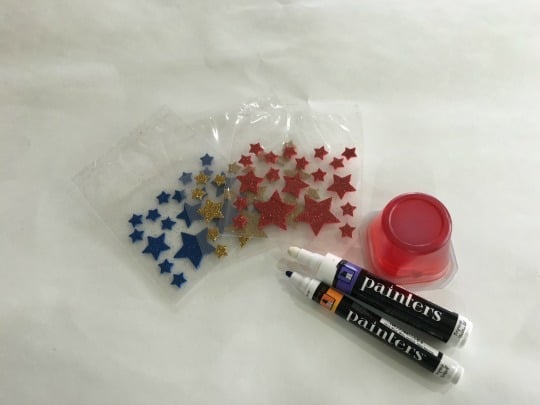 Red Jello Snacks – I used the Jell-O brand. I liked the shape for hats
navy blue paint pen
white paint pen
star stickers – I found all of my craft supplies at Walmart in one handy aisle! Love that convenience.
Now, onto the fun!
The snacks give a great guide to go by. Can you see when I flip it upside down, there is a blank area with no Jello? Use that as your blue space
Fill that section in with blue, all the way around the hat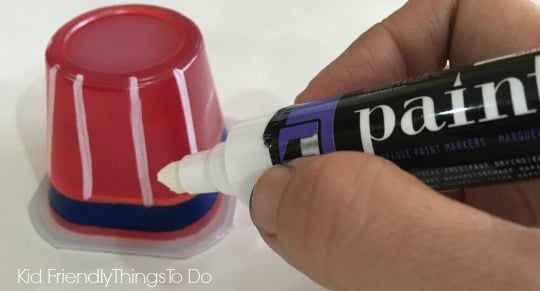 Use the white paint pen to add vertical stripes
It doesn't matter what order you do it in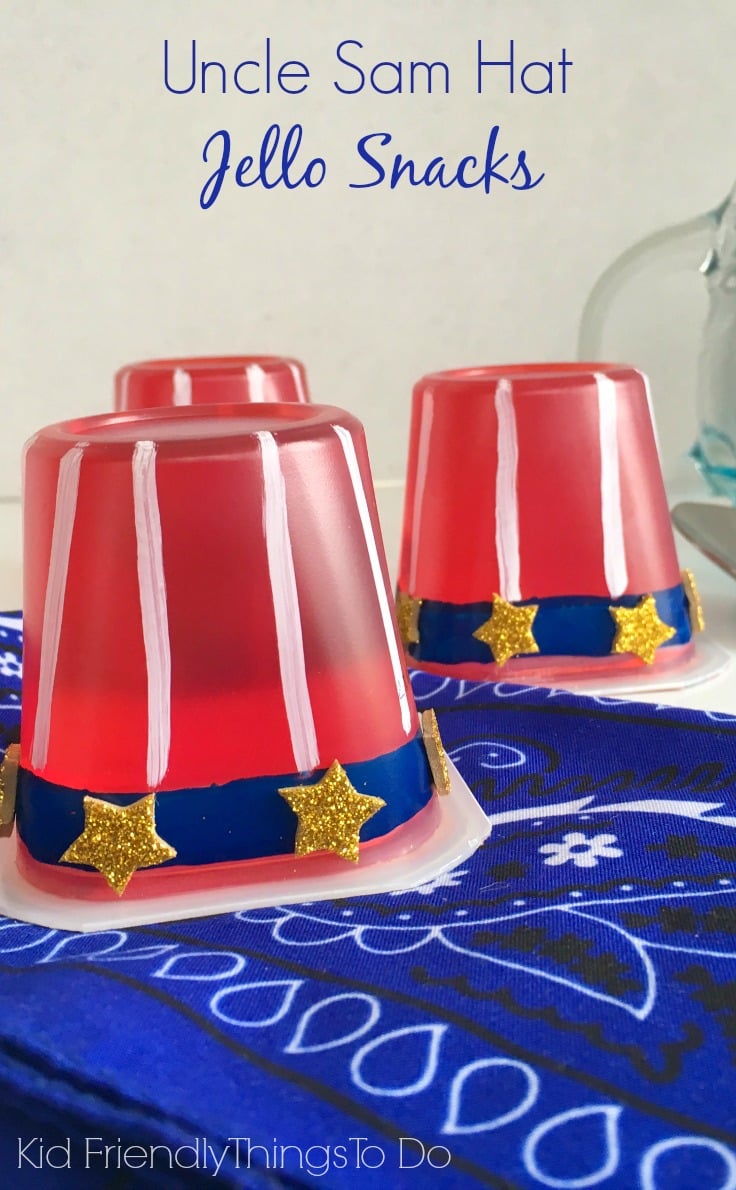 Add your stickers to the navy blue stripe
You are done, my friend!
Here's some stuff you might need or even want for this fun food:
~Melissa – KidFriendlyThingsToDo.com