During my brainstorming for fun Christmas food ideas, I came across a picture of a stocking stuffed with fun goodies. I thought that it would make a cute fun food. My kids couldn't have agreed more! So here it is…A Christmas Stocking Rice Krispies Treat stuffed with candy canes and finished off with a simple fruit roll up bow. Gee…I wonder what the excitement from the kids was all about?!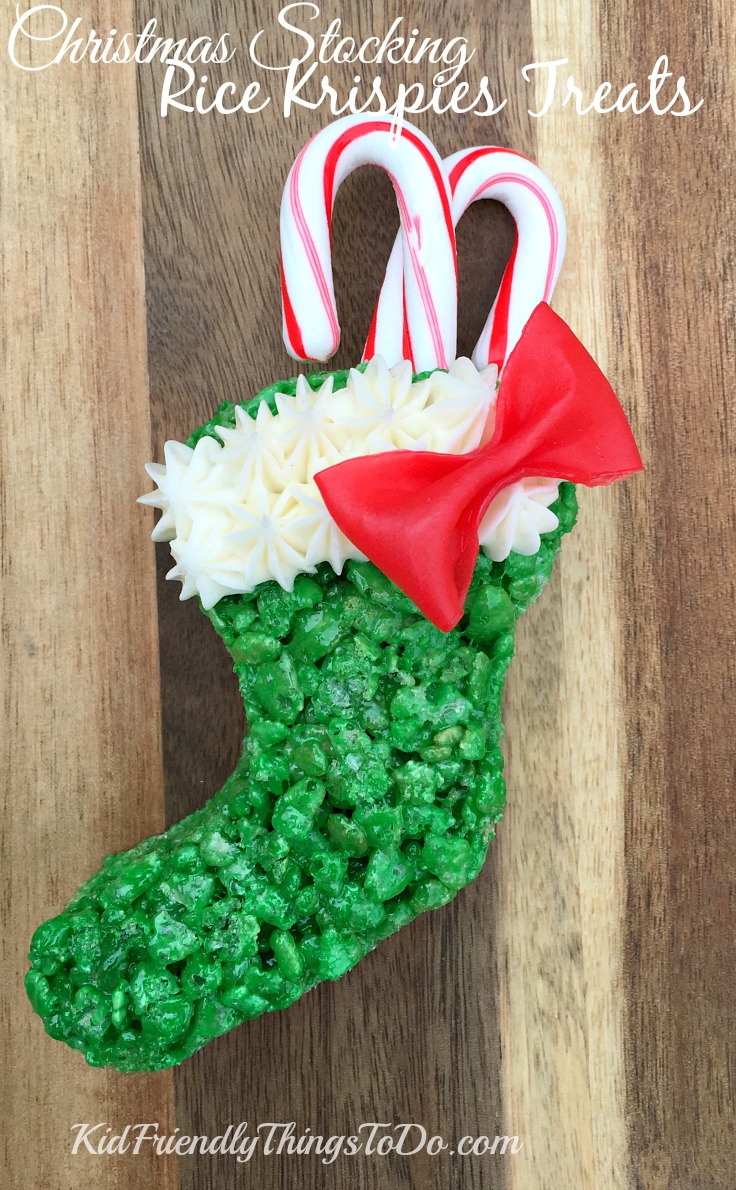 I'm always thinking of ways to make my stuff even easier. So, I got to thinkin' – If you wanted to make this super simple, and still super cute…you could skip the candy canes and still have a stocking with icing and a bow on top. Still adorable either way. 🙂
Here's my "how to" on the stocking with candy canes.
For this Christmas Stocking Rice Krispies Treat, You're Gonna Need: Yields about 6-8 Stockings
6 cups of Crispy Rice Cereal
4 cups of fresh mini marshmallows
3 Tbsp. butter
Green Dye – about 1/2 tsp. gel
Mini Candy Canes
Frosting – Vanilla
Frosting bag and a star tip – #21 is about the right size
Red Fruit Roll Up – Fruit By The Foot
Stocking Cookie Cutter
Wax Paper
9×13 pan
Spray oil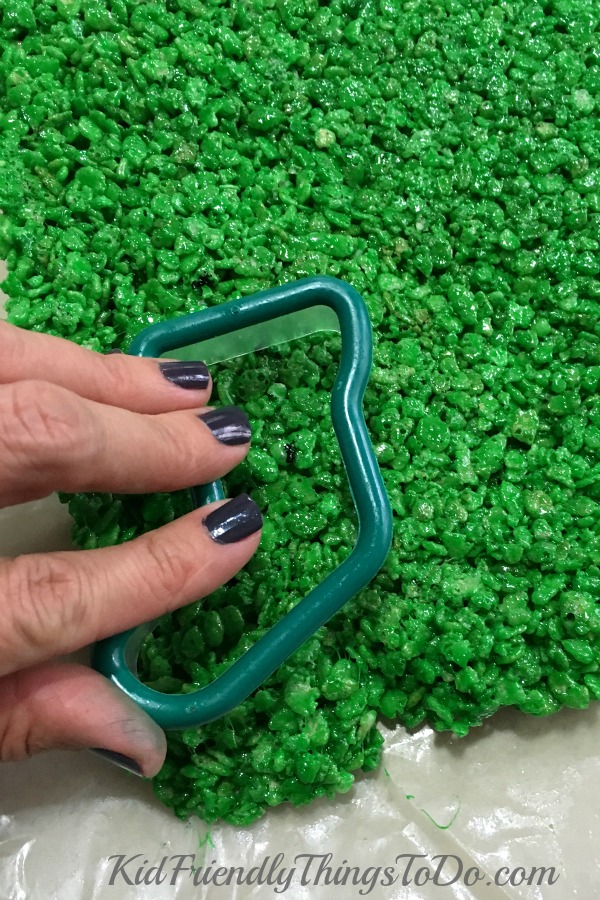 Make your rice krispies by melting the butter in a medium saucepan over med-high heat
Stir in the marshmallow and the food coloring, and stir until melted
Add the cereal and stir, and stir some more
Grab your pan, and place a sheet of wax paper inside, spray the wax paper with a little oil
Spoon your rice krispy mixture in to the pan and spread out – roll it out with a small rolling pin if you can't get the top flattened
Let it cool off for a few minutes
Pull the wax paper and cereal spread out, and begin cutting the treats with your cookie cutter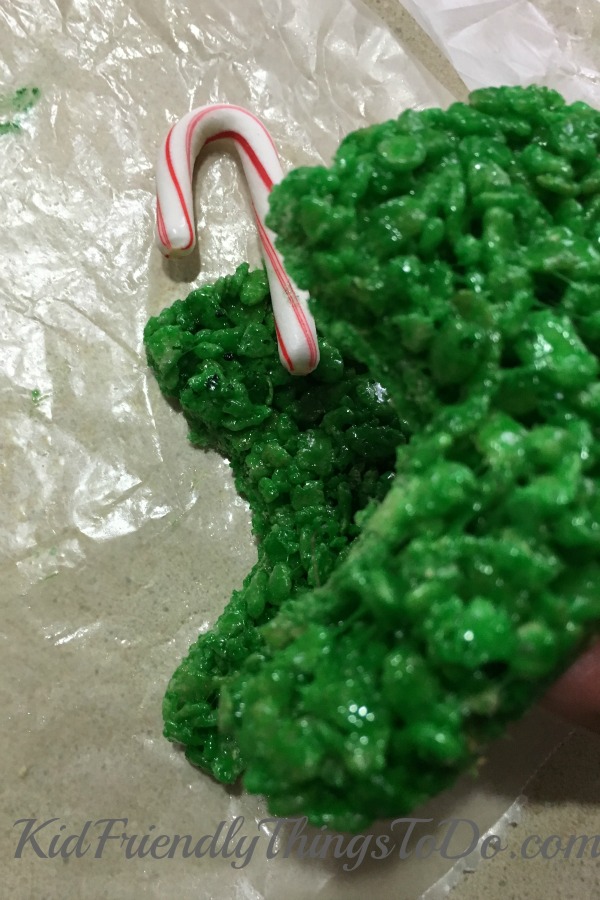 Place your candy canes in the middle of the stocking like the image above – you can criss-cross 2 or just use 1
Take another stocking and match it up to the one with the candy can on top
Press the stockings together, pushing the cereal around the candy cane
Using your star tip – Pipe some vanilla frosting onto the top of the stocking for a little fur top
I made 2 rows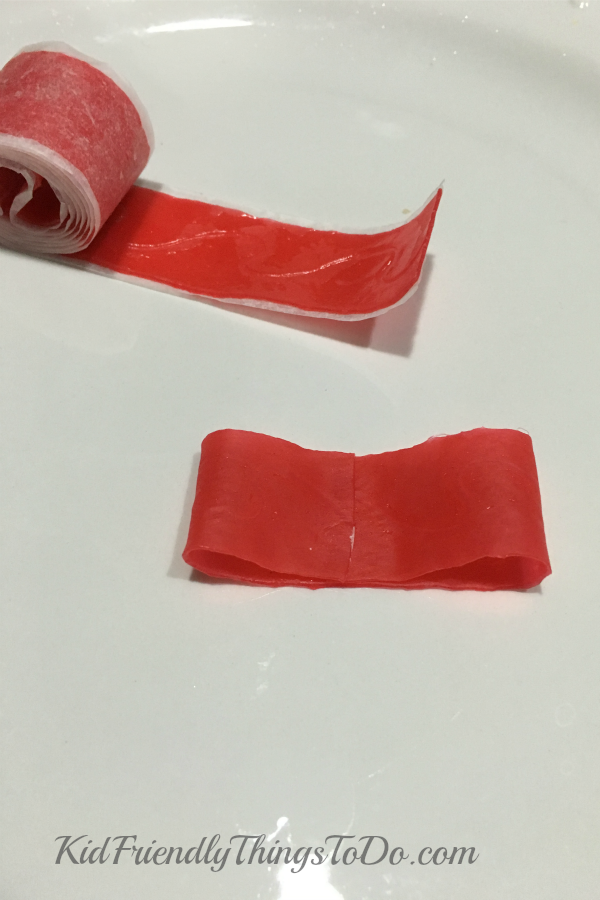 Onto my simple bow! Cut about a 2 in. piece of fruit roll up
Fold the ends into the center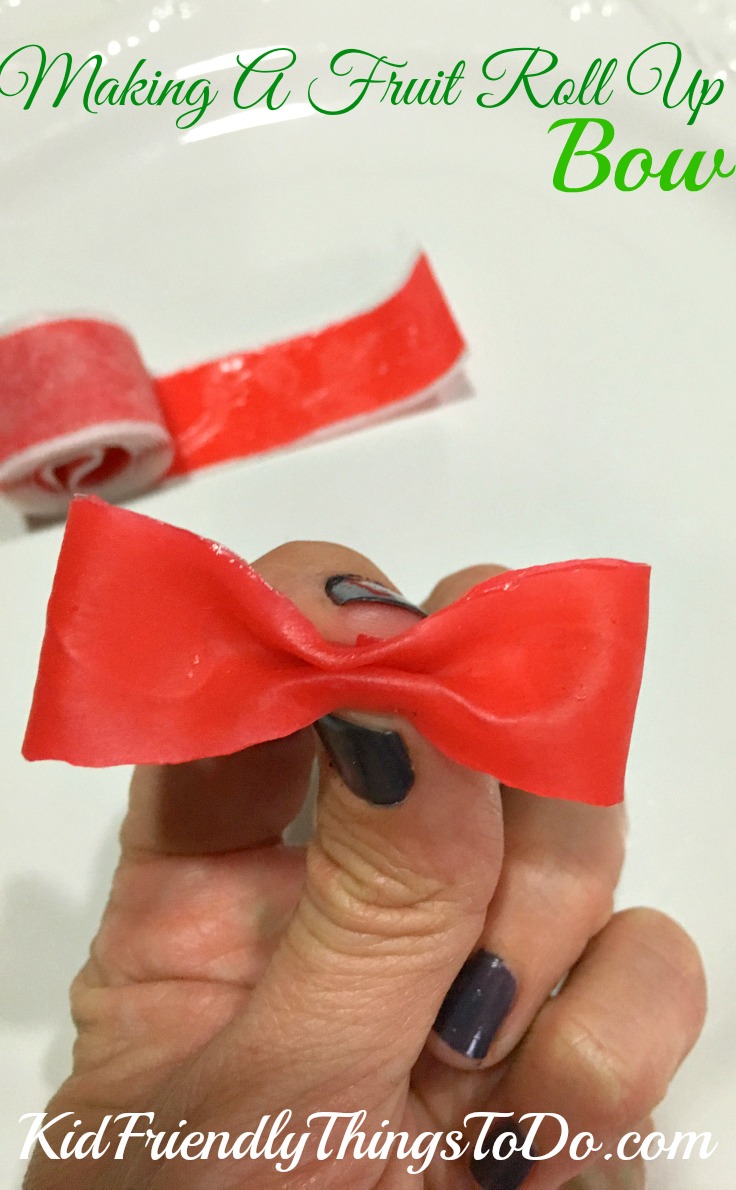 Pinch the center together! So easy!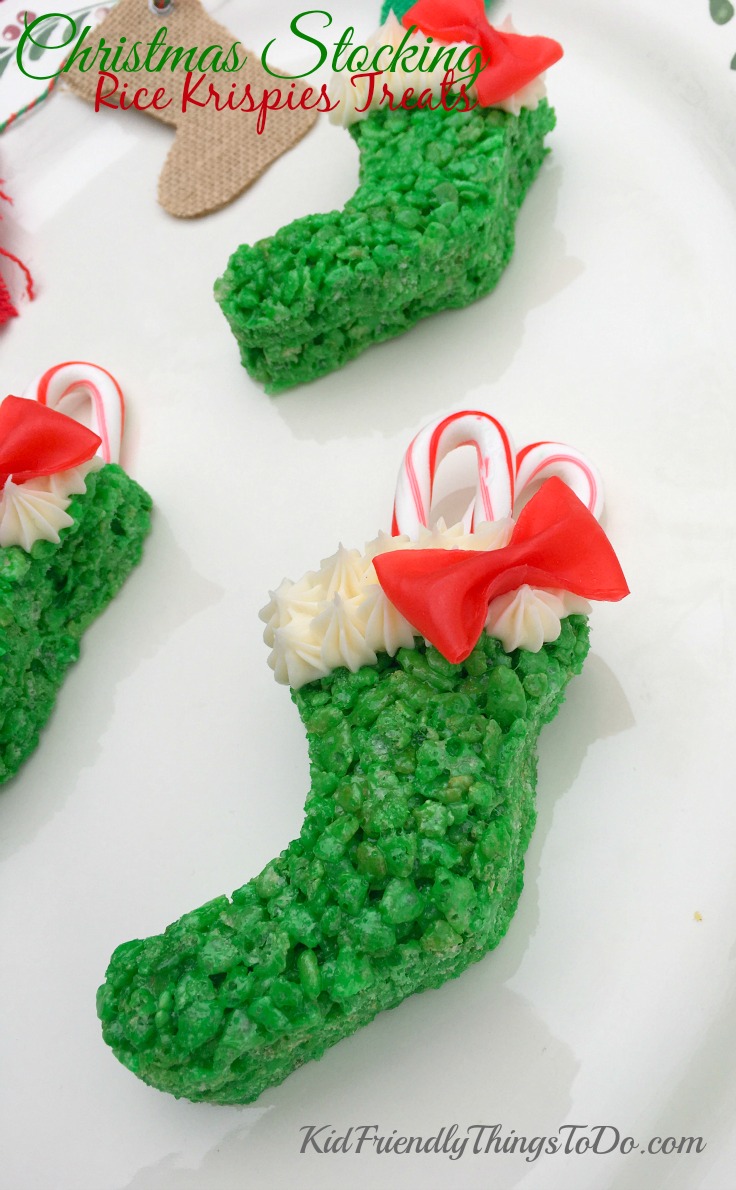 Set them on your stocking
Done!

Storing:
The marshmallow and the fruit roll up tends to harden at a remarkable pace! Be sure to cover these fun treats in an air tight container for storage. You can probably get away with making these up to a few days in advance.

Here's my top Amazon picks for this Rice Krispies Christmas Stocking:
(affiliate links)
[box] [/box]