Crab Soccer is a fun soccer game that strengthens soccer skills while being downright hilarious! It's a great game for kids and teens at birthday parties, family outings, youth group and more. Come on in and I'll show you how to set up and play this easy Soccer Game for Kids and Teens…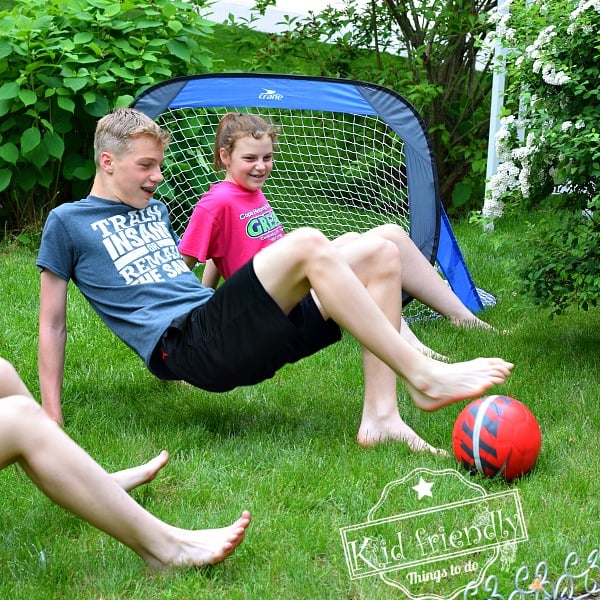 This game is a fun and challenging game for kids.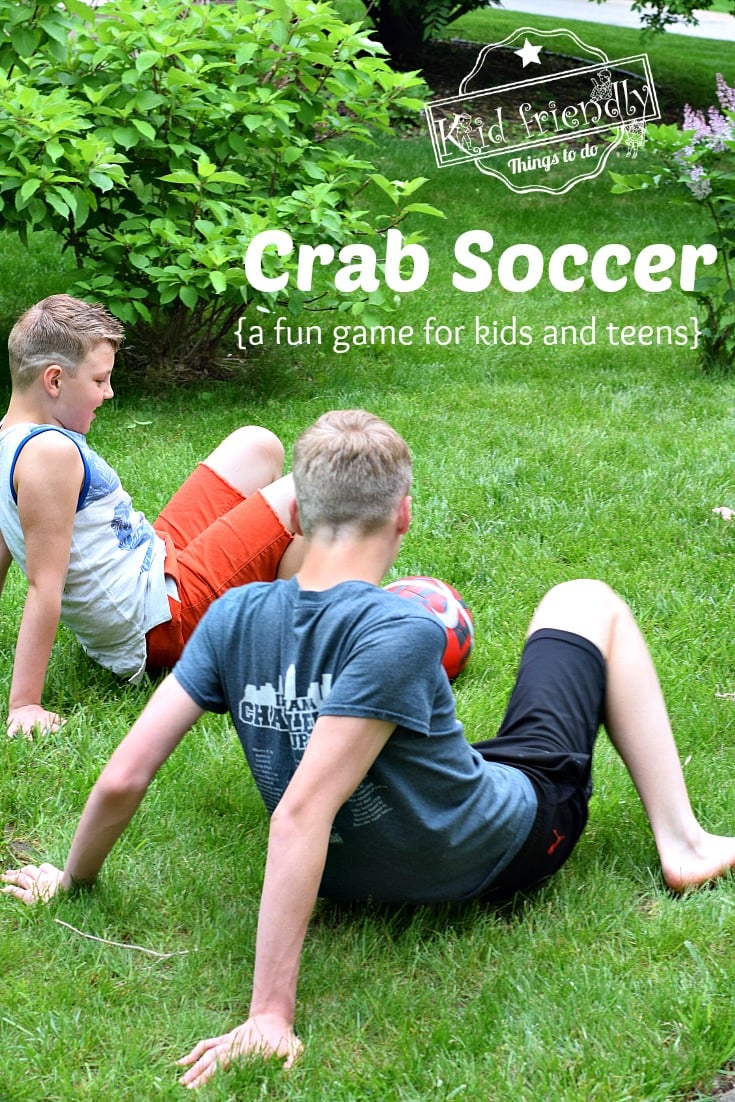 You don't have to have soccer skills to have fun with this game.

It's a fun game for kids of any age and teenagers to play at parties and school events.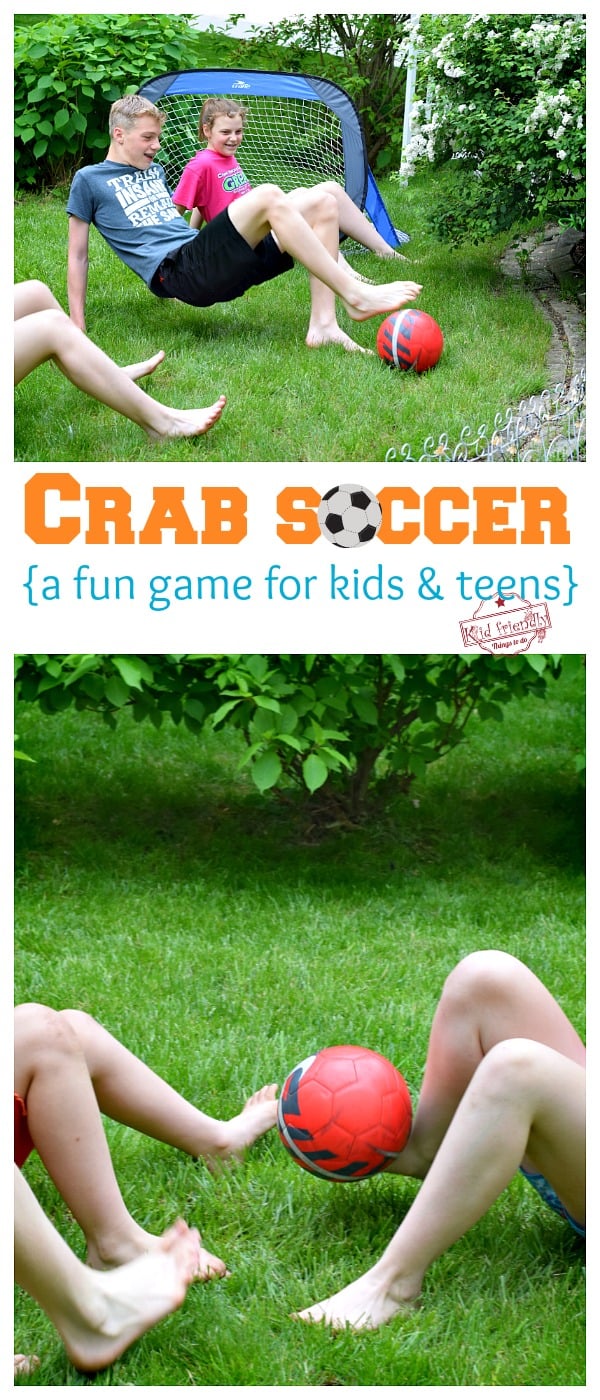 The game is so easy to set up, too. Just, find an open space, set up a couple of nets or mark off a space for goals and grab a soccer ball.
Here are my top Amazon Picks for this Crab Soccer Game for Kids and Teens…
(affiliate links)
[box] [/box]
Here's what you'll need to set up for a Crab Soccer Game:
2 nets or something to signify your goal area like spray painted lines
1 soccer ball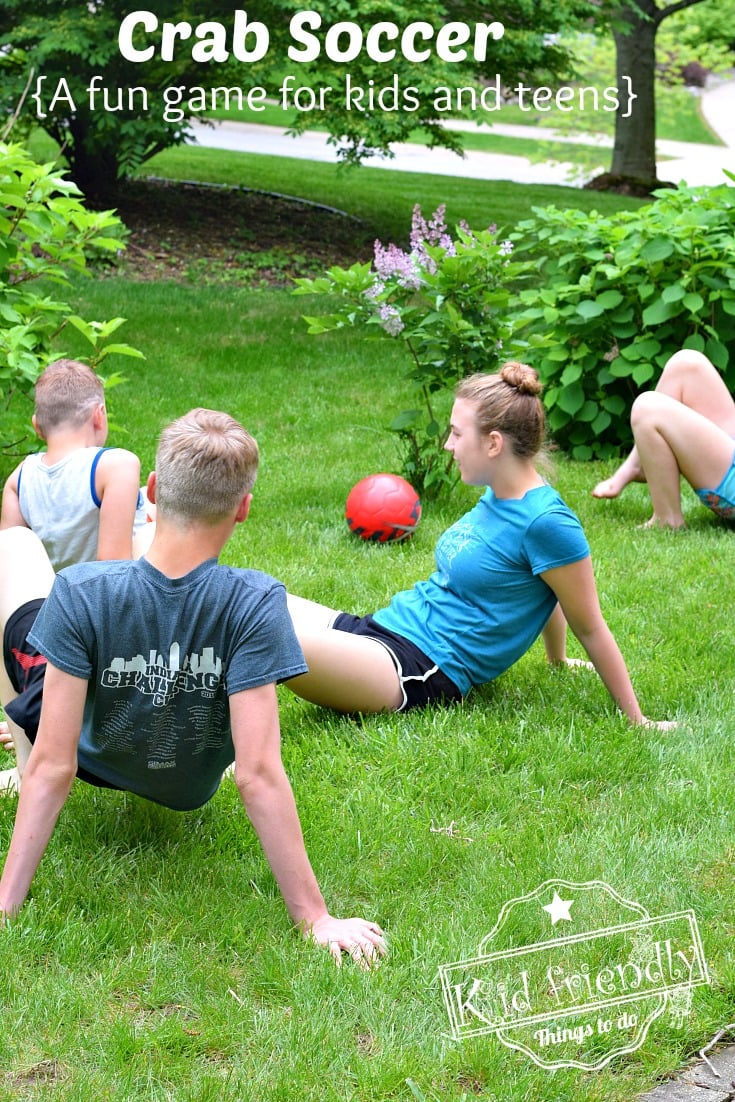 Setting Up for Crab Soccer:
2 goals need to be established at either end of the field – use anything to mark the goal or use nets
Find a center line and place goals about 5 ft. on either side of the center
Define the sidelines
Divide into 2 equal teams
Playing Crab Soccer:
Play will begin in the center of the field with each team on their side of the line
*you can spread kids out like soccer players would be, or let them all lineup opposite of each other at the center line
Players should get in the "crab position" – Sit down with knees and hips up, using their hands and feet to walk with
They should try to stay in that position for the entire game – At least at the moment, they are actively touching, pursuing or defending. Then, they must be in the "crab" position
The starting players may use their feet – only, to kick and pass the ball to teammates and toward their goal
The other team should try to defend their goal and steal the ball to gain possession
Out of Bounds:
If the ball goes out of bounds, it is on the team that last touched the ball
The other team will gain possession at the point the ball left the field
Winning Crab Soccer:
You can play Crab Soccer against the clock, with the team at the end of 2 (5 minutes) halves and the most scores winning
Or, the first team to a certain amount of points wins