Grilled Naan Margherita Pizza Recipe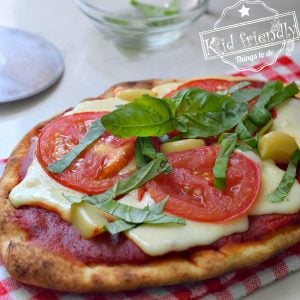 Posted by Melissa in Easy Family Recipes, Grilling Fun, Main Dish, Other, Sauces | 0 comments
Oh my goodness! I have found my new summer favorite grilling recipe! These grilled naan pizzas are so simple. I used my non cook pizza sauce to spread on Naan bread, and topped them with whatever struck my fancy! Last week, my fancy was Margherita Style Pizzas, and Pineapple! Here's the recipe: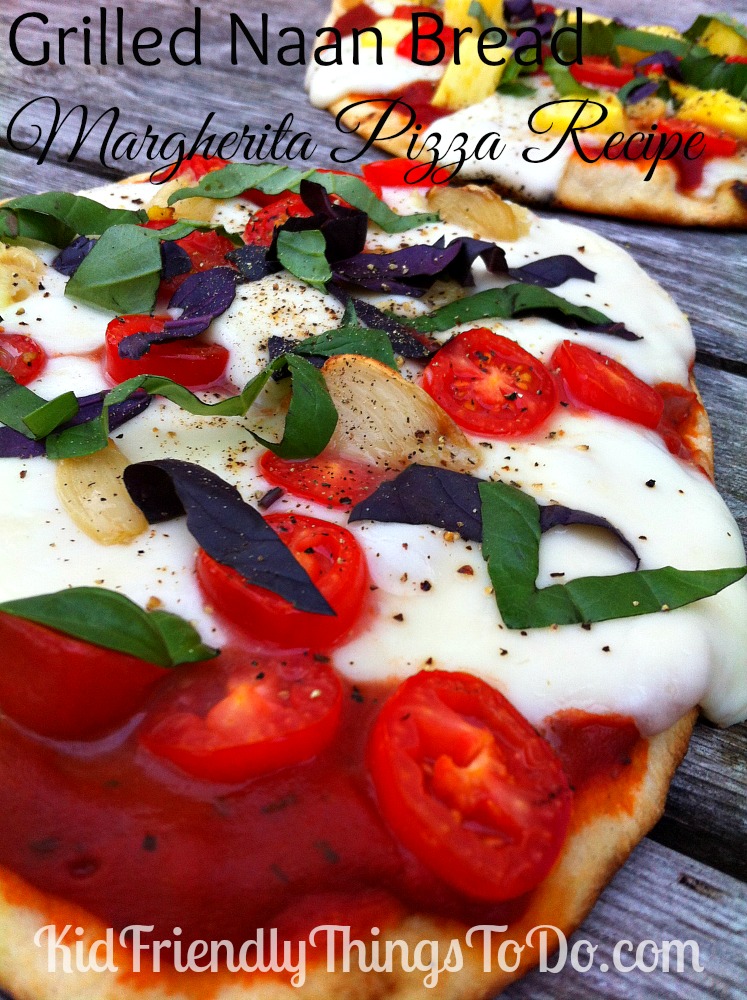 Fun Equipment For Grilling Pizzas!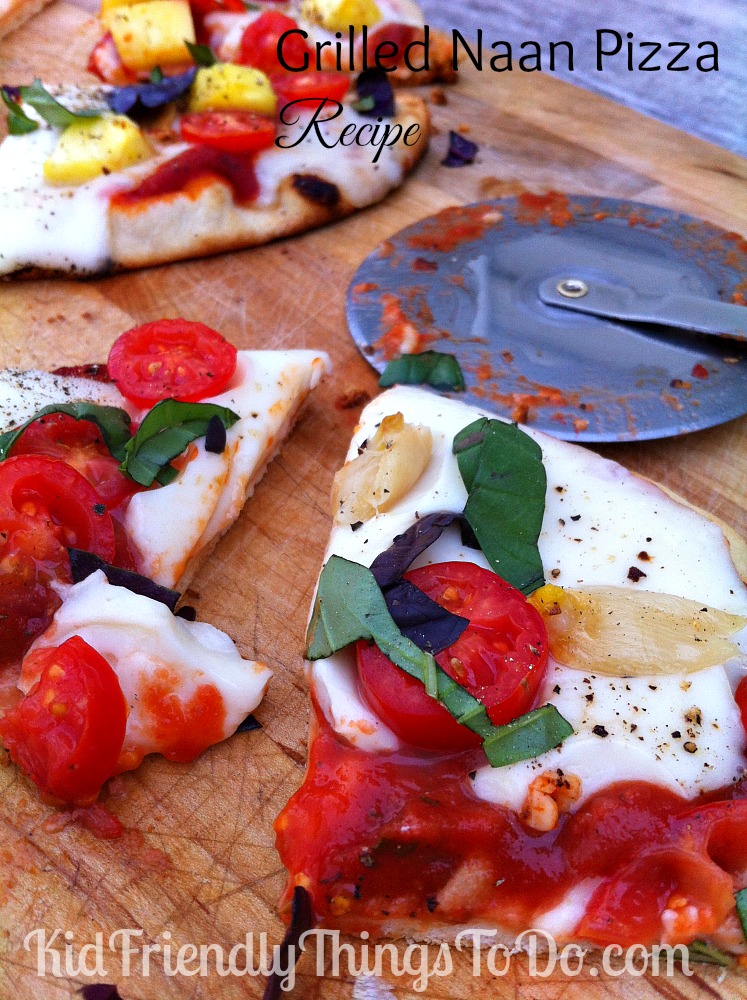 Grilled Naan Margherita Pizza
2015-05-11 11:48:48
Serves 8
Delicious, and hot off the grill!
Ingredients
4 Naan Flatbreads
Sauce
Your favorite pizza Sauce, or Use these ingredients to make my favorite!
1 (15 oz.) can of tomato sauce
1 (6 oz.) can of tomato paste
t of sweet dry basil
1/2 t of garlic salt
1/4 t of onion powder
1/4 t of sugar
End of sauce ingredients
2 Whole Garlic Bulbs
Olive Oil
Salt
Mozzerella Cheese - Sliced or Shredded
Grape Tomatoes - halved
Optional Pineapple Chunks
Fresh Basil, sliced or whole
Freshly Ground Pepper
Instructions
Heat the oven to 425 degrees
Cut the top of the garlic bulb off
Place each bulb in a piece of aluminum foil, and pull it up and around the garlic
Pour olive oil over the open pieces of garlic, and sprinkle salt over it
Wrap the bulbs completely in the foil, and bake for about 15 min., or until garlic is soft
If you are making the sauce, then mix all of the ingredients together in a medium sized bowl
Spread sauce on Naan bread - make it as thick or as thin as you prefer. I like a lot of sauce!
Add cheese slices, and halved tomatoes
Add pineapple if you choose to
Squeeze the garlic out of the bulbs, and sprinkle the roasted garlic on pizzas
Grill over low/medium heat for about 12-15 minutes
When cheese has melted, and sauce has warmed through the pizzas are ready to pull off of the grill
Add basil, and pepper
Notes
If the crust is darkening too quickly, you can place aluminum foil under the bread
Another trick is to turn every other burner off so the flame is not directly under the whole pizza, and move the pizzas around
I added fresh pineapple chunks to some of my Margherita Pizzas! Delicious topping!
Kid Friendly Things to Do.com - Family Recipes, Crafts, Fun Food Crafts, and Game Ideas https://kidfriendlythingstodo.com/