Semi-Homemade Blueberry Muffins with Pancake Mix!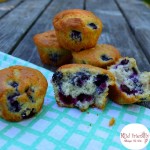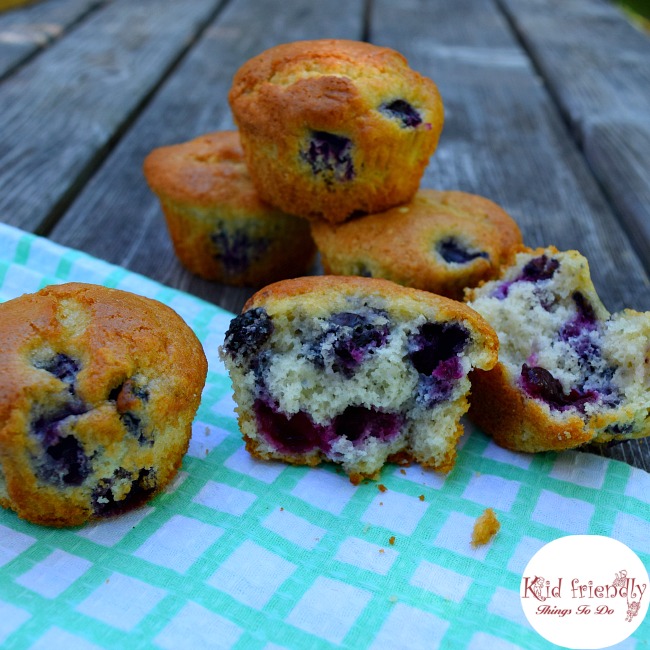 Posted by Melissa in Breads, Breakfast, Easy Family Recipes | 0 comments
This month, I am cramming all of my review assignments for Taste of Home into one week! This blueberry muffin recipe was one that I tried out with my 4, and 7 year old kids! Aside from baking mix all over the counter; they were a complete success! I know they were because they disappeared off of the display stand within a couple of days – all 18!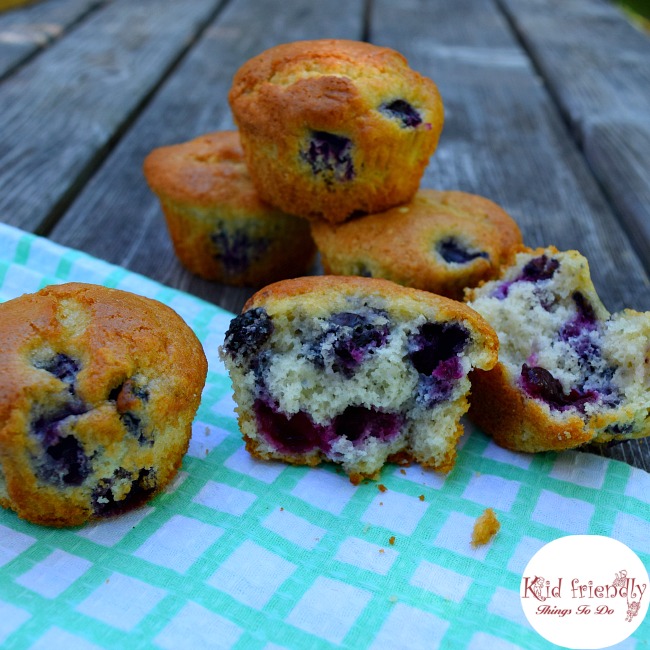 I love the short cut recipes! Love them! This one (I have recently discovered) can be made with either Baking Mix, or if you don't have that handy…Pancake Mix! I discovered this when I was all set to make these with my little girl and found absolutely NO BAKING MIX in my pantry. We used pancake mix as an alternative – fingers crossed – and they were perfecto! Phew!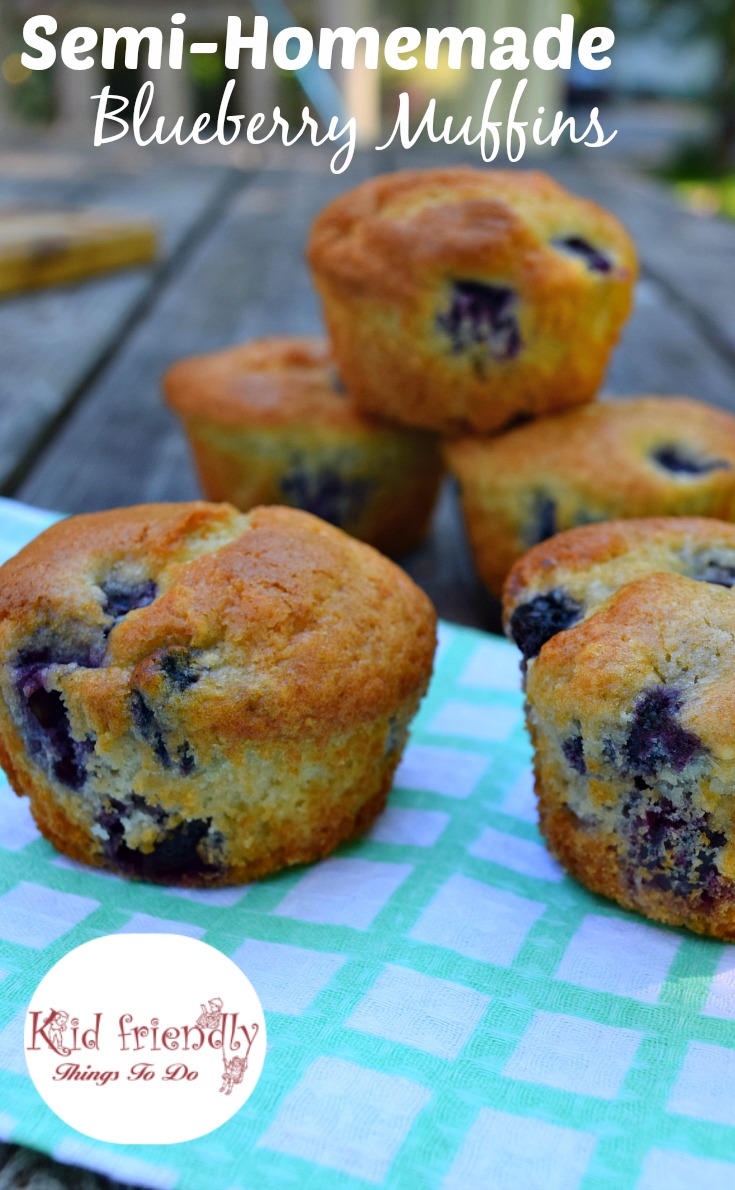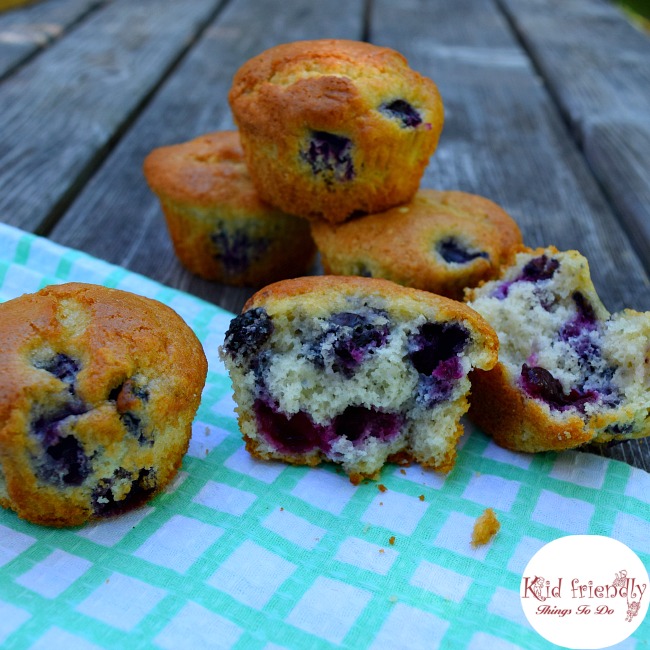 Semi-Homemade Blueberry Muffins
2016-07-02 08:59:42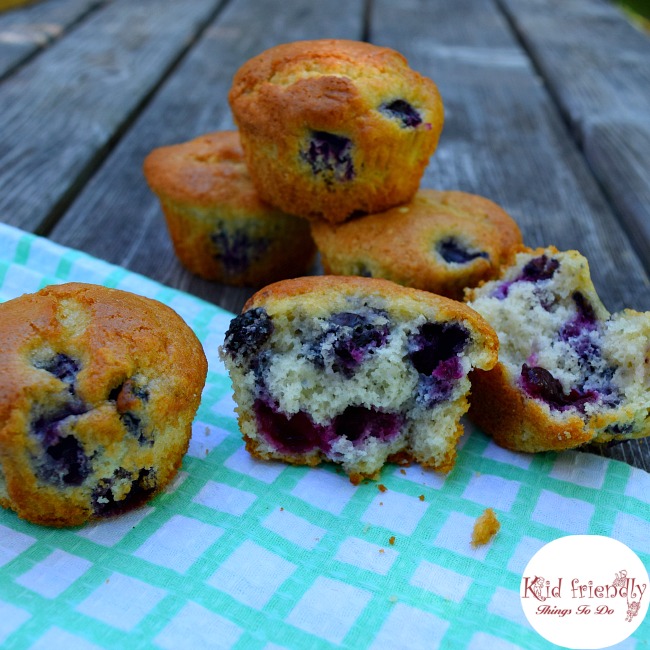 Ingredients
2&1/2 cups of baking mix or pancake mix
1/2 cup of sugar
1 egg
2/3 cup of water
1/4 cup of canola oil
1&1/2 cups of fresh, or frozen blueberries
Cupcake liners
Instructions
Preheat the oven to 400 degrees
In a large bowl, combine the baking mix with the sugar
In a separate, smaller bowl, combine the egg, water, and oil
Add the wet bowl to dry bowl, and stir until moistened
Fold in the blueberries
Pour into prepared muffin pans, lined with cupcake liners
Bake for about 15 minutes, or until a toothpick inserted in the middle of muffins comes out clean
Kid Friendly Things to Do.com - Family Recipes, Crafts, Fun Food Crafts, and Game Ideas https://kidfriendlythingstodo.com/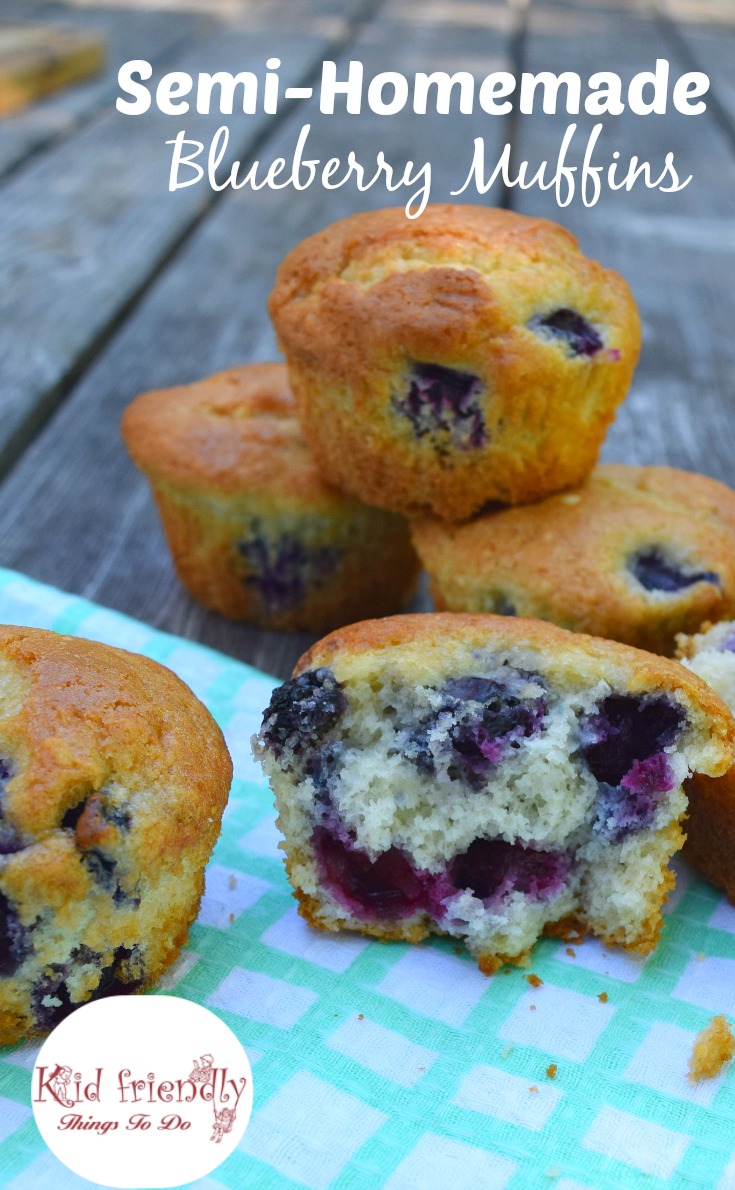 ~ Melissa – KidFriendlyThingsToDo.com
Original recipe at Taste of Home!