Summertime in our family = Backyard campfires and S'mores. The kids can't wait to make them and we can't wait to make them over a fire. Only this year, I thought I'd try something a little different – S'more Marshmallow Pops. This style of S'more is party ready! If you don't have a fire pit or just want something fun to give out to your party guests, this might be the way to go! Come on in and I'll show you how to make these fun S'more Marshmallow Pops!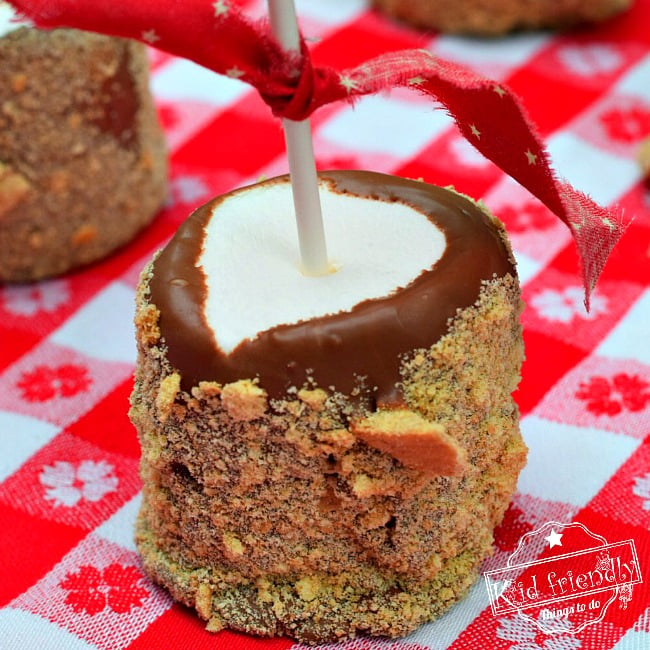 Over the years, S'mores has had many twists and turns. We've substituted Mounds Bars, Rolos, and Peanut Butter Cups for the traditional chocolate candy bar. I've even made a Strawberry Shortcake S'more that seriously…you have got to try!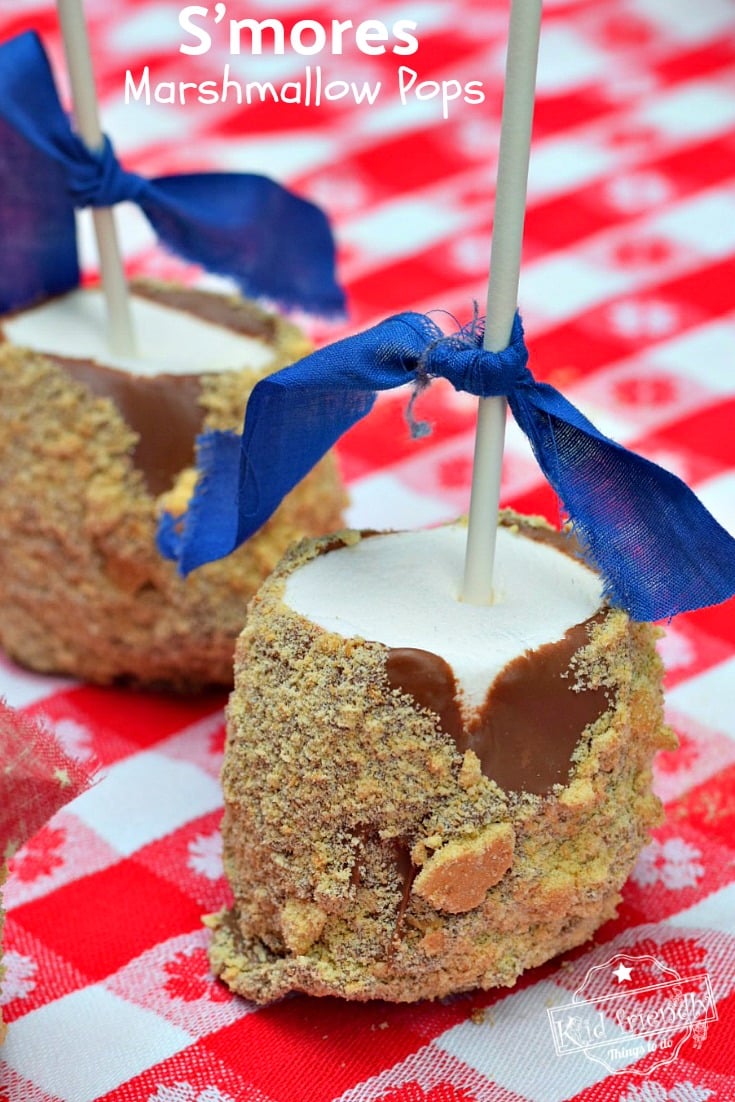 They might not be the official S'more, but they are a fun alternative.
Here's what you'll need for these S'mores Marshmallow Pops Recipe:
You'll Need: (yield about 25)
1 bag of Jumbo Campfire Marshmallows
1 bag of Milk Chocolate Chips
1 package of crushed graham crackers
1 bag of lollipop sticks
optional – 4×9 clear party treat bags
Instructions for making S'more Marshmallow Pops…
Set out a piece of wax paper to set marshmallows on
Place lollipop sticks in the marshmallows
Melt your chocolate.
Crush the graham crackers
Dip the marshmallow pops into the melted chocolate and turn to coat it
Immediately place the rolled chocolate marshmallow in the graham cracker crumbs and do the same

Place the pop onto more wax paper to dry
For a fun touch, tie some material around the lollipop stick
If you want, you can also place them in individual treat bags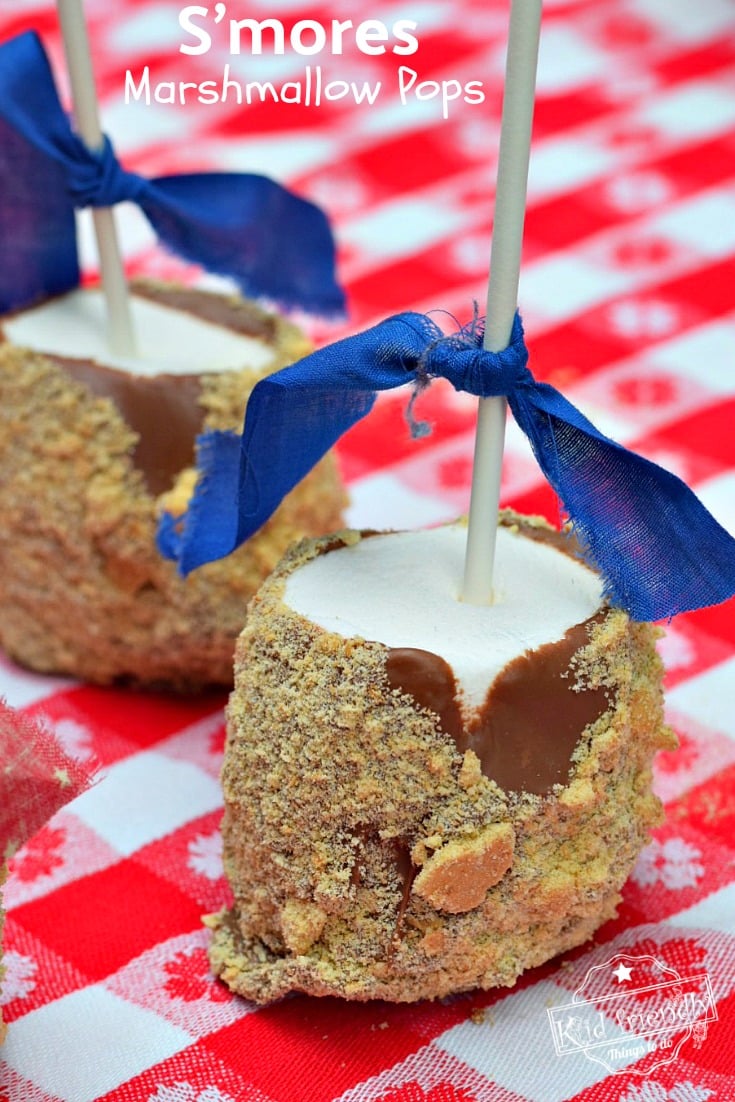 ~ Melissa – Kid Friendly Things To Do