Take jumping into leaf piles to another level by hiding fun surprises inside the leaves. Kids and teens will have so much fun searching for candy and prizes as they enjoy fall outside with this fun Leaf Pile Hunt – a fall activity for kids.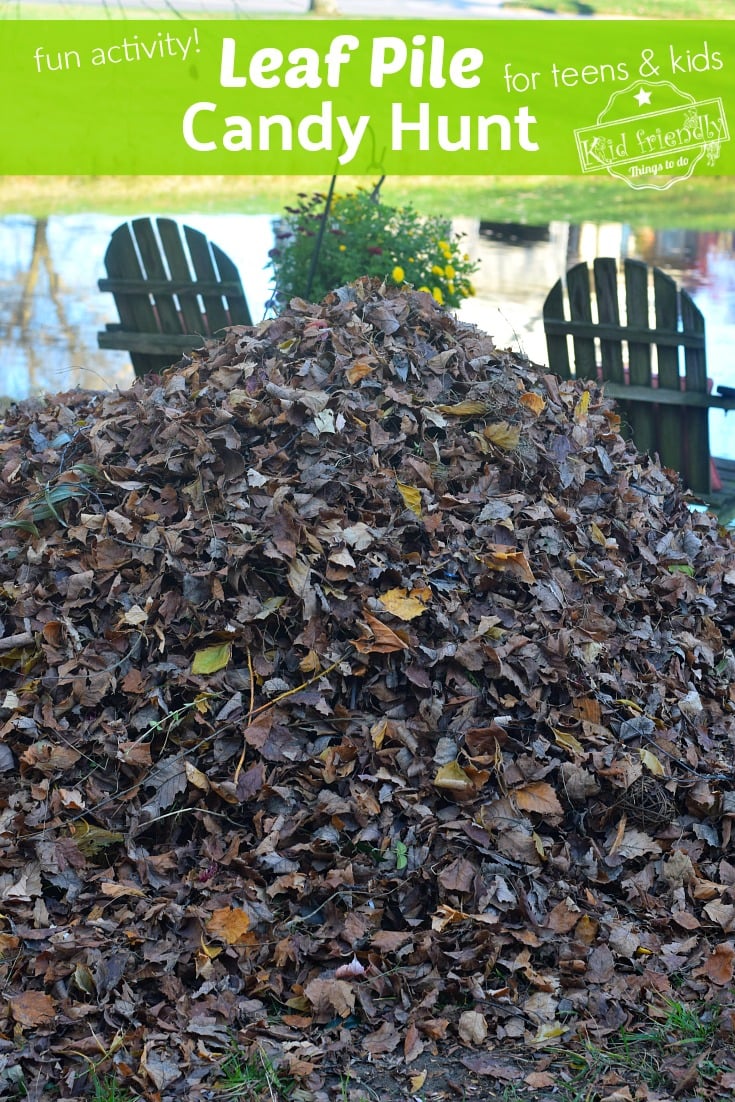 Leaf Pile Candy Hunt Fall Activity For Kids and Teens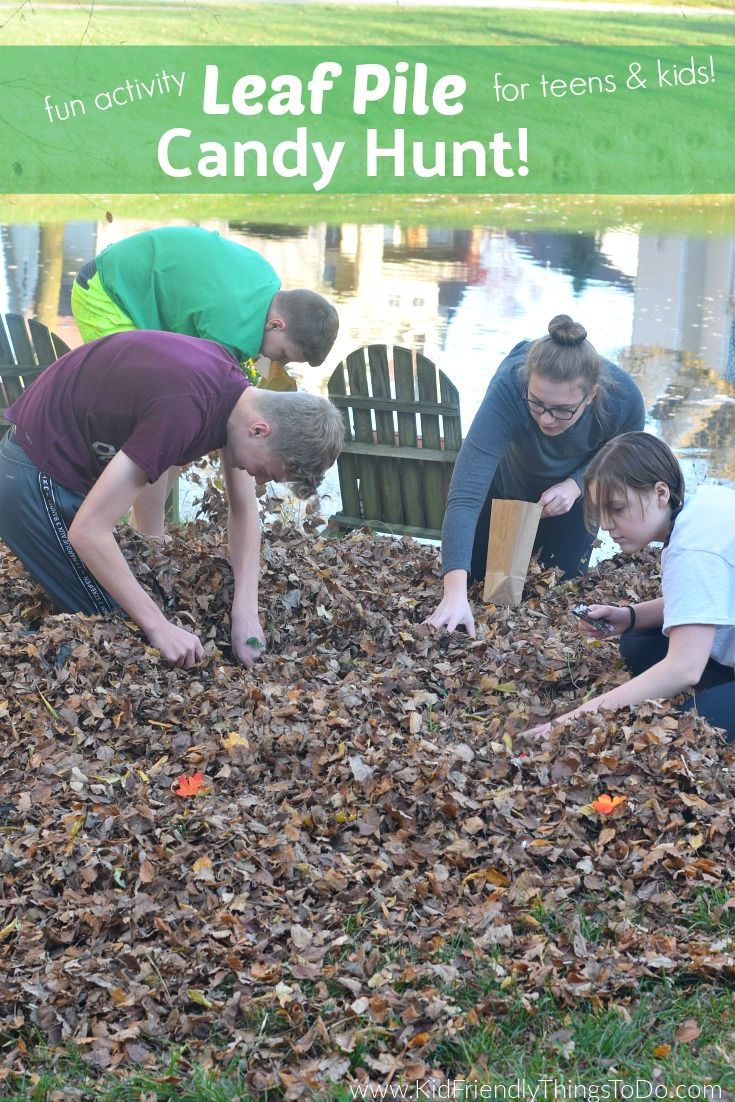 This year we took leaf diving up a notch by adding candy to the pile!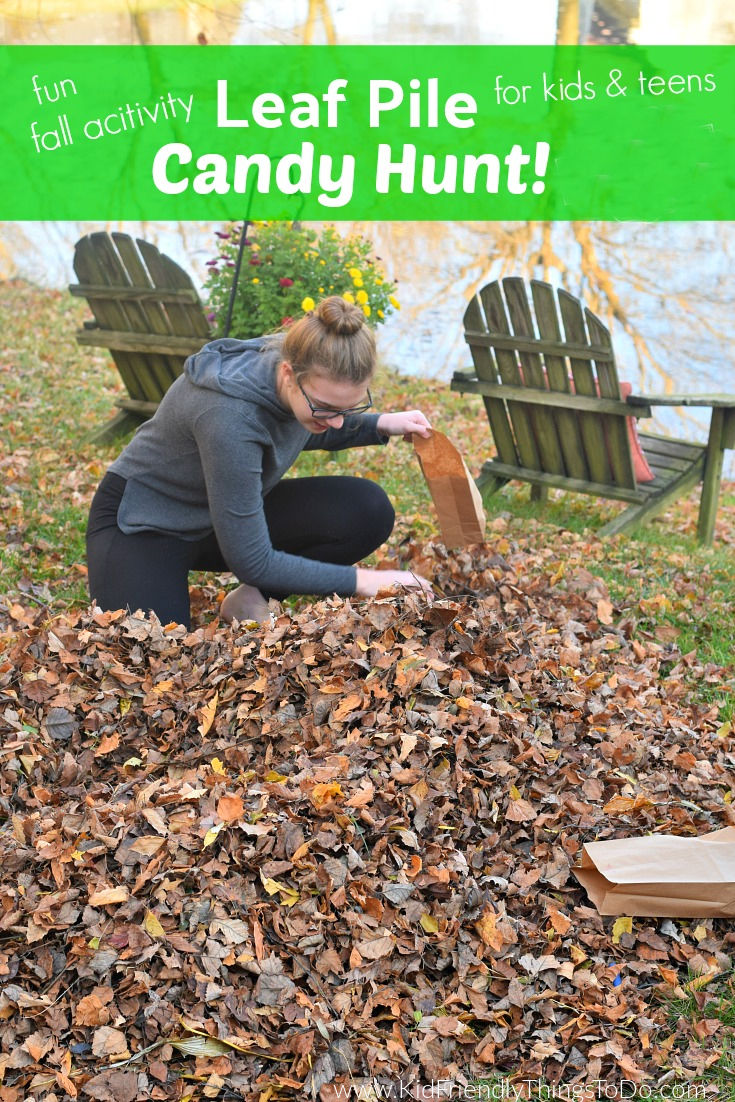 My kids are getting older and although playing outside looks a little different than it used to, I still like to see them enjoy the backyard together.
Adding a level of competition to fall fun did just the trick to get them outside to enjoy the crisp fall weather together.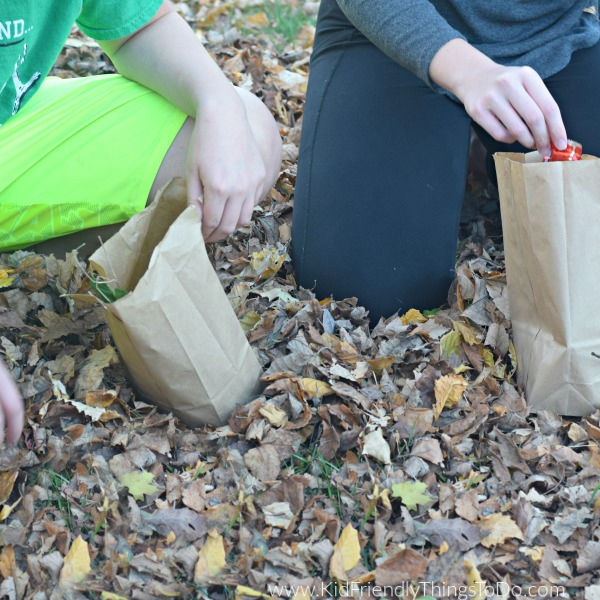 If you are looking for fun fall games to play, then you might like these ideas…
Here's What You'll Need to Play Leaf Pile Candy Hunt…
Leaves – hopefully, nature has provided those for you
Rake
Candy and/or prizes
Collection bags for the kids
How to play…
Put some treats on the ground
Pile the biggest heap of leaves that you can with your rake over the treats
Place more candy and/or prizes into the leaves
Hand the kids bags to collect everything
You decide if you want to give them each an allotted amount of time and let them individually hunt or just let them all dive in to collect as many prizes as they can
Happy Candy Hunting!