Why not add some fun games to this year's Thanksgiving holiday. Kids and Adults of all ages will have fun playing this Pumpkin Sweep Game – Fall and Thanksgiving Game. Come on in and I'll share how you can easily set this game up…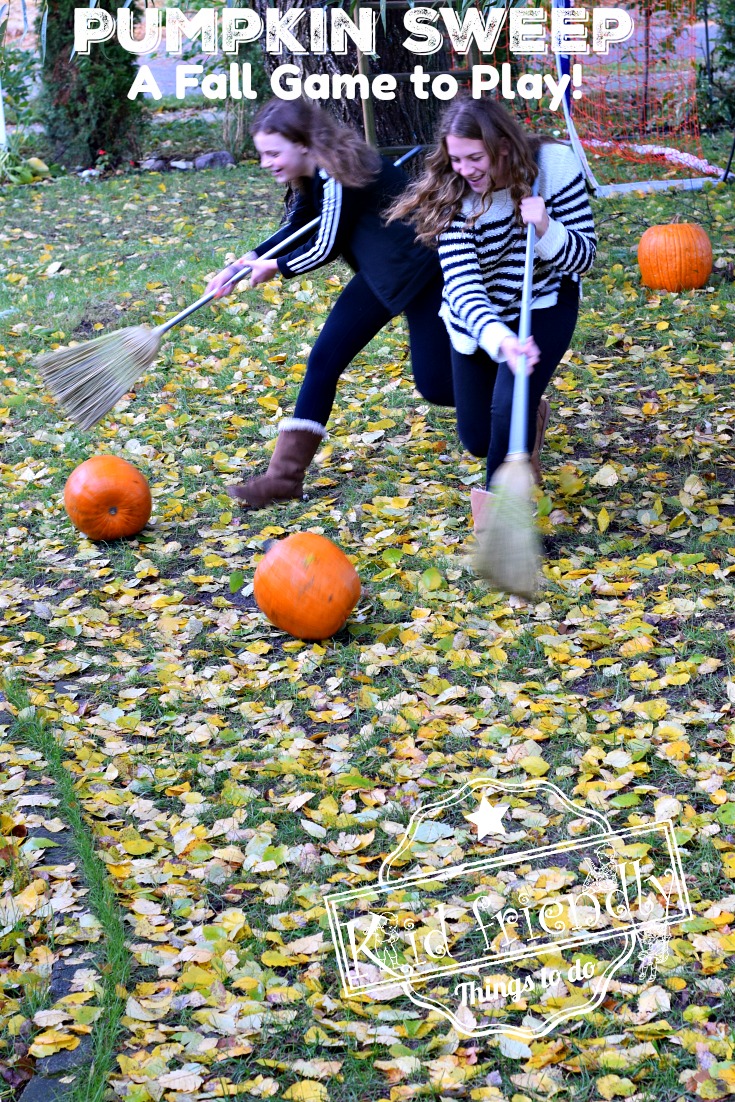 Pumpkin Sweep – Thanksgiving Game to Play
Thanksgiving is a time to spend with the ones you love and reflect on what you're thankful for. It's also the perfect opportunity to bond with some competitive games.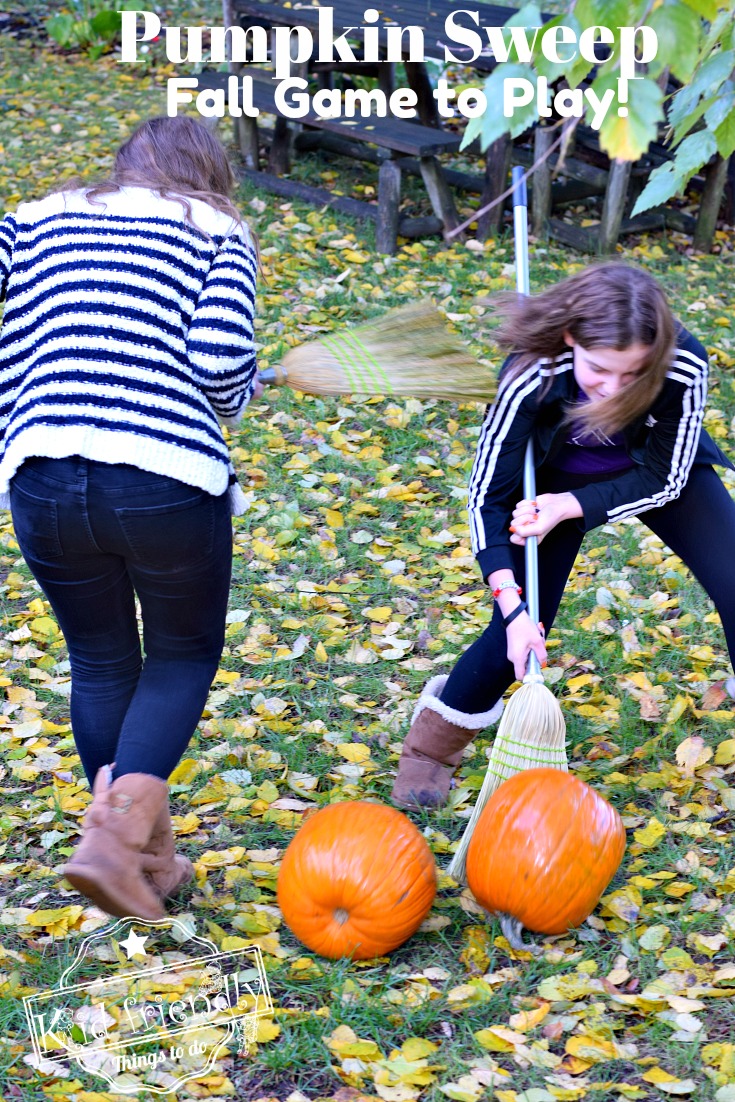 I love how competitive my kids are. They definitely get it from me.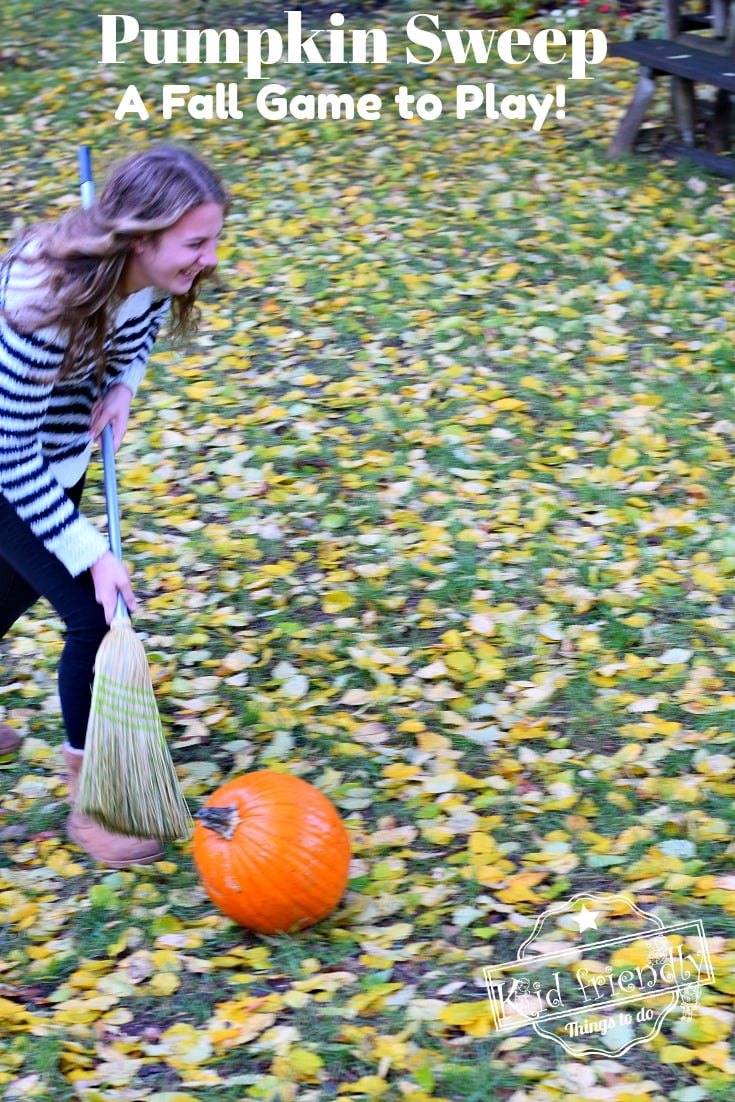 Of course, you don't have to wait for Thanksgiving to play Pumpkin Sweep.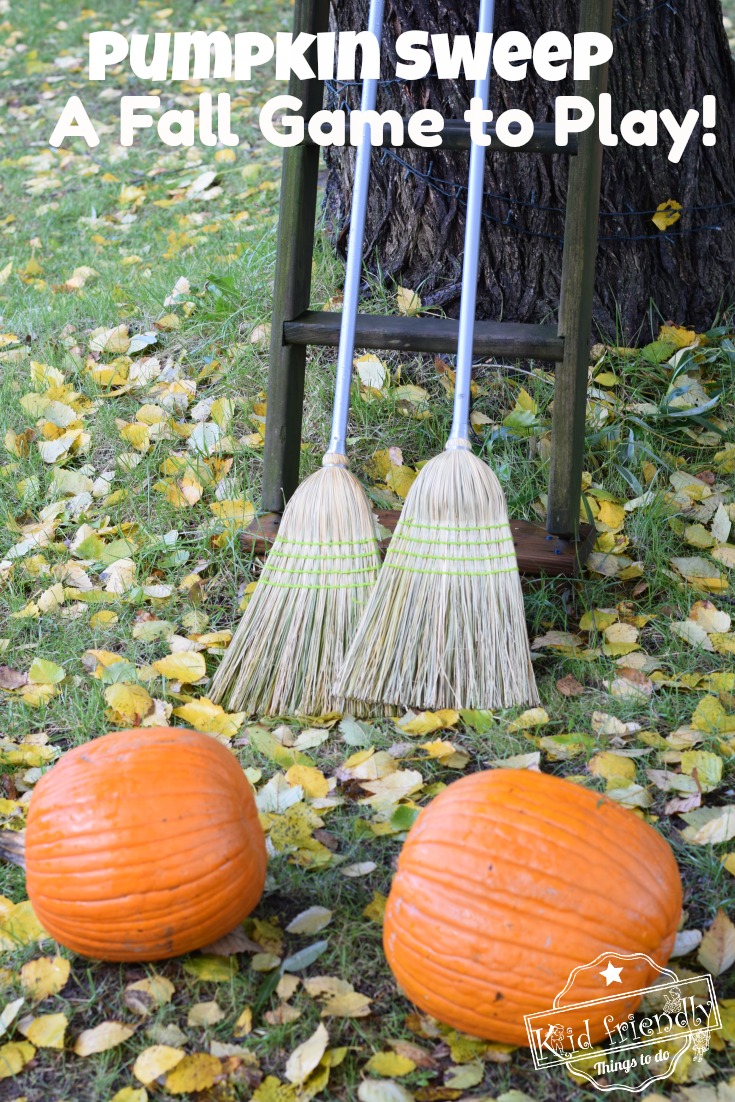 This fun game is also perfect for Halloween Games or Fall Harvest Games.
Here are my top Amazon Picks for this Fun Thanksgiving Game…
(affiliate links)
[box] [/box]
Here's a quick video from one of our Pumpkin Sweep races that we had in the backyard…
Here's What You'll Need to Set up and How to Play this Fun Fall Game…
You'll Need:
Pumpkins – small for little ones, larger ones for big kids and teens (1 team)
Brooms – I prefer the straw brooms for this game, but use whatever you have
How to Play Pumpkin Sweep:
You can play as teams in the form of a relay or line players up – each with a broom and a pumpkin
Teams:
Divide players up evenly to make 2 teams
Decide on your playing space. Have a starting line and a finish line set up
Give the first players in line a broom
Set a pumpkin down in front of the players
Yell, go!
Players should sweep their pumpkins all the way to the finish line and back to the next player in the line
The last player should just have to cross the finish line
The first one to do that – wins!
Individual Race:
Follow the rules above, but give each player a broom and pumpkin
The first player to cross the finish line wins!
What are some other fun things to do on Thanksgiving?
Volunteer together
Set up the Christmas Tree
Play Cards
Scavenger Hunt
Family Football Game
Make Thanksgiving Crafts
Make Christmas Ornaments
List what you're grateful for