It's time to party! Let's add another level of fun to this New Years Eve Party. Get ready to go to the Dollar Tree and gather supplies. This is so easy and so much fun. The kids and adults will go nuts taking crazy pictures!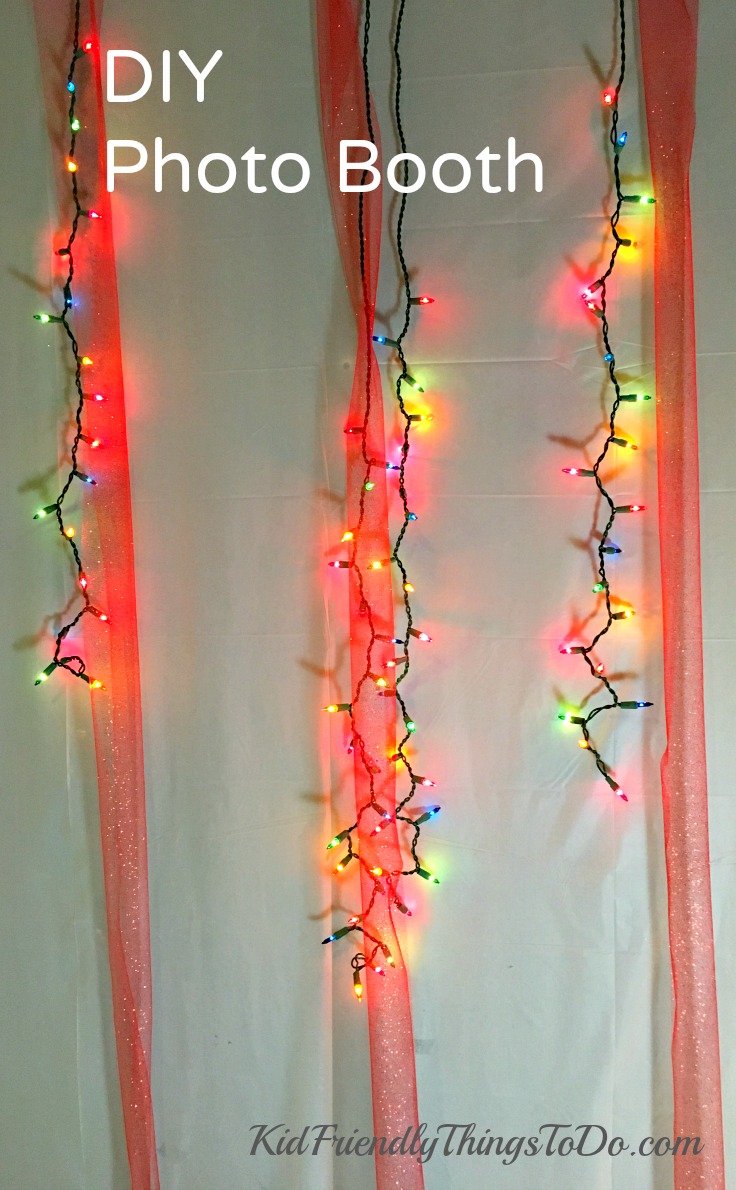 Let's get started! You'll Need:
A plastic white tablecloth
Tule – 3 strips about the length of your wall – any color
Lights – strands of 20 or more – color or white for some glow fun – I bought 4 strands
Command hooks for lights and extension cords
Extension cords (small)
Assorted props for dress up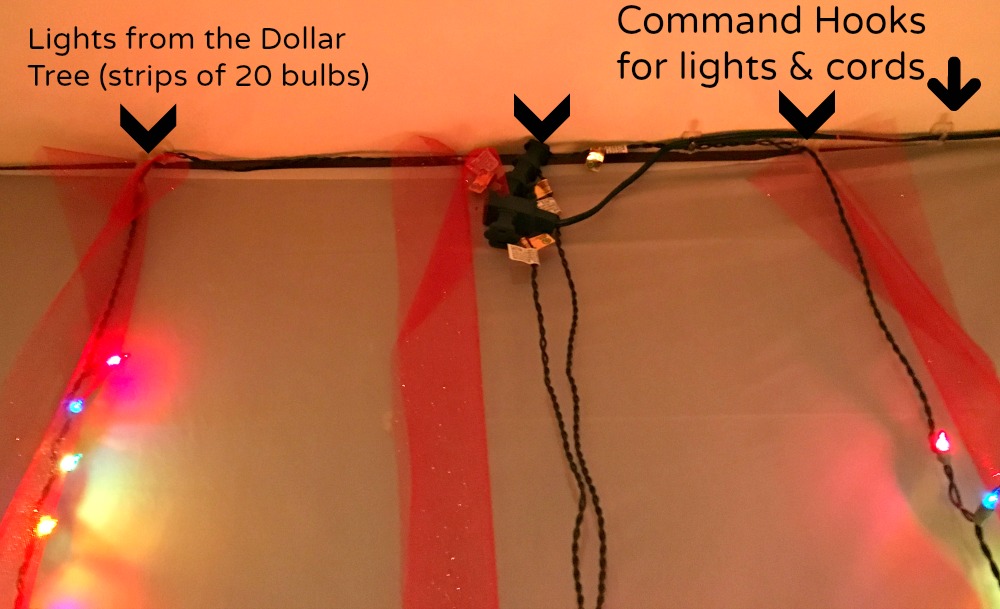 Prep your ceiling and wall for command hooks
Place hooks along the ceiling and wall at the corner
Let those sit without any weight using the recommendation wait time on the directions
Add the tule strips to the command hooks on your wall and let those hang
Add the lights to the ceiling hooks and let those hang down as well
Plug them in…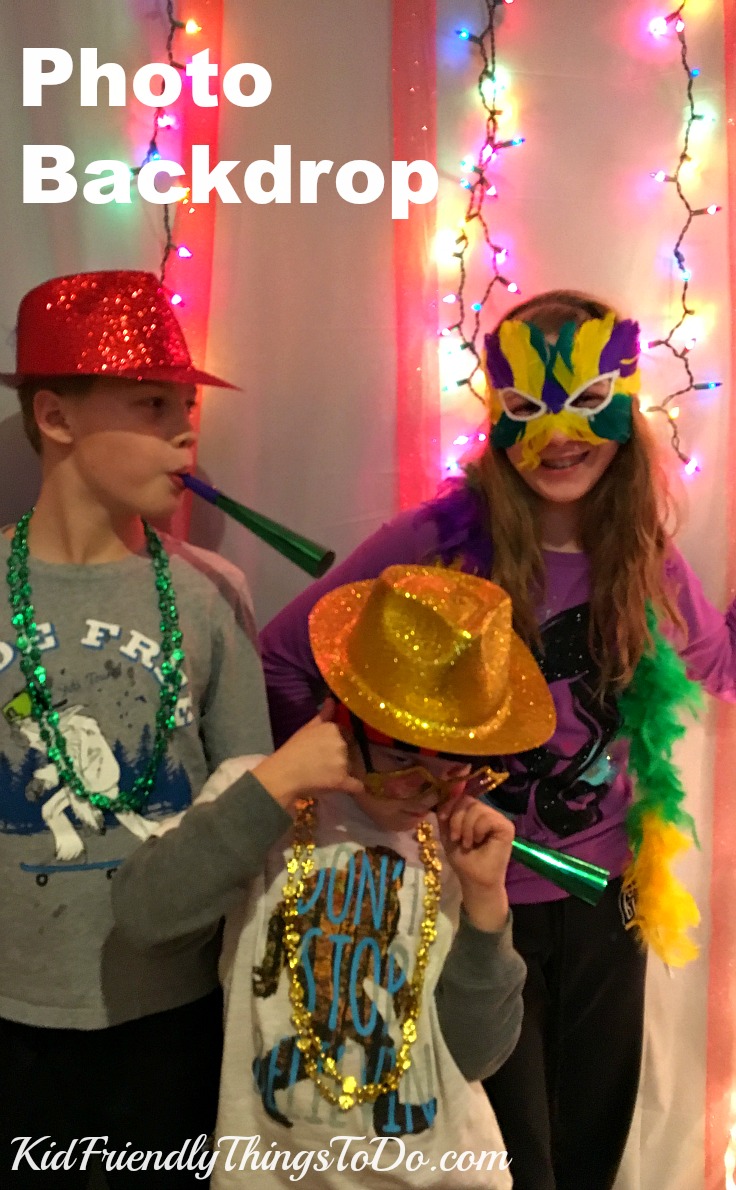 Happy New Year!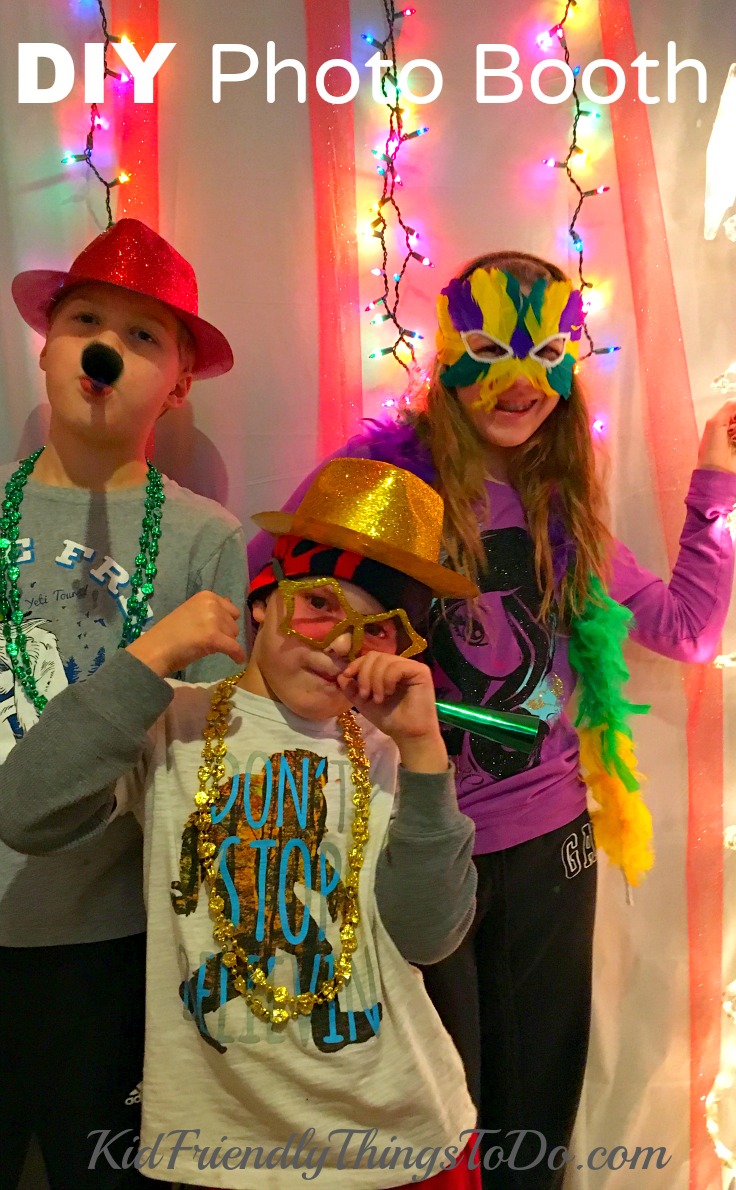 Here's some equipment that you might need or even want for this fun activity!
[box] Content goes here [/box]
~Melissa – KidFriendlyThingsToDo.com