I was staring at some glow necklaces a few years ago, and it occurred to me that they would make the perfect rings for a game! And, you know what?! They really do!
This is a fun, and inexpensive fall game! Add this Pumpkin Ring Toss to your fall class party, fall picnic, or carnival! Just buy some glow in the dark necklaces to use as rings. Activate the glow in the dark necklaces for night time ring toss fun! 😉 More pictures below:
You'll need a few glow necklaces all put together – activate the glow if you want
Several pumpkins with stems – any size pumpkin will do
It's fun during the day, too!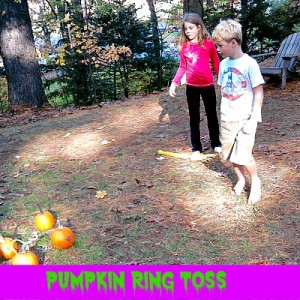 Place a few pumpkins several feet away, and start trying to ring the stems!
It's harder than it looks!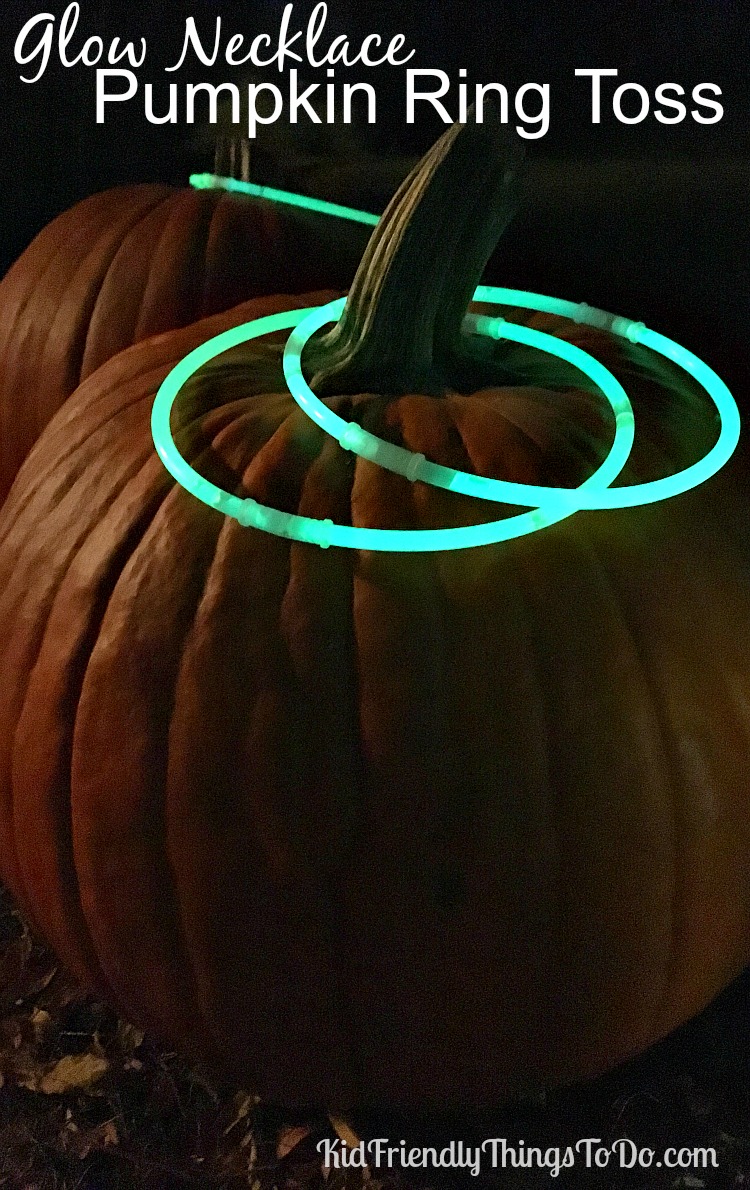 Glow in the Dark Pumpkin Ring Toss Game
The kids absolutely loved this game. It's so much fun at night, too!
Are you looking for some fun fall games? Try some of these game ideas…
Standard Ring Toss Rules – Adjust According to Your Party Needs:
Pick your teams and divide the target evenly between teams
Decide on the distance away from the person to ring that's challenging but do-able
To ensure that there is no cheating – It might be a good idea to place a marker down  to stand on or behind
When you're ready, start ringing!
Rings  count as 2 points for a full ring and 1 point for a ring that is leaning on touching the target
The first team to get to 21 points wins!
Here's some equipment you might need or even want for this fun game!
[box] [/box]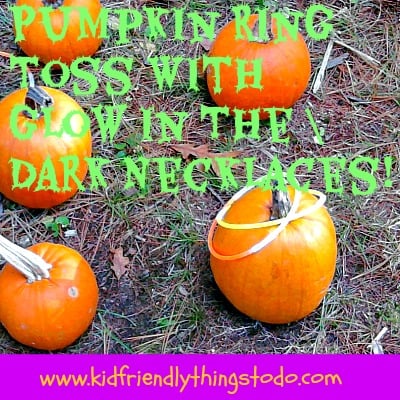 Happy Fall!
[box] [/box]
~ Melissa – KidFriendlyThingsToDo.com