Keep the kids entertained and cool off this summer with this fun Water Game for Kids! Firefighter Race is easy to set up and take down. Get the kids moving and enjoying outside today! Come on in and I'll show you how to set this fun game up to enjoy this summer…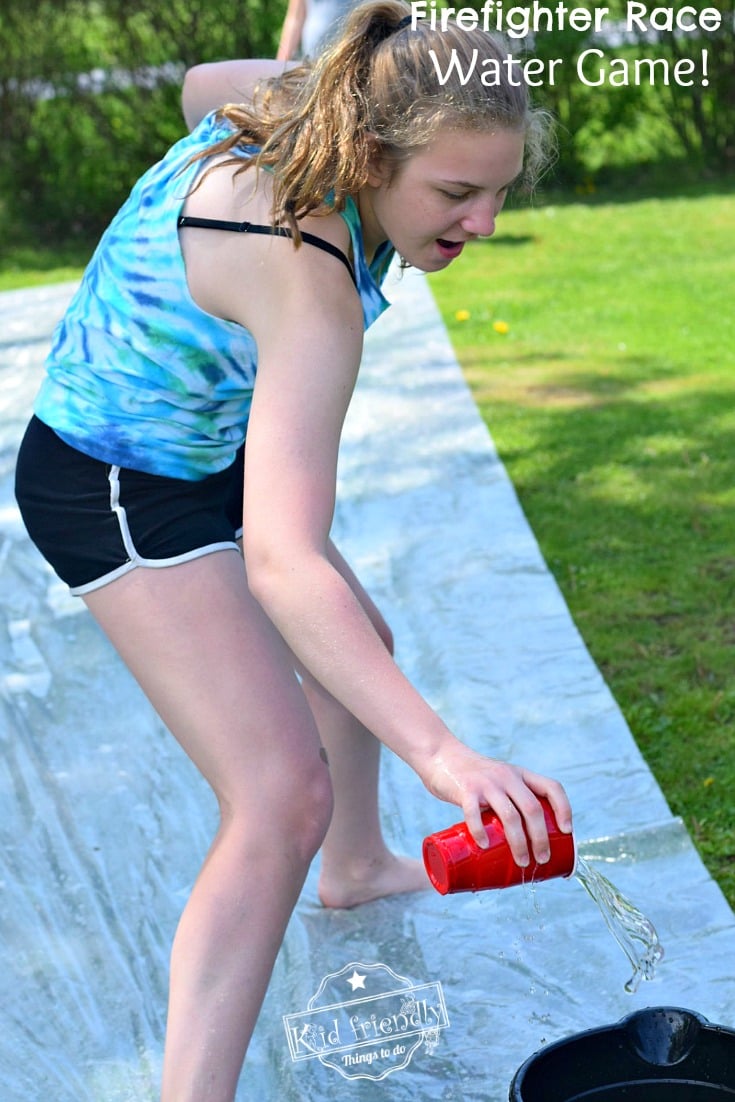 Relay games are always fun for kids. Adding water elevates the fun even more.
Here's a fun video to show you this game in action.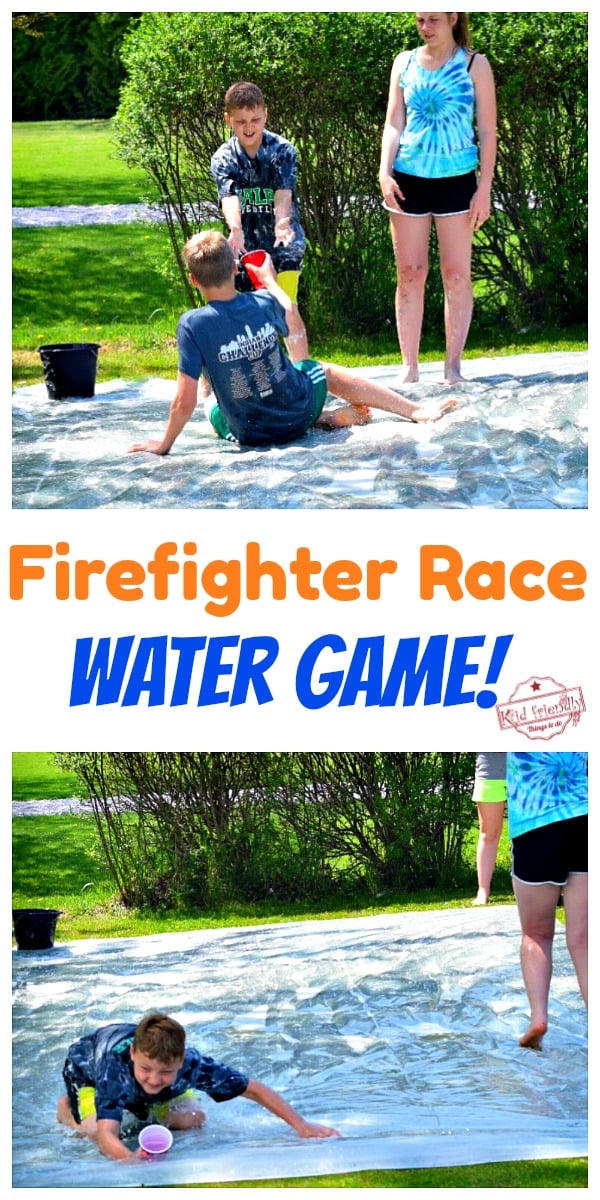 They are having a blast slipping and sliding. The soap makes it almost impossible to stand upright, so it's a fun and challenging game for all a
What type of soap should I use for a slip-and-slide?
Because soap might get into the eyes and cause irritation, a tear-free shampoo might be best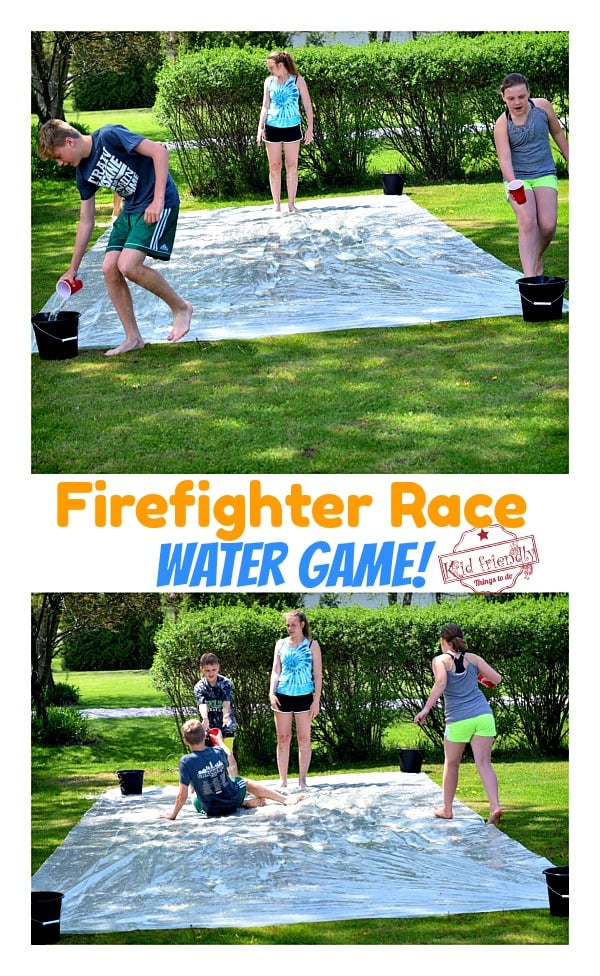 Here are my top Amazon Picks for this fun Summer Outdoor Water Game for Kids and Teens
(affiliate links)
[box] [/box]
Supplies Needed:
Here's What You'll Need to set up for your own Firefighter Race – A Water Game for Kids and Teens 
(this is set up for 2 teams)
A large sheet of Plastic Sheeting – I found a roll of 10'x25′ on Amazon that worked perfectly!
ground stakes
4 buckets – I found 4 at the Dollar Tree
Soap – With younger kids, I'd worry about it getting into their eyes. You could use "tear-free" shampoo to help resolve that problem
You'll need access to a water hose
Plastic cups
Players – The more the better! Just divide them up evenly
Instructions on setting up Firefighter Race 
(A printable with full supplies and instructions is found below)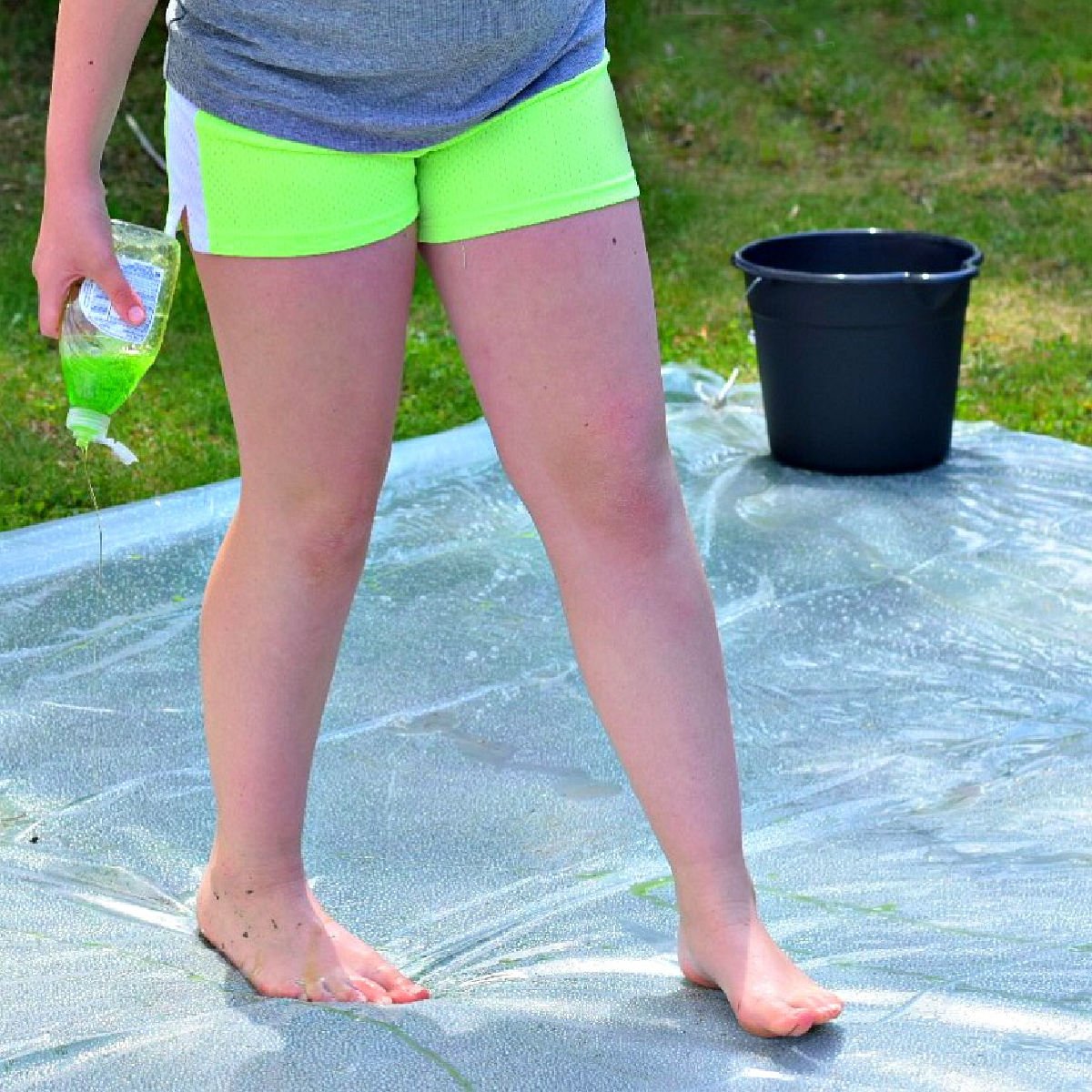 First, stake your plastic sheeting down on all 4 corners
Spread the soap out over the plastic sheeting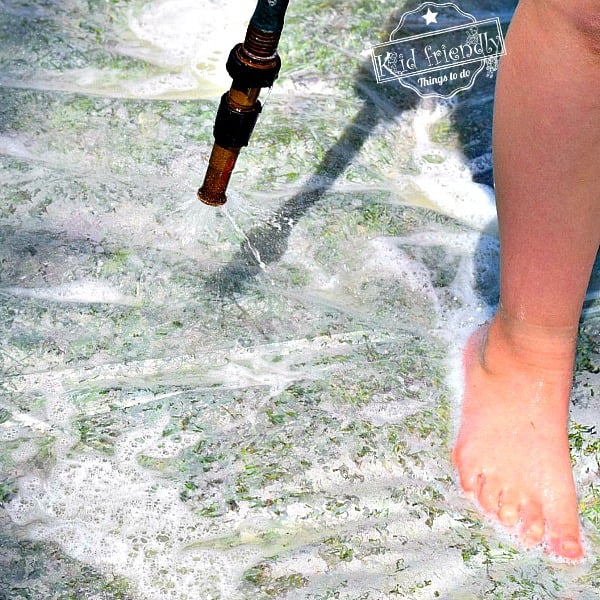 Spray water all over the plastic sheeting and the soap to get it sudsy and slippery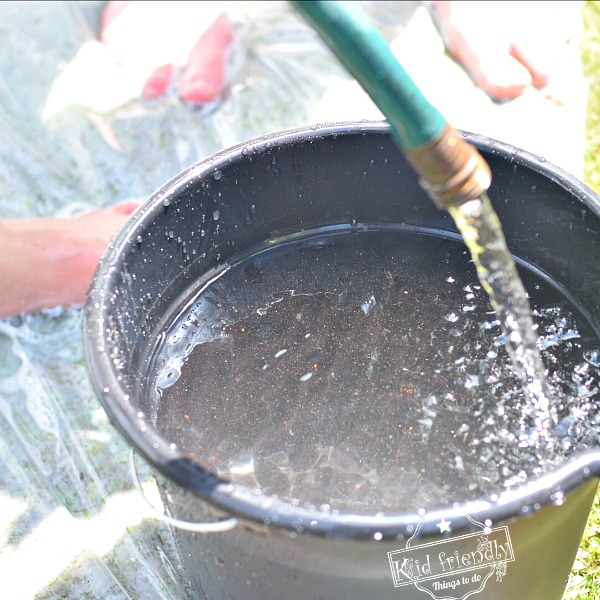 place 2 buckets on one end of the slide – near the corners
place 2 more on the other end – near the corners
Fill 2 of the buckets that are on the same side with water
Place a cup in each filled water bucket and have kids line up behind it into 2 even teams
When you're ready, kids should scoop a cup of water out of the filled water bucket and run as fast as they can to the empty bucket to fill it
They want to run fast, but if they fall – they risk spilling their water and they won't have any to fill the empty bucket with
Scoring:
You can time the race and yell stop when the time is up. Look to see which team's empty bucket has been filled up the most
Or – you can let them go until the teams run out of water and see who has the most in the bucket they were filling up
That's it! Play it over and over again. Another big bonus – the plastic sheeting makes a terrific slip n-slide!
Happy Summer!
If you're still looking for more Summer Activities to Do With the Kids…check out the links below…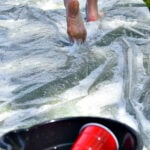 Print
Firefighter Race – A Water Game for Kids and Teens!
A fun water relay race for kids, teens, and adults
Materials
A large sheet of Plastic Sheeting – I found a roll of 10'x25' on Amazon that worked perfectly!
 ground stakes

4

buckets

same size. I found mine at the Dollar Tree

Soap – With younger kids, I'd worry about it getting into their eyes. You could use "tear free" shampoo to help resolve that problem

4 or more

Players – The more the better

divided up evenly
Instructions
First, stake your plastic sheeting down on all 4 corners (you can cut the sheet in half so teams are separated)

Squirt the soap out over the plastic sheeting

Spray water all over the plastic sheeting and the soap to get it sudsy and slippery

place 2 buckets on one end of the slide – near the corners

place 2 more on the other end – near the corners

Fill 2 of the buckets that are on the same side with water

Place a cup in each filled water bucket and have kids line up behind it into 2 even teams

When you're ready, kids should scoop a cup of water out of the filled water bucket and run as fast as they can to the empty bucket to fill it

They want to run fast, but if they fall – they risk spilling their water and they won't have any to fill the empty bucket with
Scoring
You can time the race and yell stop when the time is up. Look to see which team's empty bucket has been filled up the most

Or – you can let them go until the teams run out of water and see who has the most in the bucket they were filling up
~Melissa – Kid Friendly Things To Do