Over 15 Glow In the Dark Party Ideas for Fun with Kids and Teens on New Year's Eve and More!

Posted by Melissa in Game Ideas, New Years | 3 comments
Who else is ringing in the New Year with the kids? Mike and I usually go out to an early dinner, and then rush home to play Minute To Win It Games with all of the grandparents and the kids. We have so much fun playing those crazy games. This year, along with Minute To Win It Games (that I still have to plan), I think it would be fun to add some Glow In The Dark Party Theme Ideas. There is just something about glow in the dark that makes everything even more magical and fun. Come on in and check out all of the Glow In The Dark Party Ideas that I've found out in the webosphere: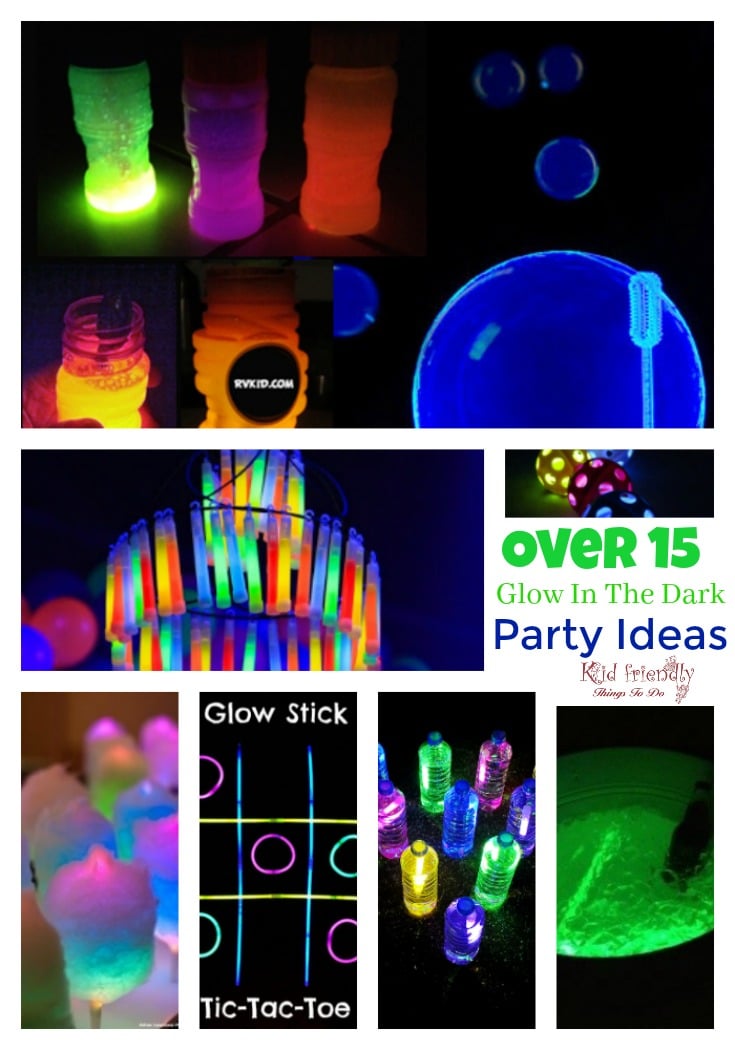 Don't these look like fun? Let's get started!