This Halloween Game is a fun game for kids to play over and over. It's a snap to set up, too. Easy and Fun for Halloween – A win-win. Come on in and I'll share Skeleton Bones Dig Halloween Game for Kids to Play with you today…
It's easy to make your Halloween Bash extra fun with this Skeleton Bone Dig Game.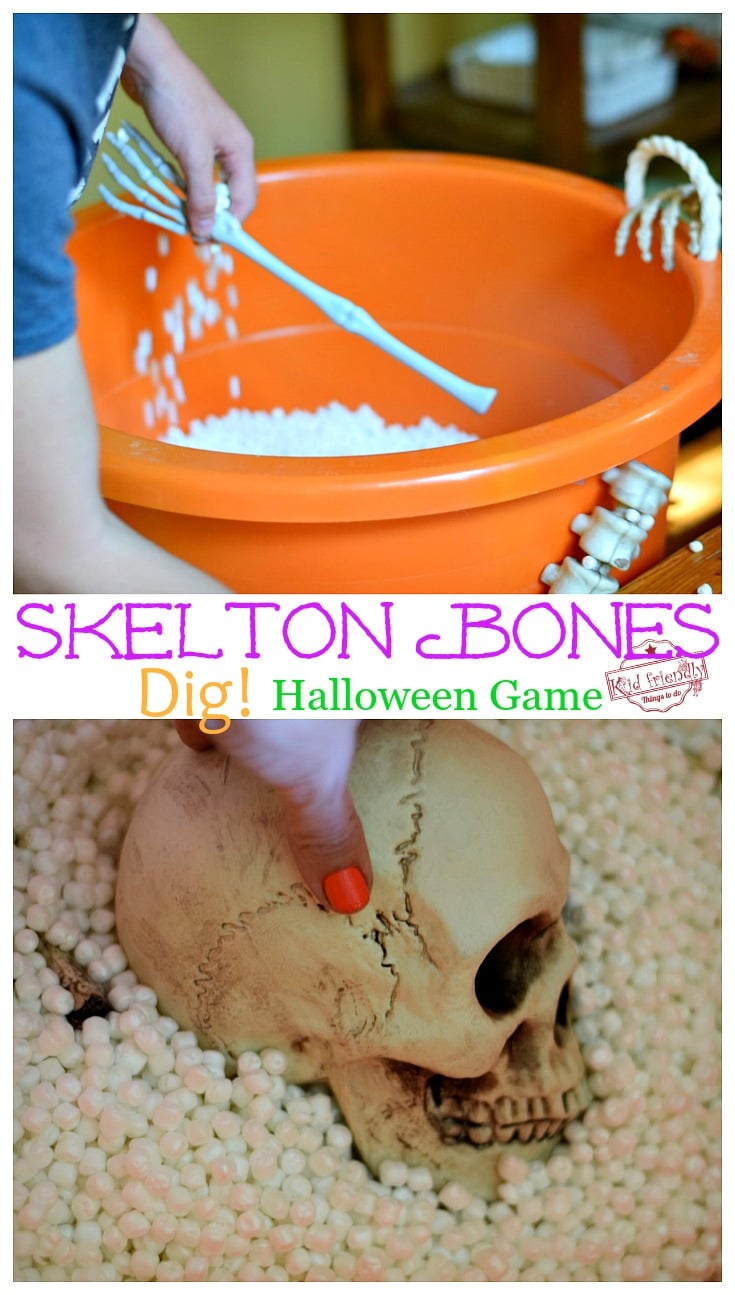 You just need a few supplies and a few minutes to make this game come to life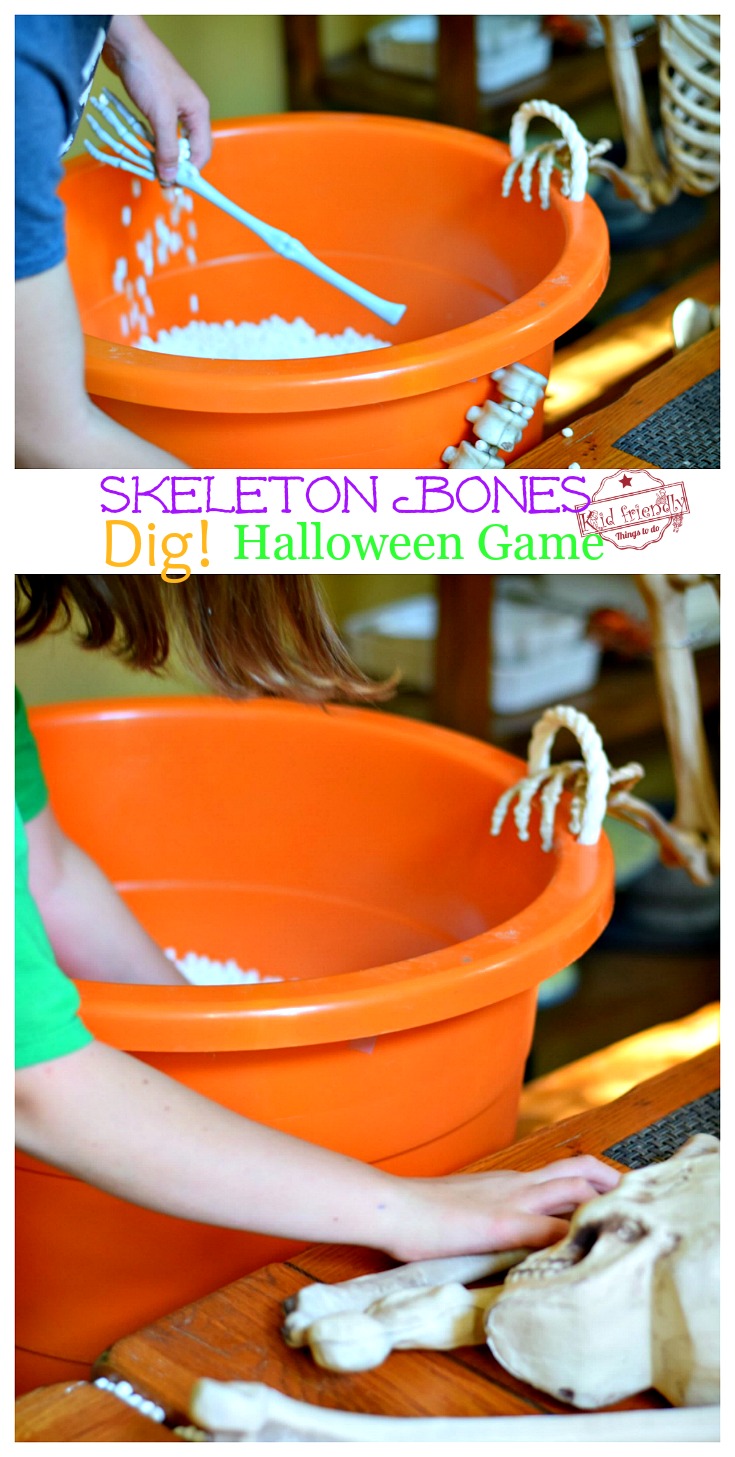 Then, let the fun begin!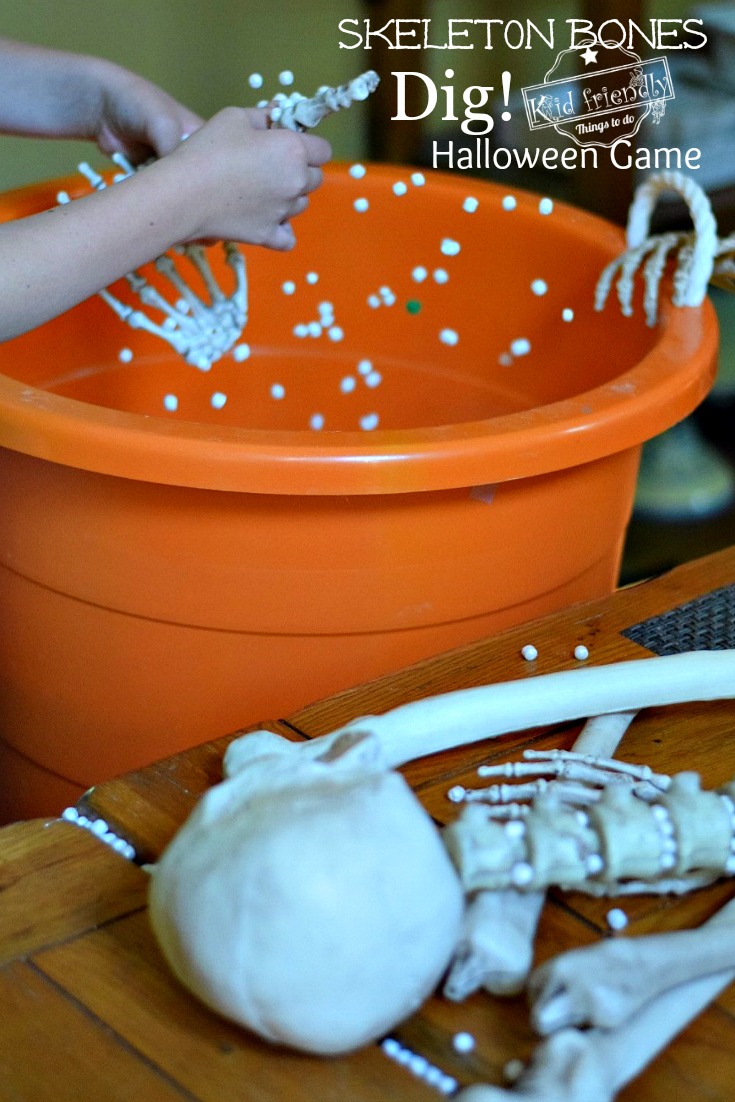 As you can see…Packing peanuts can get a little messy, so you'll want to lay down a tablecloth on the floor for easy clean up.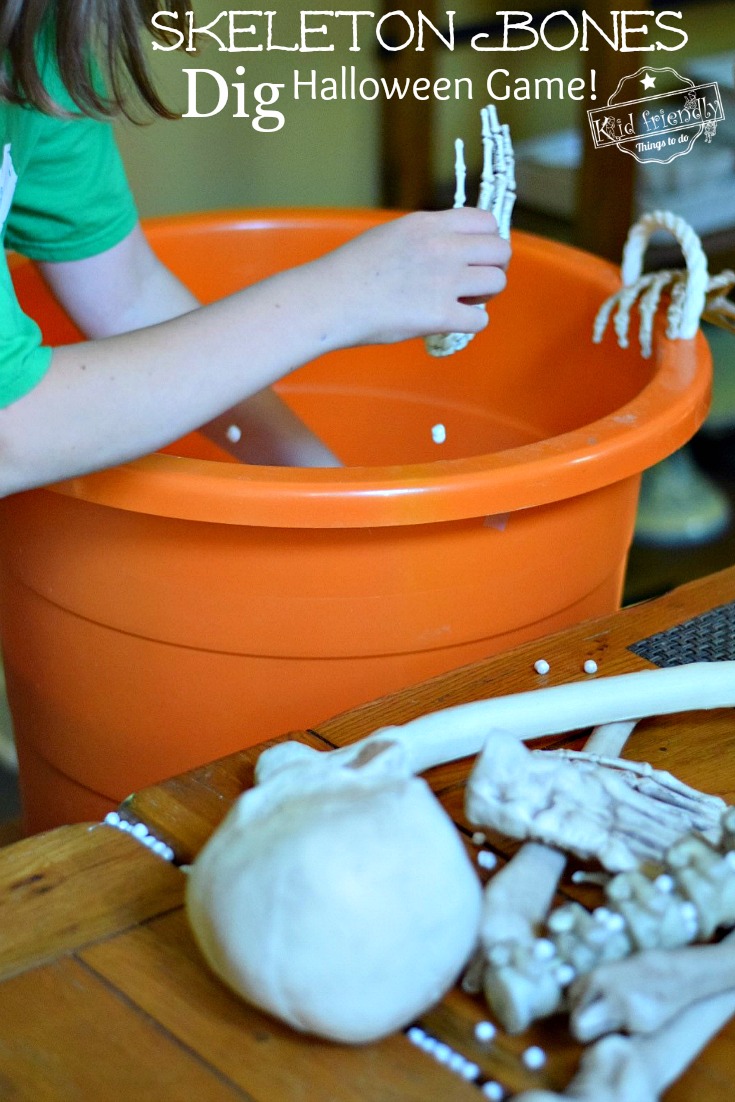 My top Amazon Picks for this fun Halloween Game for Kids to Play…
(affiliate links)
[box] [/box]
Here are the supplies needed for the Skeleton Dig Halloween Game:
Large storage tub or even a plastic pool – A Halloween Color would be fun
Packaging Peanuts – enough to fill the tub or pool
24 or more skeleton bone pieces
Suggested – Large disposable tablecloth
Timer
Instructions for this Skeleton Bones Dig a Fun Halloween Game for Kids to Play…
Pour the packaging peanuts into your container
Push the bones into the peanuts and hide them well
Set this down on a protected surface – the floor would work well or a table
When you're ready, set the timer for 1 minute or use a stop watch to time the kids
Let the kids take turns digging – one bone at a time – out of the peanuts
The fastest team wins!
*Alternative Game – Number the skeleton bones to correspond with prizes. When kids pull a bone out, they trade it in for the prize that corresponds with the bone they found.
*This would make a great Halloween Minute to Win It Game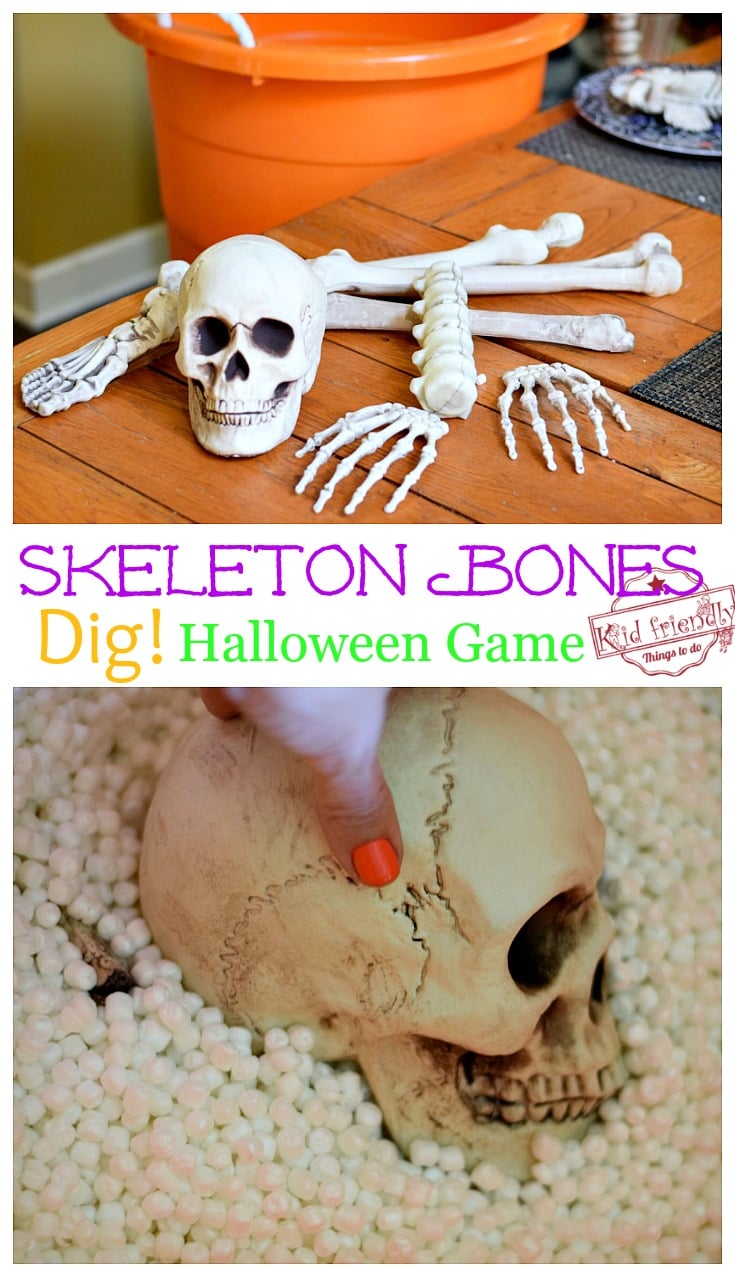 Happy Halloween!
~Melissa – Kid Friendly Things To Do