Ghost Face is a simple to make Halloween Game that's fun for all ages to play. It's so much fun & hilarious too. Perfect for kids, tweens, teens and adults. Come on in and I'll share Ghost Face a Fun Halloween Game for all Ages…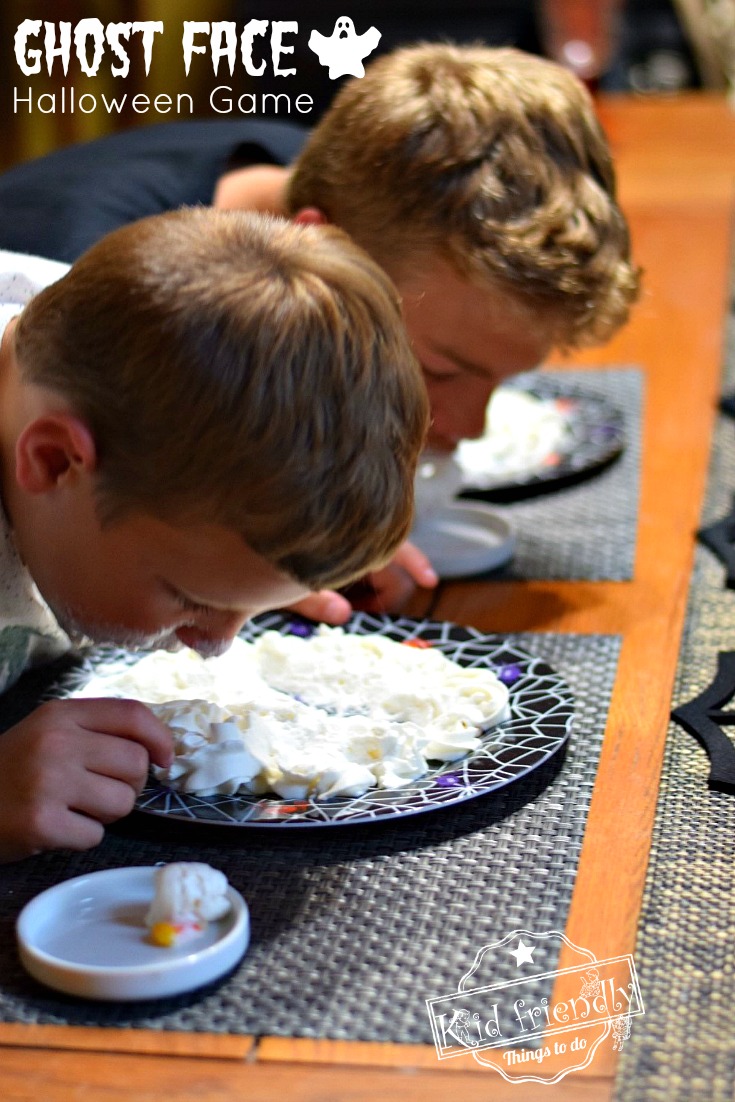 Ghost Face Halloween Game for Kids
Everyone that I know loves whipped cream and most love candy corn.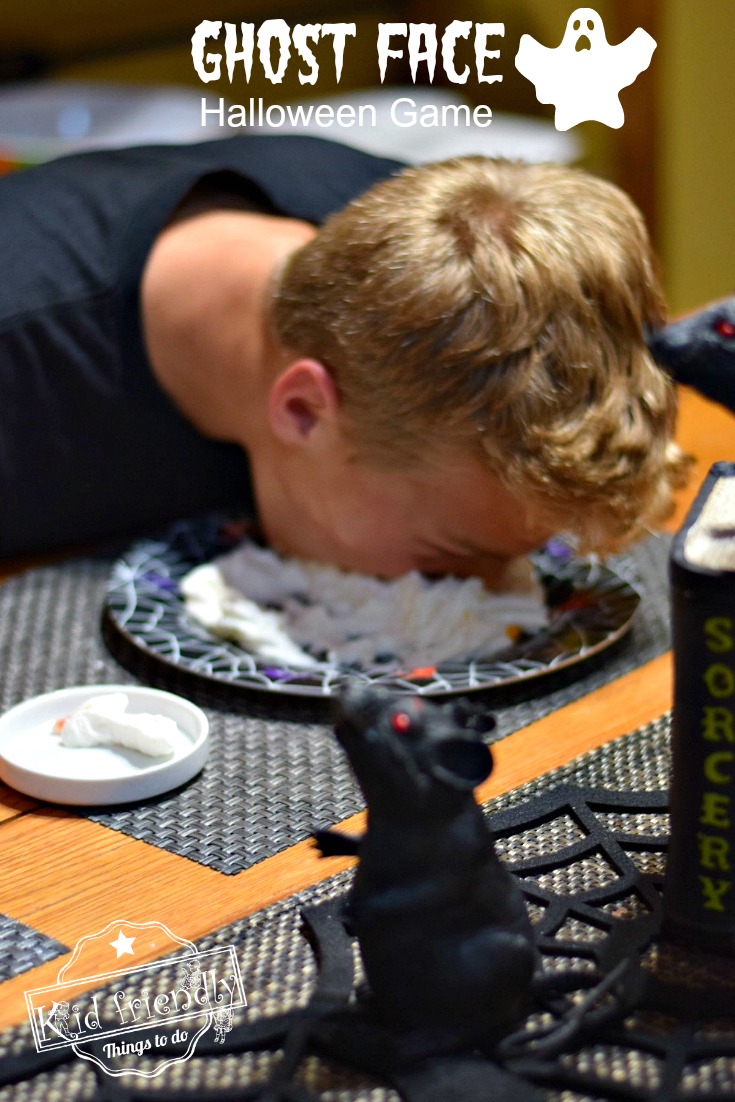 I don't think you'll have a problem finding volunteers to play this game.

It's fun and pretty funny too.

I also think it'd make a great Minute To Win It Game for Halloween.
If you like to play fun games with the kids, check out some of my other game posts…
Fun Eyeball Dig Game – Find eyeballs in the spaghetti
Skeleton Bone Dig – Find bones in packaging popcorn
Here are my top Amazon Picks for this Halloween Game for all Ages…
(affiliate links)
[box] [/box]
Finally, here's the very simple "how to" on this Halloween Game to play…
You'll Need:
Paper Plates – enough for each player
Smaller paper plates or bowls
Candy Corn – at least 6 or more per plate – the number will vary depending on how challenging you want to make it (kids can easily find 6 within 1 minute)
Whipped Topping – 1 large can will probably be enough for 4 plates
Paper towel
Instructions:
Make sure to prepare plates by spreading candy corn around the plate and covering the candy with whipped cream
Set out the smaller plates or bowls next to the prepared plates
Divide players into 2 or more teams
Sit players in front of the plates that are filled with whipped cream
Set the timer for 1 minute
Players should, (only using their mouths) find all of the candy corn under the whipped cream and place them into the empty plate next to them
If you want everyone to have a turn, then switch players after each round until everyone has had a turn
The team to find the most candy corn wins
Don't forget to Hand the contestants paper towel to wipe their ghost face off. 🙂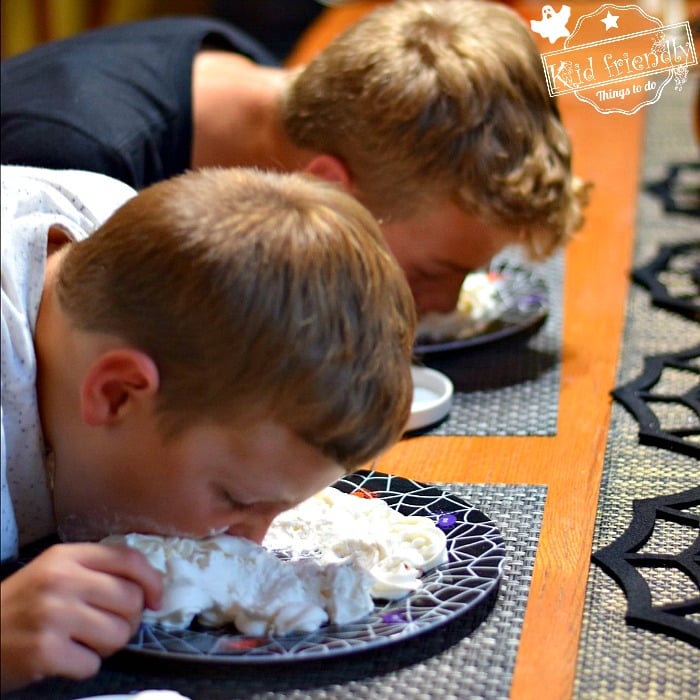 Have fun and Happy Halloween!
~Melissa – Kid Friendly Things To Do