Haystack bowling is such a fun and easy way to get your friends and family into the spirit of fall. Not only is this a great fall game Fall Activity it's a great activity for summer games to play at parties, too.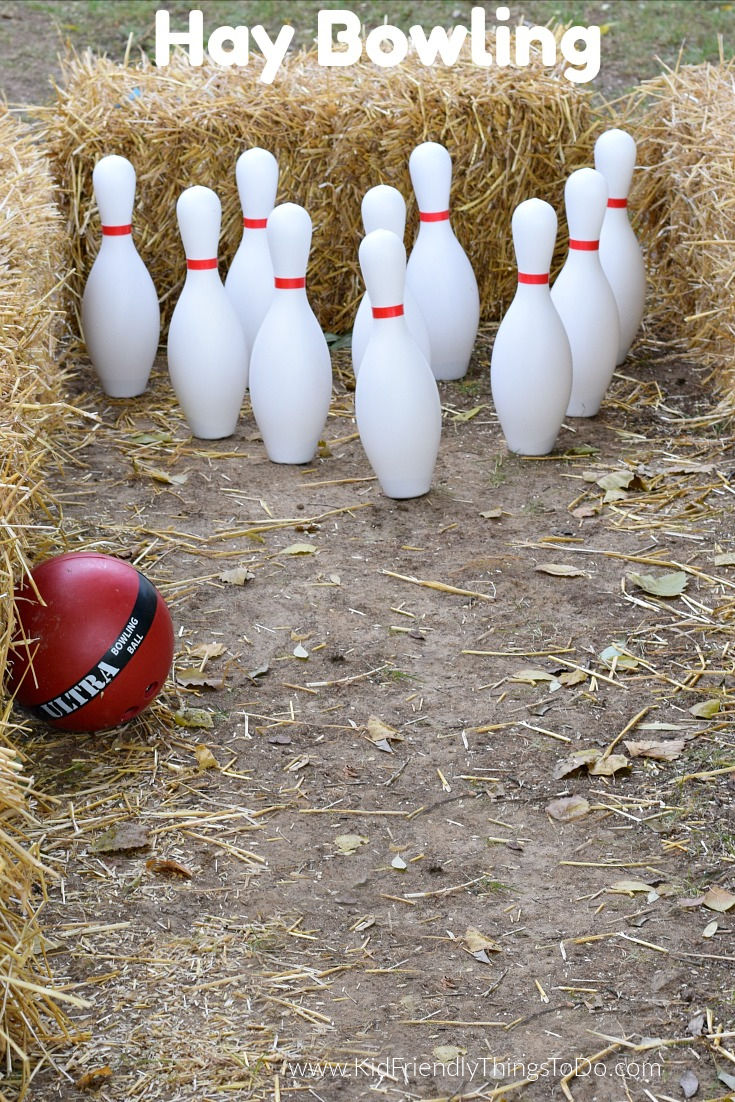 This is such an easy fall game to set up and provides hours of fun.
Haystack Bowling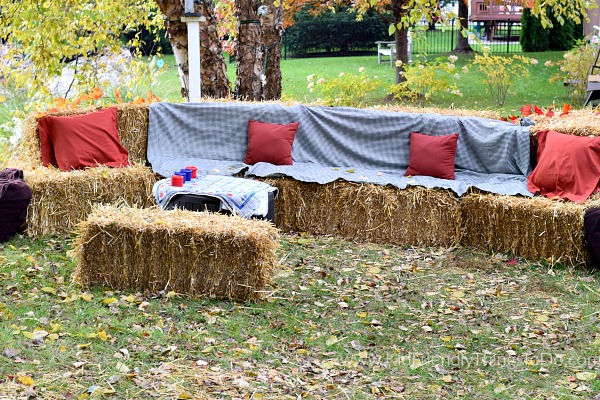 If you landed on this post to see how to make the sofa. No worries. The Haystack sofa tutorial is below.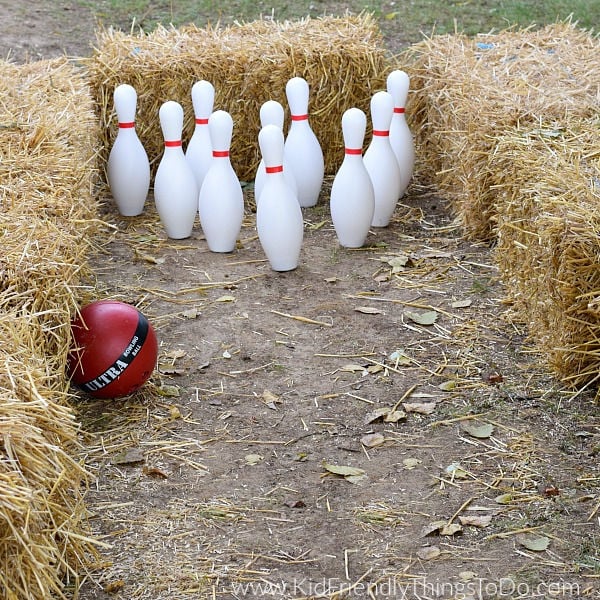 I set this up for my daughter's sweet sixteen party last year and the kids had a blast. We also had a bouncy house, a hay bale sofa (I added photos of that at the bottom of the post) for an outdoor movie, and a lot of other activities. Because their birthdays are only one week apart, we combined my nine-year-old's party and hers on the same day. With it being such a hectic day, I completely forgot to get photos of the kids playing it or a good vertical to share with you – for that matter.
It's such a cinch to set up. You really don't even need a visual, but I'll try to explain it the best I can.
Top Amazon Links for this game
(affiliate link from Amazon)
Here's what you'll need to set up Haystack Bowling:
Supplies Needed
Hay bales – I used 9 straw bales
*you can use more if you want a longer alley
Bowling pins – I'll supply the Amazon link to the exact ones that I purchased
Bowling ball or a pumpkin for bowling with
Here's how to set up Hay Bowling:
I lined up 2 parallel rows of hay bales about 4 ft. apart
At the end of the parallel rows of hay, place another hay bale going in the opposite direction
Set up the pins and set out the ball, and you are in business!
More Fall Games to Play
Hay Bale Sofa
Here's the hay bale sofa that I made for our outdoor movie. I thought I'd throw this idea in just in case you want to recreate it for your party.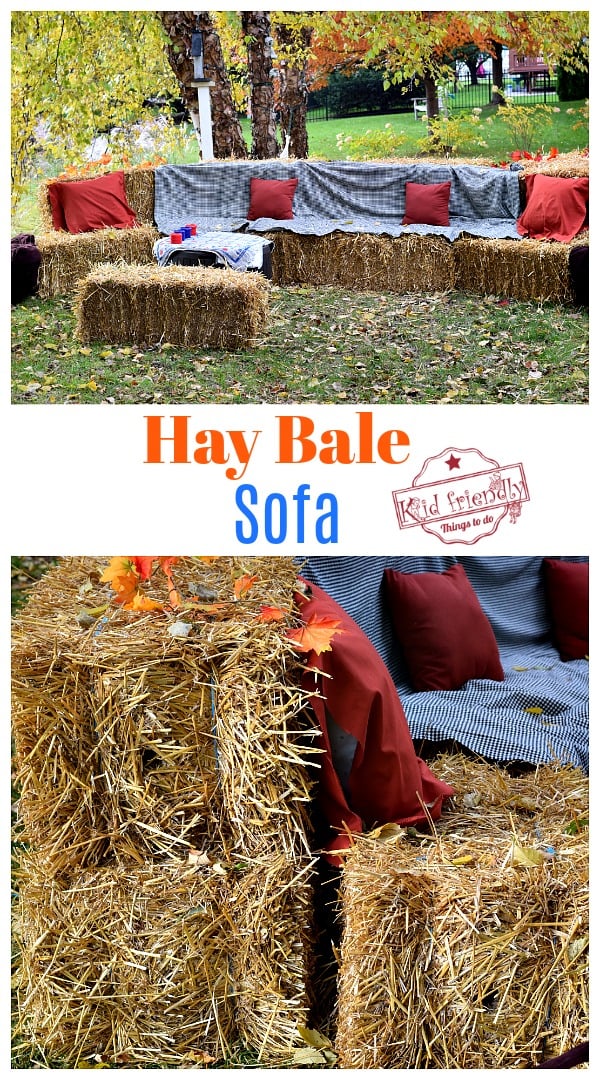 If you want to make one for your party…
Supplies Needed:
15+ bales of hay
fabric or blankets
outdoor pillows
optional: fall decorations
Instructions:
Stack two bales of hay for the back rest – I wrapped them into a U shape and used 10 bales for the backrest
Add 1 bale of hay in front of each stack of two
So your guests don't itch all night, add some blankets or cotton cloth as a barrier
I decorated the back with some Dollar Store leaf garlands and added a Cracker Barrel Checkerboard and another hay bale for a coffee table