This Christmas Game Idea is easy to set up and play. It's fun for the whole family and perfect for your Christmas Party. If you are looking for fun, simple, and new game ideas for the holidays – then you'll want to check this game out.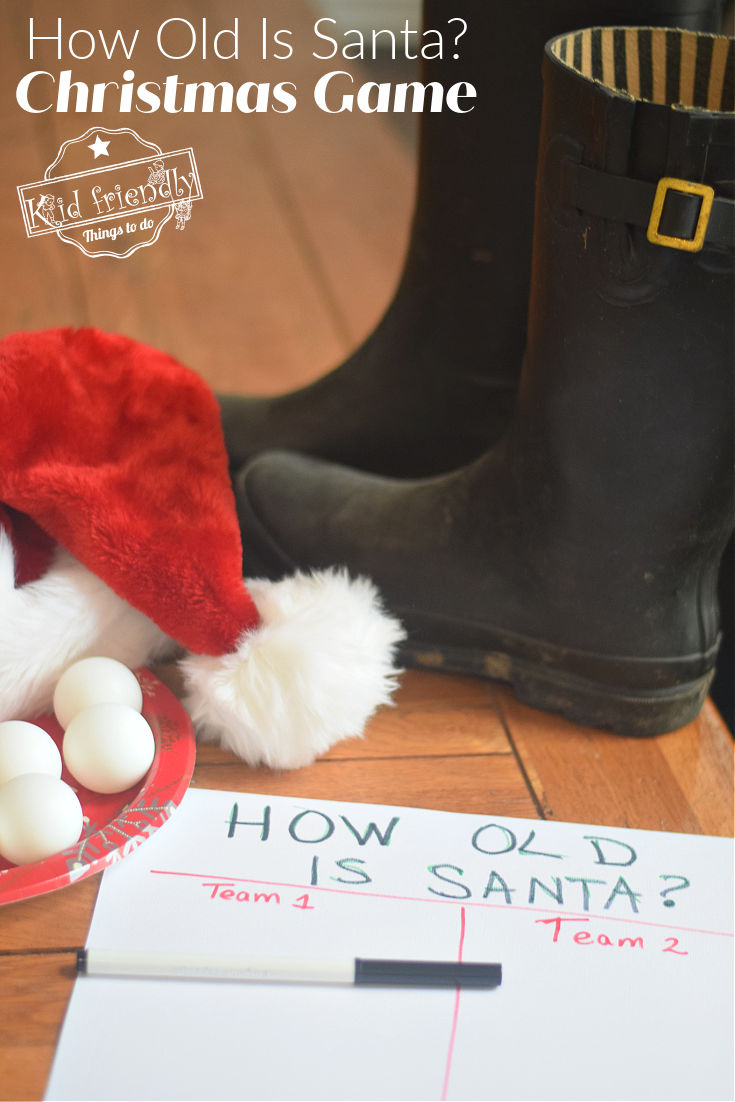 How Old is Santa? Christmas Game Idea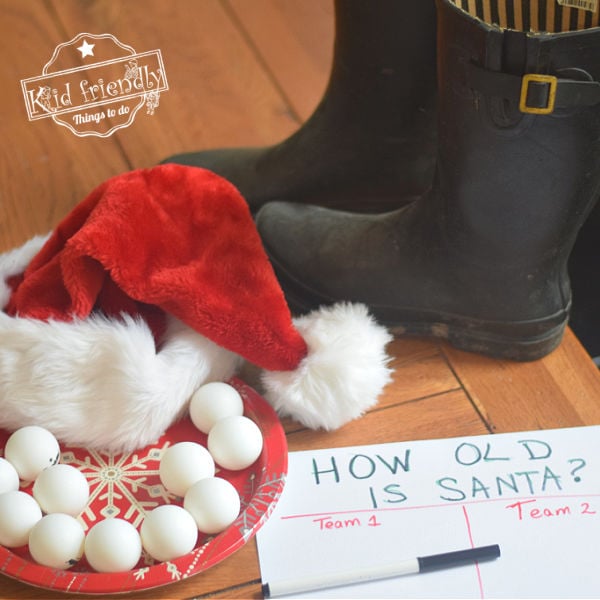 This is such a fun game to play. It's perfect for all ages.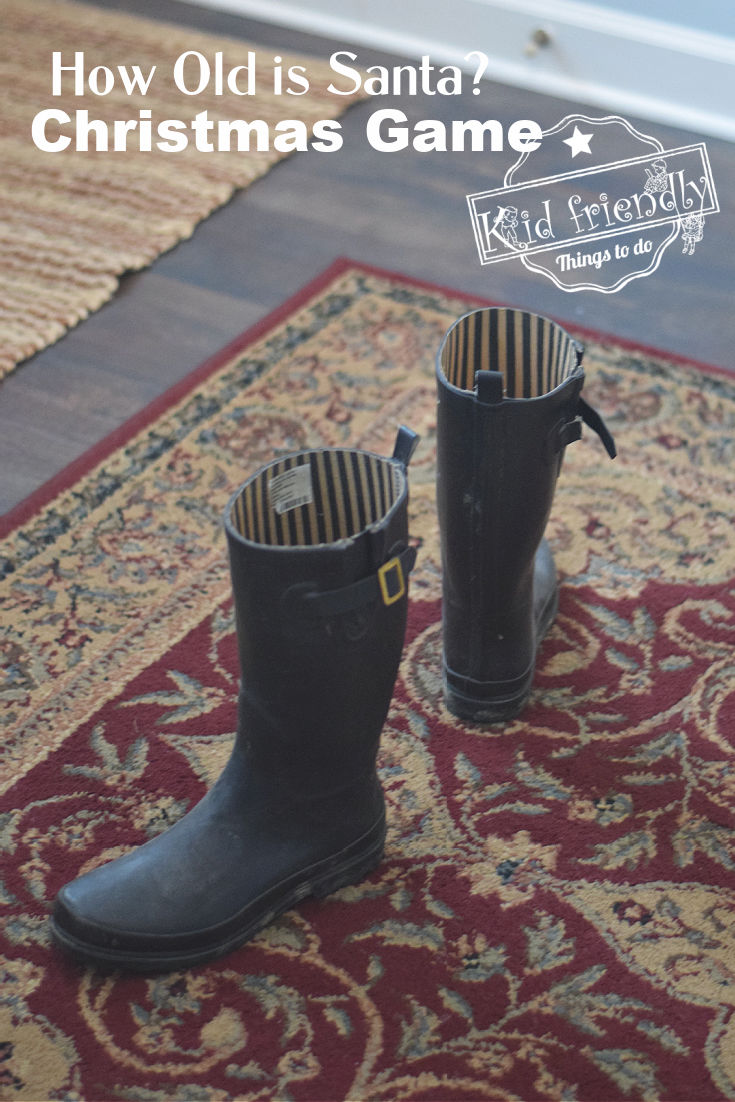 All you need to set up this game is an old pair of rain boots and some table tennis balls. So easy.
Are you looking for fun Christmas Games to Play with the family this holiday season?
Try some of my other fun game ideas…Like,
Here's What You'll Need for this fun Christmas Game…
Boots – an old pair of rain boots are perfect
Loose paper
Table Tennis Balls
Paper for score and marker
Masking Tape (optional)
Setting up How Old is Santa?
Wad up the loose paper and place it into the bottom part of the boot leaving space for the balls to land into
*this holds the top of the boot open
Tape the masking tape down on the floor as a line to stand behind or have something else defined as the starting line
Place several balls down for players to use – or have a couple of containers with balls inside near the starting line
Set the boots several feet away from the starting line
Space them a few feet apart and designate one boot for each team
Create a score board – you can just use a sheet of paper with a dividing line for team 1 and team 2
Playing How Old is Santa?
Timing this game is a good idea or you can go until players run out of balls to throw
When ready, players should toss balls toward their boots opening as fast as they can until the timer runs out or they run out of balls
After they are done, count how many balls are in their boot
Add the tally to the score board – each ball is worth 100
After everyone has played, add up the score
The winning team now knows how old Santa Clause is and a bonus – they won!
Are you looking for more ways to entertain the family at Christmas?
What are Some Ways to Entertain the Family at Christmas?
Have a gingerbread house decorating contest
Or – decorate a gingerbread house together for fun
Do a puzzle
Make reindeer food (if before Christmas)
Have a Christmas movie marathon
Drive around the neighborhood at night to look at Christmas Lights
Happy Holidays!
~ Melissa – Kid Friendly Things To Do