Add a little extra fun this winter to your hot cocoa by making Christmas and Winter Shapes out of your Store Bought Marshmallows. No baking or recipe required – just easy and fun! Perfect for Christmas and Winter.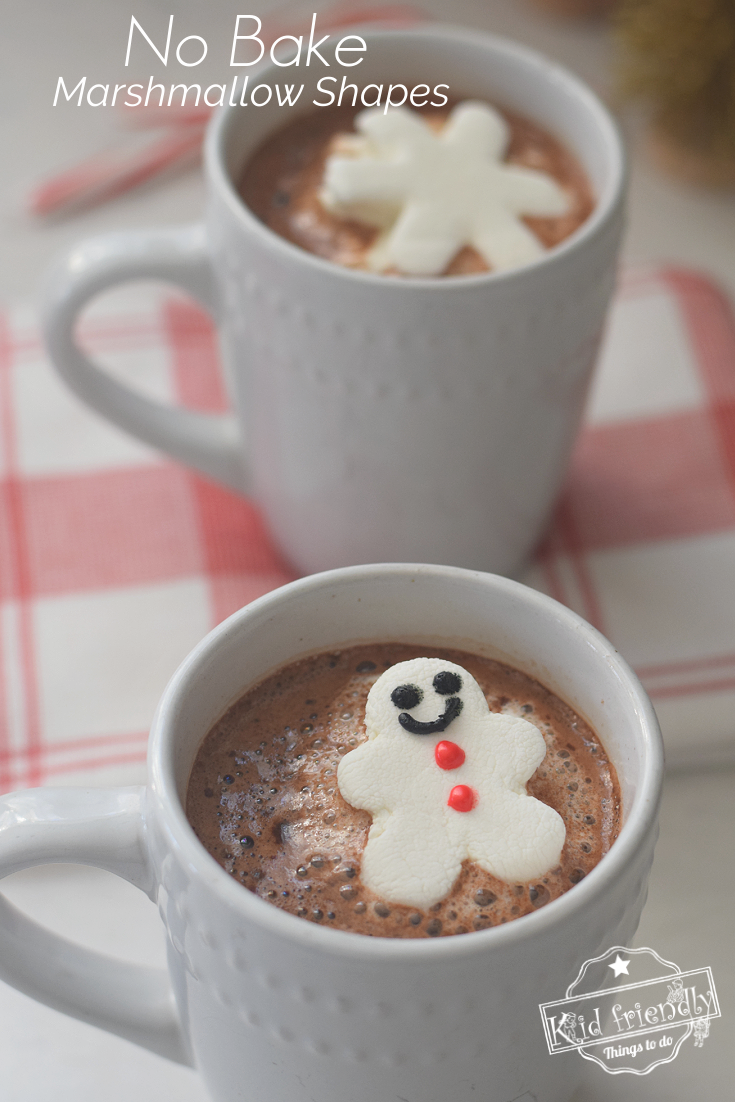 Making Shapes from Store Bought Marshmallows
I bought a Christmas Cookie Cutter set at Target and immediately thought about making marshmallow shapes with them.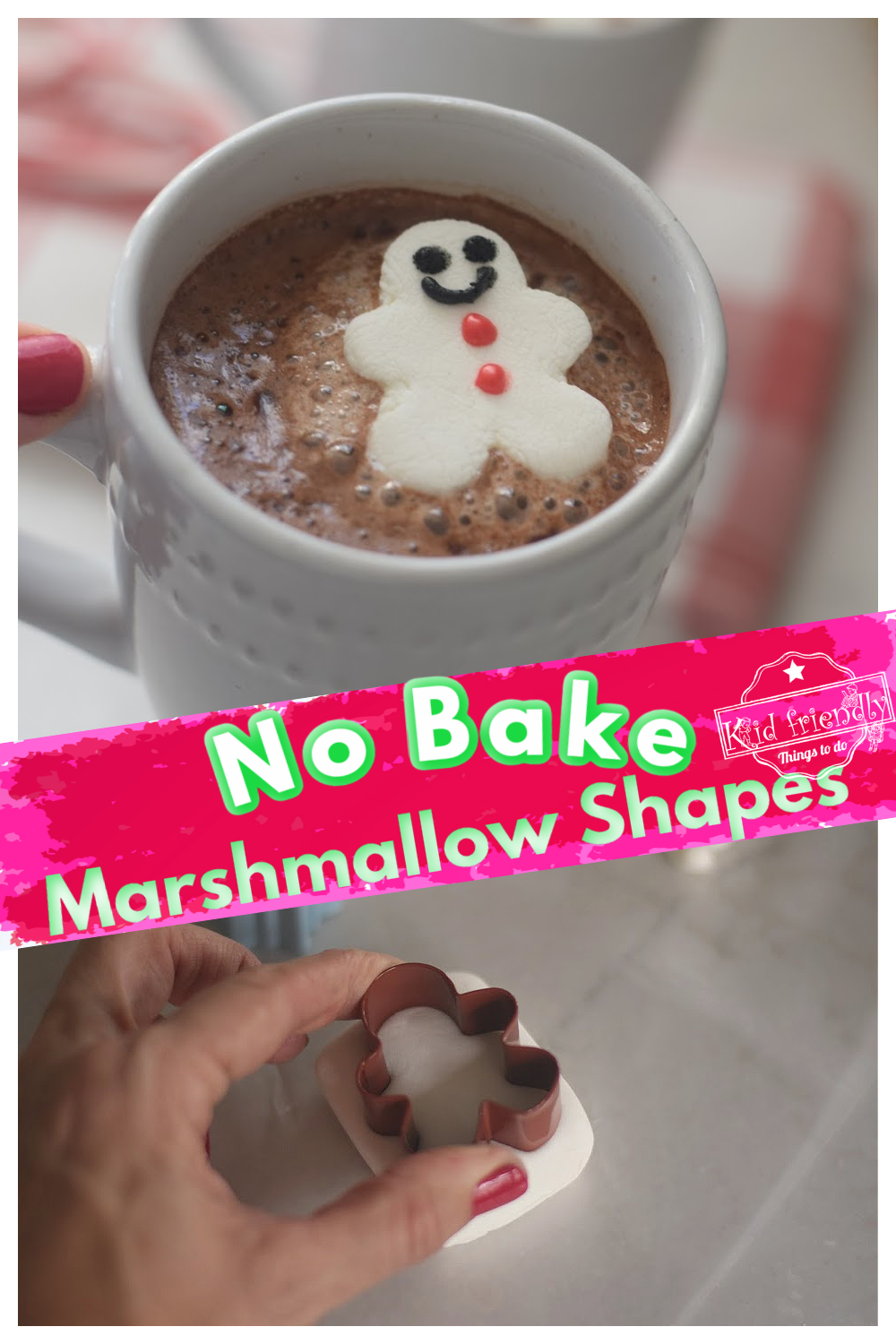 They turned out so cute. I had to share the idea with you.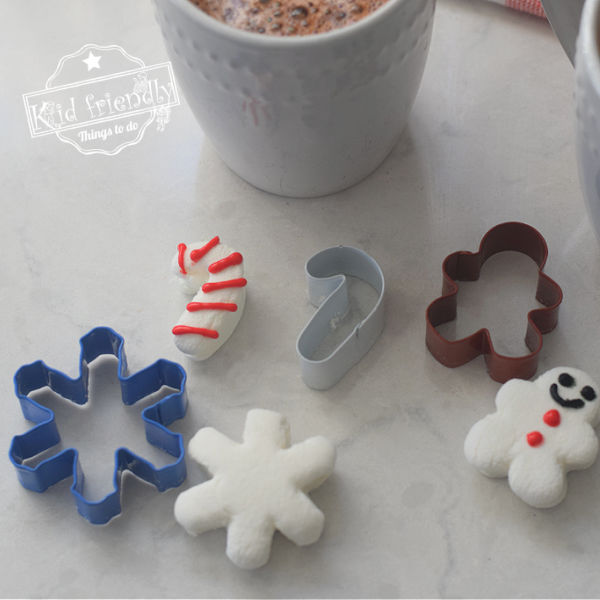 I found that the cutouts that are wider like held up better while floating. The candy cane shape for example was too narrow so it would tip over in the hot chocolate. The snow flake floated because it's wide enough to float.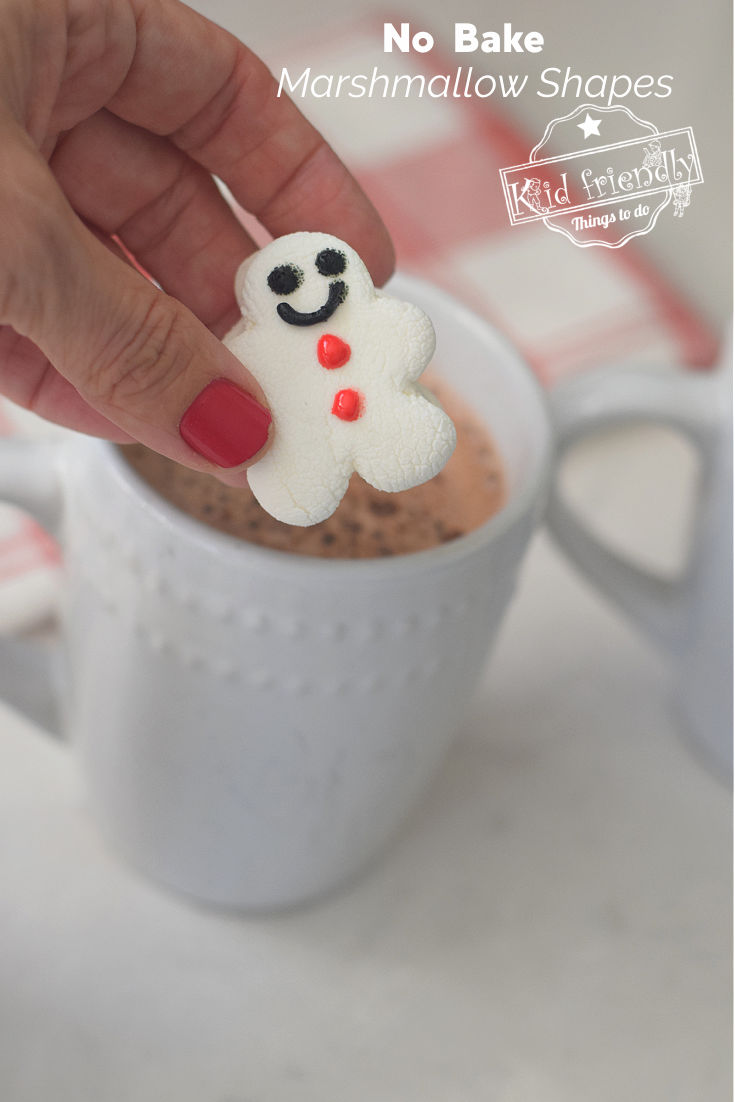 The gingerbread man also floated just fine.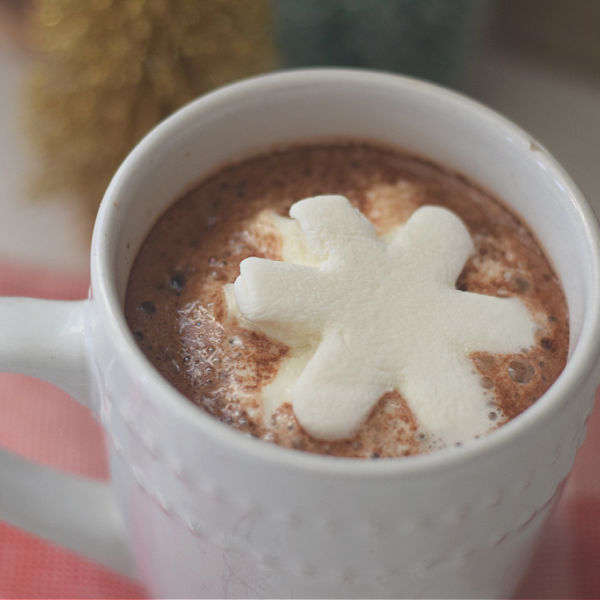 I love seeing the marshmallow melting in the hot chocolate. It's even prettier as it melts.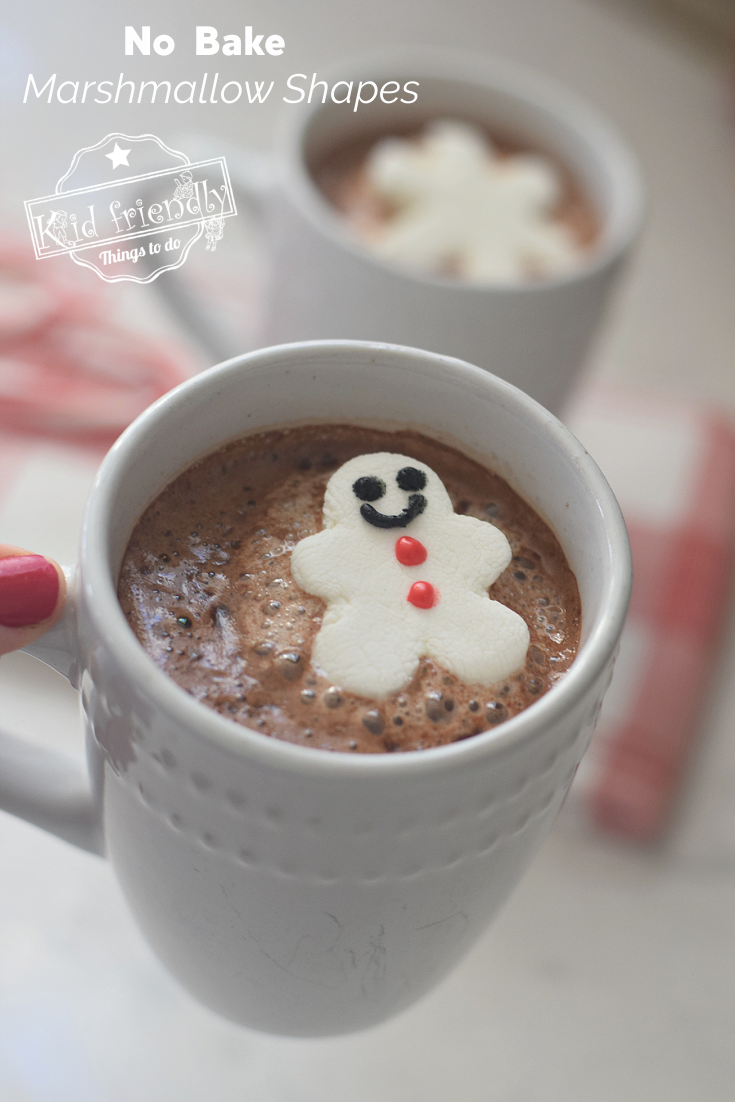 The gingerbread man was cute enough on its' own, but with a little icing he turned out even cuter.
How Do You Store Homemade Marshmallows?
Although these aren't exactly homemade they will be sticky on the edges. Store them in a container with parchment paper to divide them – preventing them from sticking together. I've also heard that sprinkling powdered sugar on the sticky edges will keep them from sticking
How long Can you Store Homemade Marshmallows?
Marshmallows should be covered in an airtight container and kept at room temperature. They should last a few weeks
Tips and Tricks for Making Marshmallow Shapes for Hot Chocolate…
Use cookie cutters that are the right size and shape for a mug
Wide cookie cutter shapes will float better. Narrow slender shapes might tip over
I've heard that powdered sugar will keep the marshmallow from sticking together
Sprinkle powdered sugar on the sticky edges to make it easier to hold
Using right away is preferred but they can be stored in an airtight container for up to 3 weeks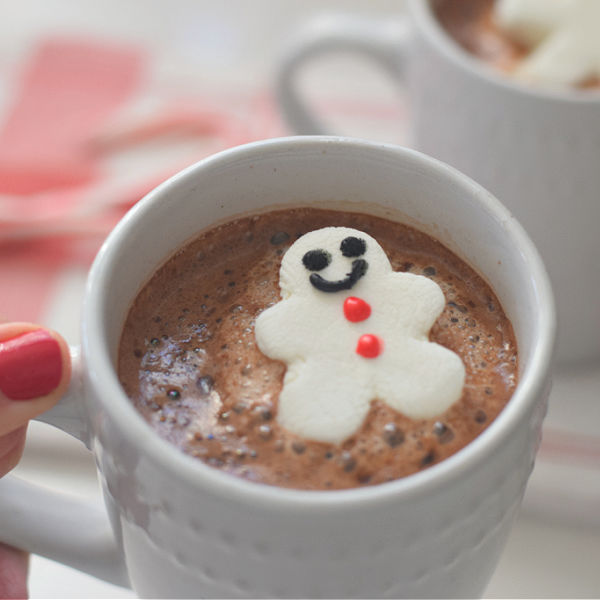 Here's what you'll need to make fun Christmas and Winter Shaped Marshmallows for your Hot Cocoa
S'more shaped marshmallows – they are square and usually found with the regular marshmallows in the grocery store
Small to mini cookie cutters
wax paper
optional – icing in tubes
Instructions: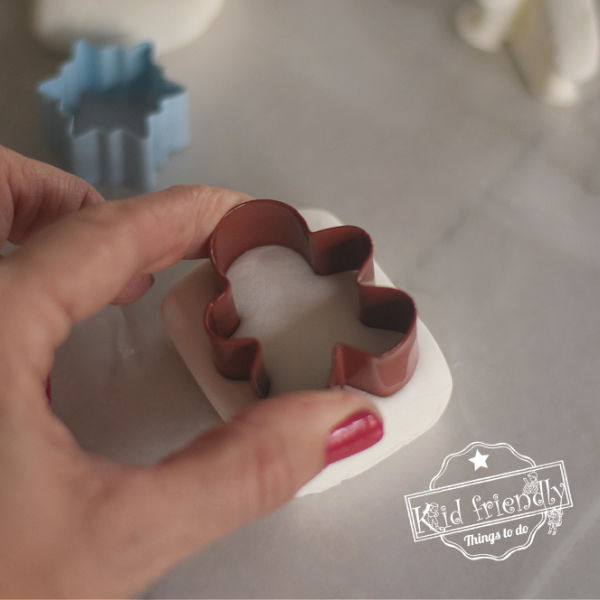 place wax paper down on your surface
place a square S'more marshmallow down on the wax paper
push the cookie cutter into the marshmallow and push firmly until the cookie cutter has cut the shape out of the marshmallow
if wanted – decorate with icing
make some hot chocolate and add your shaped marshmallows – enjoy