An Easter Carrot Jello Jiggler! I am just tickled at how these came out. I've had this idea for a while now, and finally got the chance to pull everything together to make these Jello Jiggler Carrots. They were so darn simple to make. The kids even helped make their own carrot. And, they taste good too. The kid's absolutely loved their Jello Carrots! My daughter joked that I should make more vegetables this way 😉
You'll Need:
(2) large boxes of orange jello
2 cups of hot water
Cone treat bags and twist ties
Twizzler green grass candy
Equipment Needed:
Saucepan
1/2 cup measuring cup
Instructions: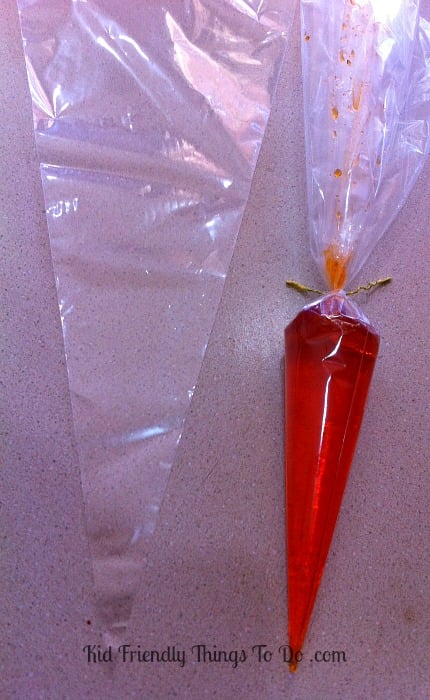 Dissolve the 2 packets of orange jello into the hot water
Let it cool off a bit
Scoop 1/2 cup into each cone – double bagging if the liquid drips throuth
secure with a twist tie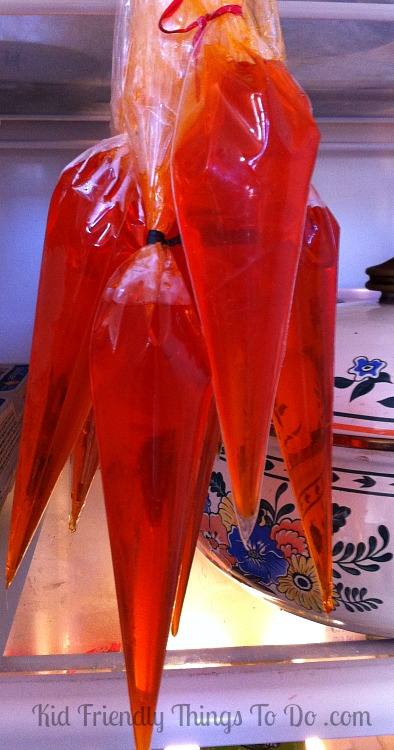 Refrigerate the bags
I bunched mine together with a rubberband and hung them on a knob – I didn't want the bottoms to flatten out, so this was my solution
It should take a couple of hours to firm up, or leave them over night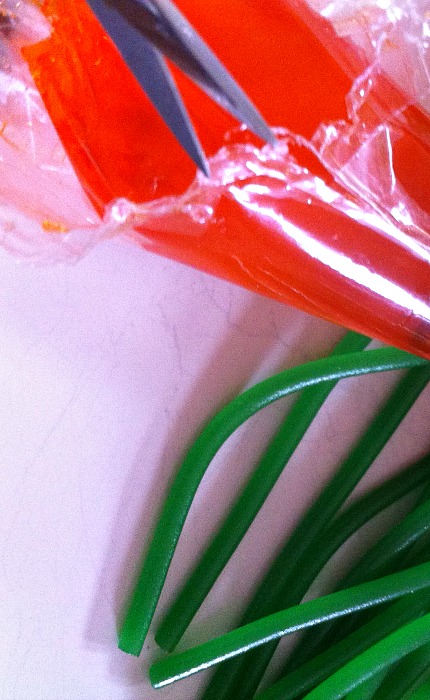 When you are ready for your carrots, carefully cut the bag open on the seam, and peel it away
The only part that is a little tricky is at the tip, where the jello can be a bit more fragile. I opened 8, and broke 1 tip off – Connor ate it! so, he was happy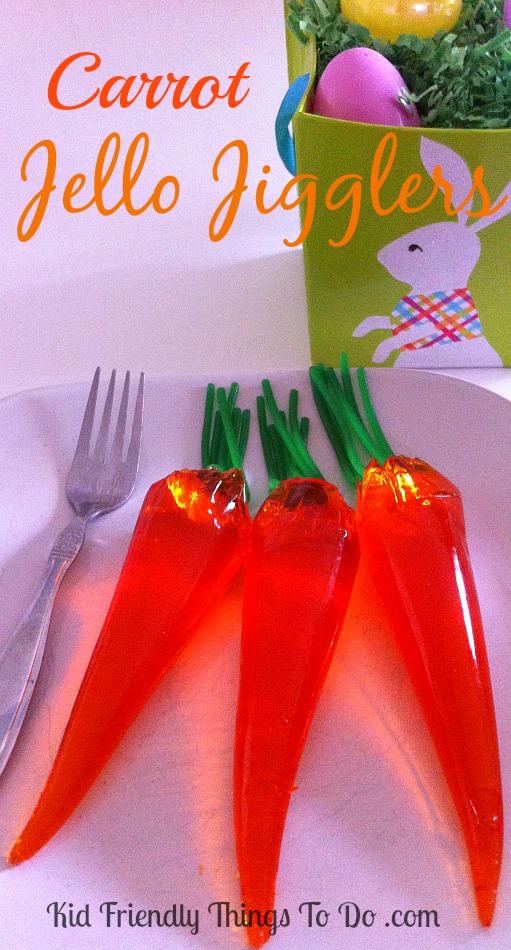 For the greenery, I folded 3 strips of Twizzler Grass in half, and used a small knife to cut a slit in the top of the carrot
I inserted the folded portion of the grass
The grass can still slip out, so just have your carrot where you want it, before you do this part
You're Done! Happy Easter Everyone!
Here are some links to some of the equipment you might need:
[box] [/box]
Don't miss a thing! Be sure to follow along with me for all of the latest crafts, recipes, fun foods, and so much more!
[box] [/box]