Have some fun in the kitchen making these Simple Chocolate Covered Cookie Easter Chick Treats. They are the perfect spring treat or treat for your Easter table. Come on in and I'll show you my simple "how to" on these cute little chocolate chickens…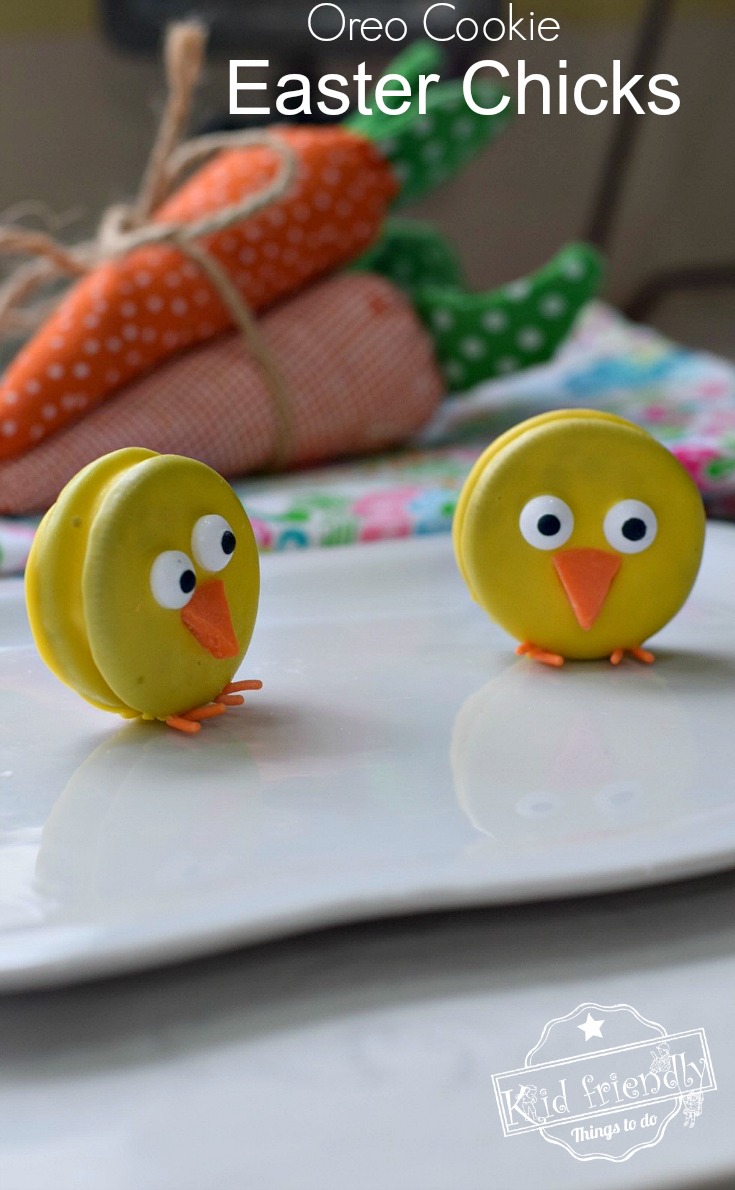 Just look at these adorable these Easter Chick Treats are? They look like they are talking to each other.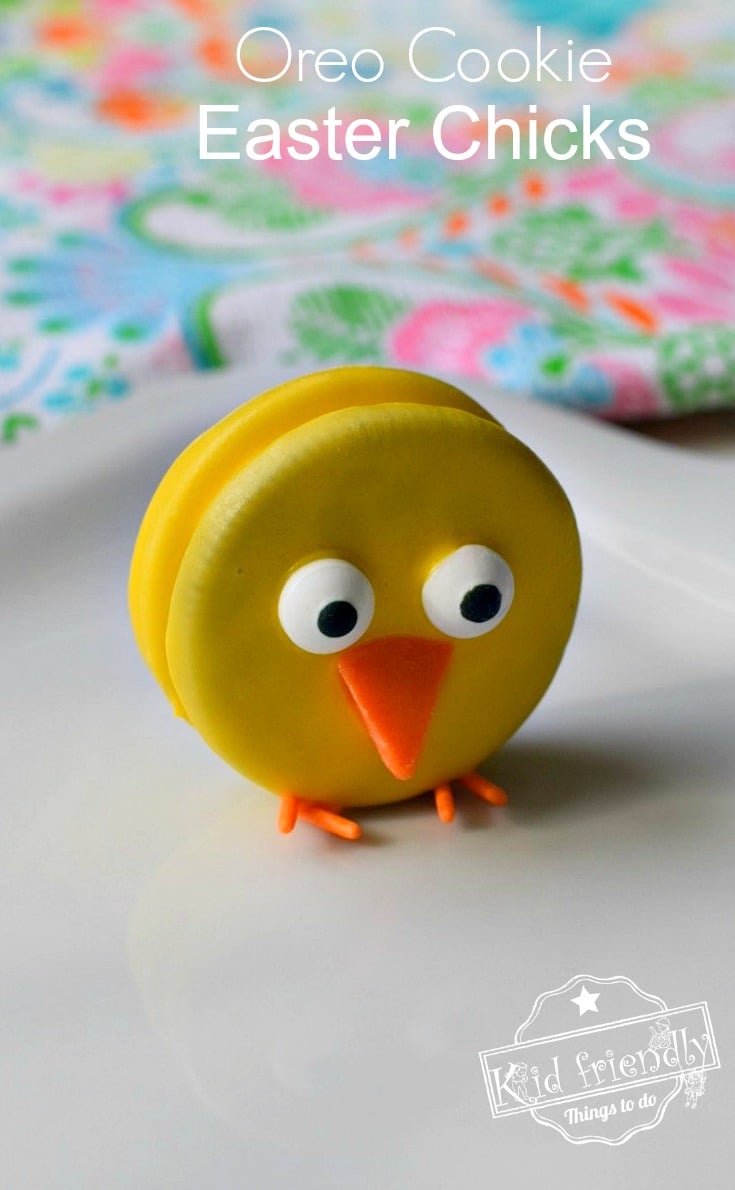 If you follow my blog at all, you know that I like to keep all of my treats, crafts and recipes as simple as possible. I know that you don't have time to fuss over complicated anything, and neither do I. These little Oreo Cookie Easter Chicks are easy to make, cute as a button, and perfectly yummy. They are the perfect Easter or Spring Treat for your celebration or "Just Because".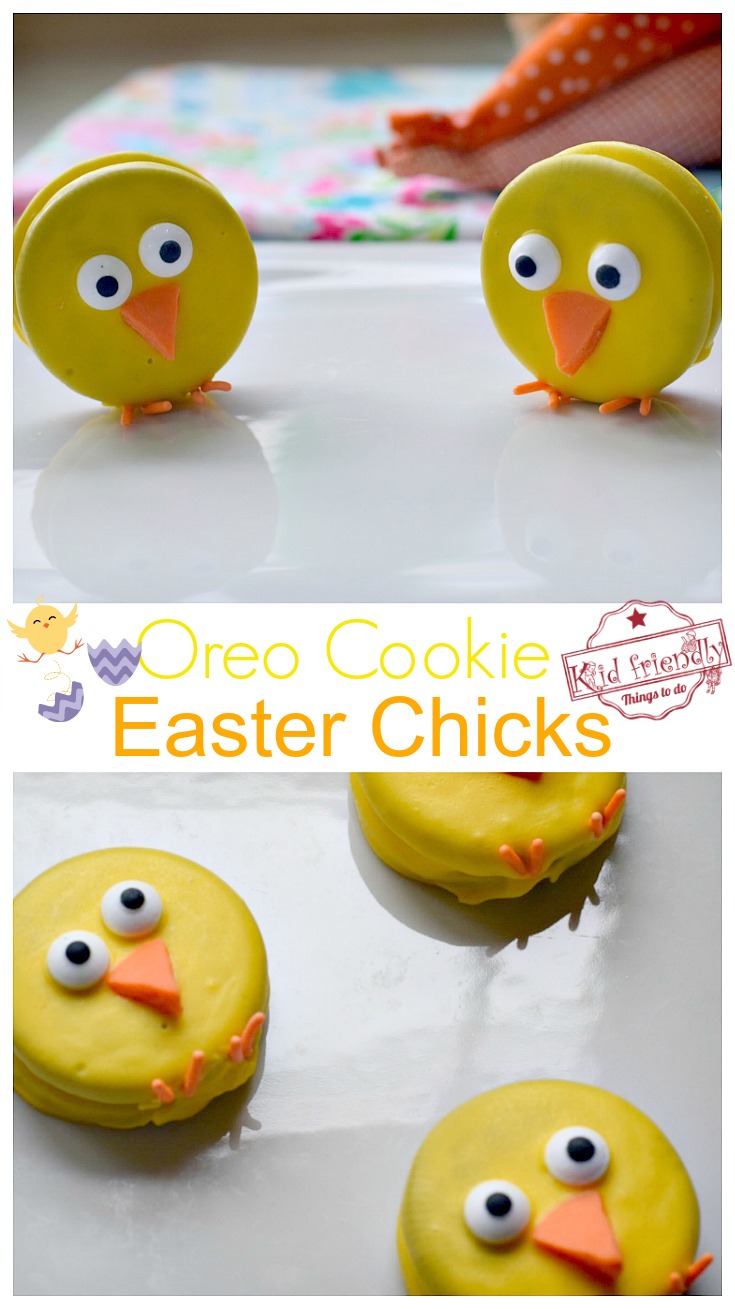 They are pretty inexpensive too. The supplies for this treat should turn an entire carton of cookies into loads of Easter Chicks.
Here's What You'll Need to Make these Easter Chick Treats, today…
yellow chocolate melts – 1 package – Wilton preferred
orange chocolate melts – 1 package – (you won't use all of them)
orange "Jimmies" sprinkles – 1 package
Candy Eyeballs
1 package of Cookies like Oreo Cookies
Extra Equipment for Easter Chick Treats…
medium glass microwave proof bowl
fork
toothpicks
wax paper
silicone spatula
Instructions…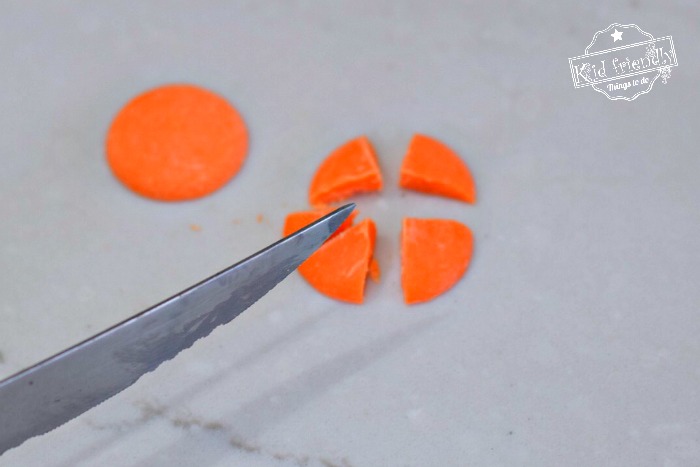 Grab between 6 & 10 orange chocolate melts and cut them into eighths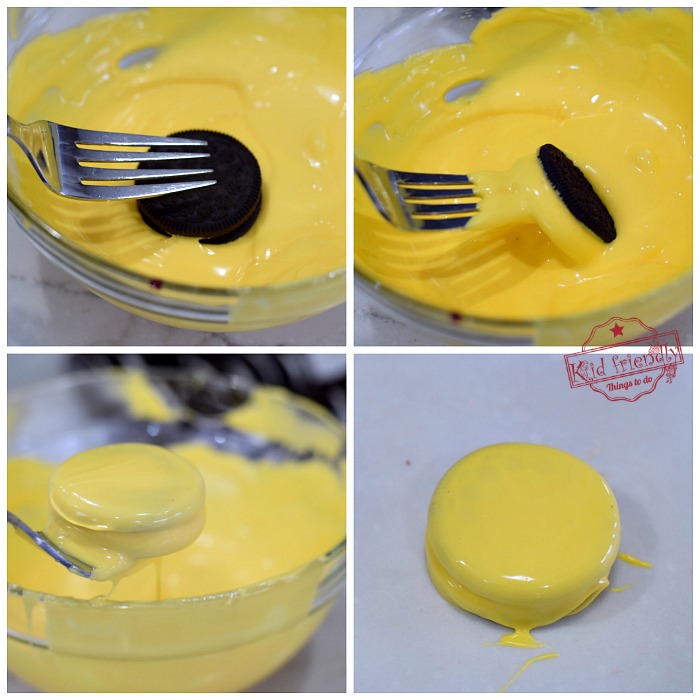 Melt your chocolate melts in the glass bowl. I like to melt in the microwave them for 1 minute, stir and heat for another 30 seconds. Stir until smooth
Pour out your Jimmies onto your work surface, have your eyes ready to go
Begin dipping your cookies into the melted chocolate
push them down with your fork and turn them over
use the fork to lift the cookie to the side of the bowl
rest it at the rim of the bowl and tap the fork to release excess chocolate from the cookie
slide the cookie onto the wax paper and begin to decorate it
*use a toothpick to help push the cookie off of the fork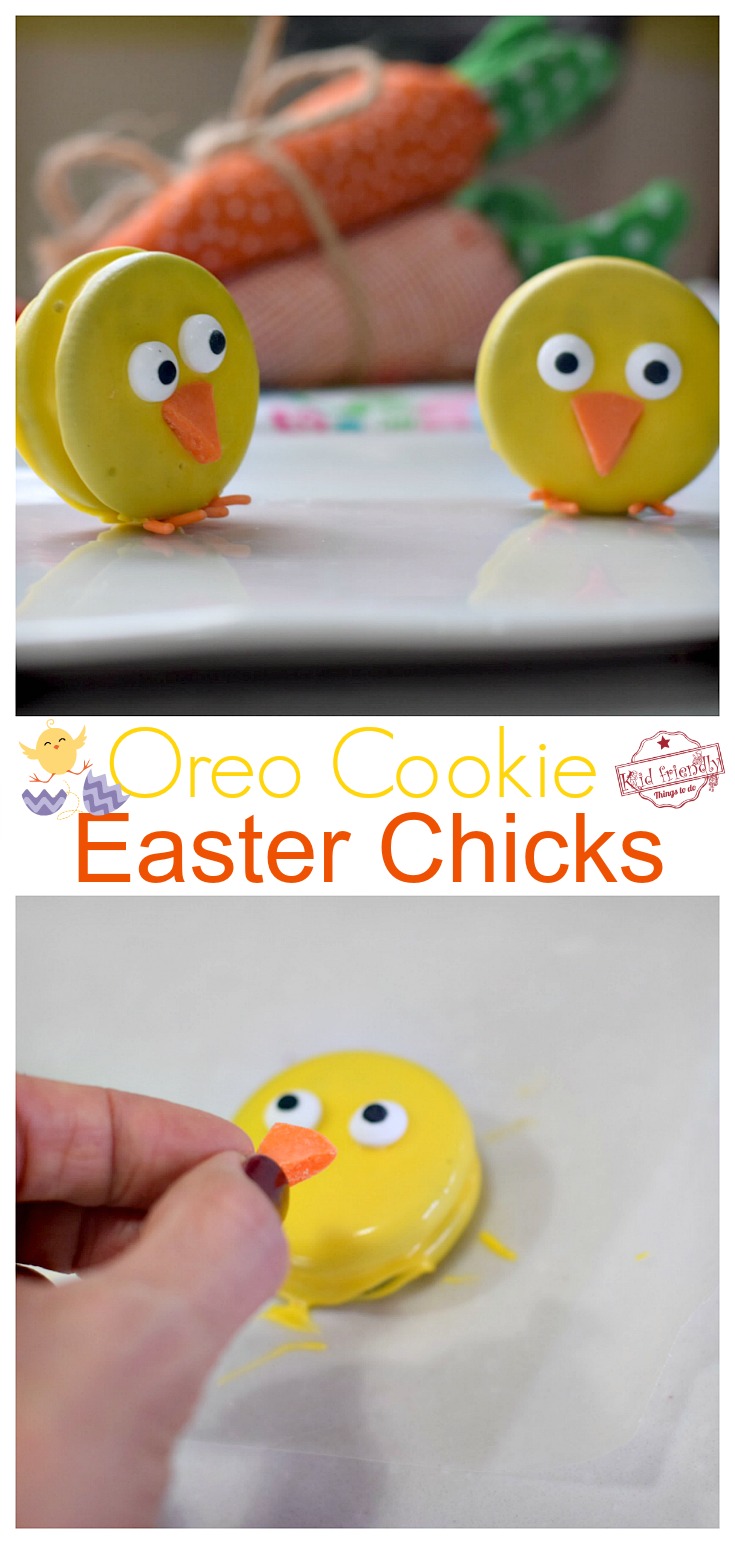 Add eyes and 1 piece of your sliced orange chocolate
*NOW – in order to the get the cutest beaks, I learned that the curved part of the orange chocolate melt (the top) should face the cookie with the flat (bottom) of the orange beak facing out
when your yellow cookies have dried just a smidge, you can add the Jimmies for the feet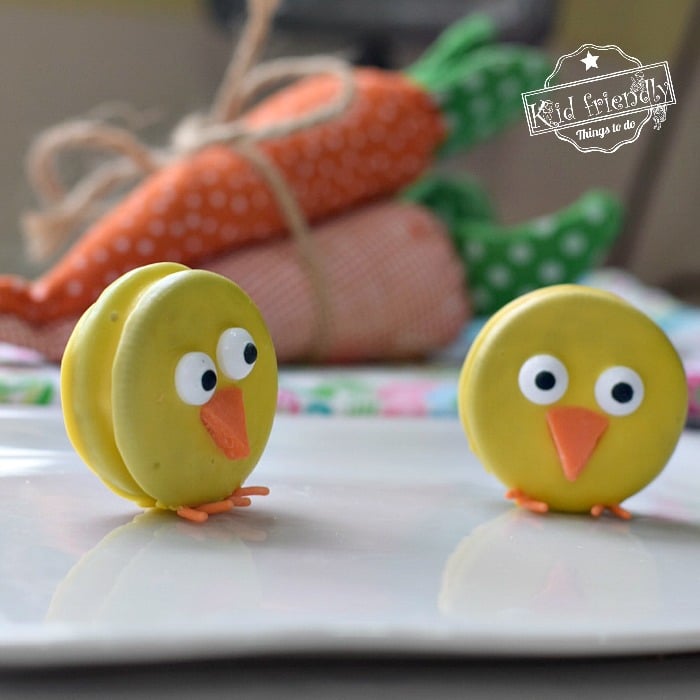 I used 2 Jimmies per foot in a V pattern
Just carefully (because they are very fragile) place them on the bottom of the cookie facing out in a V pattern
Again, use your toothpick as an aide if necessary

Repeat with all of your cookies
Storing your Easter Chick Treats…
These cute chicks should keep at room temperature for several days
you can place them in an airtight container and store them for a couple of weeks before your celebration
As long as you don't have to worry about little hands or animals sneaking them, you can leave them out on a platter for a couple of days without worry
Happy Spring and Happy Easter Everyone!
~Melissa – Kid Friendly Things To Do
If you're in the market for more Easter Treat Ideas, look no further…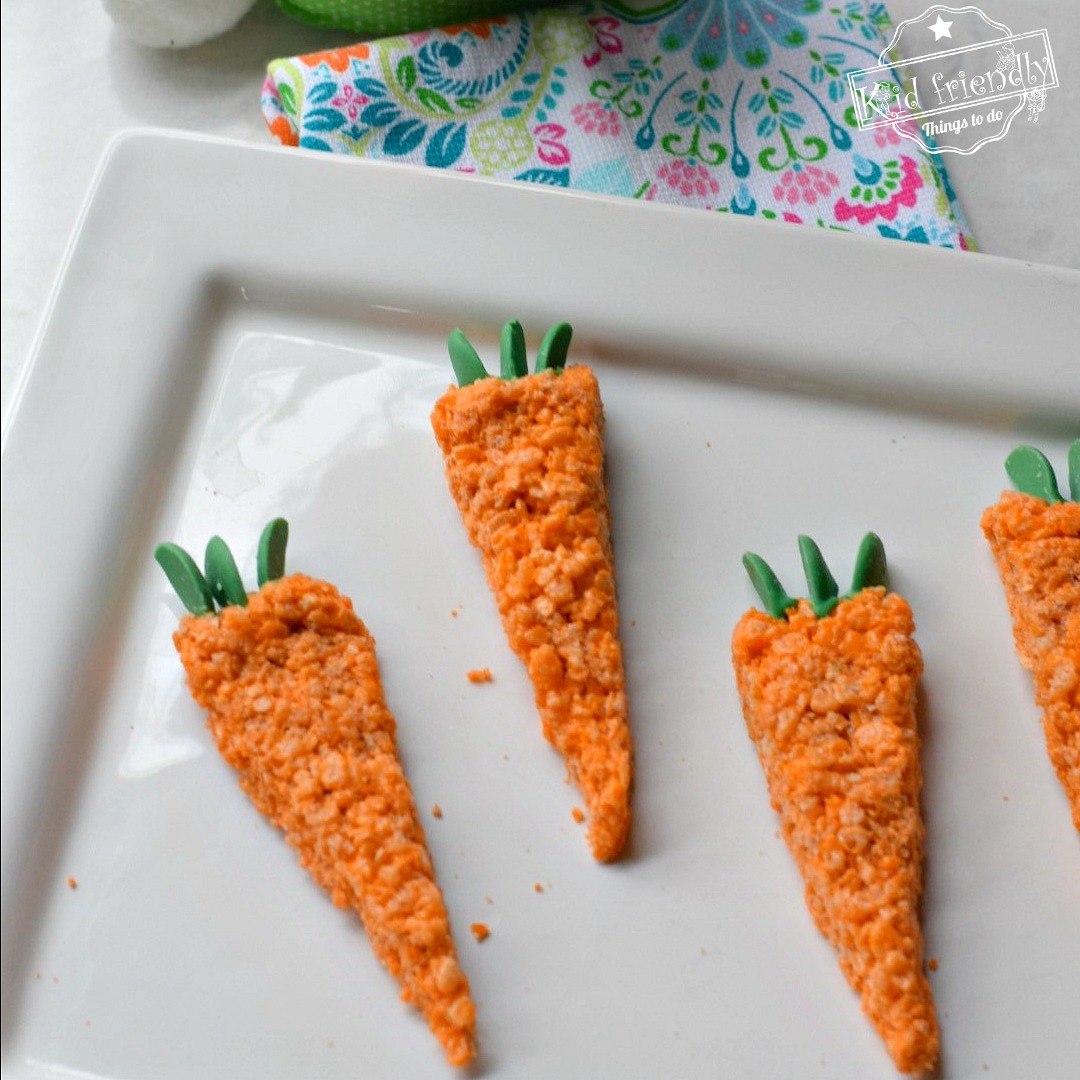 Here are super simple Rice Krispies Treat Carrots – Click Here
Now, if it's Easter or Spring Crafts that you're looking for…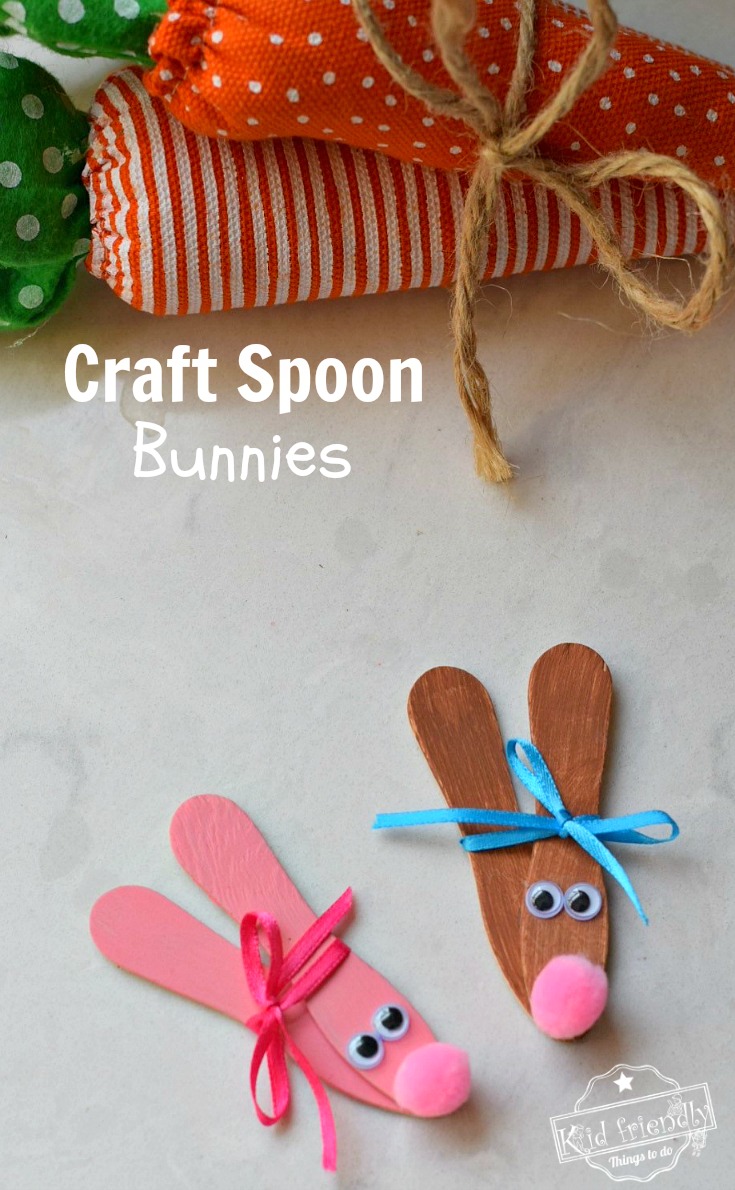 These Wooden Craft Spoon Bunnies are found right here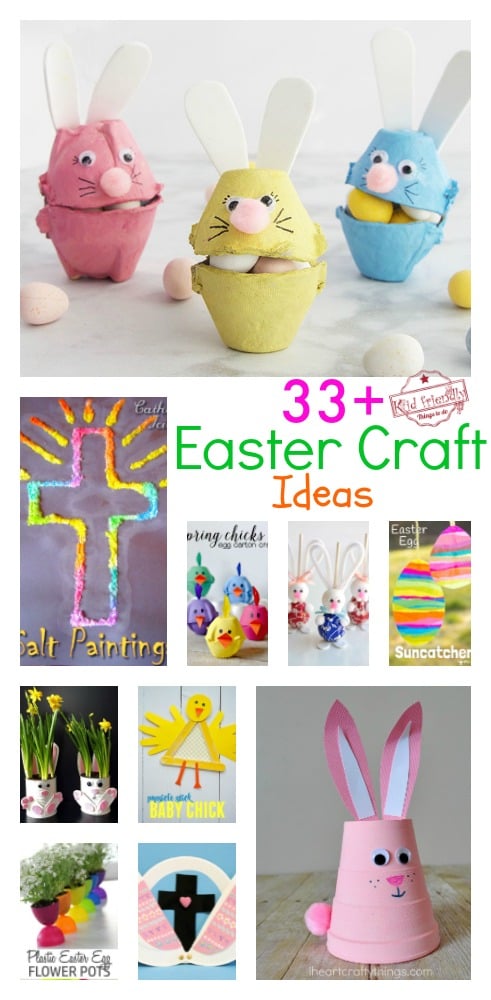 Or check out this round up fun Easter Crafts…Click Here