I love the simple crafts with kids. This snowman tea light ornament is so easy, that I think I'm going to do this one for the Christmas classroom party, this year! I know the kids will love it, and the teachers will love the stress free, mess free ornament making fun. I also know for a fact, the parents will love seeing these cutie pies made by their cutie pies, on their tree or around the house.

You'll Need:
Battery operated tea lights – I found 2 packs at the Dollar Tree
Holiday colored pipe cleaners, cut into about 2 inch pieces
Pom-Poms – holiday colors
Ribbon cut into (about) 4 in. pieces
Glue, such as a warm glue gun and sticks, glue dots, or fabri-tac!
Black Sharpie
Instructions:
Now, just assemble the ear muffs by attaching pom-poms to each end of the pipe cleaner pieces
Glue the ear muff to the sides of the tea light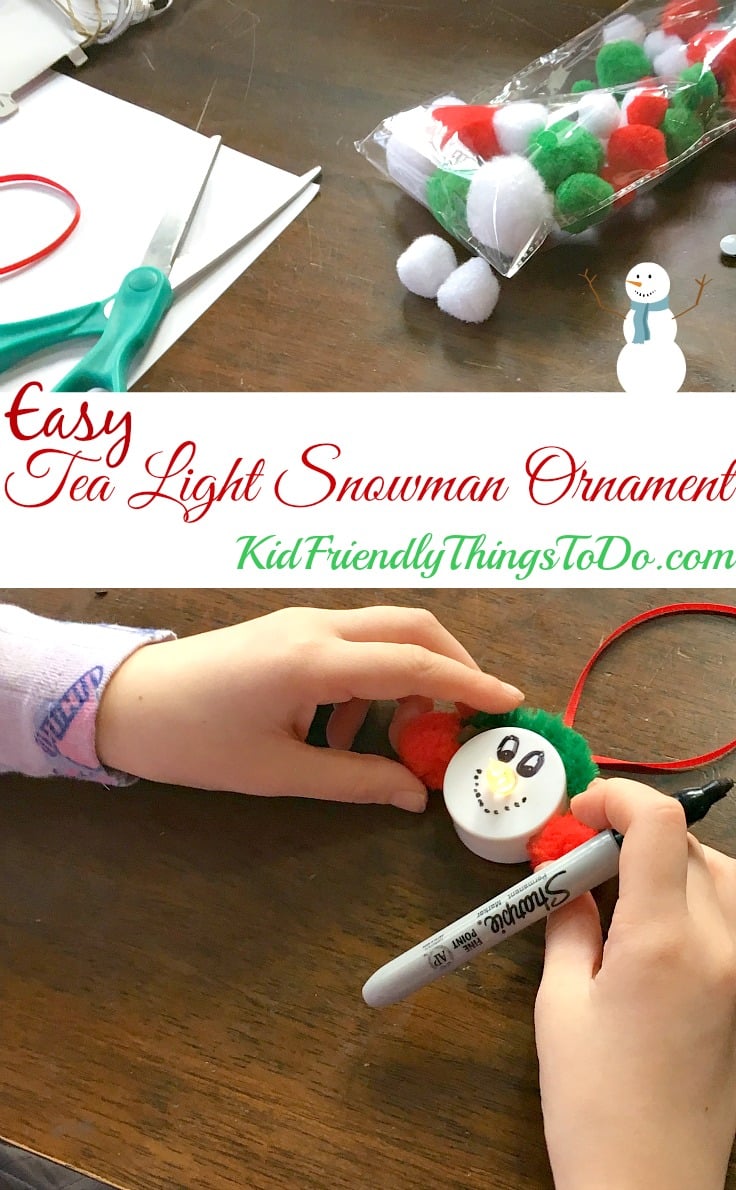 Attach the ribbon in a loop fashion onto the back of the ornament centering it in the middle of the ear muffs
Draw a snowman face on the front with a sharpie!
Done!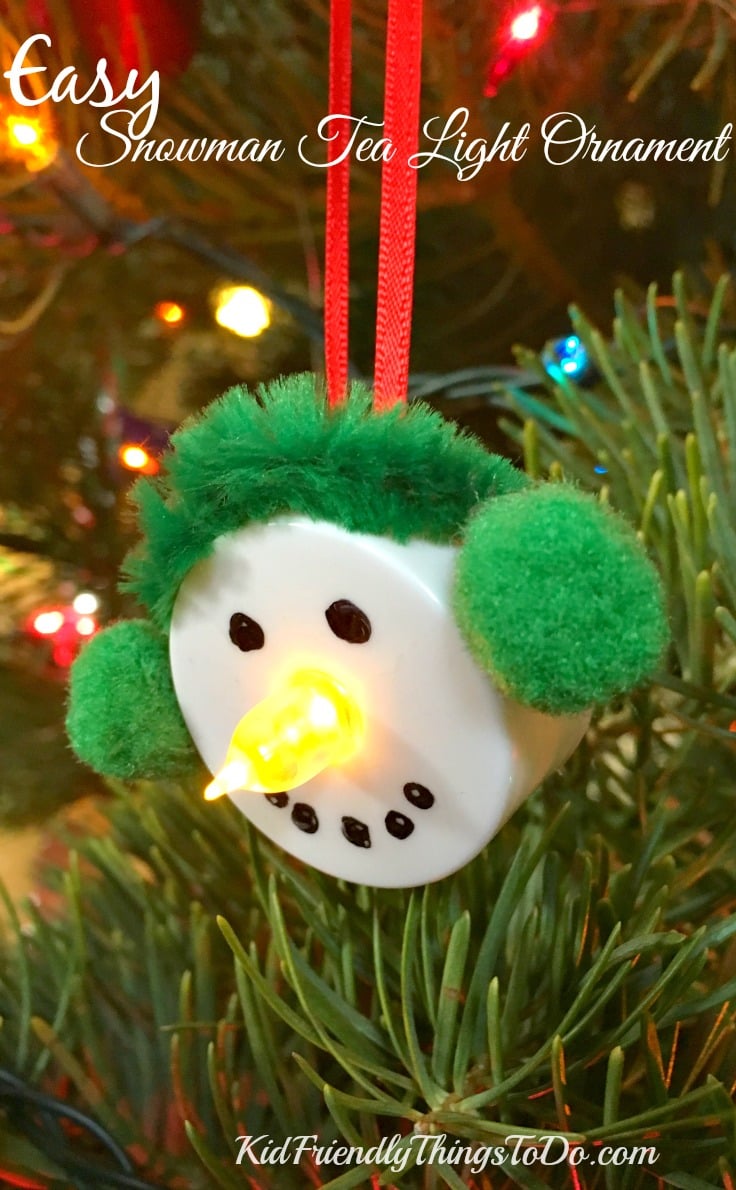 *In the classroom setting, the less you have to glue the better. I plan on using my warm glue gun at home to attach the ribbons before the party. If it's a class of really small kids (K-2), I would also assemble the ear muffs in advance. I might let them glue the muffs on the tea lights with glue dots, and draw the faces on the snow men. They will still have plenty of fun and you'll be happy you simplified it for them. Adjust the prep according to age.
Here's some stuff you might need or even want for this craft:
(contains affiliate links)
[box] [/box]
~Melissa – KidFriendlyThingsToDo.com