When I was little, my mom would set out a punch bowl full of eggnog while we decorated the Christmas tree. The bowl was adorned with little crystal glasses hanging from the edges. It was so much fun, scooping eggnog into our little glasses.  I try to keep that tradition going with my family.  Having 4 young, rambunctious kids though…I've changed it up -a bit. We like to keep things simple and fun around here. Come on in, for  my simple version of Mom's Eggnog Recipe….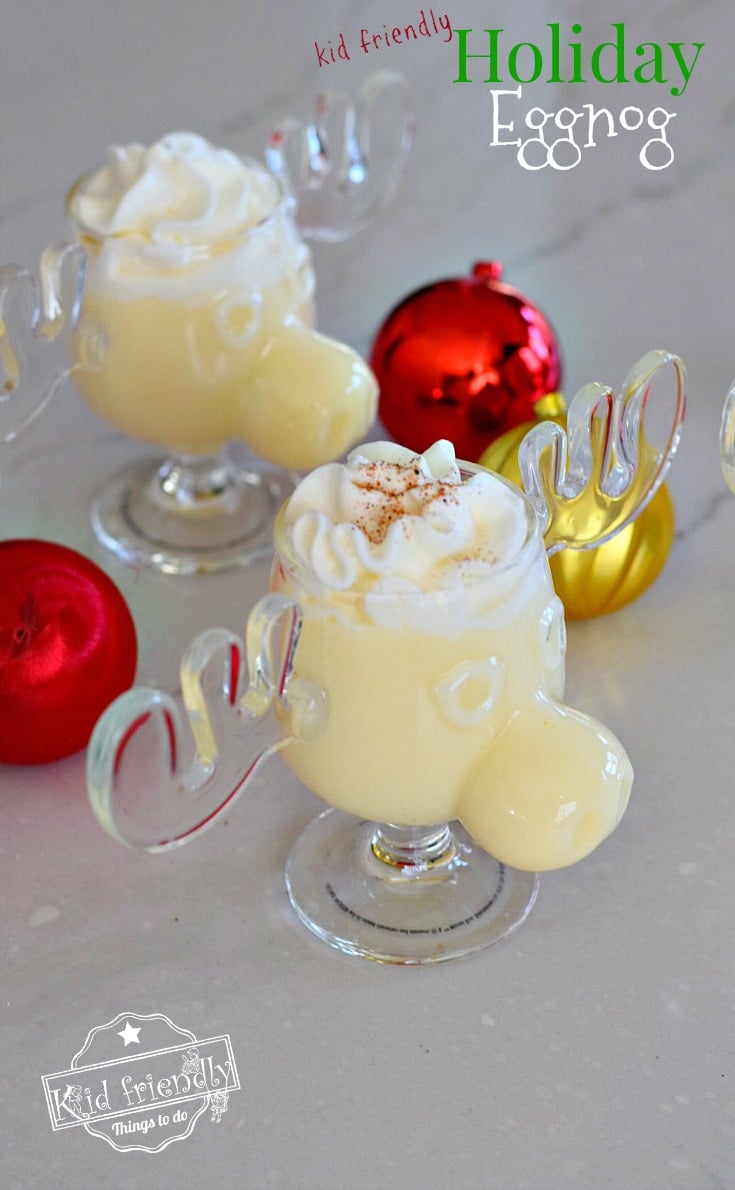 With my two year old maniac pulling ornaments off of the tree as fast as we can hang them…we've ditched the punch bowl. Once our eggnog has cooled off, it goes right back in the milk jug. When we're ready for more, I just set out some cups and add a candy cane for the kids! Voila'.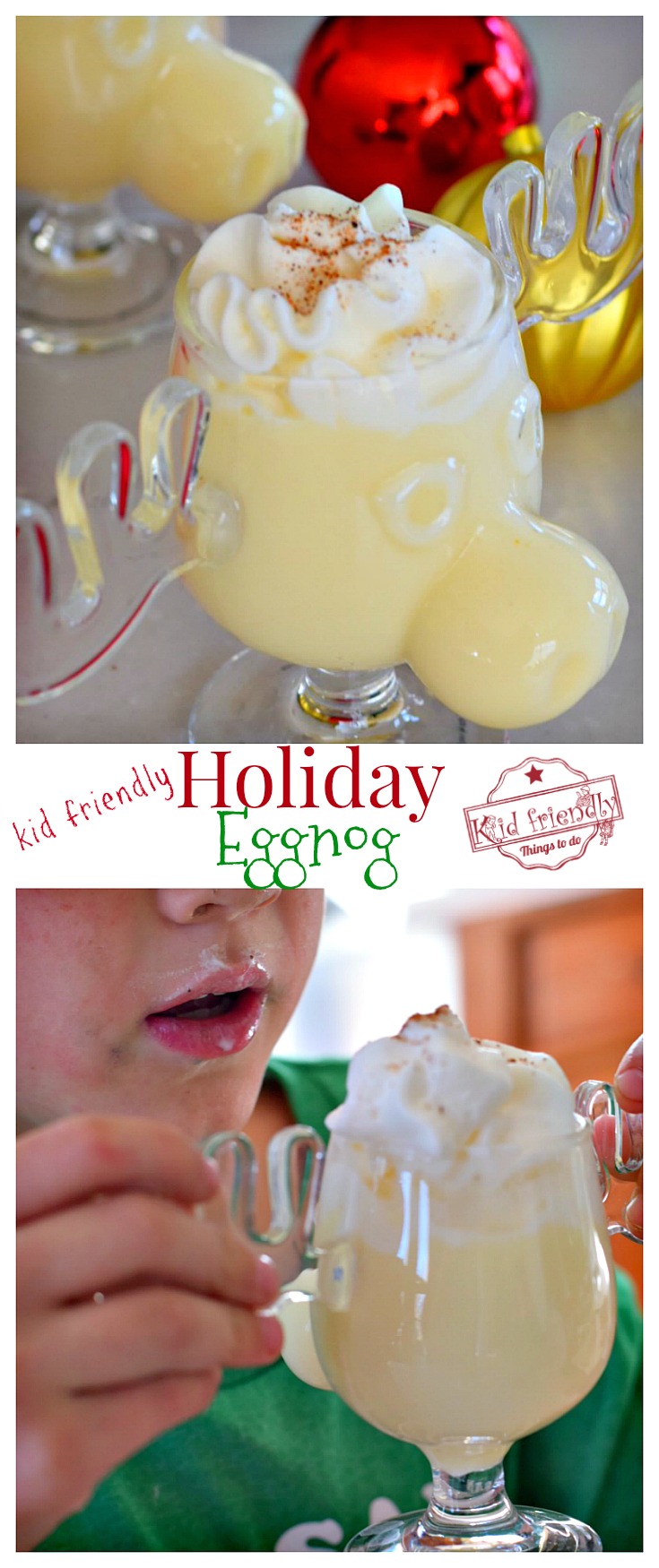 This is so much better than the store bought. It has far less sugar and doesn't cost $5.00 for 1/2 gallon!
Storage Tip:Use a funnel to transfer the eggnog into your empty jug of milk! Store in the refrigerator. Just, be sure to label it. My brother-in-law once used my Egg Nog to mix the mashed potatoes. Interesting flavor for mashed potatoes!
Print
Easy Homemade Eggnog
Ingredients
1

& 1/3 c of sugar

8

egg yolks

1

t of salt

16

c of milk=1 gallon

4 tsp

vanilla
Whipped topping
8

egg whites

12 Tbsp

of sugar
Optional Topping – Ground Nutmeg
Instructions
Instructions
Divide your egg yolks and whites into two separate bowls
In a large cooking pot, over medium heat – Mix sugar, egg yolks, and salt stirring often
Add the milk and mix in
Cook and continue to mix until the mixture coats a metal spoon or the top is frothy (this should only take a few minutes)
Remove from heat and add vanilla
Topping suggestion
In a mixing bowl…beat the egg whites, gradually adding the 12Tbsp. of sugar. Keep going until a soft peak forms
Transfer your liquid to your serving bowl. Fold in the whipped topping. Sprinkle some nutmeg in.
Notes
Tip:Start mixing the egg whites for a couple of minutes on their own before you start to add the sugar. The sugar, if added too early, can have the reverse affect on whipping. It could make it go flat.
~Melissa – KidFriendlyThingsToDo.com