So, what do you think? I'm not the best at making fancy wreaths. I prefer to tackle the cute ones. I showed the new Rudolph Wreath to my little guy and he gave me a bear hug. I guess that's a pretty good indication that it's a hit with the kids! Oh…it's inexpensive too! Thank goodness for that, right? I paid under $10 for my supplies. A nice bonus!

For this DIY Easy Rudolph Christmas Wreath – you'll need:
A grapevine wreath – I found mine at Walmart
A brown hat – I found this at The Dollar Tree
Fiberfill
1 8×8 in. square of cardboard, wood, or Styrofoam board – basically something sturdy
Large white pom-poms – 2
Google eyes – 2
1 Large red pom-pom
A set of brown mittens – also a Dollar Tree find
Warm or Hot glue gun and sticks – I craft a lot with my kids, so I prefer the warm version
A red bow – optional
Now: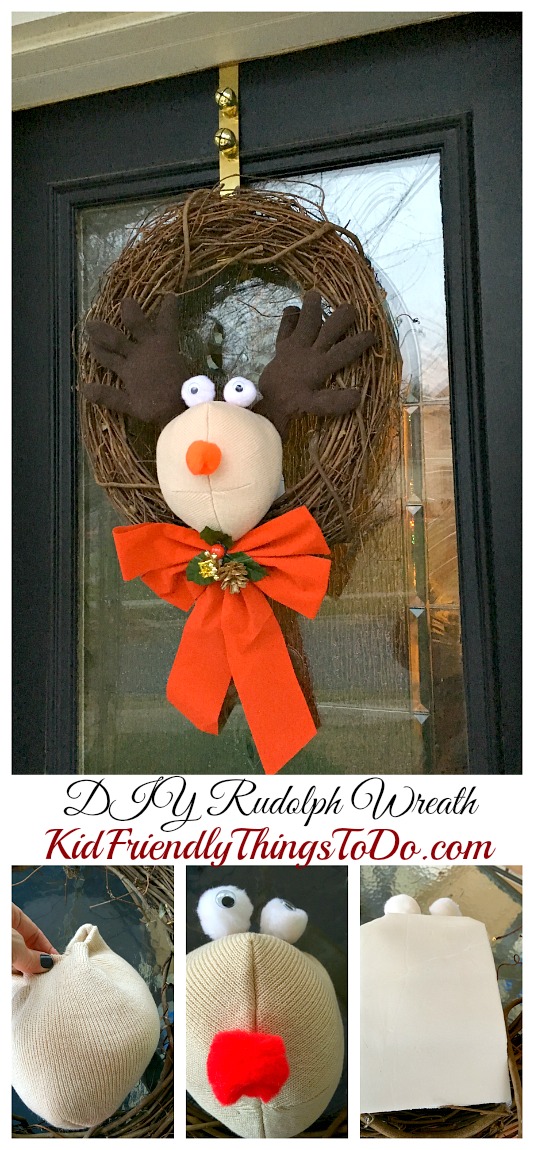 Fill your cap with fiberfill and glue to secure
Glue the cap to your Styrofoam board making sure there is a little board sticking out at the bottom to glue to the wreath
Use your glue decorate it with the white pom-poms for eyes with google eyes glued to the center of those and the red pom-pom for Rudolph's nose
Hold the wreath up and making sure that Rudolph's muzzle is resting slide the bottom of the board down the back of the wreath and glue to secure it to the grapevine
Fill the brown mittens with fiberfill and glue the ends together to seal
Glue those so the wrist portion is behind the head of Rudolph sticking out like antlers – I faced the thumb portion toward the wreath
Glue the fingers, spread out to the sides of the wreath – this is important to give the head more stablity
Add your red bow to the bottom, and if you want, a ribbon to the top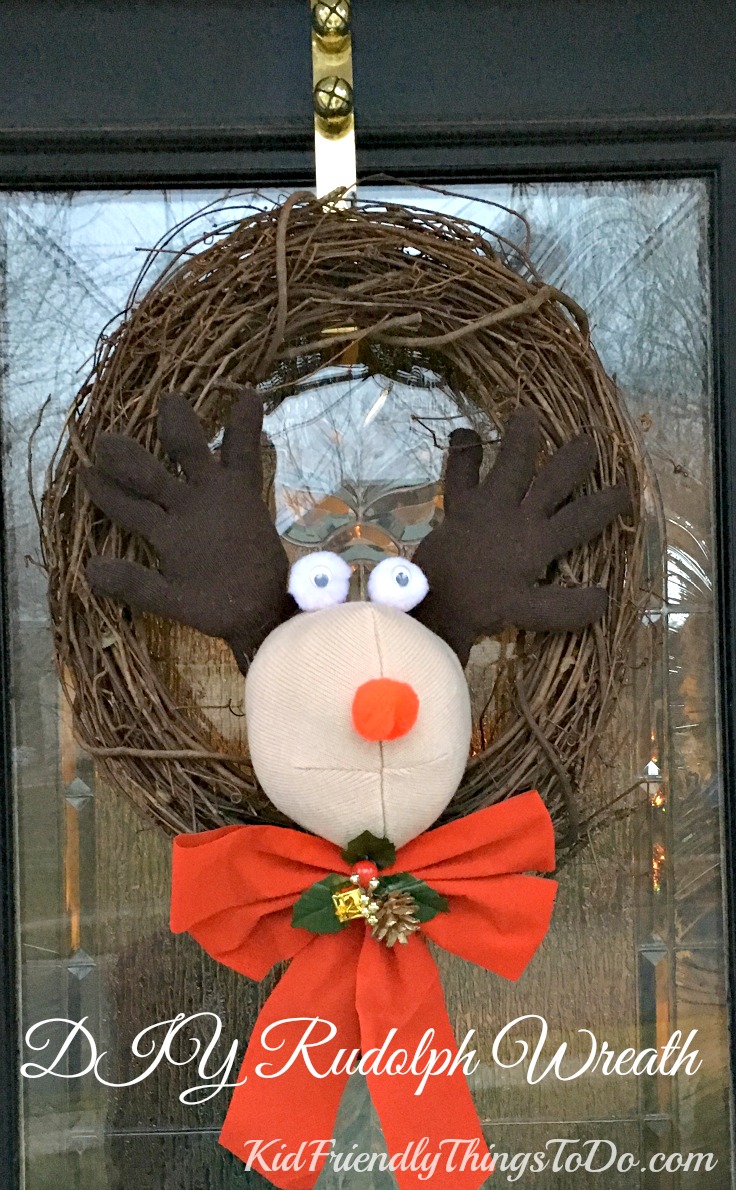 You're done! Enjoy your cute wreath!
Here's some stuff you might need or even want for this wreath:
(contains affiliate links)
[box] [/box]