Make A "No Sew" Snowman Made out of Socks. Easy to make and so cute. A perfect winter craft for the kids.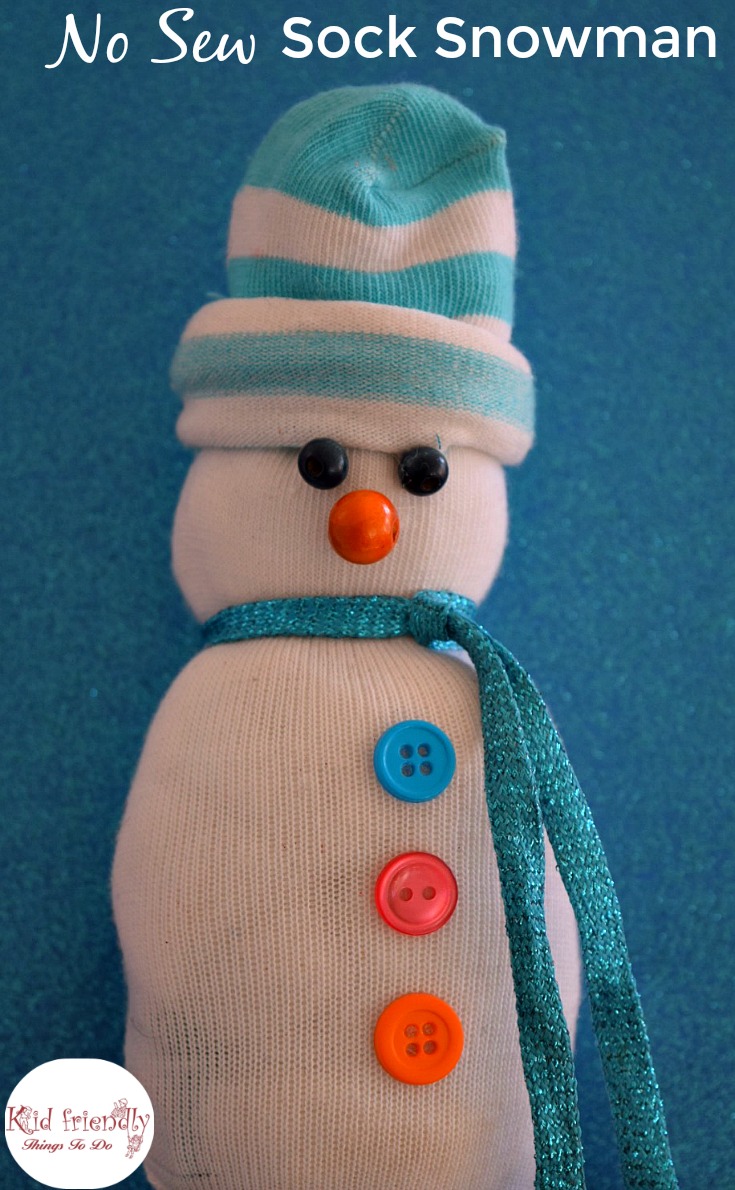 Snowman Made out of Socks
You can make this cute and cuddly Snowman out of 2 socks. I found 3 pairs of socks at the Dollar Tree for $1.00 and made this cute little guy in no time at all.
Are you looking for snowman crafts? Try some of my other ideas, like:
You'll Need:
A white ankle sock for the Snowman
Another ankle sock for the hat
Fabric Glue
Vase Fillers, dry beans,  or beads to weigh the sock down
Stuffing – or – Quilter's Batting
Ribbon for a scarf
Buttons and Beads for Decoration
Now, On To The Snowman:
Put Vase Fillers, or the material  you chose to weigh the snowman down into the bottom of the sock – about 1/4 cup full
Then stuff the rest of the sock with the stuffing
Glue the top of the sock
Take your other ankle sock and start rolling it up from the open ankle section to the toe section, leaving about 2-3 inches unrolled – glue to secure
Pull the little sock hat over the top of the snowman – you can glue to secure – or make more sock hats for dress-up fun!
Tie a ribbon around the neck of the Snowman for a scarf
Decorate with your beads and buttons!
[box]
~Melissa – KidFriendlyThingsToDo.com – kid-friendly crafts, recipes, party ideas, fun foods, and fun ideas for the whole family!