Oh my goodness. I have found my new favorite craft recipe. Salt Dough is so much fun! Last weekend, the kids and I made a couple of different ornaments with salt dough and I can't wait to share the recipe and the "how to" on our Melted Snowman and Simple Candy Cane Ornament. Come on in and I'll share A DIY Melted Snowman and Candy Cane Salt Dough Ornament Idea and Recipe for Christmas with Kids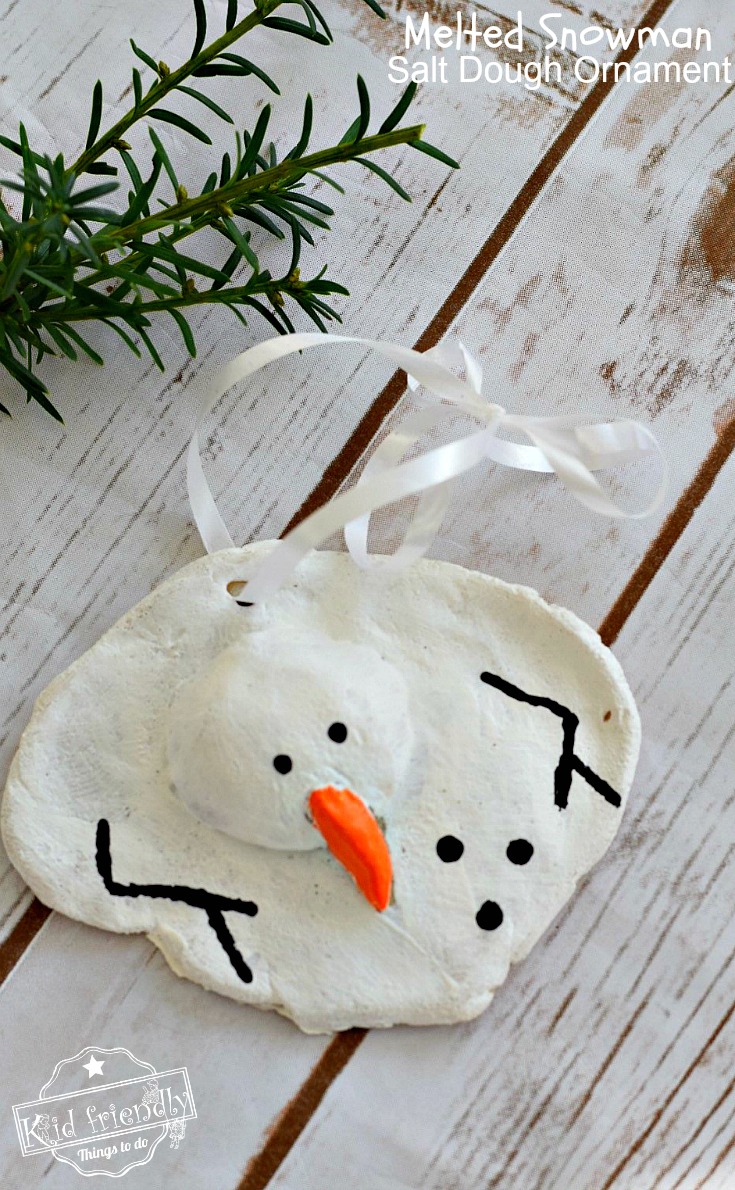 Here's a Basic Salt Dough Recipe:
You'll Need:
2 cups of flour
1 cup of salt
1 cup of water
Instructions:
In a large bowl, mix the salt and flour
Gradually add the water in until it forms a nice thick dough. Don't add too much or it will be a sticky mess
That's it! You have dough ready to play with and bake
Molding and Playing:
Set out some wax paper for the kids to make their shapes on
Don't forget to poke a hole in your creation – a straw works great for that
When you're ready to bake, transfer the creation still on wax paper to a baking sheet
Baking:
Bake at 250 degrees for about 1&1/2 hours
Finishing:
Paint as needed – you can also add glitter glue
Let dry
Seal with Modge Podge or another clear craft sealant

To Make a Melted Snowman:
Give the kids a ball of dough and let them roll it out into an oblong shape for the body
Give them a much smaller ball of dough to shape into the head
Place the head somewhere on the body
Mold a carrot nose out of a little piece of salt dough and attach it to the head
Don't forget to use a straw to make a hole for hanging
Bake, cool, and paint like above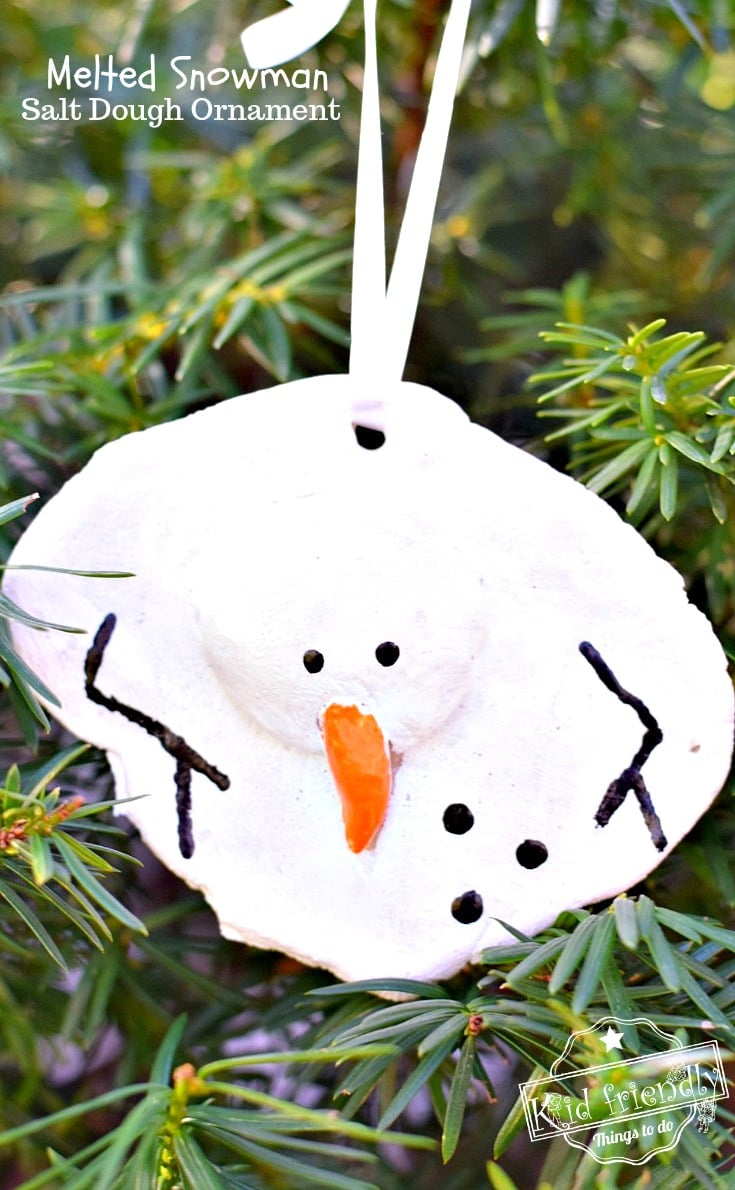 Candy Cane Salt Dough Ornament:
(This makes about 2 dozen candy canes)
Make the basic salt dough recipe
Make another basic recipe, but this time add red food coloring to the water before mixing in with the flour/salt mixture
Instructions:

Take a pinch of salt dough from each color and roll them just like you would with playdough to form long tubes

Wrap the 2 tubes around each other like the image above and shape into a candy cane shape
Bake as directed at the top of the post and seal when cooled
Add a ribbon to the top for hanging
That's it!
Here are my top Amazon Picks for A DIY Melted Snowman and Candy Cane Salt Dough Ornament Idea and Recipe for Christmas with Kids
(affiliate links)
[box] [/box]

Merry Christmas Everyone!