I don't know where the craft world would be without toilet paper rolls! Seriously! I just love this cute little spider! Every time I look at this little guy, I smile! I think you can use him as a treat holder, in a bug unit for school, a little spider decoration for Halloween or a bug birthday party! He's easy and fun to do! Here's what you'll need:
For one spider:
Toilet paper Roll
Paint – your color choice
Glitter
Scissors
Google Eyes
Puffy Paint for the mouth
Hot Glue
Dixie Cup or Cupcake Wrapper – if you want to use your spider as a treat holder
Now,:
Add some glitter to the paint for a shimmery spider, and paint your toilet paper roll
When that's dry, cut the legs by cutting strips down the tube about 1/4 inch wide stopping about 2 inches from the top. You'll end up with something that looks more like a squid, but no worries, look at the next step.
Cut the extra legs from the front of the spider, leaving you with 8 legs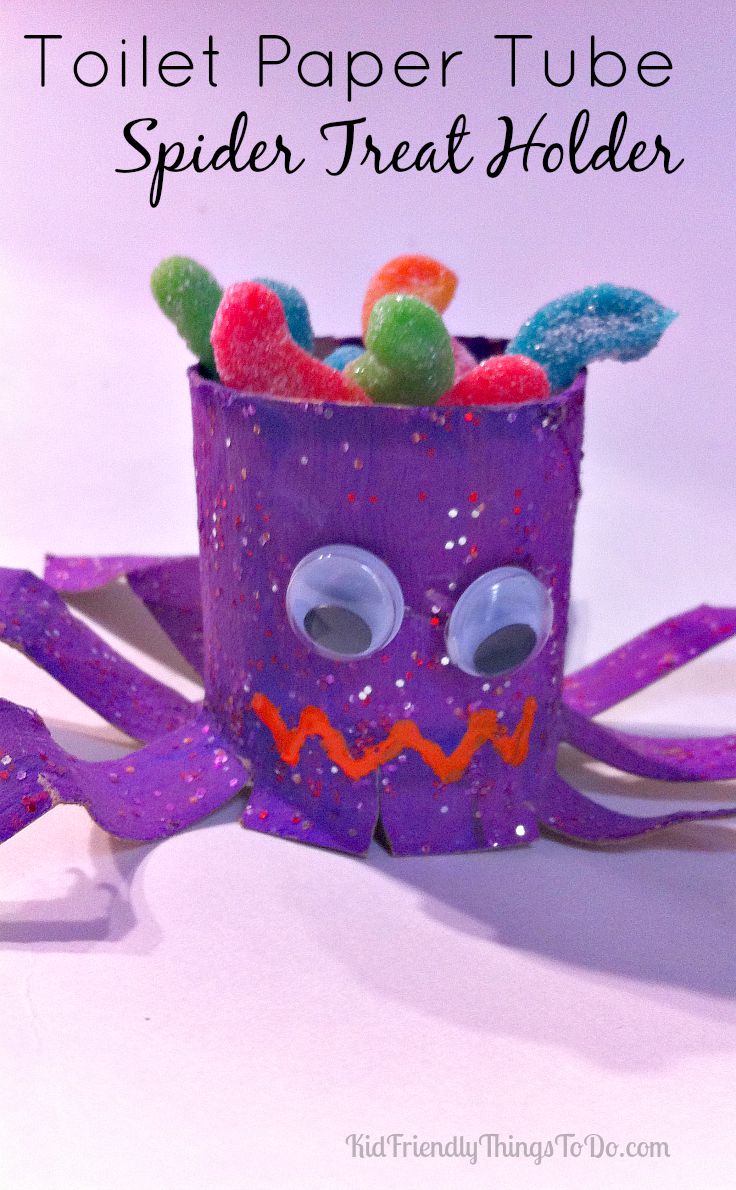 Bend the legs up so they are flat against the table
Give the ends of each leg a bend down toward the table – now he's walking!
Add google eyes, and a painted mouth – I used puffy paint
If you plan on putting treats in your spider – Push a Dixie cup or cupcake wrapper down into the top of the spider, and glue to secure
Add treats! The weight of the treats will squash him down a bit
That's it! Happy Halloween!
Melissa – KidFriendlyThingsToDo.Com