I think you can use this Toilet Paper Tube Spider as a treat holder, in a bug unit for school,  a little spider decoration for Halloween, or a bug birthday party. It's so easy and a lot of fun to make.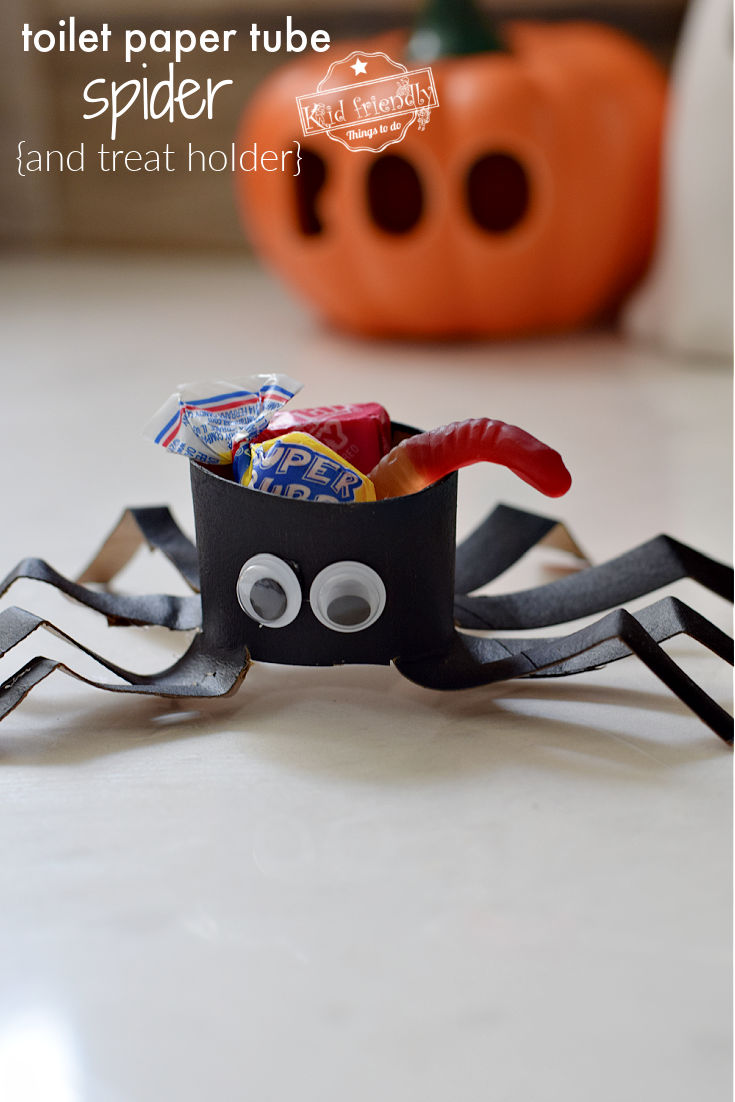 Toilet Paper Tube Spider Craft and Treat Holder
Are you looking for Halloween Crafts? Check out some of my other posts, like: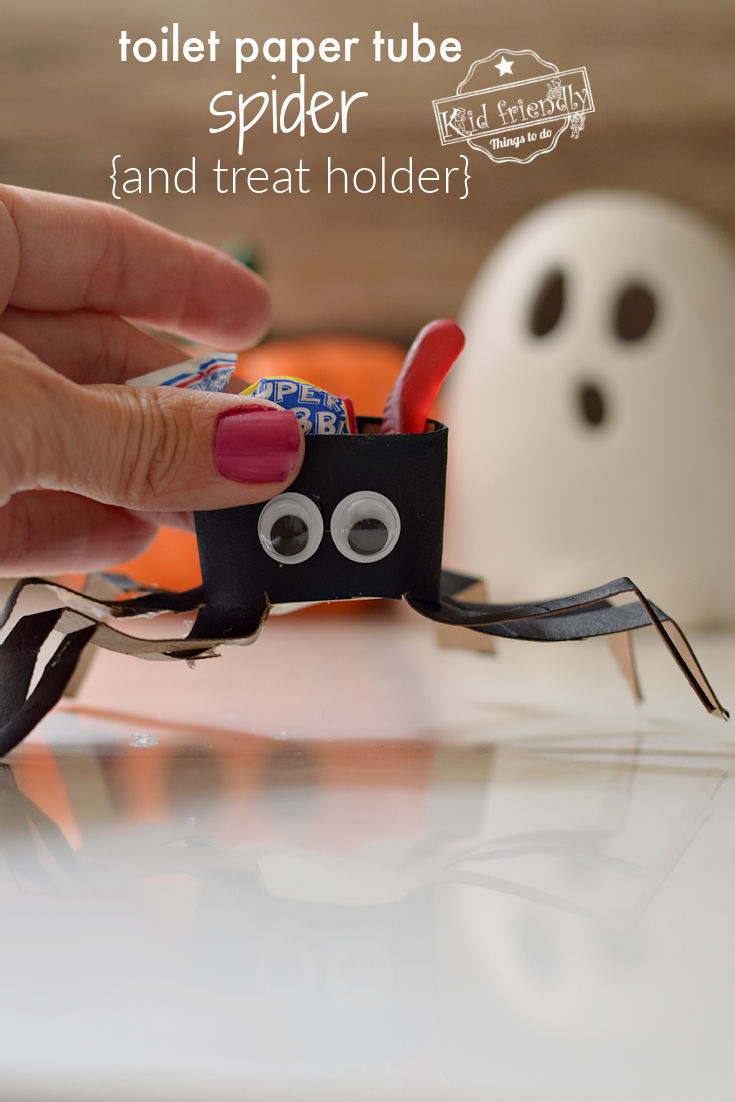 I don't know where the craft world would be without toilet paper rolls. I just love this cute little spider. Every time I look at this little guy, I smile.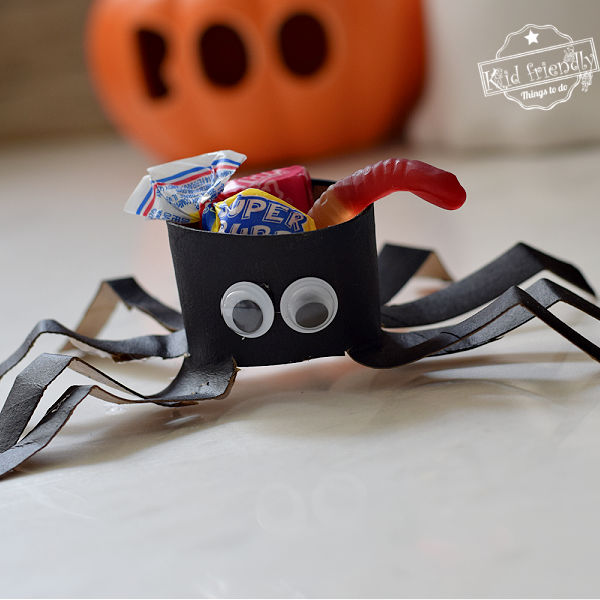 For one spider:
Toilet paper Roll
Black Paint
Scissors
Google Eyes
Low temp. glue gun, tacky glue, or glue of your choice
*Optional – Dixie Cup – if you want to use your spider as a treat holder
Instructions: 
Paint the toilet paper roll
When that's dry, cut the legs by cutting strips down the tube about 1/4 inch wide stopping about 2 inches from the top. You'll end up with something that looks more like a squid, but no worries, look at the next step.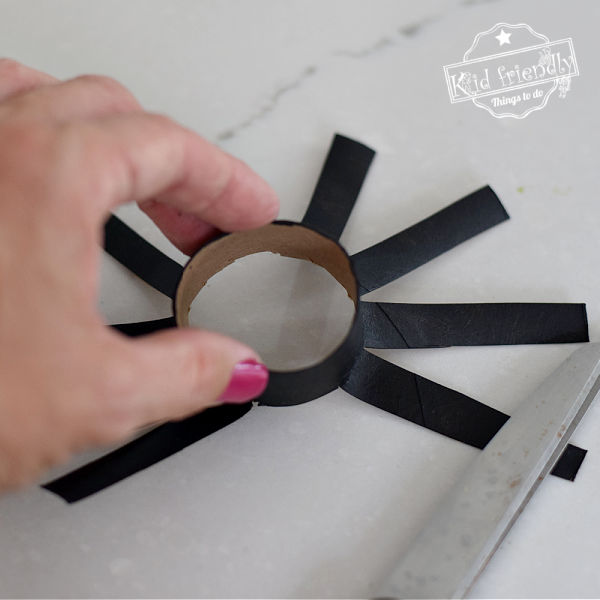 Cut the extra legs from the spider, – 2 in the front and 2 in the back –  leaving you with 8 legs
Bend the legs up so they are flat against the table
Give the ends of each leg a bend down toward the table
Add google eyes with glue
To add treats: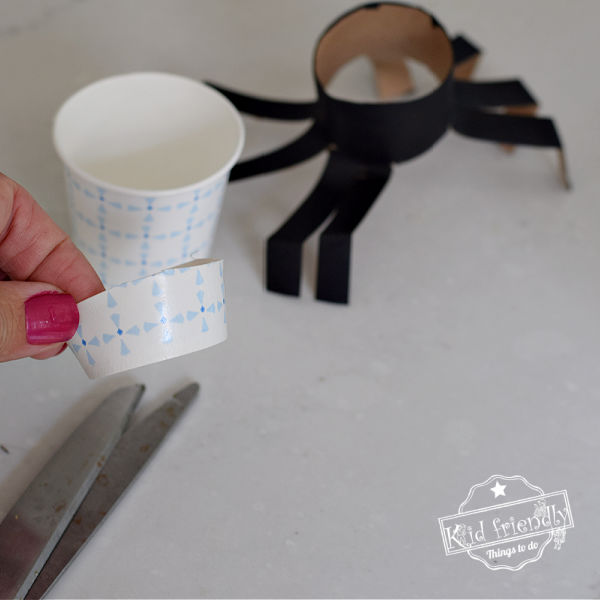 If you plan on putting treats in your spider – cut the end of the Dixie cup to fit into the toilet paper tube
push the small bottom of the Dixie cup into the toilet paper tube. It should wedge itself, but if you need a tighter fit, then you can add glue to secure it
Add treats. The weight of the treats will squash him down a bit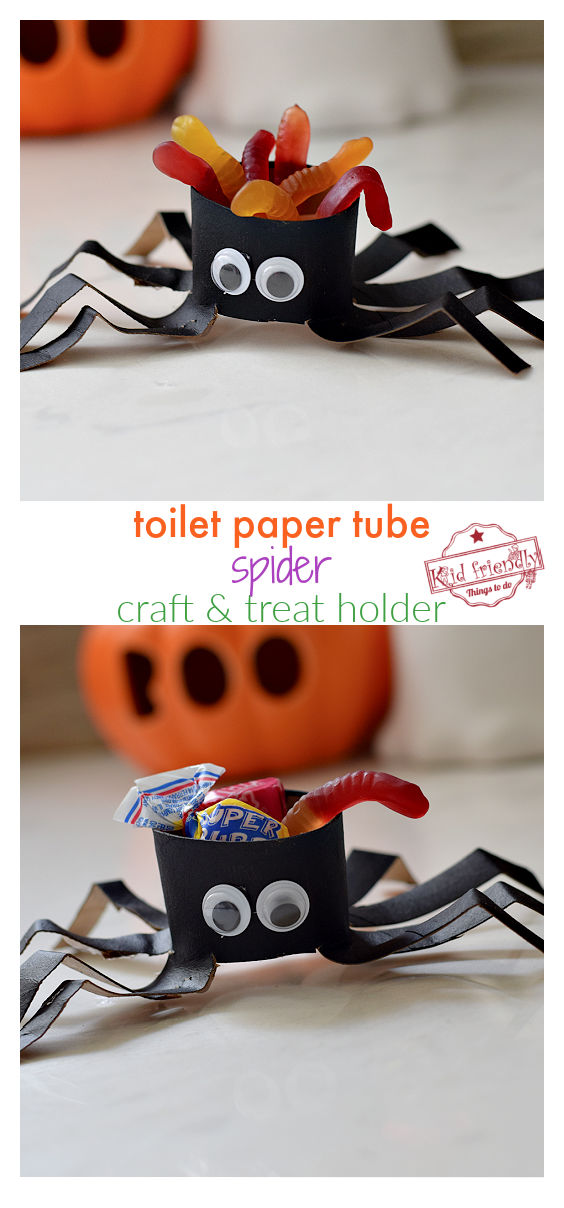 Melissa – KidFriendlyThingsToDo.Com