Here's one more simple and cute Thanksgiving craft to add to your list of possibilities with the kids. Make an adorable cornucopia out of paper plates, let the kids color some fruit and hang it up to enjoy! Come on in and I'll share the "how to" with you: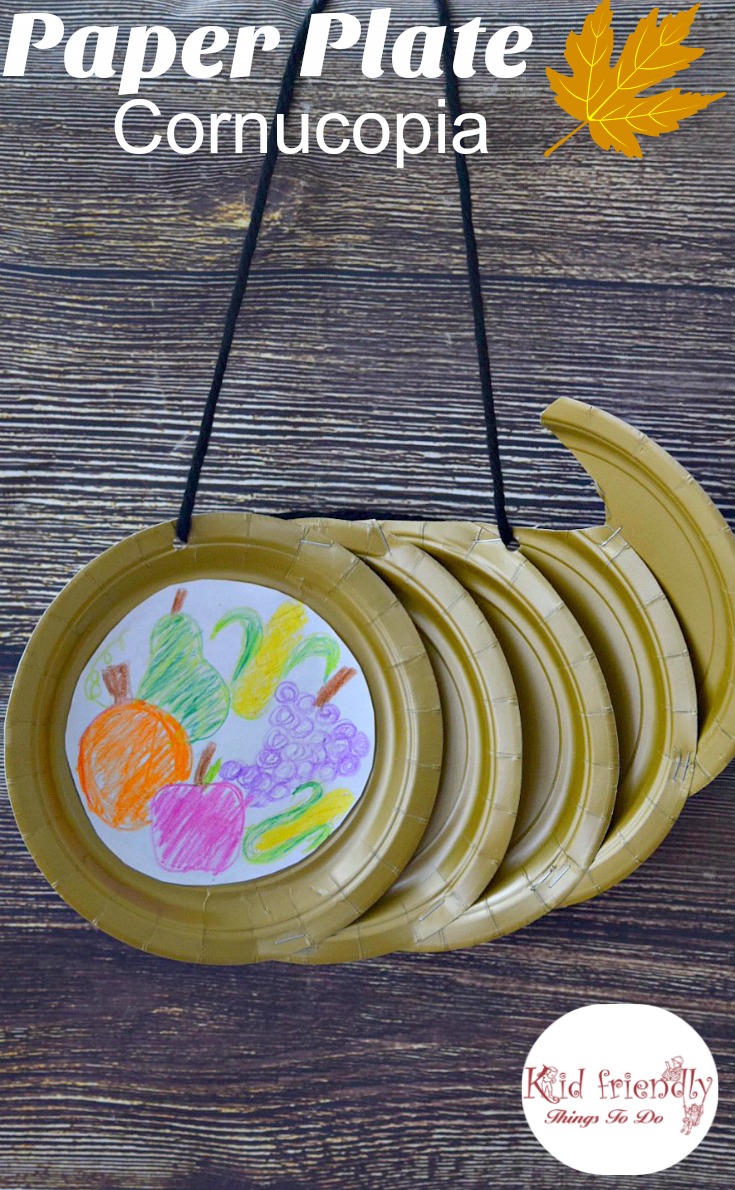 Here's what you'll need for this Thanksgiving Cornucopia Craft for kids: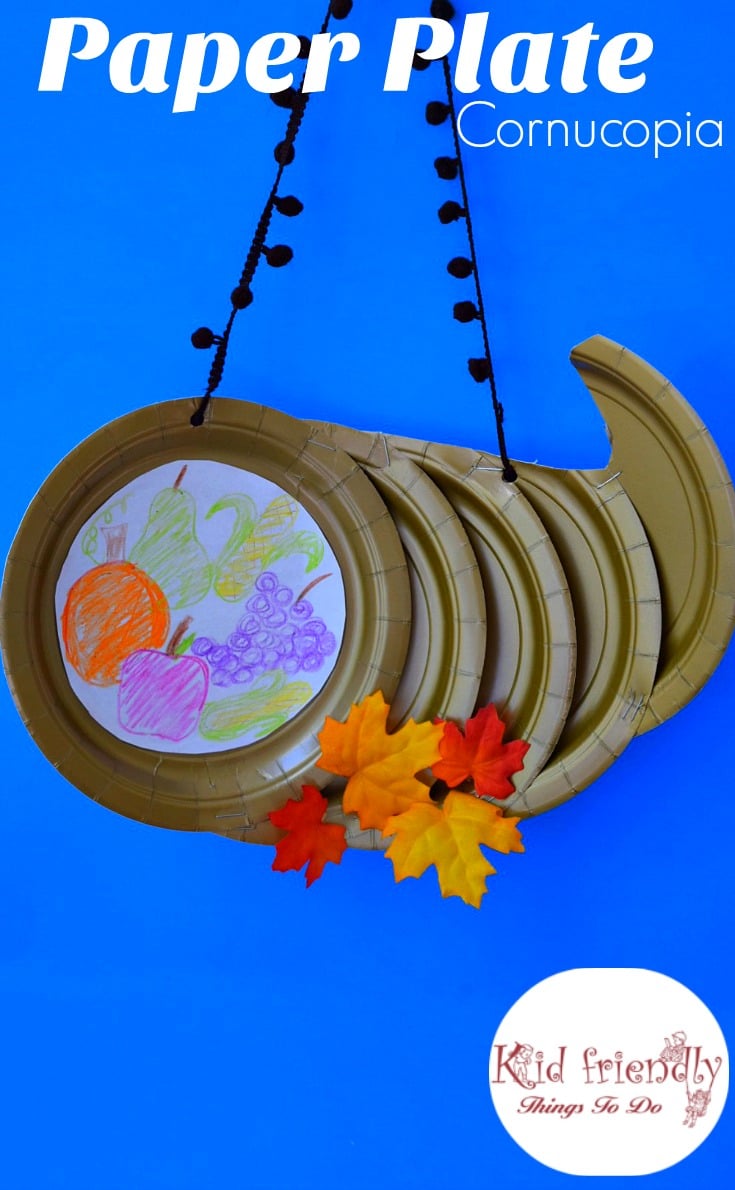 5 dessert sized paper plates – gold or brown, whichever you can find
stapler
white paper
crayons or colored pencils
glue
scissors
hole punch
ribbon, or yarn to hang it with
Optional – fall silk leaves as embellishments
Now, on to the fun: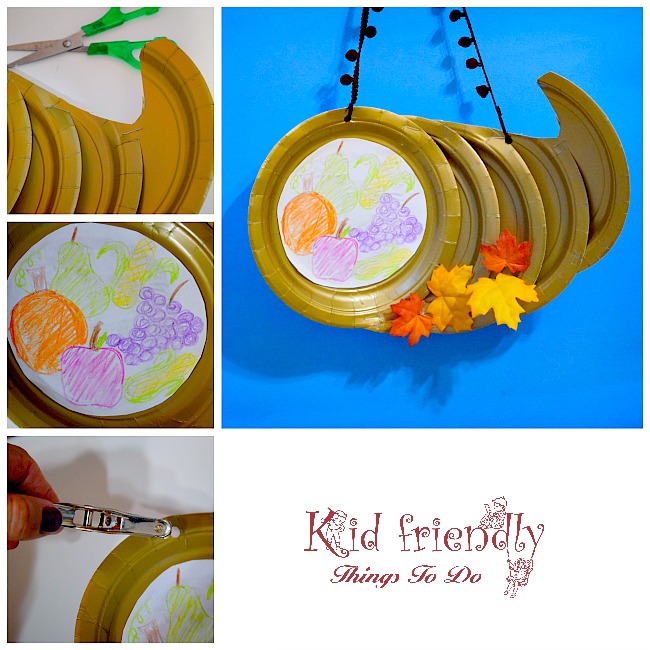 Fan the 5 plates out so the edges are overlapping
The last one should be a little pushed up so it is a bit higher than the others, like it's curving upwards
Staple them together
Take your scissors and shape the top to resemble a cornucopia – leave the top 2 plates alone and make a curved tail out of the last 3
Cut the white piece of paper so it fits inside the center of the dessert plate
Let the kids color some fruit and vegetables onto the white sheet of paper
Glue that down to the front dessert plate
Punch holes in the top of the cornucopia for hanging and tie yarn or ribbon to the holes
If you feel like it…Add silk leaves for embellishments
You are done, my friend!
Here's my Amazon picks for this Thanksgiving Cornucopia craft:
(affiliate links)
[box] [/box]
~Melissa – Kid Friendly Things To Do
[box]