Love Bug Homemade Valentine's Day Card | Kid Friendly Things To Do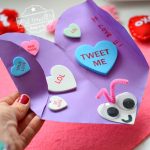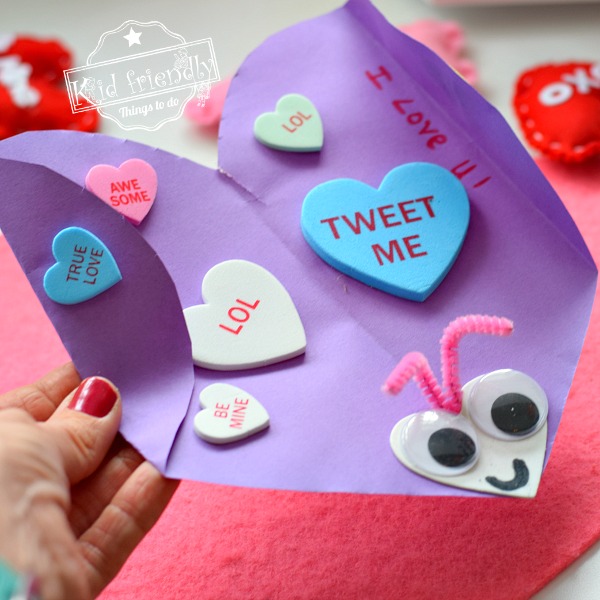 Posted by Melissa in Arts & Crafts, Valentines Day | 0 comments
This sweet Valentine's Day Paper Craft is so easy to make. Make this a special Homemade Valentine's Day Card for mom, dad, friends and loved ones. This cute Love Bug Valentine even has hidden messages that are revealed when you lift up the Love Bug's wings. Come on in and I'll share this cute Valentine's Day Craft with you…
Homemade Valentine's Day Card:
I love that the kids can make little love notes under the winds for an extra special surprise.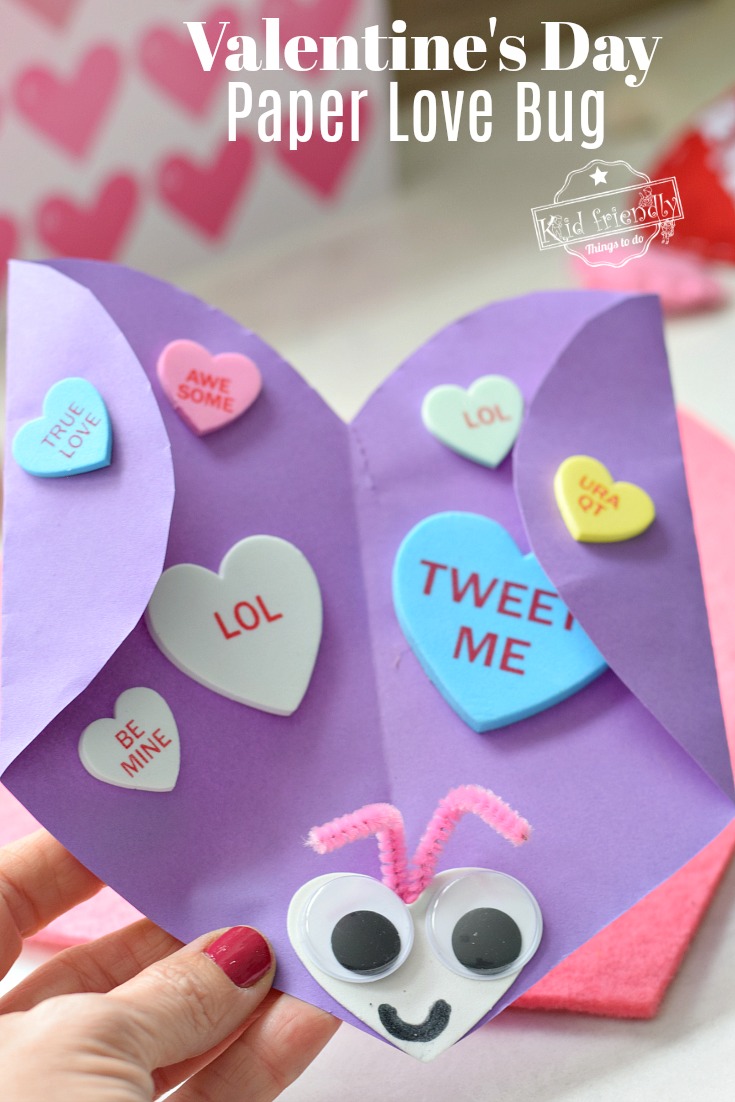 Here are my top Amazon Suggestions for this Valentine's Day Craft:
(affiliate links)
Here's What You'll Need to Make this Love Bug Craft:
Construction paper
Heart stickers of various sizes
1 piece of pipe cleaner cut in half and folded into a V for the antenna (Black or Valentine's Day Colors)
Google eyes – I like the really big ones – about 1 inch wide
Markers for the mouth and notes
Scissors
Glue – Unless you get the self-adhesive eyes. If you need glue…I love Fabri-Tac Glue for this project, but you can use any type of kid-friendly glue that you have
Optional: Velcro stickers to hold down the wings and hide the messages
Instructions for this Homemade Valentine's Day Card: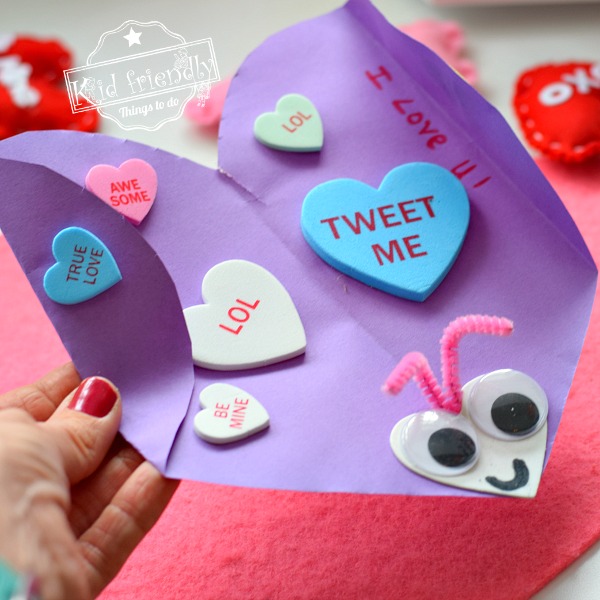 Fold the paper in half and cut out a large heart for the kids to decorate
Fold the wings over and let the kids write messages under them
Decorate with stickers using one large heart sticker for the head
Stick the antenna under the top of the Heart Stickers that you used as the head, and add the Googly eyes
Use Fabri-tac or putty to hold the wings in place, but don't seal them
Recipients can open the wings to see their message!
~Melissa – KidFriendlyThingsToDo.com