These Valentine Mice are such a cute treat for the kids. They are a craft and a fun snack for Valentine's Day all in one. Perfect for Valentine's Day Craft, Christmas Craft or your Cinderella Birthday Party. Come on in and I'll show you how to make this cute craft…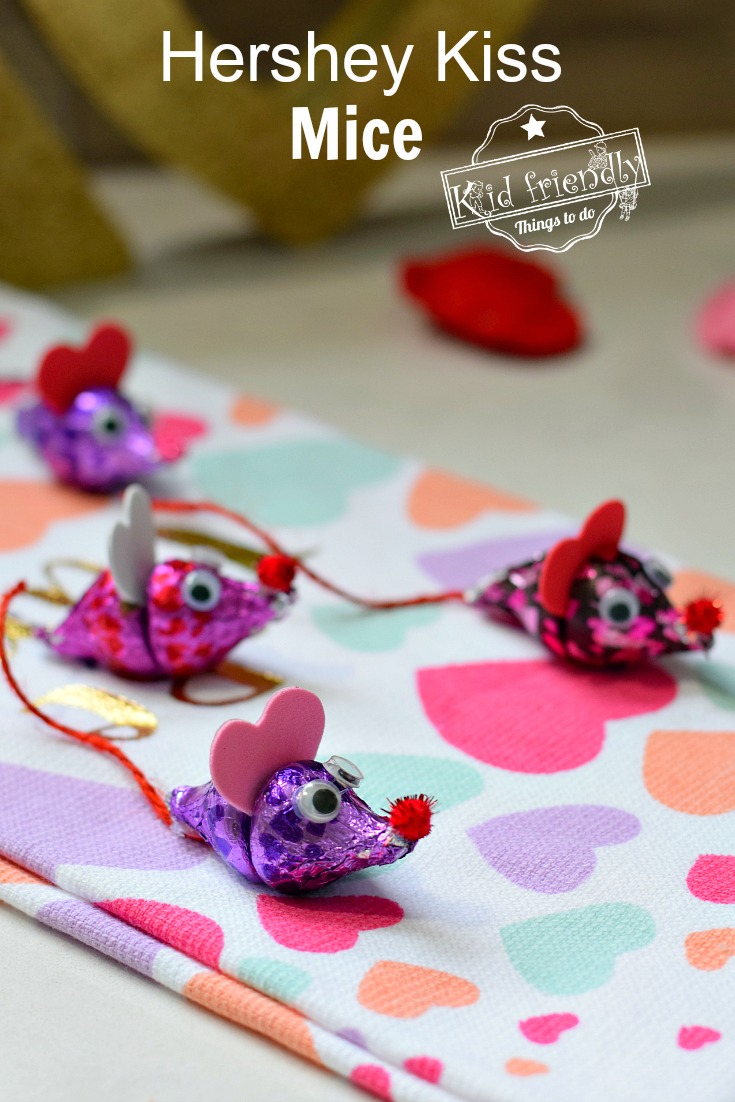 Hershey's Kisses Mice: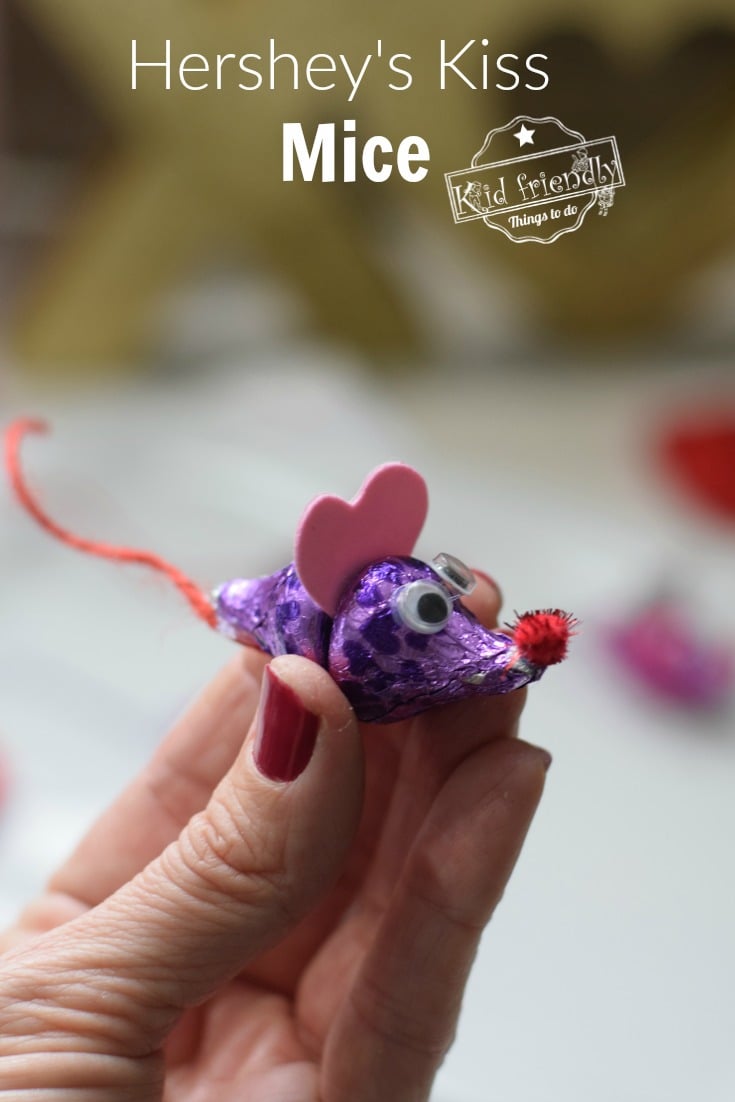 These are so cute and so easy to make.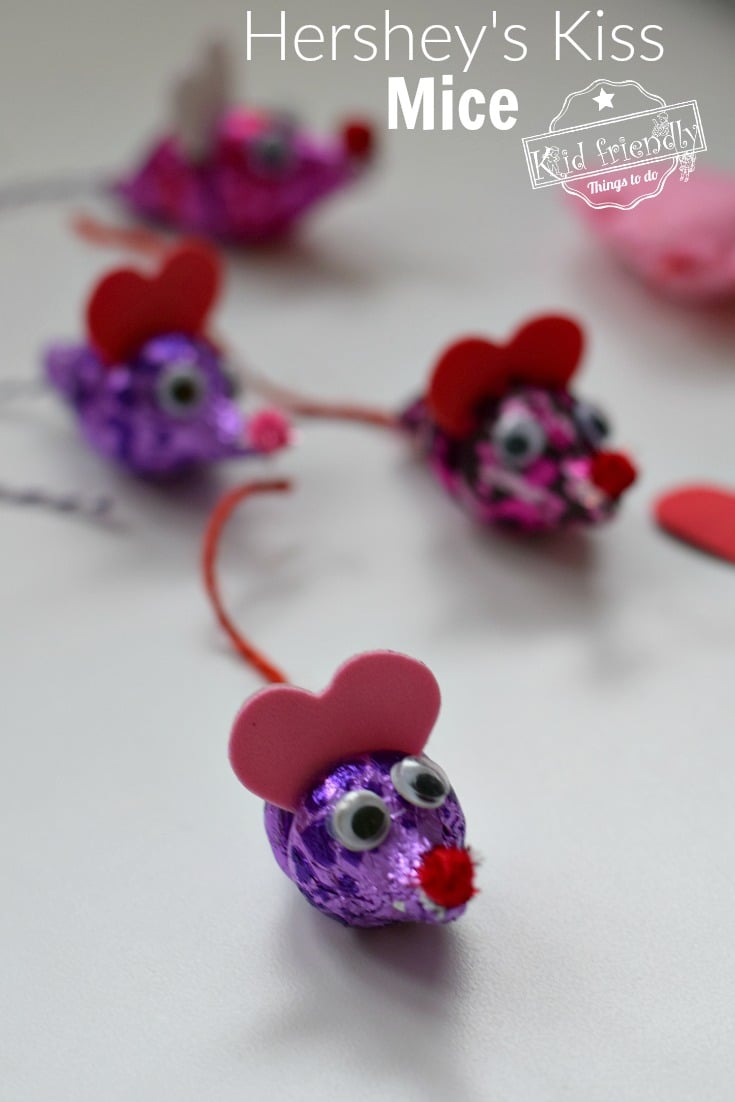 I made one for each of my kids to have a fun after school treat.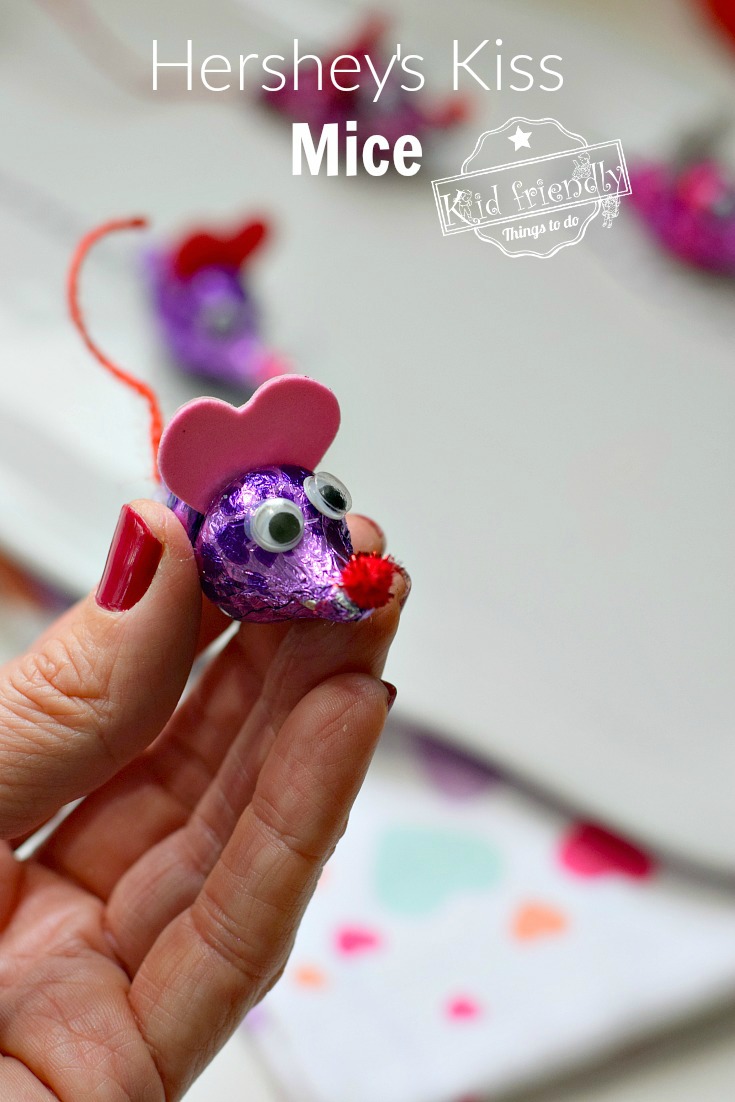 But, these would also make a cute Valentine's Day party craft or Cinderella Birthday Party Treat.
Here are my top Amazon Picks for this cute Hershey's Kisses Mice Craft:
(affiliate link)
[box] [/box]
Here's What You'll Need to make these cute Mice:
Hershey's Kisses – 2 for each mice
Foam Hearts – I used foam stickers, but didn't peel off the backing
Googly Eyes
Small pom-pom for the nose – I used Valentine's Day colors, such as purple, pink or red
Twine, yarn, string, or ribbon for the tail (about 2 inches in length)
*twine, in my opinion, is a great choice. It's stiff enough to make the tail appear realistic
Glue – A low temp glue gun will work but will melt the Hershey's Kiss, tacky glue or Fabri-tac would probably work the best as they stick almost immediately for us impatient ones and won't melt the chocolate
Instructions for this craft: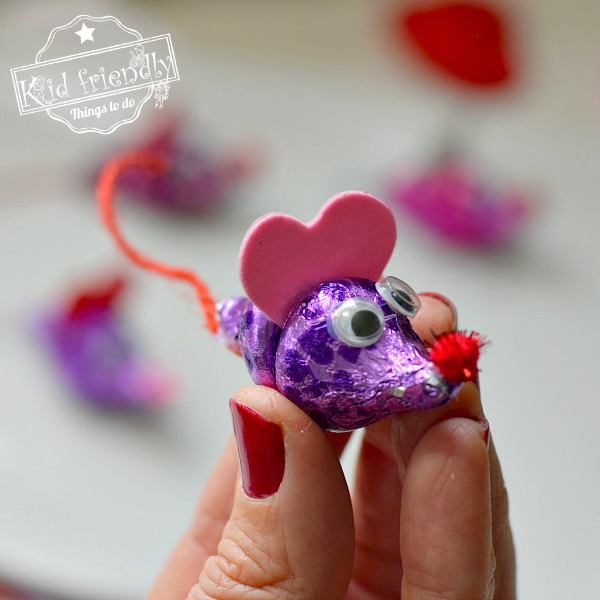 Glue the bottom of the foam heart onto the bottom of one of the Hershey's Kiss
Glue the bottom of another Hershey's Kiss to the other side of the foam heart
*Here's a little tip – I noticed that the mice sat up better if the back Hershey's Kiss (the tail end) was up a little higher than the front, so they are not perfectly even
Once the glue has set up and you can handle the Hershey's Kisses, glue the eyes and pom-pom nose onto the front Hershey's Kiss and the twine tail onto the tip of the back Hershey's Kiss
Let the glue dry
That's it!
What are some other Valentine's Day Crafts that are made with Candy?