Easy Love Bug Candy Craft – A Valentine's Day Homemade Craft | Kid Friendly Things To Do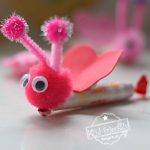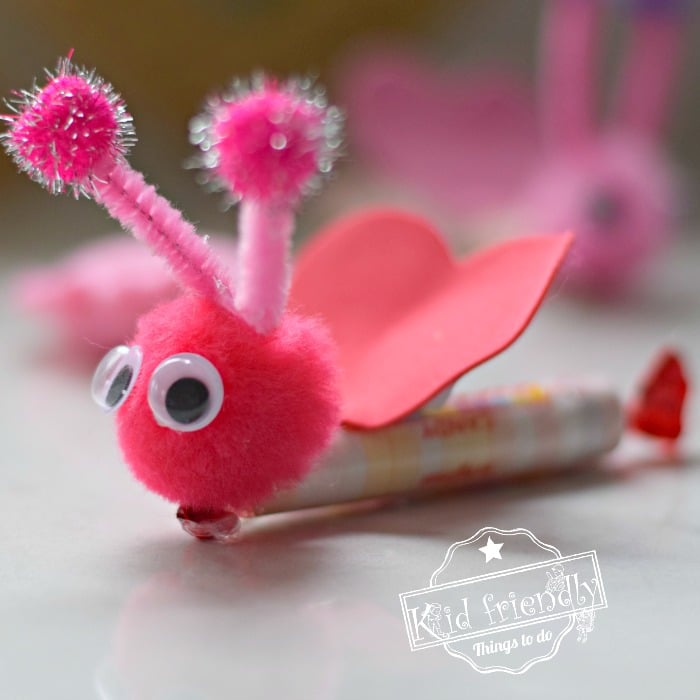 Posted by Melissa in Arts & Crafts, Valentines Day | 0 comments
Make this cute little love bug for your little love bugs this Valentine's Day. They will be so excited to see the body is made out of candy. It's a Valentine's Day Homemade Craft that's also a fun treat for kids. Come on in and I'll show you how to make this Easy Love Bug Candy Craft…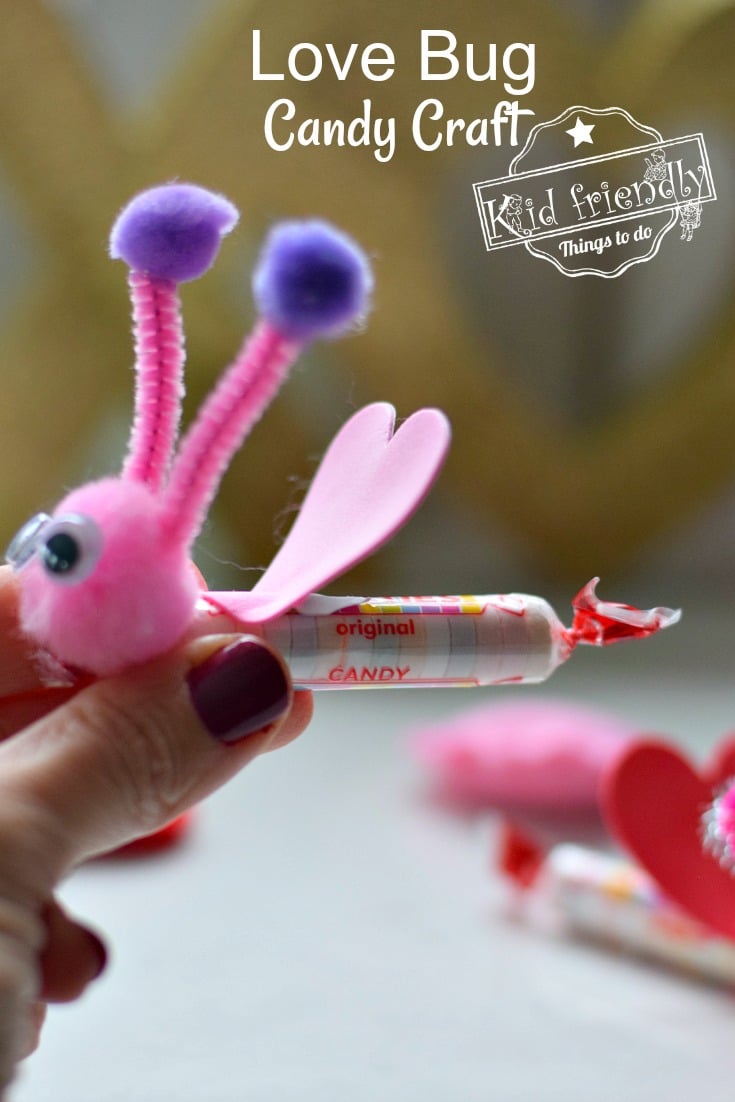 You could also make this Valentine's Day craft with the kids.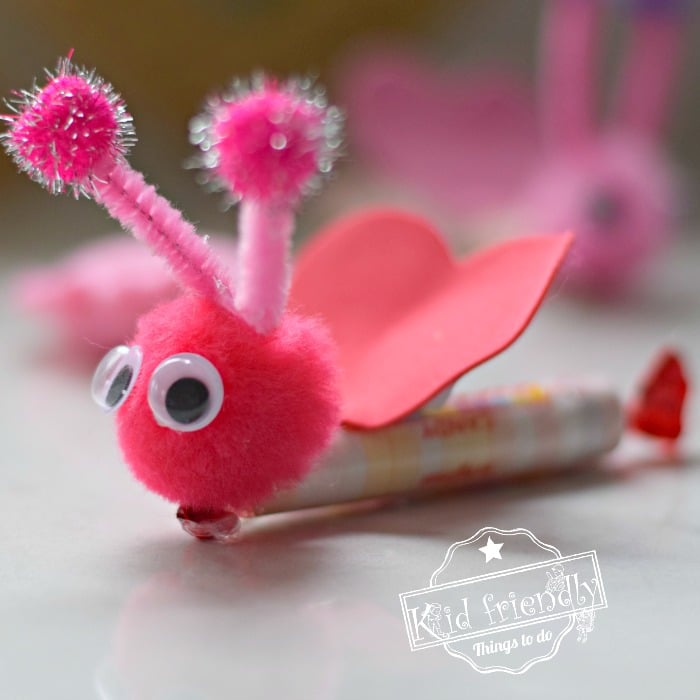 They'll love seeing their candy creature come to life.

Of course, they'll really love eating it.
Here are my Top Amazon Picks for this Love Bug Valentine's Day Craft to Make…
(affiliate links)
Tips for making this Valentine Craft Idea with the kids…
use either a low temp glue gun or Fabri-Tac (my glue gun alternative glue). Fabri-tac is instantly sticky and will hold most everything with little wait time. A low temp glue gun will give you no downtime but will get quite warm, so be extra careful around them
I would NOT use a high temp glue gun. They can do a lot of damage to the candy wrapper, yourself and the kids.
Finally, Here's the supply list and instructions for this cute little Love Bug…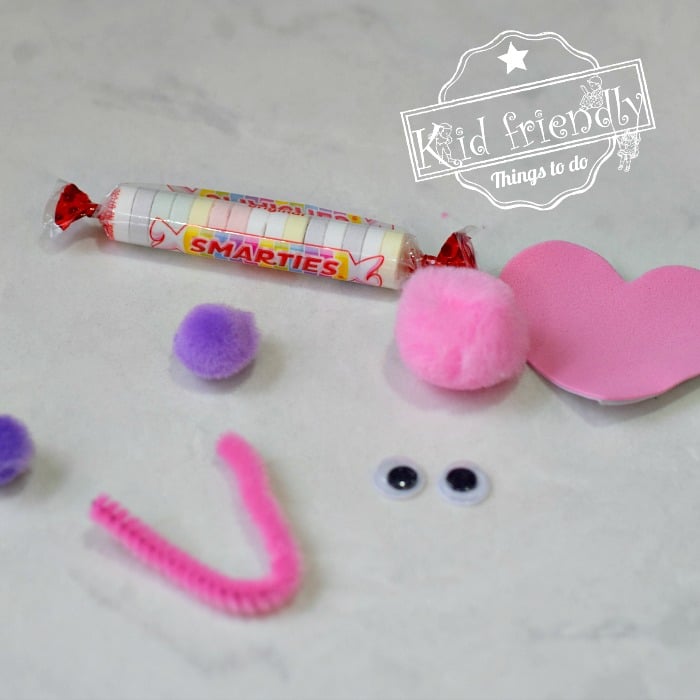 1 smarties candy
1 (1 inch) wide pom-pom
1 (2 inches) long piece of pipe cleaner
2 small pom-poms
Small google eyes – self-adhesive are a good idea, but not necessary
3-4 inch wide heart foam stickers
low temp glue gun and glue sticks
Instructions for this Love Bug Candy Valentine's Day Craft…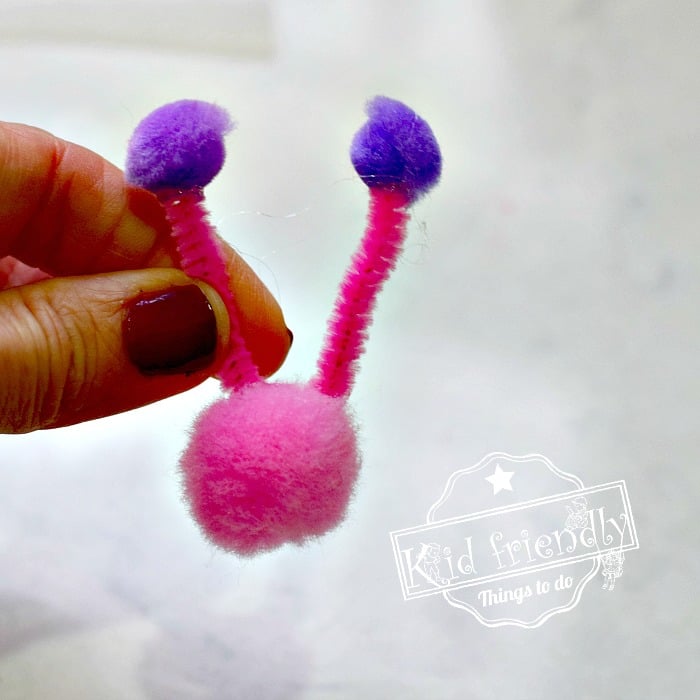 Bend the pipe cleaner and attach the 2 small pom-poms – 1 on each end. Secure with glue
Attach the antenna that you just made to the larger pom-pom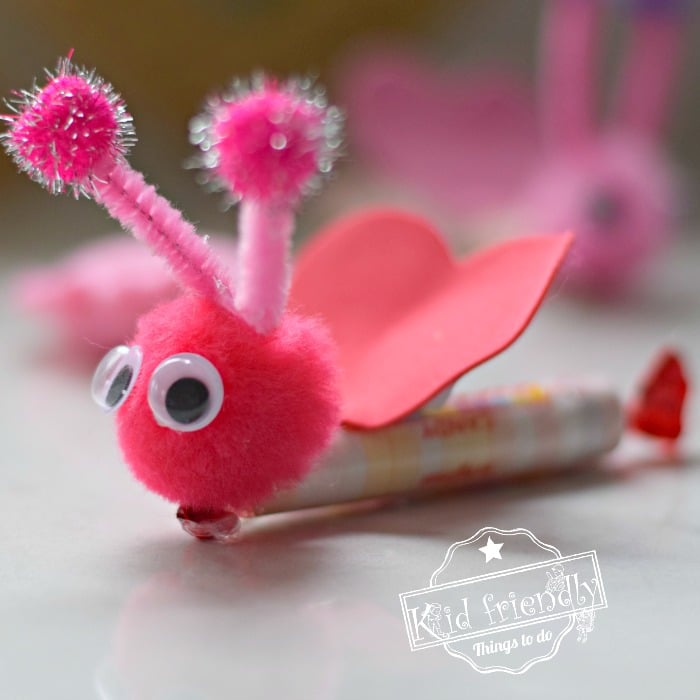 Add the googly eyes
Use glue to attach the love bug's head to the twisted tip of the Smartie's Candy
Peel back a corner of the adhesive from the bottom of the foam heart sticker, and stick the exposed adhesive to the back of the Smarties Candy
If you are looking for more Valentine Craft Ideas, check out these links…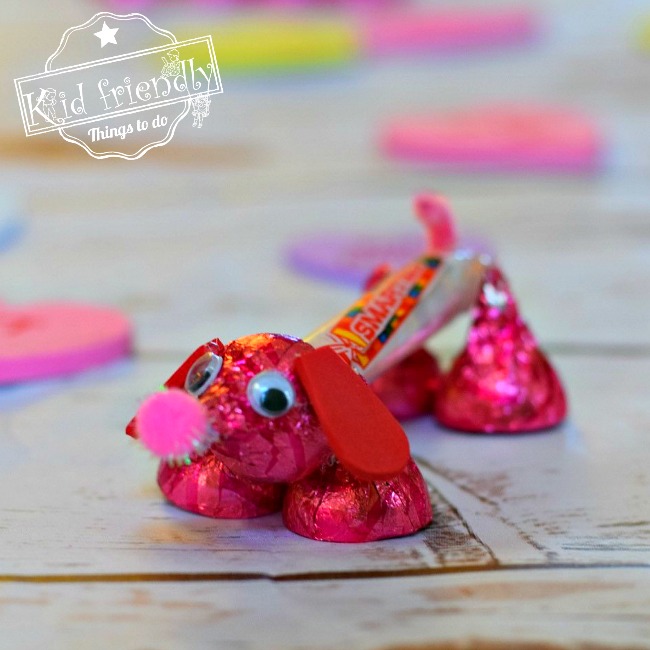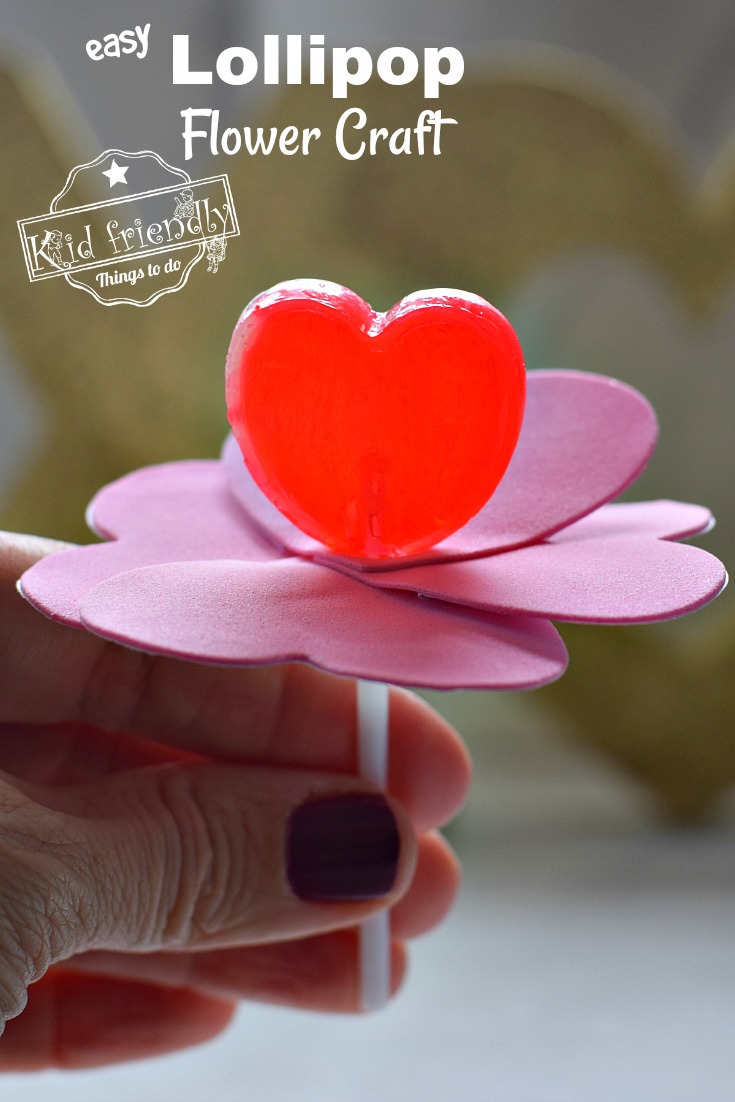 Valentine Lolliop Craft for Kids to Make