Kids will love seeing a paper plate transform into a cute Rainbow with a Pot of Gold at the end. This Paper Plate Pot of Gold Craft is a great way to celebrate St. Patrick's Day with the kids and have some fun using watercolor. Come on in, and I'll show you how to turn a paper plate into a cute St. Patrick's Day Pot of Gold.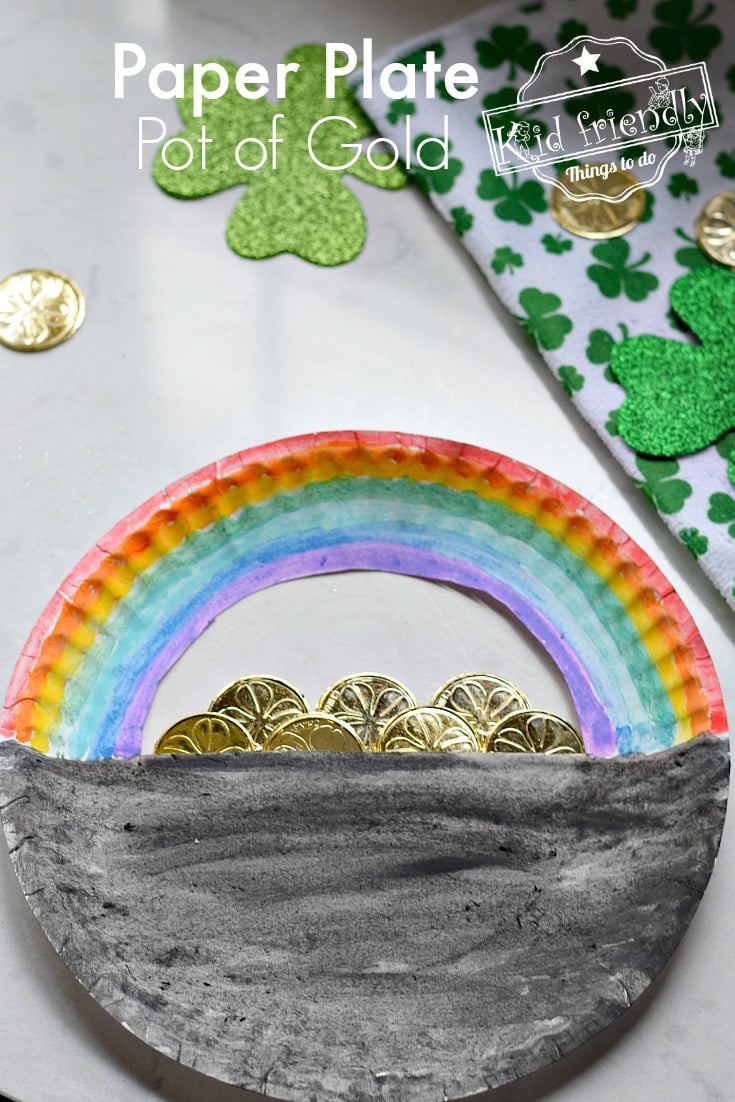 Who doesn't love a bright and colorful rainbow or gold for that matter?!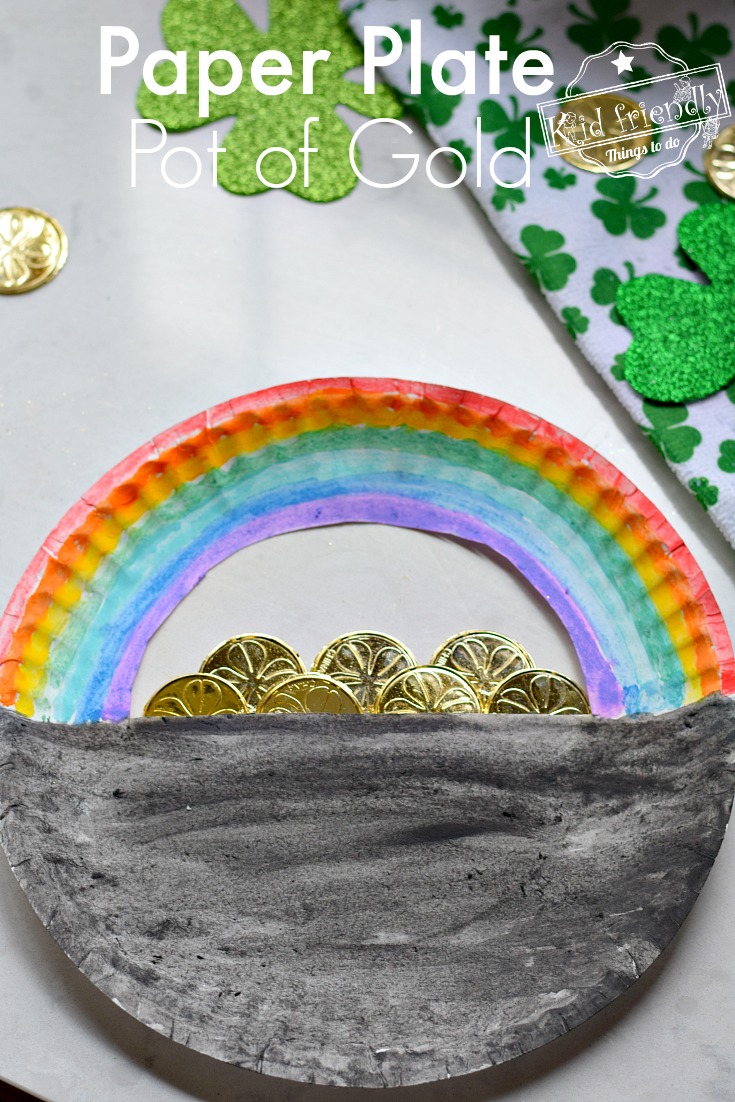 My kids love it when I say that we are going to paint.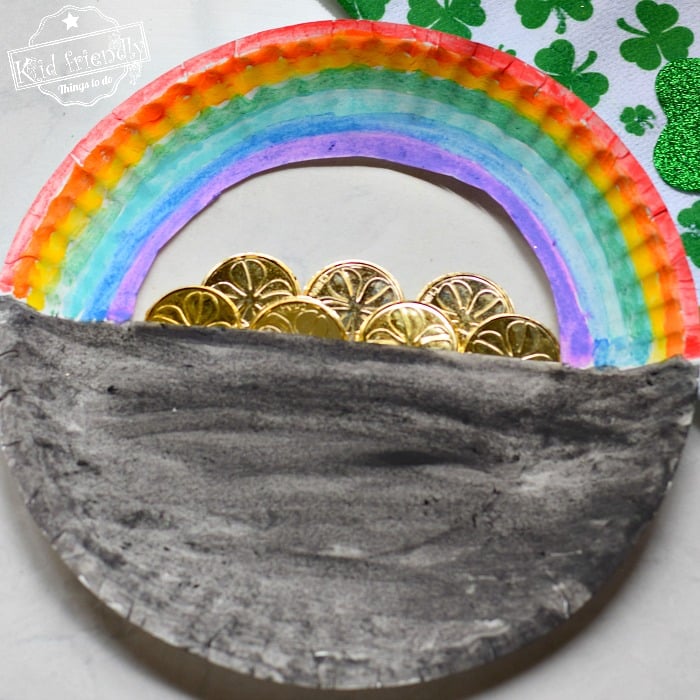 Usually, after cleaning up from painting projects, I go a long while before I suggest another one.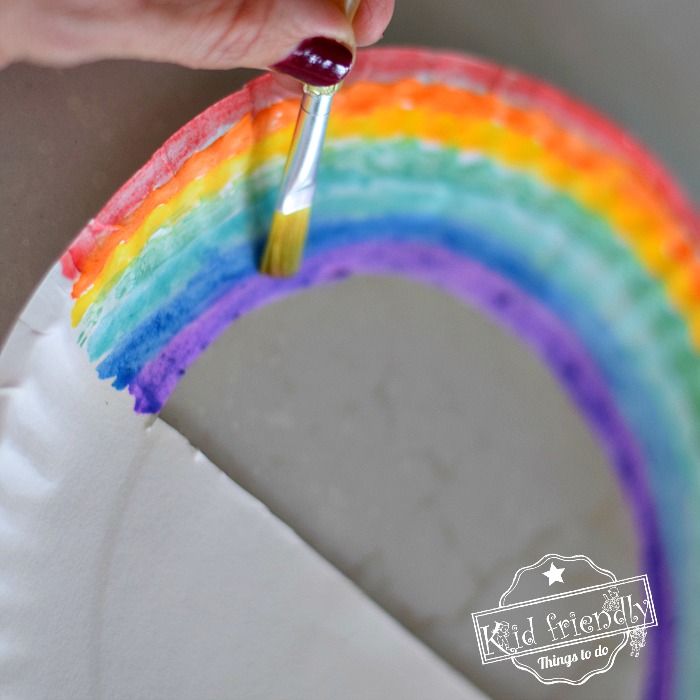 This time, however, we used simple watercolor and had so much fun. There wasn't much to clean up, at all.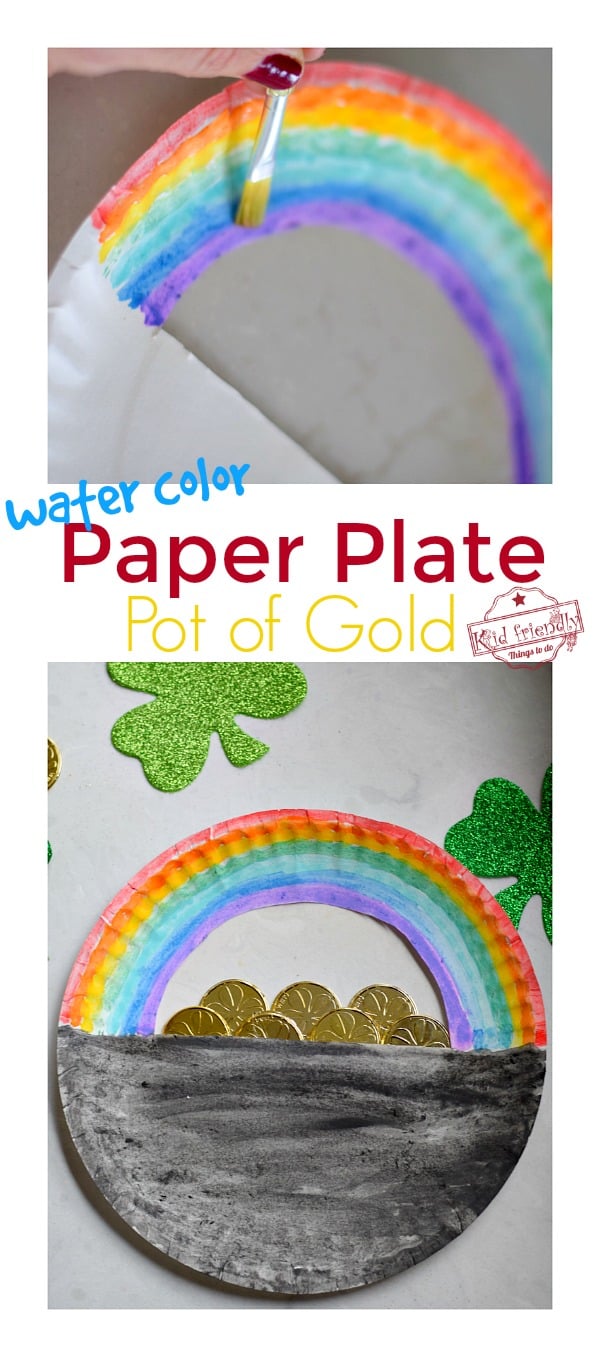 This craft might have restored some painting fun in our house.
Do you Have to Paint this St. Patrick's Day Pot of Gold Craft?
Absolutely not. I completely understand your hesitation when it comes to painting. Great alternatives to watercolor paints would be marker, colored pencil or crayons.
Is this an easy craft for little kids?
The key to making a craft easy for little kids is prep work. Do everything that you can ahead of time to make the actual craft go smoothly. You'll want to cut the paper plate ahead of time and help guide them with someone on one help in coloring everything in. Remember, kids, don't have to do everything to be proud of their accomplishments. If you feel they are frustrated, step in or take a break. They are happy just to add finishing touches.
Is this a good decoration for St. Patrick's Day?
Absolutely! Not only is it a keepsake from the kids, but it's also adorable hanging up in the middle of your St. Patrick's Day decor, on the refrigerator or propped up in the kitchen.
Here are my top Amazon Picks for this Pot of Gold St. Patrick's Day Craft:
(affiliate links)
[box] [/box]
Here's what you'll need and the Instructions for this fun St. Patrick's Day craft:
Paper Plate
Scissors
Water Colors
Paint Brushes and a Cup of Water
Plastic Coins or Make yellow circles from construction paper
Glue – we used Fabri-Tac – it holds instantly and stays strong
Alternative Ideas to Water Paint:
squares of tissue paper glued onto the plate
crayons
marker
Instructions for this Post of Gold St. Patrick's Day Decoration…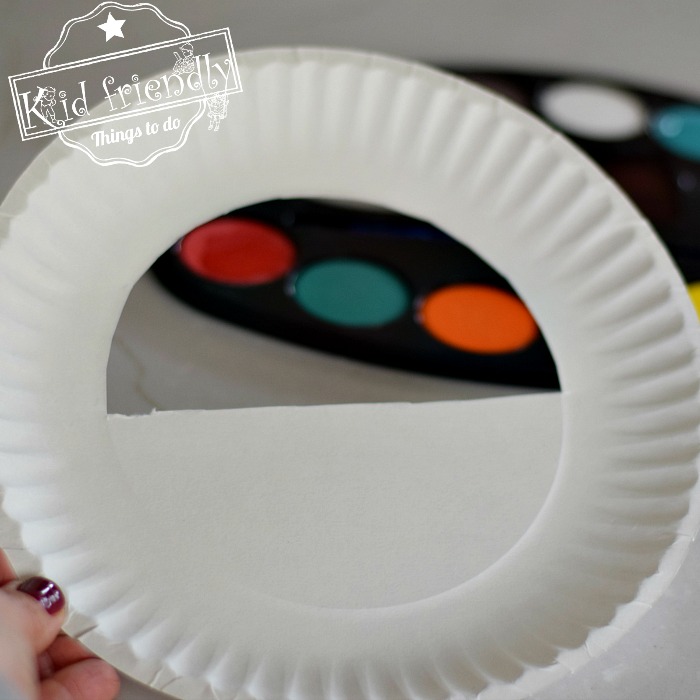 Cut a semi-circle out of the middle of the paper plate – leaving the outer edge intact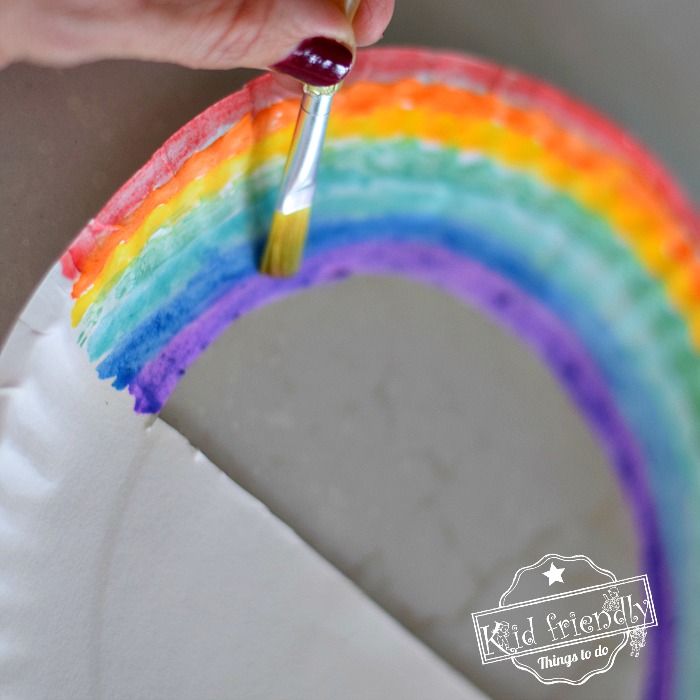 Make a rainbow out of the top – Remember, ROY G BIV for colors – red, orange, yellow, green, blue, indigo, violet
Paint the bottom half with black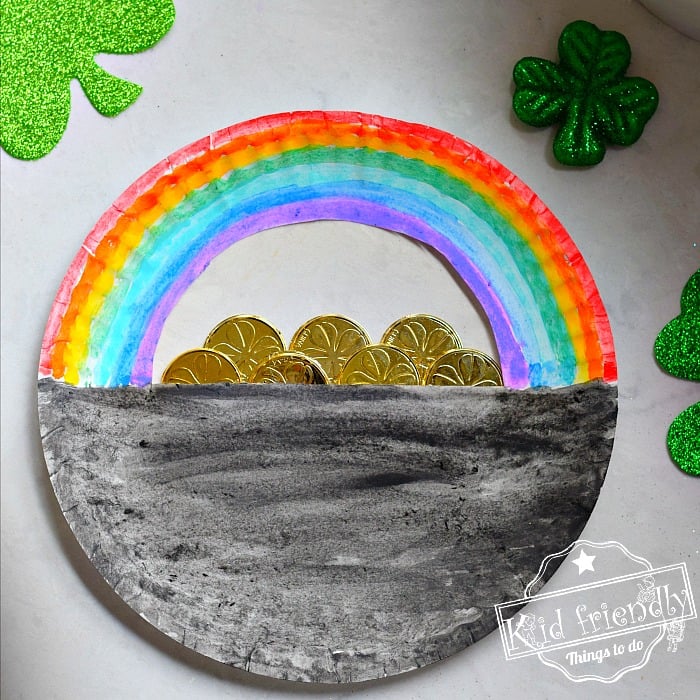 Glue coins to the back of the plate, peeking out from the pot of gold
~Melissa – Kid Friendly Things To Do