Make this bouncy ball Non-Candy Valentine's Gift idea for the kids to give out. Easy to make and inexpensive.
Non-Candy Valentine's Gift Idea
I know this year, the allergies in some classes are so severe, that the school nurse has asked for a NO CANDY Valentine. Hmm… what to do…what to do? I tried to come up with some candy-less Valentine ideas that would still be fun for the kids. This is a No Candy Valentine that I think would be fun to give and to receive. This Valentine Idea is pairing a bouncy ball made into a globe with a printable saying " I'm on top of the world…because you're my friend!"
 I found this bouncy ball in the Dollar Bins at Michael's Craft Store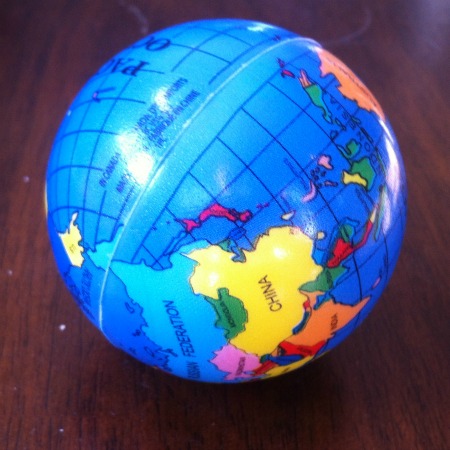 Adding a new update – I just found these globe bouncy balls at the Dollar Tree! So, I'm adding a printable to go with these – much easier!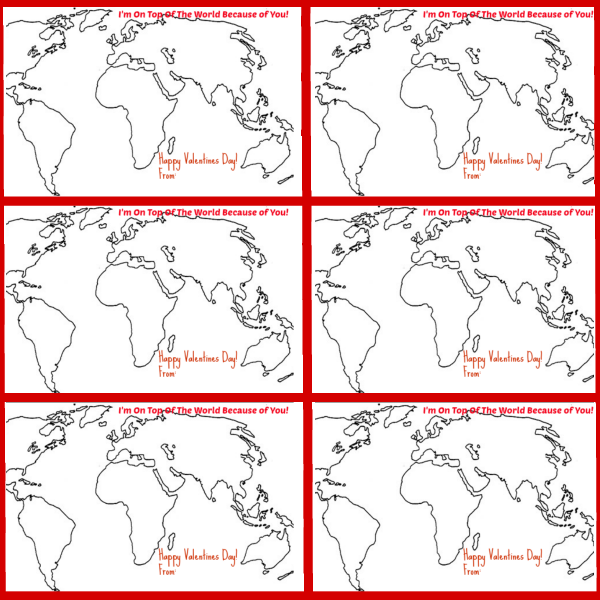 Add these cards to the earth ball for a fun Valentine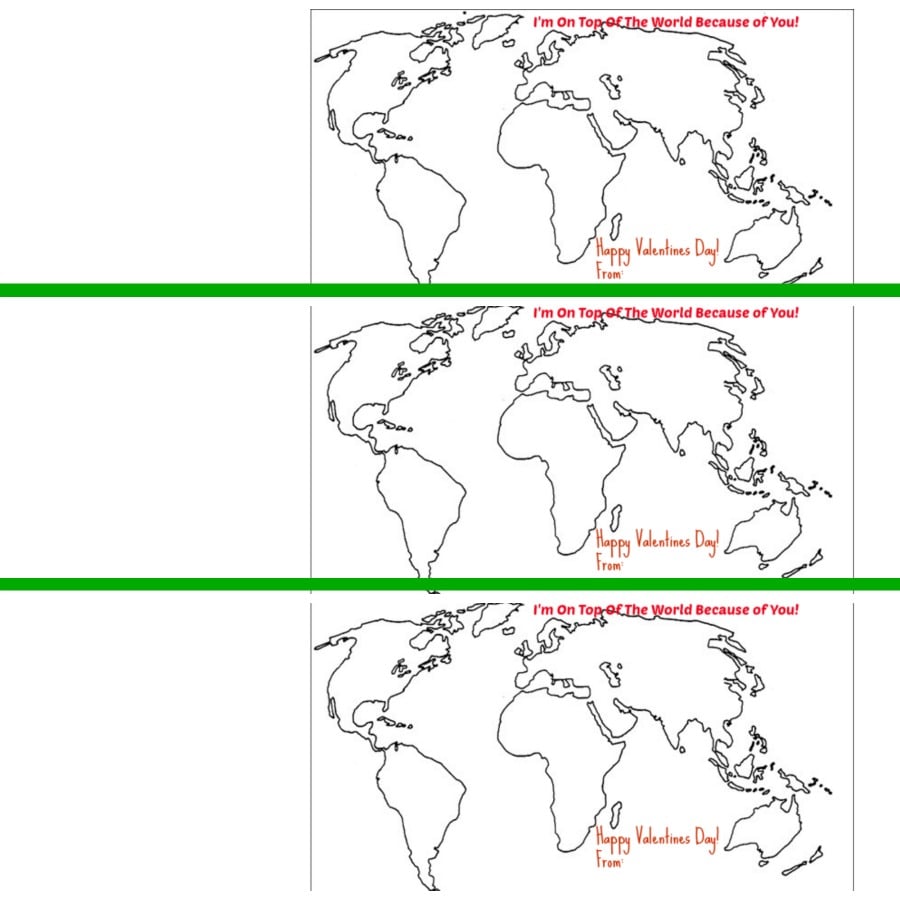 I made this printable so you can cut it into long strips and wrap it around a ball, or just cut the shapes from the printable
~Melissa – KidFriendlyThingsToDo.Com