This is such a fun craft. The kids love walking around with their new Kaleidoscopes. I love how simple it was to make! Come on in and I'll show you how to make this Easy Kaleidoscope Craft, today: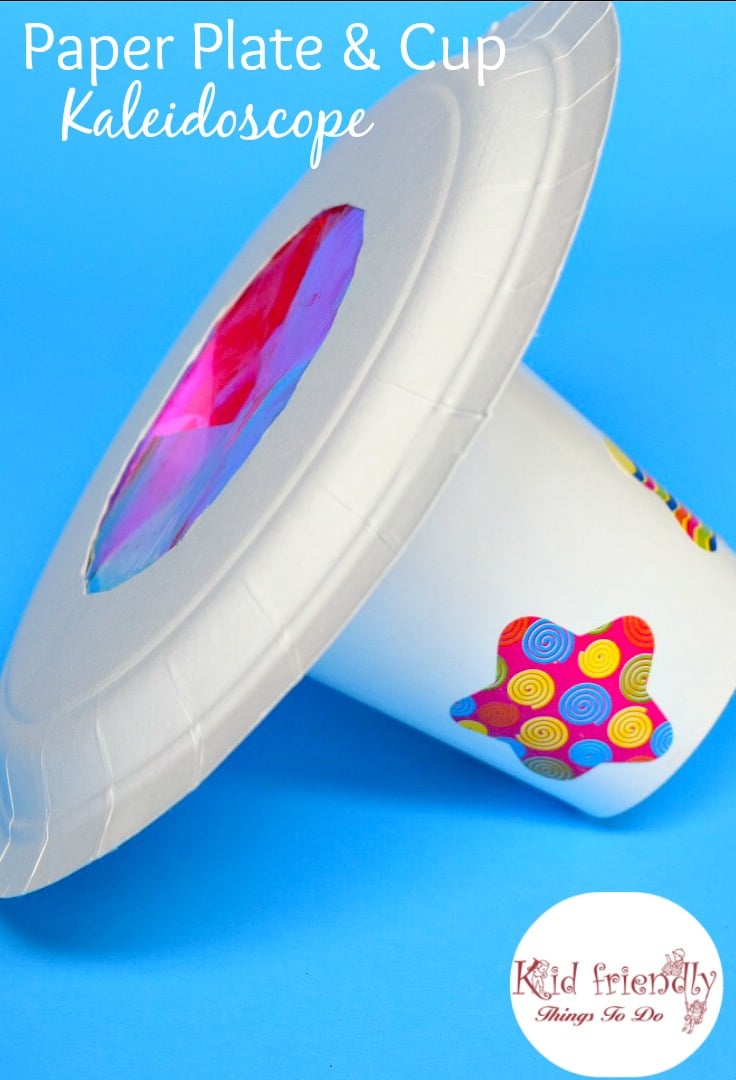 This is a great craft for a sunny day. It might require a trip to the birthday supply aisle for the cellophane paper, but everything else is probably already found right at home.
Here's what you'll need for your Easy Kaleidoscope Craft…
A small paper plate
A Paper cup
Optional – stickers for decoration
Various Colorful Cellophane Treat bags – cut into squares about 3×3 inches – find these in a birthday or celebration aisle of a department store (there is an image of them in the Amazon links below)
*Optional, but so much fun – translucent and colorful beads
1 piece of clear plastic Cellophane to place over the beads and contain them
Scissors
Glue – Glue sticks would be great for gluing the cellophane sheets, but a stronger glue like using a warm glue gun would be perfect for adhering the cup to the plate
Instructions for this Easy Kaleidoscope Craft…
Place the cup in the center of the plate and trace around it
You'll want to make your cut a tad smaller than the traced circle. Cut the traced circle out of the center of the plate
Overlap the cellophane squares over the open hole of the plate. Glue them down to secure
*If you want to add colorful beads – then add them to the top of the colorful plastic pieces, now. Glue another piece of clear cellophane LOOSELY over the gems to contain them. Not too tight. You want room for the beads to move and dance around
Using the warm glue gun or a really strong glue…Put some glue onto the rim of the cup and press it down over the cellophane bag strips and the hole you cut out
Now, take the pencil you used before and push it down into the bottom/center of the cup to make a "looking" hole for little eyes to look through
Decorate the cup with stickers – if you like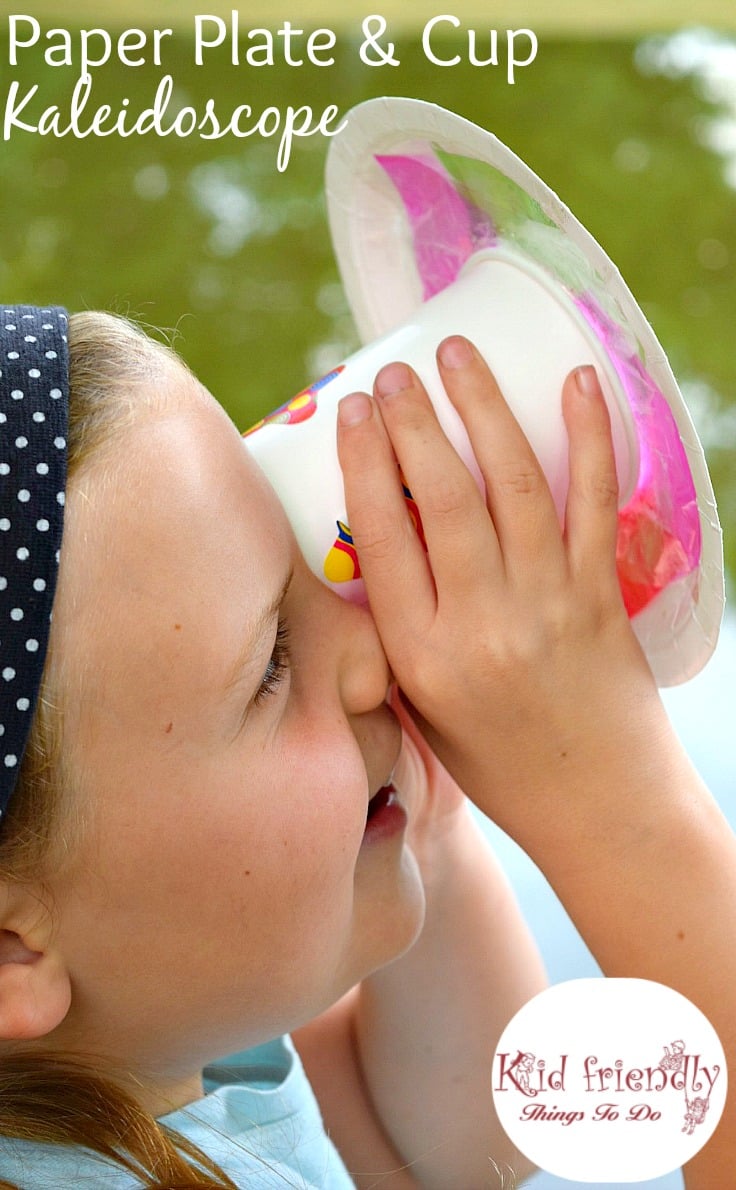 Let the glue dry and then have fun with your Kaleidoscope! Turn the cup and plate together, while facing it toward a sunny spot!
[box] [/box]
Don't forget to sign up for my free newsletter and then get social with me! [box]