Make a simple Nativity ornament with the kids this Christmas or use this Nativity craft idea for your Sunday School Class. It really is the perfect craft for the kid's Christmas tree. Come on in and I'll show you how to make this Baby Jesus Ornament, today: 

Nativity Christmas Ornament to Make:

Homemade Christmas Ornaments are such a sweet ornament to hang on the tree.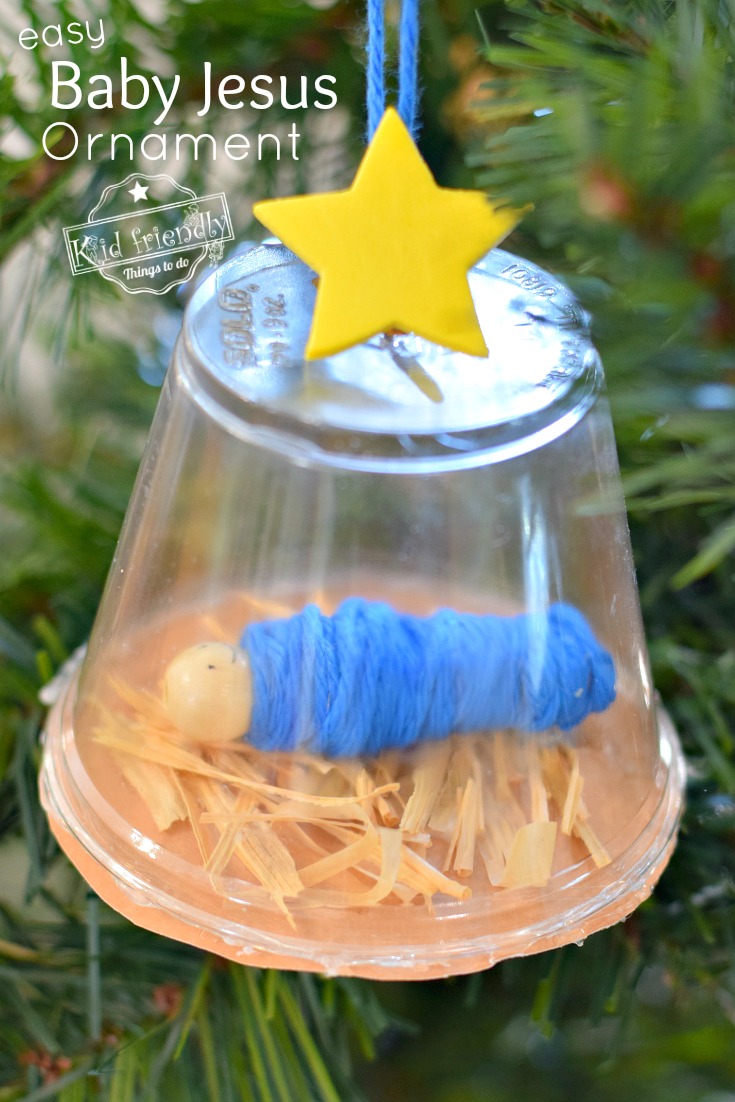 If the kids help make it, that's even better.
If you are looking for religious Christmas ornaments or craft ideas, try my posts for, A Popsicle Stick Nativity Scene, Coffee Filter Angel Tree Topper, or An Easy Snack Bag Angel Ornament
Here's what you'll need to make a Baby Jesus Ornament for your tree…
A clear plastic cup – I used a short 9 oz. cup
brown card stock
warm glue gun and glue sticks
liquid glue
natural raffia – cut into 1-2 inch pieces
wooden bead – 10 mm
a small clothespin (about 1&3/4 to 1&7/8 in.) – I didn't use mini, but they are smaller than the typical size
fine point black marker
light blue yarn
yellow foam star
paper fastener
scissors
Here are my top picks from Amazon for this Christmas Craft:
(affiliate links)
[box]    [/box]
Here's a quick video to see how I made this Nativity Ornament
Instructions for the Baby Jesus – Nativity Christmas Ornament…
The Base: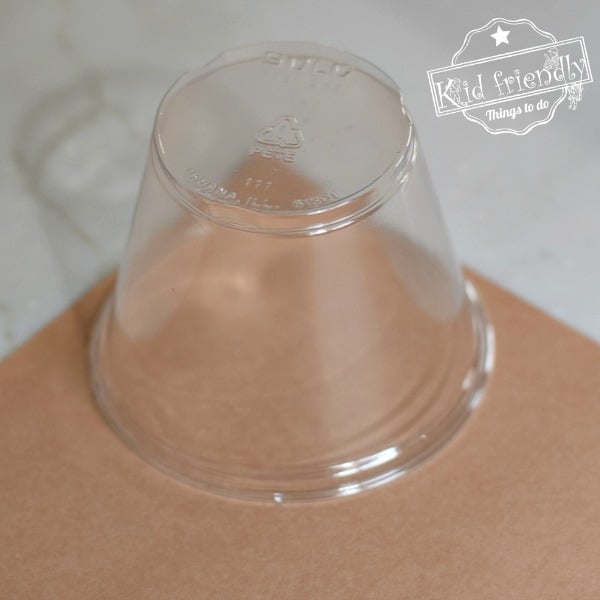 Trace the cup onto the brown card stock
Cut out the circle you traced from the card stock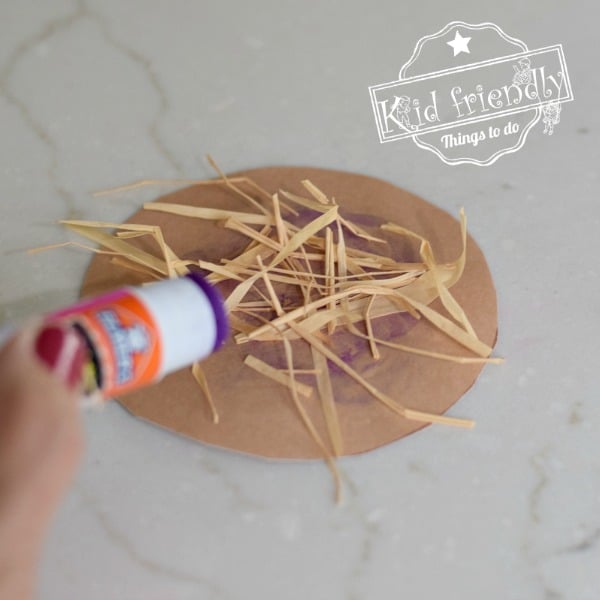 Glue strips of raffia to the bottom of the cardstock circle
*you can use a glue stick as I did in the photo, or liquid glue to secure the raffia
The Cup Covering…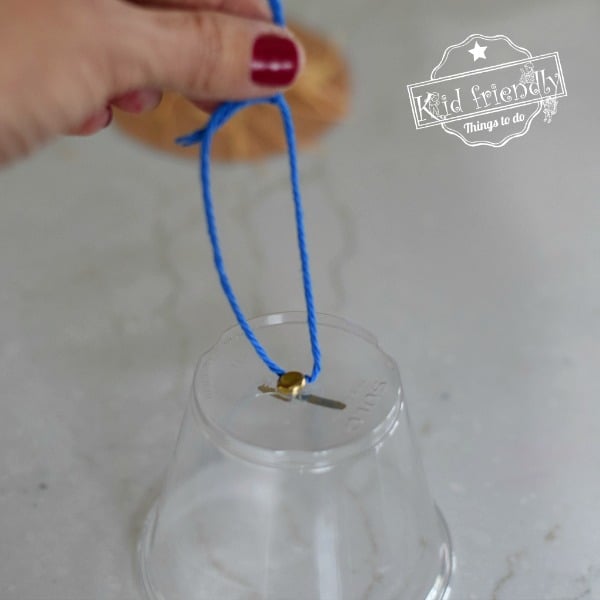 prepare the cup to hang, by poking a small hole in the bottom of the cup and pushing a paper fastener through the hole
on the inside of the cup, open the paper fastener so that it will be secure when hanging
tie a piece of yarn to the paper fastener tip and tie the yarn ends in a knot to form a loop for hanging
Baby Jesus…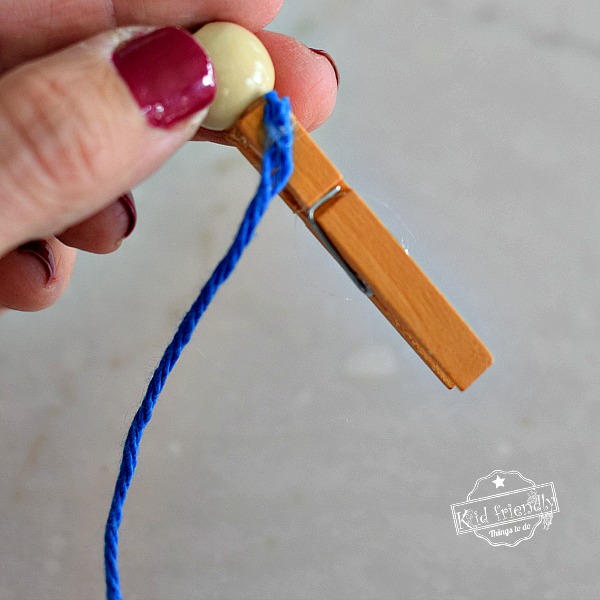 Glue the wooden bead to the mini clothespin
Cut a long strip of blue yarn – about 4 feet
Glue one end of the yarn to the top of the clothespin
wrap the yarn around the clothespin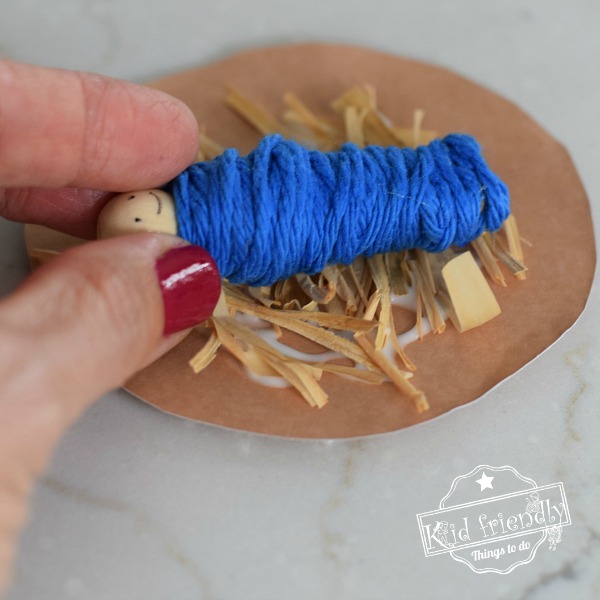 Glue baby Jesus to the base
Cover it with the cup lid
Glue the cup to the brown base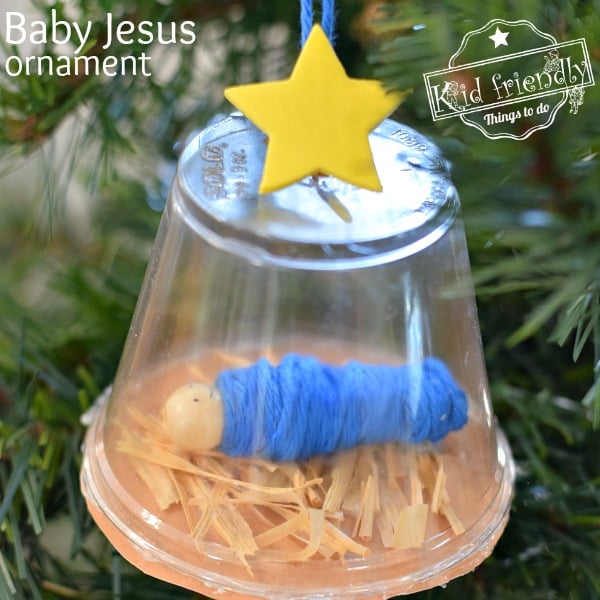 Let dry
Add a star sticker to the bottom of the yarn
That's it!
Merry Christmas!
~Melissa – Kid Friendly Things To Do