This angel is so sweet and adorable on top of the Christmas tree. I thought I'd share it with you today, so you and the kids can make one of your very own. Come on in, and I'll show you how to make this Simple Coffee Filter Angel Christmas Tree Topper Craft for Kids to Make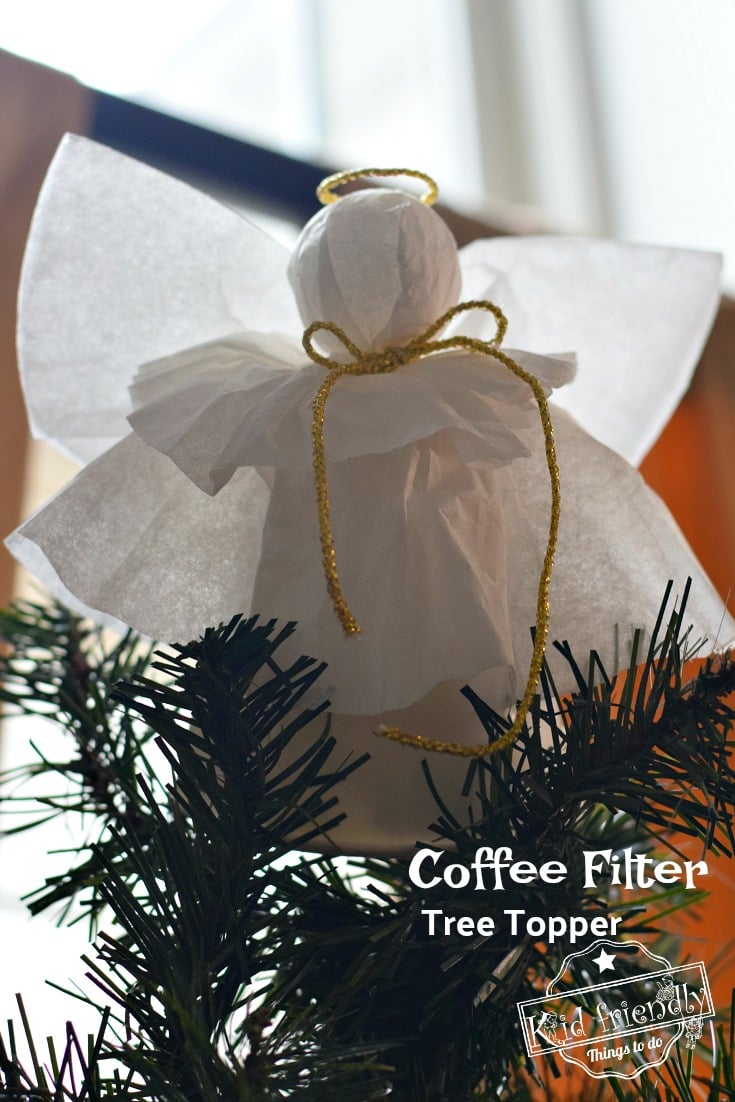 Coffee Filter Angel Tree Topper Craft…
This is a fun craft to do with the kids, and just look at how adorable it is on the tree!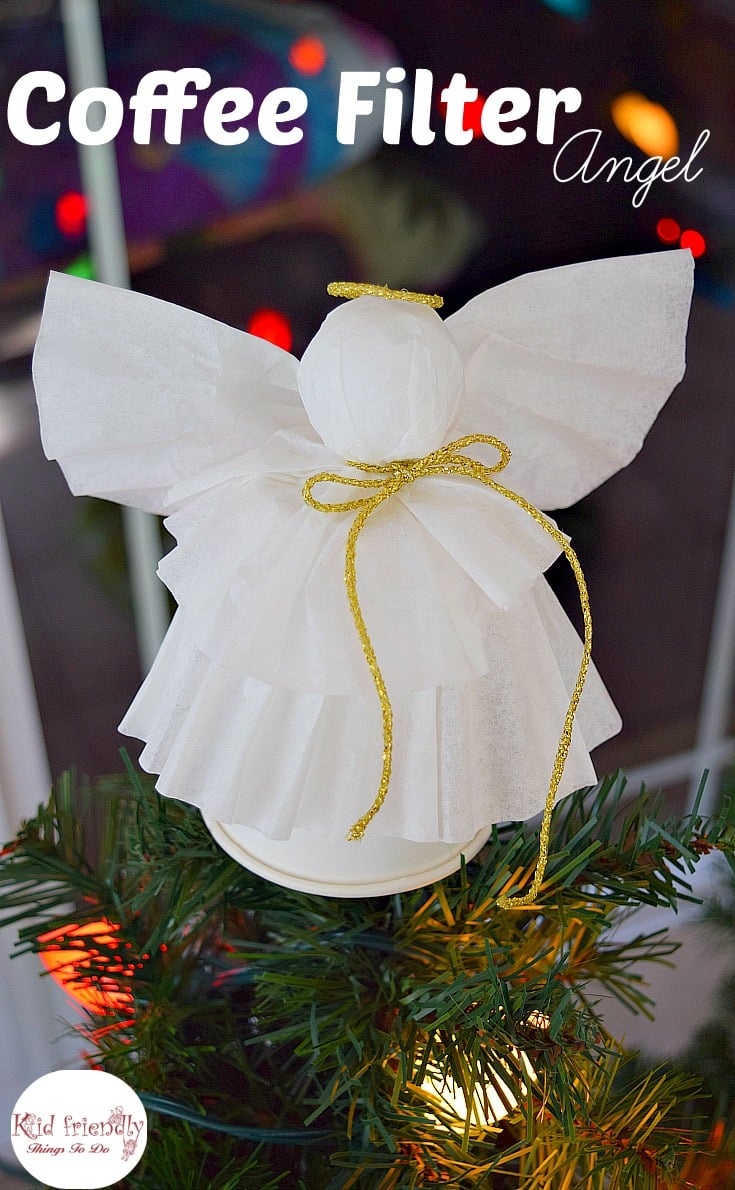 Here are my top Amazon picks for this Simple Coffee Filter Angel Christmas Tree Topper Craft for Kids to Make:
(affiliate links)
[box] [/box]
Here's What You'll Need For This Angel Craft:
A white paper cup
3 coffee filters
a small round Styrofoam ball
toothpick
gold twine, rope, or ribbon – about 8 inches long
gold rope – about 3 inches long
warm glue gun or Fabri-Tac glue
Now, on to the fun: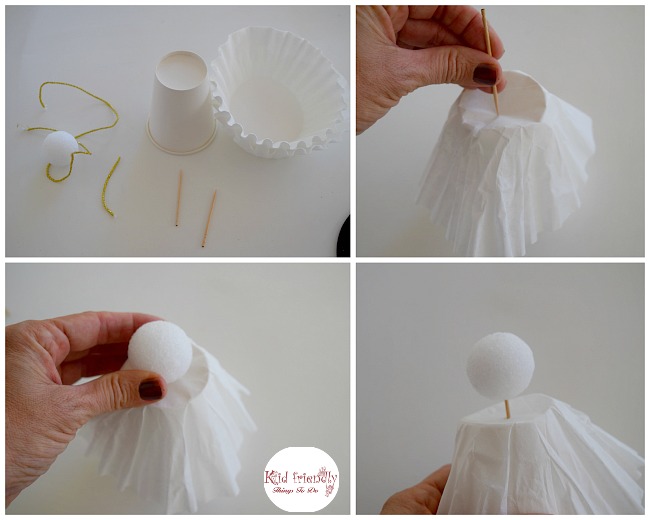 Turn the cup upside down
Place one of the coffee filters over the cup
Using the toothpick poke a hole through the center of the cup and coffee filter
Push the toothpick down a little ways, but leave most of the toothpick sticking up out of the top of the cup
You can use a warm glue gun to secure the toothpick, or wait until later
Push the Stryofoam ball onto the rest of the toothpick
Leave a space between the ball and cup, for the neck of the angel
Place the next coffee filter over the ball and use your longest gold rope to tie it in place
grab your other filter and fold it in half
crimp it in the middle and use glue to secure it to the back of the angel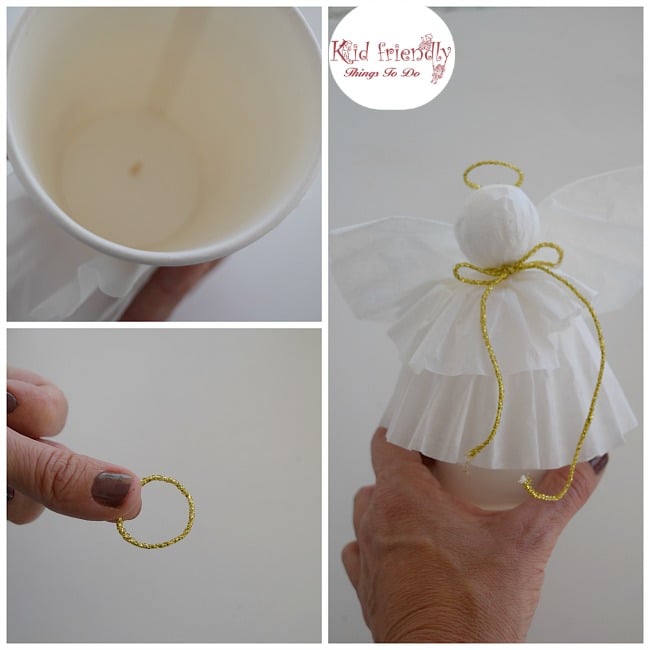 If you haven't secured the toothpick to the cup, now is a good time to do it. Just flip the cup over and dab some glue around the toothpick
Grab your small rope, and form a ring – glue to secure
place a dab of glue at the back of the angel's head to hold the gold ring halo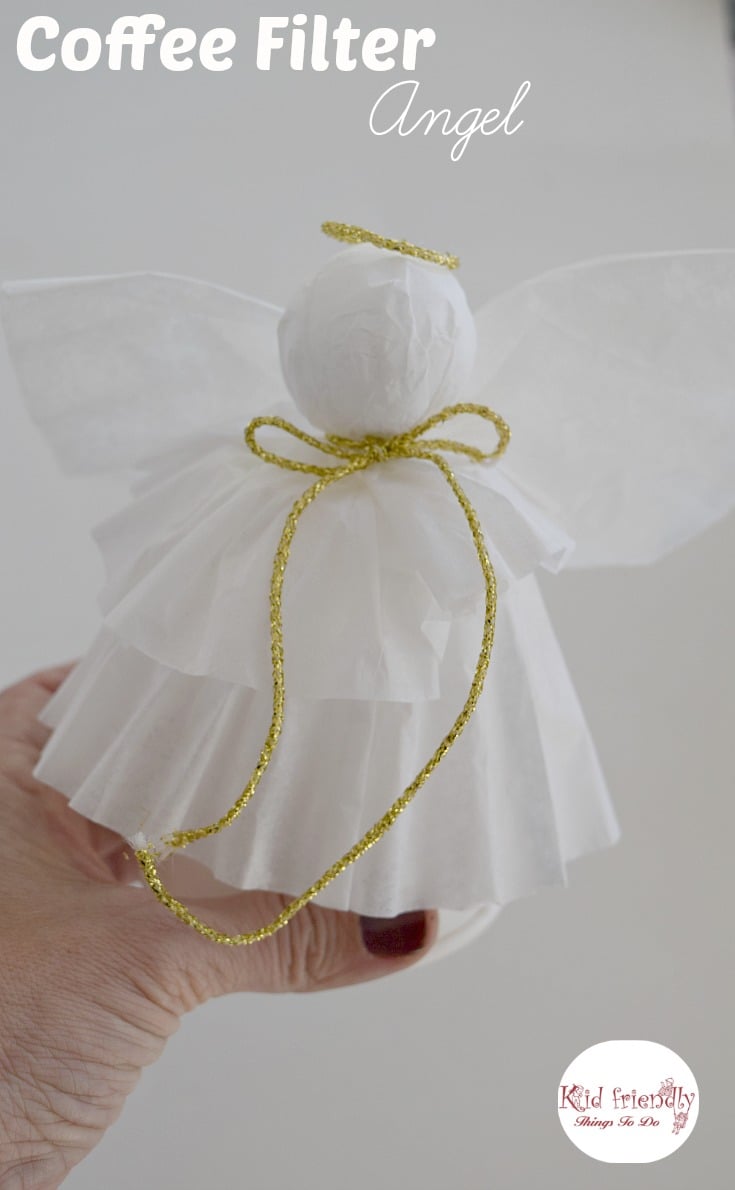 And, there you have it! A sweet angelic tree topper or Christmas decoration.
Merry Christmas!
If you are looking for more Simple Christmas Angel Crafts for your tree or Sunday School, then check out the post below…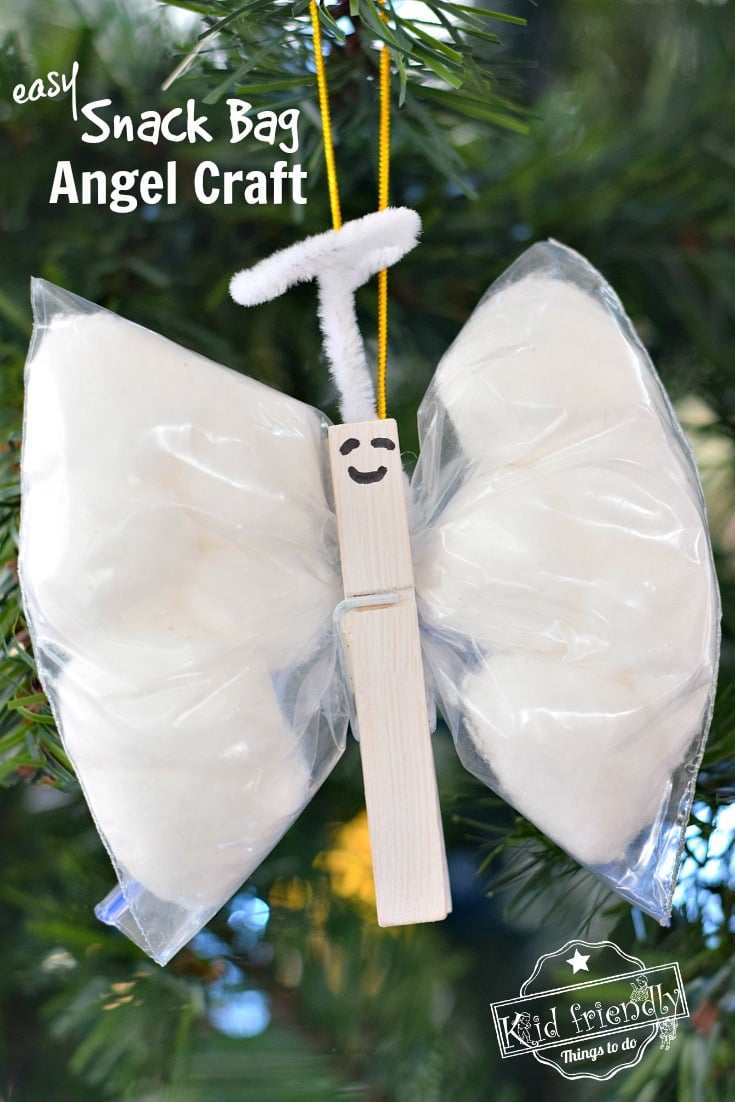 Here's a snack bag and cotton ball angel craft for the tree – Click Here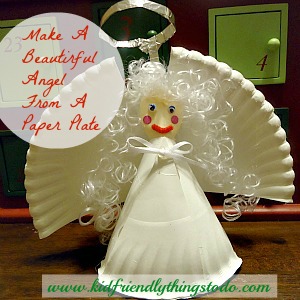 Here's a really old post, but a sweet Angel Tree Topper to make from paper plates – Click Here