I love this sweet bird craft for kids! I especially love it hanging in my kitchen window. It's so cheerful to look at. Even on gloomy days, it's a bright and fun decoration from the kids. Come on in and I'll show you how simple and fun this Cute Toilet Paper Tube Bird Craft is to make: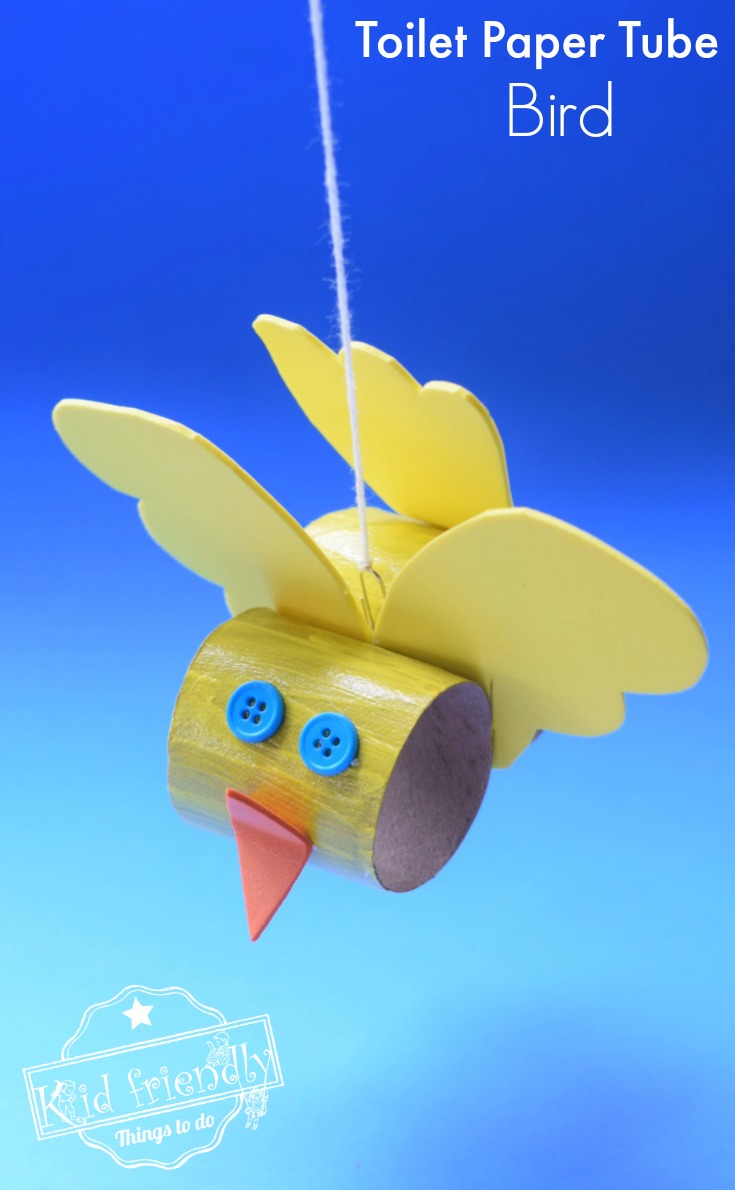 How much fun is this sweet birdie? You could do any color you wanted and create a rainbow of cheerful birds to decorate with.
Here's What You'll Need for this Cute Toilet Paper Roll Bird Craft:
a toilet paper tube – painted any color you want or one that's already colored for you – I know that Michael's Craft Store carries the pre-colored tubes
a foam sheet to match the color of the toilet paper tube
2 buttons for eyes – I used blue
orange foam for the bird's beak – cut into a small diamond shape
a paper clip
string to hang the bird with
glue – I would use a warm glue gun or my favorite alternative Fabri-Tac (it holds nice and strong and sets almost instantly like warm glue, but you don't have to worry about hot glue with younger kids around)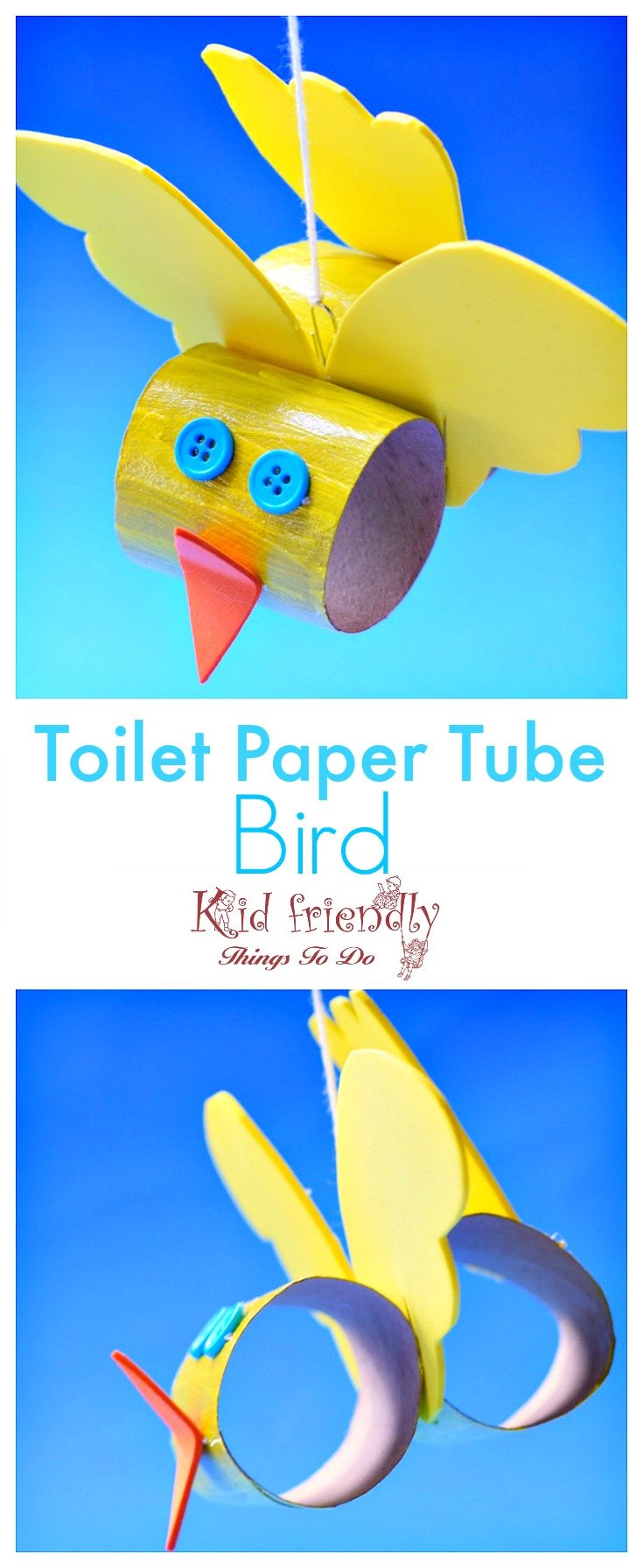 Now, onto the fun part: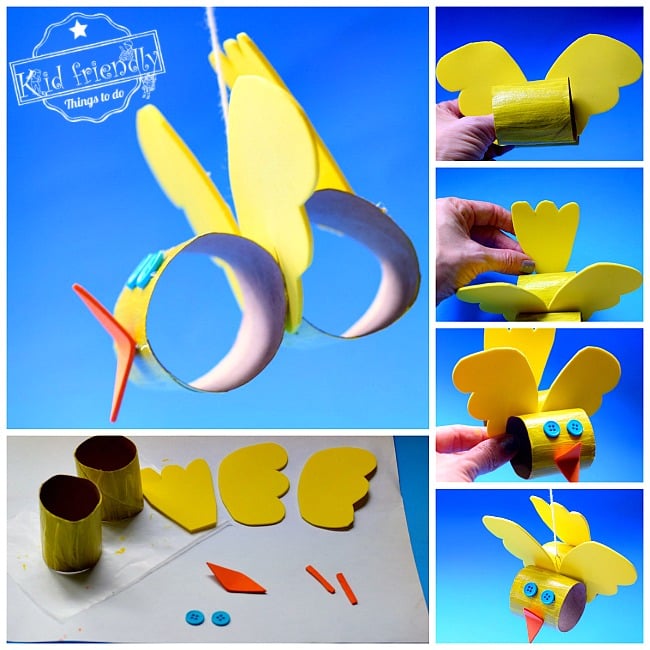 Cut the paper tube in half
cut out 2 bird wings and a tail from the foam – my wings are about 3 inches high and around 2 inches wide – the tail is also 3 inches high and narrows down at the base to about an inch
place the 2 wings in between the 2 tubes with the widest part at the top and pointing out so they form a V in the middle of the wings – glue to secure
add the tail to the back of the toilet paper tube that is behind the wings, making sure the narrow part is at the bottom with the wide part on top – glue to secure
add eyes and beak to the front tube with glue
Tie one end of the string to the paperclip and insert the paperclip in between the tubes – right between the wings and glue
That's it!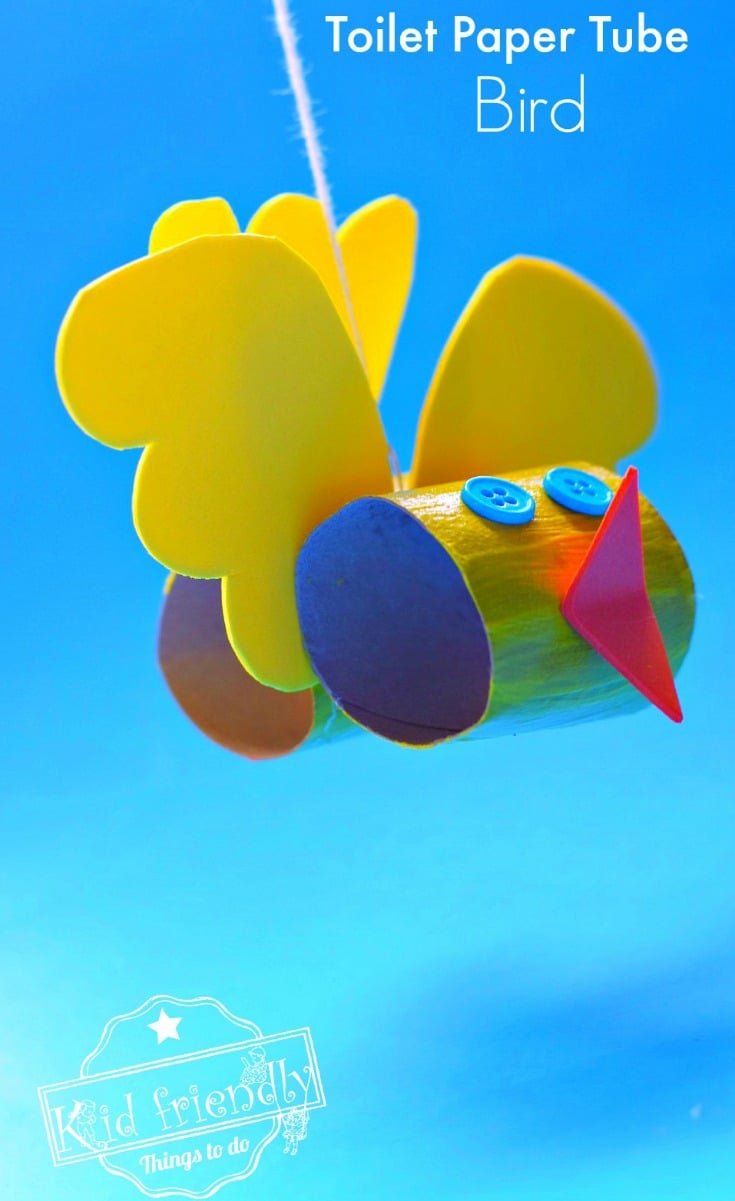 Here are my Top Amazon Picks for this craft:
[box] [/box]