Patriotic Crafts, Desserts, and More! – Kid Friendly Things To Do .com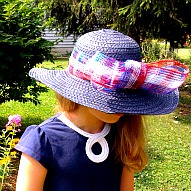 Posted by Melissa in Arts & Crafts, Game Ideas, Memorial Day | 0 comments
Boy…have I missed posting on my blog! Our family has been concentrating on helping one of our little ones that is struggling to read as fluently as the school would like. It's been a team effort, and all I can concentrate on so I can help her feel better at school.
I know Memorial Day is already here, but…in case you need some more last minute ideas…here you go!
That's it for now! Have a wonderful Memorial Day Celebration!
~Melissa – KidFriendlyThingsToDo.com