Here's an updated version of a post I made years ago! I wanted to bring it out of the archives, because summer is not over, yet! Here goes:
Why should graham crackers get all of the fun?! That's what I say! Stuff a marshmallow and chocolate in between an Oreo Cookie, and you've got yourself a new kind of party! It's the Oreo S'more! or S'moreo.
Between the scraps from my paper bag ponchos, and the sticks my kids love to shove in the Chimnea; we had the makings of a true blazer! We had marshmallows, and an assortment of chocolate, but shamefully no graham crackers. That's when I saw the Oreo Cookies! Whoa! I wish you could have heard the reaction to my Oreo S'more announcement! The kids were pretty excited, to say the least!
Oreo Cookie S'mores are summers new dessert! But, don't just take my word for it! Give it a try! I can't wait to hear what reaction you get! Here's what we did: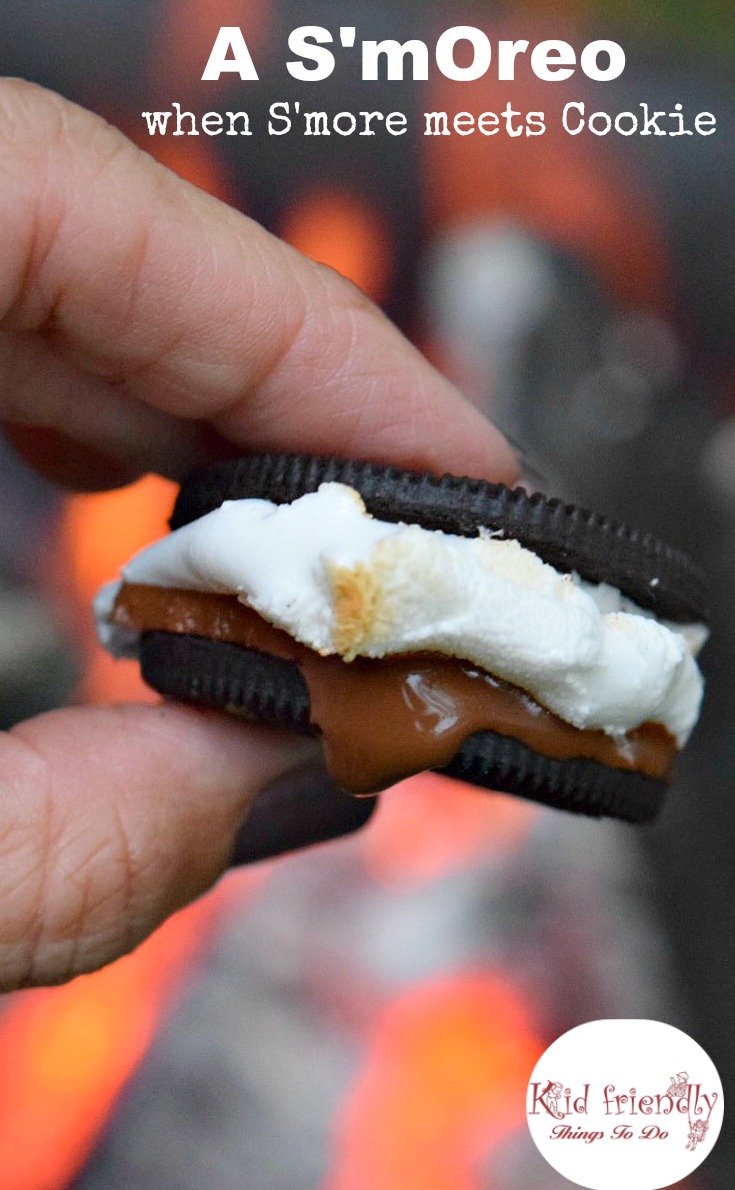 Here's some stuff, you might want to stock up on for this fun summer treat:
I used the Cookie tray to store the ingredients for S'mores
Ingredients for S'mores are no longer limited to marshmallows and Hershey Bars. It's really fun to mix in Rolos, Recees Peanut Butter Cups, Mounds Bars, and different types of chocolate bars!
Just grab yourself a marshmallow and roast it by the fire
Open the cookie and layer it with a chocolate bar and a marshmallow, place the top back over the cookie and press down
Happy Summer! 🙂
~Melissa – KidFriendlyThingsToDo.com – fun foods, party ideas, recipes, crafts, and fun things to do with your whole family!