Make A Pilgrim Hat From A Paper Cup – Kid Friendly Things To Do .com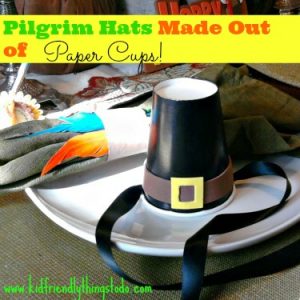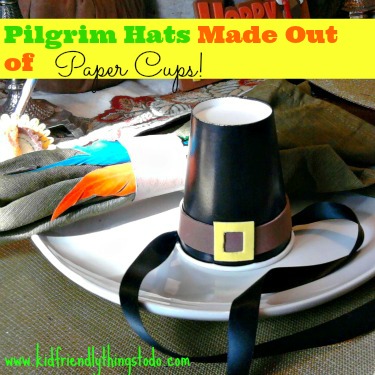 Posted by Melissa in Arts & Crafts, Craft, Table Decorations, Thanksgiving, Thanksgiving | 0 comments
This is so simple, and so darn cute! I love this little pilgrim hat! I can't wait to see all the kids wearing these hats at Thanksgiving! So fun! Here's what I did to make this hat!:

You'll Need:
A Black paper cup – I found mine at the Dollar Tree – 6 for $1…what a bargain!
Black ribbon – you'll need 2 strips per cup, each about 14″ long – also found this at the Dollar tree! The Dollar Tree was rockin'!
Brown and Yellow Foam Pieces with adhesive backing
Scissors
Hole Punch
Measuring tape – if you like to be precise – otherwise just eye it!
Now,:
Place the cup, upside down on a craft surface
Cut a strip of brown foam – about 3/4 of an inch wide, and the length of your cups circumference
Pull the adhesive off and place that around the bottom of the cup – on the outside, just about 1/4 inch up from the bottom of the cup
Now cut out a yellow square 1″x1″, cut a square out of the center of that square, so it resembles a belt buckle
Place that at the front of your cup hat, and centered over the brown strip
Punch 2 holes in the cup – just below the brown strip on opposite sides
Push the ribbon into the holes in the cup from the outside into the center and tie a knot, so the knot is bigger than the hole and won't come out
You're done! Yippee!
**These would be cute at a classroom Thanksgiving party! So cute and easy!!!!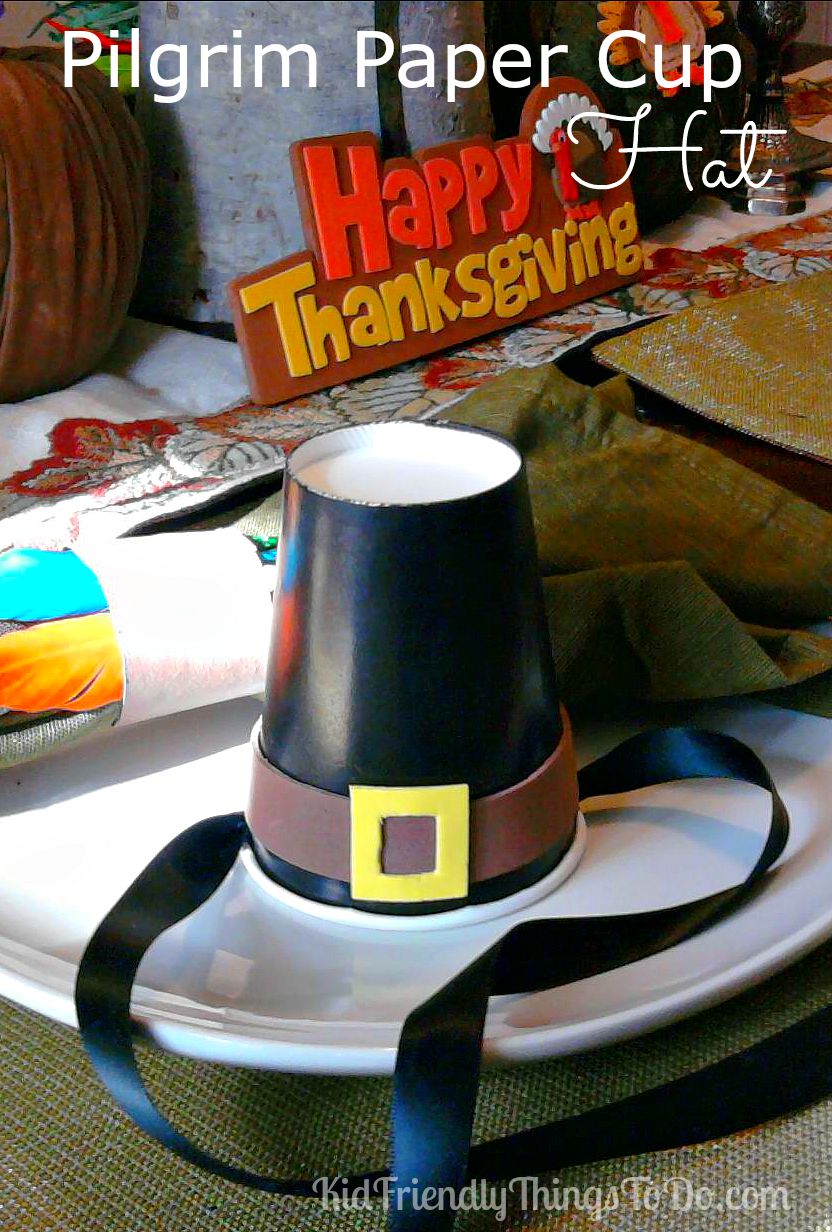 ~Melissa – KidFriendlyThingsToDo.Com