Make a Cute Little Turkey out of a Toilet Paper Tube – Thanksgiving Craft for Kids

Posted by Melissa in Arts & Crafts, Fall, Thanksgiving | 0 comments
Oh my goodness! There are only 36 days until Thanksgiving. Say What? These days, I'm counting how many holidays I have left with my oldest at home. To be honest, it makes me hyperventilate a little bit. That's why, I have to hang on to these sweet crafting moments with my kids while I still have them home with me. This Make a Cute Little Turkey out of a Toilet Paper Tube – Thanksgiving Craft for Kids…is one I'll cherish forever. It's a nice simple craft for all of those teachers needing ideas and for those caretakers wanting to spend some time with their little Turkeys this Thanksgiving. Come on in and I'll share the "how to" on this simple Make a Cute Little Turkey out of a Toilet Paper Tube – Thanksgiving Craft for Kids…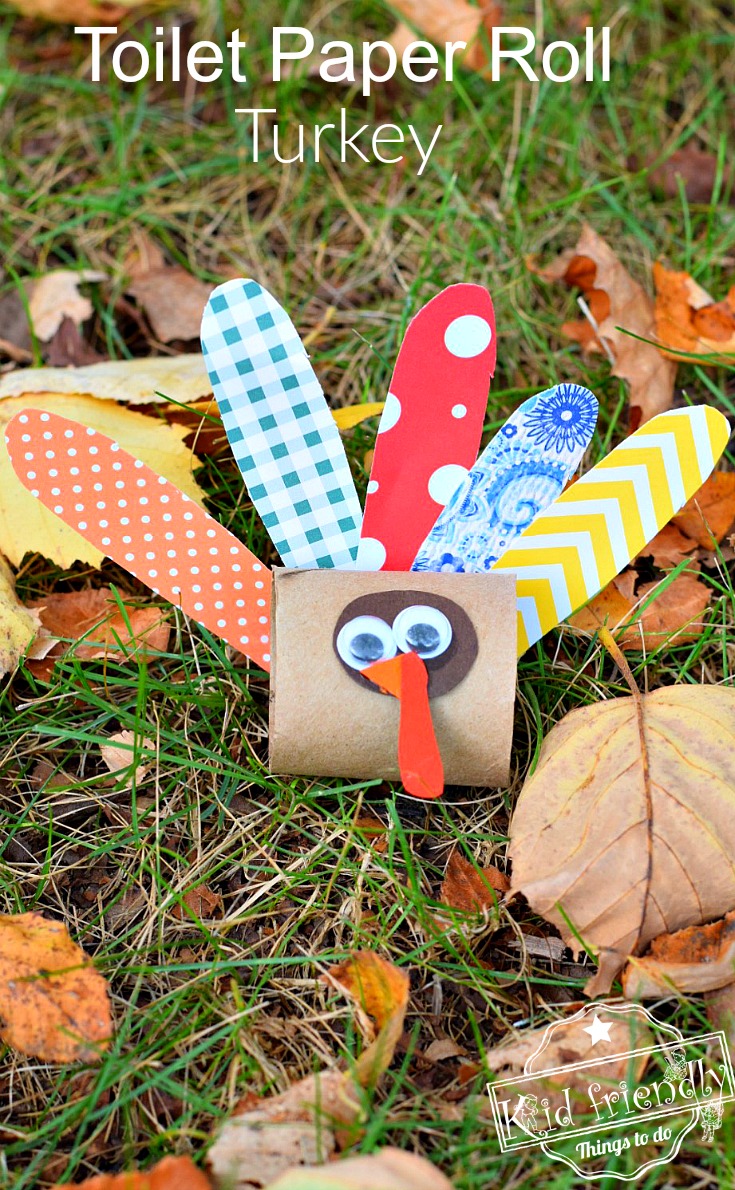 OH…The cuteness of this Toilet Paper Tube Turkey!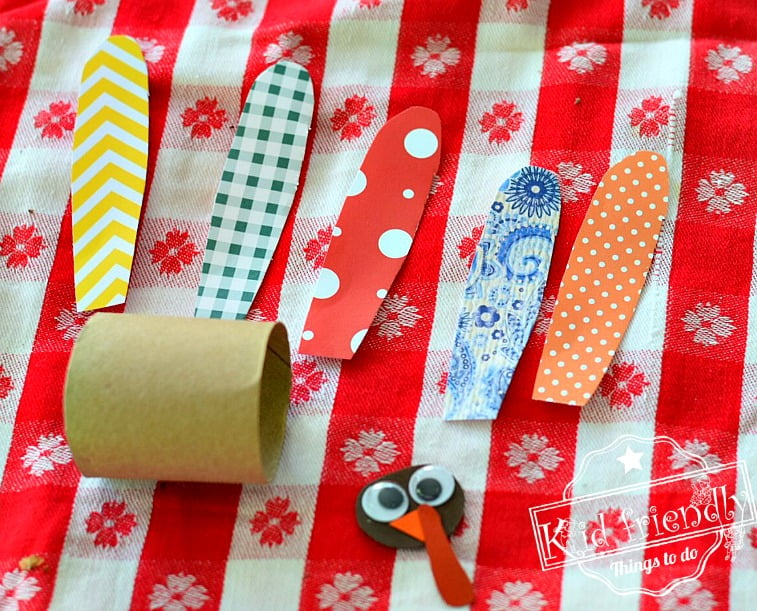 Here's What You'll Need for my Make a Cute Little Turkey out of a Toilet Paper Tube – Thanksgiving Craft Idea
a Toilet Paper Tube cut in half
Brown cardstock cut into about a 1 inch circle
2 Google eyes
Orange cardstock triangle beak
Red Cardstock oval looking gobble
5 different designs and colors of Scrap Paper – cut into feathers – I cut them to be about 1/2 inch wide and 3 inches long
A nice strong holding Glue – My favorite glue to work with kids is Fabri-Tac – It's a bit sticky, but it holds instantly like hot glue without the worrisome heat
* You'll be able to get plenty of faces, beaks, gobbles and feathers from 1 sheet of paper. At least 2 dozen per sheet.
Instructions: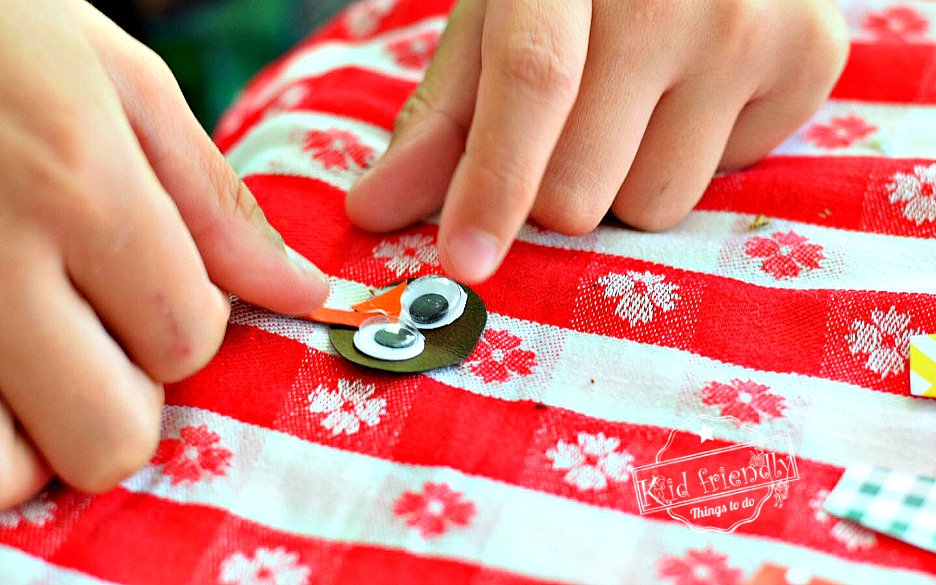 Let the kids assemble the face of the turkey with the round brown paper, eyes, beak and gobble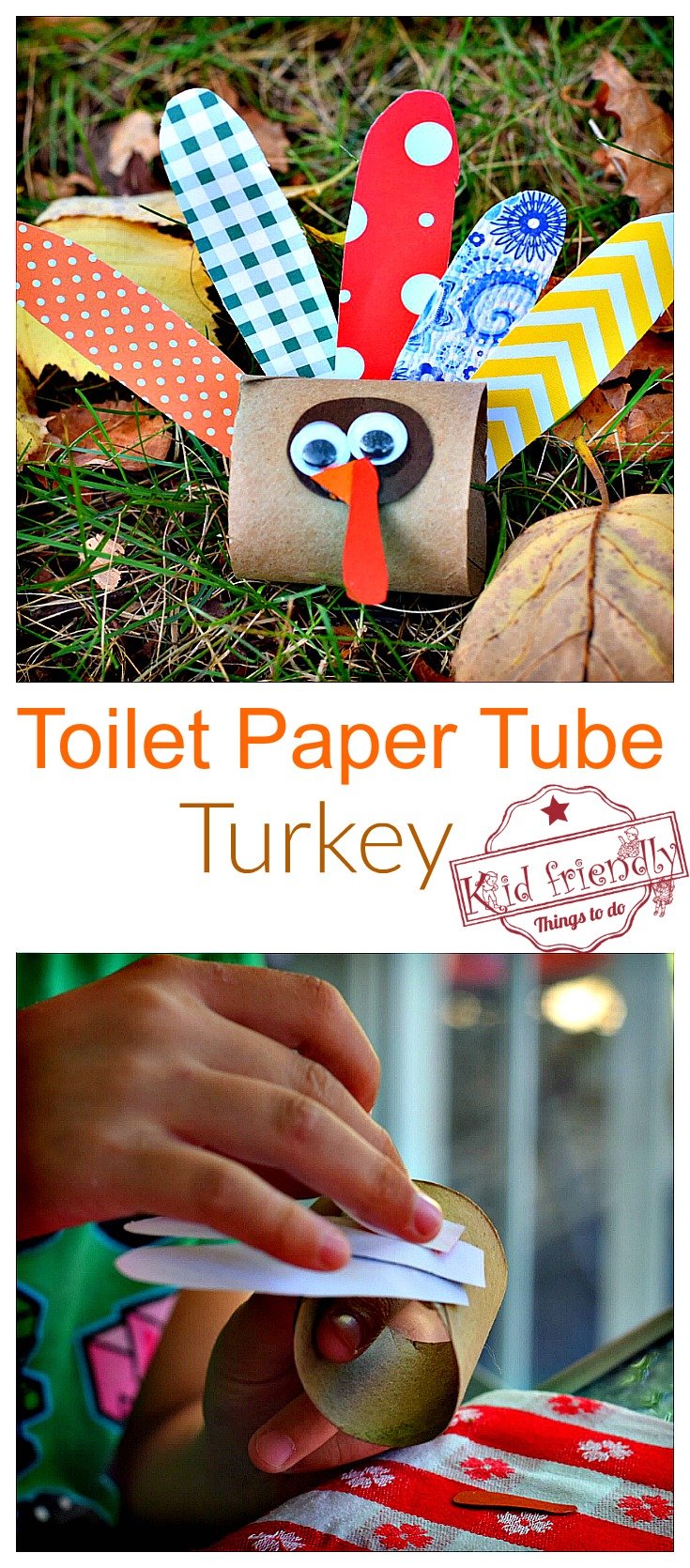 Kids can then place 5 feathers on the back of the toilet paper tube with glue to secure them in place
Then find a good place for the head to go and glue that on
That's it! Fun and Done!
Happy Thanksgiving ~ Melissa – Kid Friendly Things To Do