I think this Turkey Puppet is one of the cutest turkeys I've ever seen! It's so bright and colorful. With a little help from adults, it's the perfect preschool craft and it's challenging enough for older kids too! Come on in and I'll show you how to Make A Paper Plate Turkey Puppet for a Thanksgiving Craft with Kids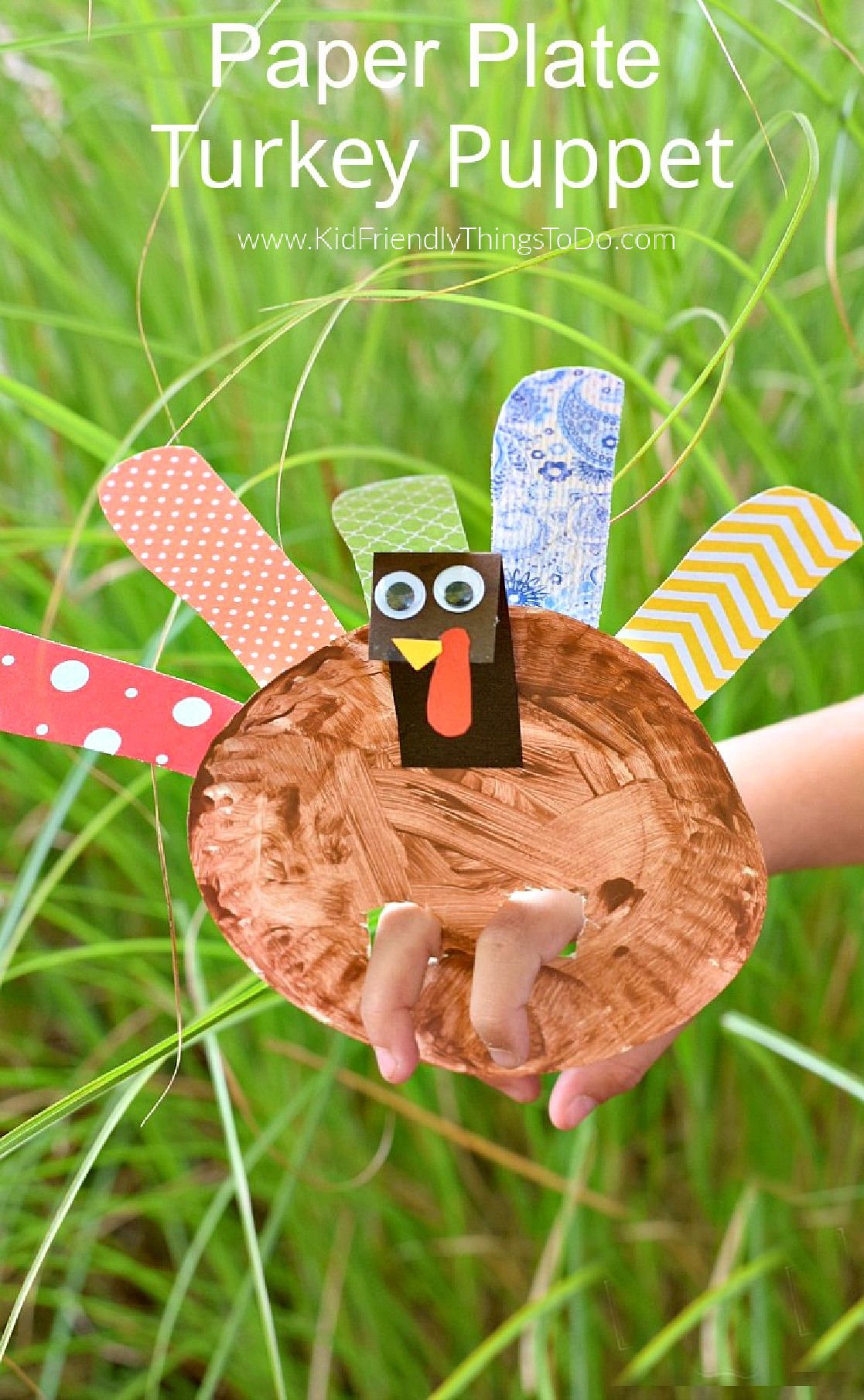 Isn't it just adorable?! My kids keep picking the turkey up and dancing it around on the counter top.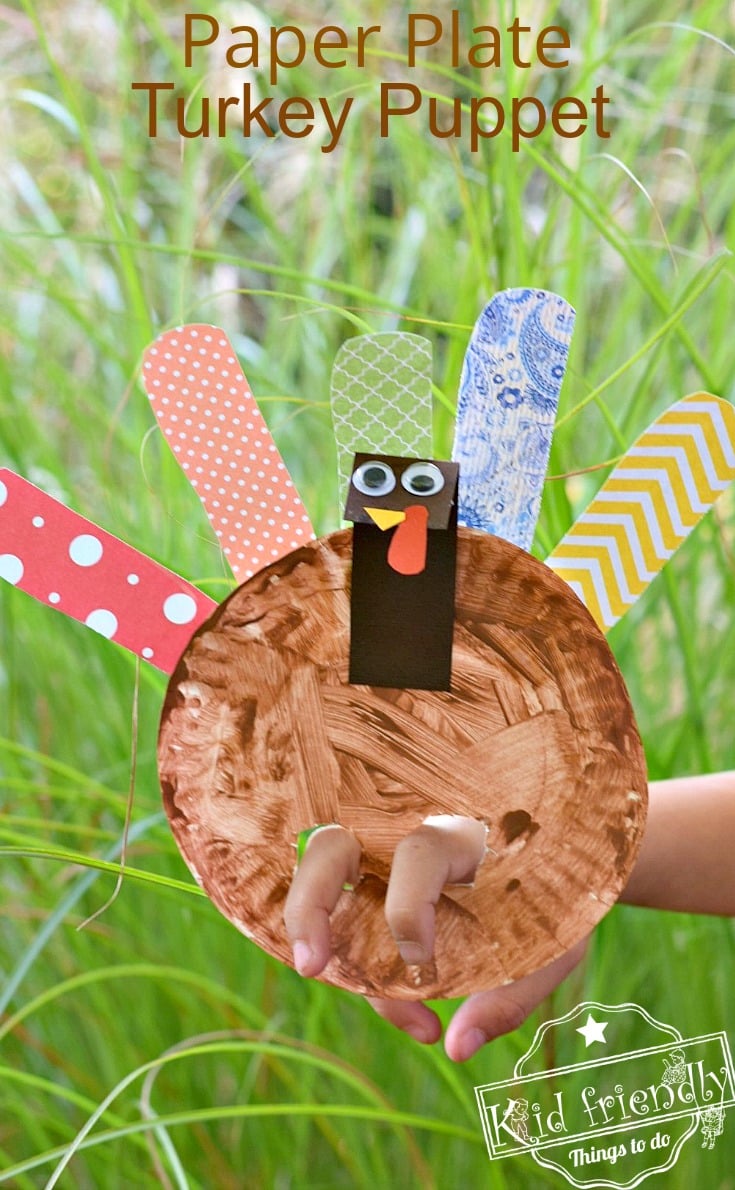 Here's What You'll Need to Make A Paper Plate Turkey Puppet for a Thanksgiving Craft with Kids
Scrapbook paper in 5 different colors
scissors
sponge paint brush
tablecloth or something to cover and protect surface, and possibly an apron or old shirt for kids
small dessert sized paper plate
brown tempera paint
google eyes
brown, red and orange card stock
glue – Fabri-tac is a great glue. It bonds pretty instantly. It's really sticky, so have a washcloth handy
Instructions:

Let the kids paint their plates and allow them to dry
While that is drying…
Here is some prep work for the adult or older kids to do while the plate dries or before you start the craft…
For each turkey:
Cut out a little orange beak from cardstock and a little waddle from the red cardstock
Cut a 1″x4″ rectangle piece from the brown cardstock (this is the head and neck of the turkey)
Bend the top 1 inch to make the head of the turkey and decorate it with the googly eyes, cut out beak and waddle
Cut oval feather shapes from the colorful scrap paper
Now that the plate has dried:
Cut 2 small circles toward the bottom rim of the plate for little fingers to fit through
Let the kids glue the feathers you cut out of scrap paper to the back of the plate
They can then glue the neck/head to the front
That's it!
Play with your new turkey puppet!
Happy Fall Y'all!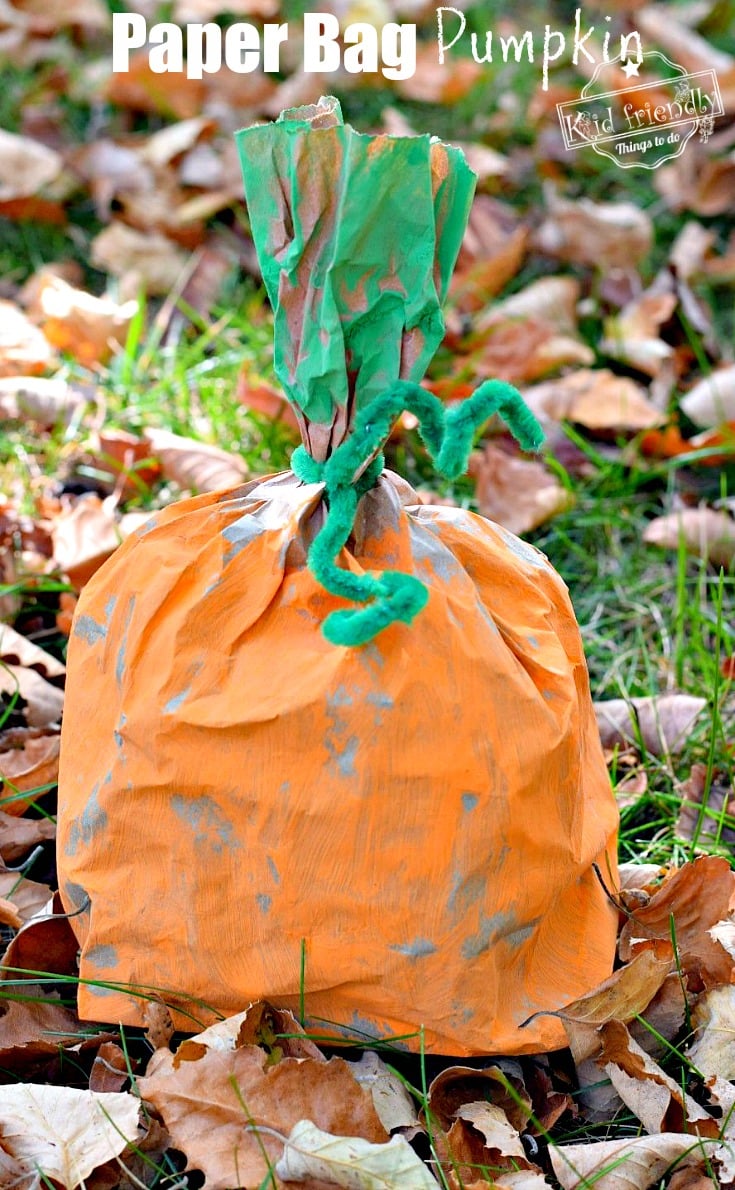 Here's another fun and Simple Fall Paint Craft – Pumpkin Paper Bag
~Melissa – Kid Friendly Things To Do